Wednesday, June 20, 2018: It was a normal middle-of-the-week workday for Timber Block employees. Our design team was busy working on custom plans for excited new homeowners, the hard workers in our factory were busy making dreams come true as they went through the patented system building process. Home Consultant experts were answering questions, the office staff was busy making sure everything else is done exactly right, etc....
You can imagine their surprise when there was a rush of commotion as they learned...Mike Holmes was in the building!
Holmes, a well known and respected contractor, TV host (Holmes on Homes, Holmes Inspection, Holmes Makes It Right), educator, influencer and more, paid a surprise visit to the Timber Block factory, and spent time visiting with the Timber Block team, and getting a full tour of the Timber Block factory.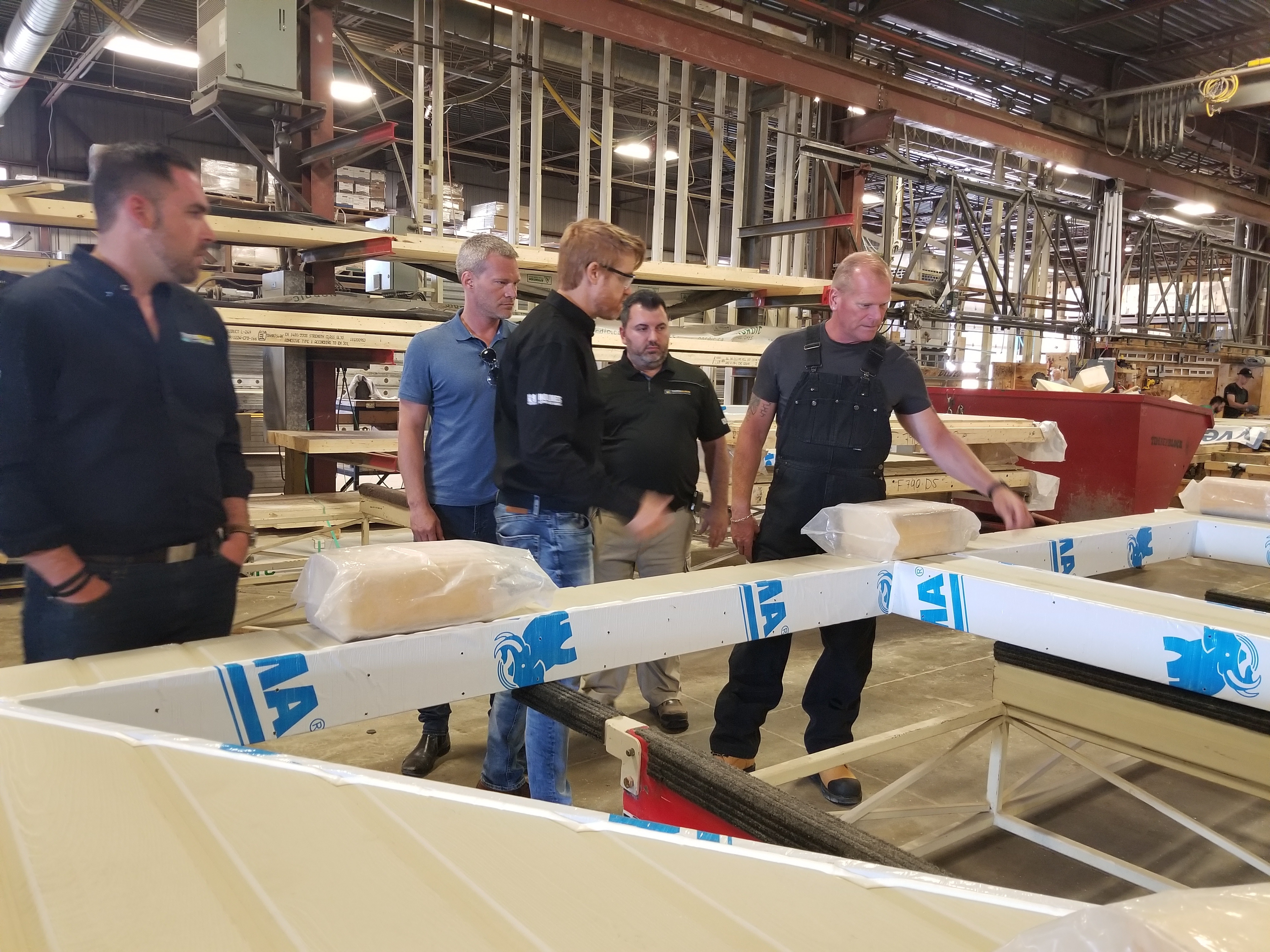 Take a look at more highlights of the surprise visit!
Thanks to Mike Holmes for stopping in and making our day!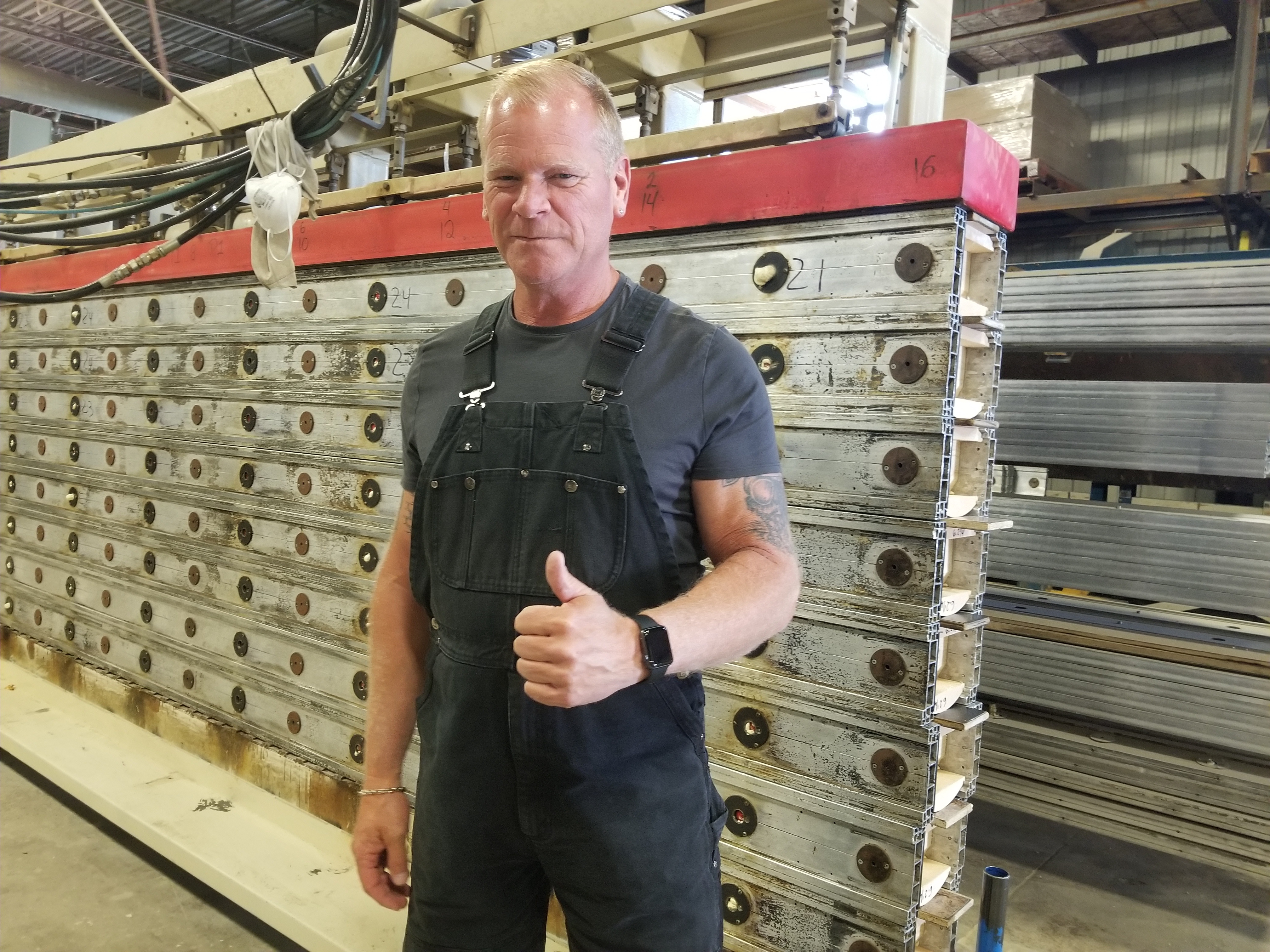 In late November, 2017, Timber Block announced a partnership with Mike Holmes that immediately made a difference for Timber Block homeowners and partners, as well as the home building industry in both the USA and Canada.
The partnership made sense as Timber Block and the Holmes group share the same values and goals when it comes to building high quality homes. Timber Bock is proud to be a Holmes approved Product, Holmes Approved Builder and Holmes Approved Home.
Learn more about the Timber Block/Holmes Group partnership below: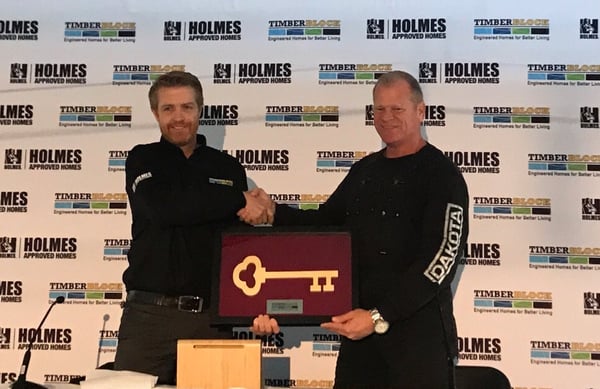 (above) Timber Block CEO Mike Mathon hands over a symbolic key to the factory to Mike Holmes, November 17, 2018 at an exclusive event in Ontario.
The partnership with the Holmes Group was another factor in Timber Block's dedication to exceed the expectations of our homeowners, partners, and industry pros while always maintaining the highest level of quality, beauty and technological advances in both residential and commercial construction.
Find out more about Timber Block, our processes and procedures, technology and more at www.timberblock.com.
Questions? Contact Timber Block today or see us in person.