Easily, Timber Block's original Milano model is one of the top models from the Contemporary Series...for a number of reasons:
It defines Contemporary style perfectly. With an open main floor living space, the living, dining and kitchen areas are all oversized, creating an airy feel.
The size. The Milano is just over 2800 square feet, and has 3 bedrooms - all on the second floor, leaving the main floor for common living areas, with an additional separate office
2 levels, with the second open to the first - again - opening up the home for a bright, cheery feel
Built with Timber Block's technology. Almost everyone who prefers a contemporary home prefers sustainable living. Building with recycled materials, green technology and overall eco-friendly technology is what we do best.
This custom Milano is January's featured home. Scroll to the bottom for access to Timber Block's original Milano.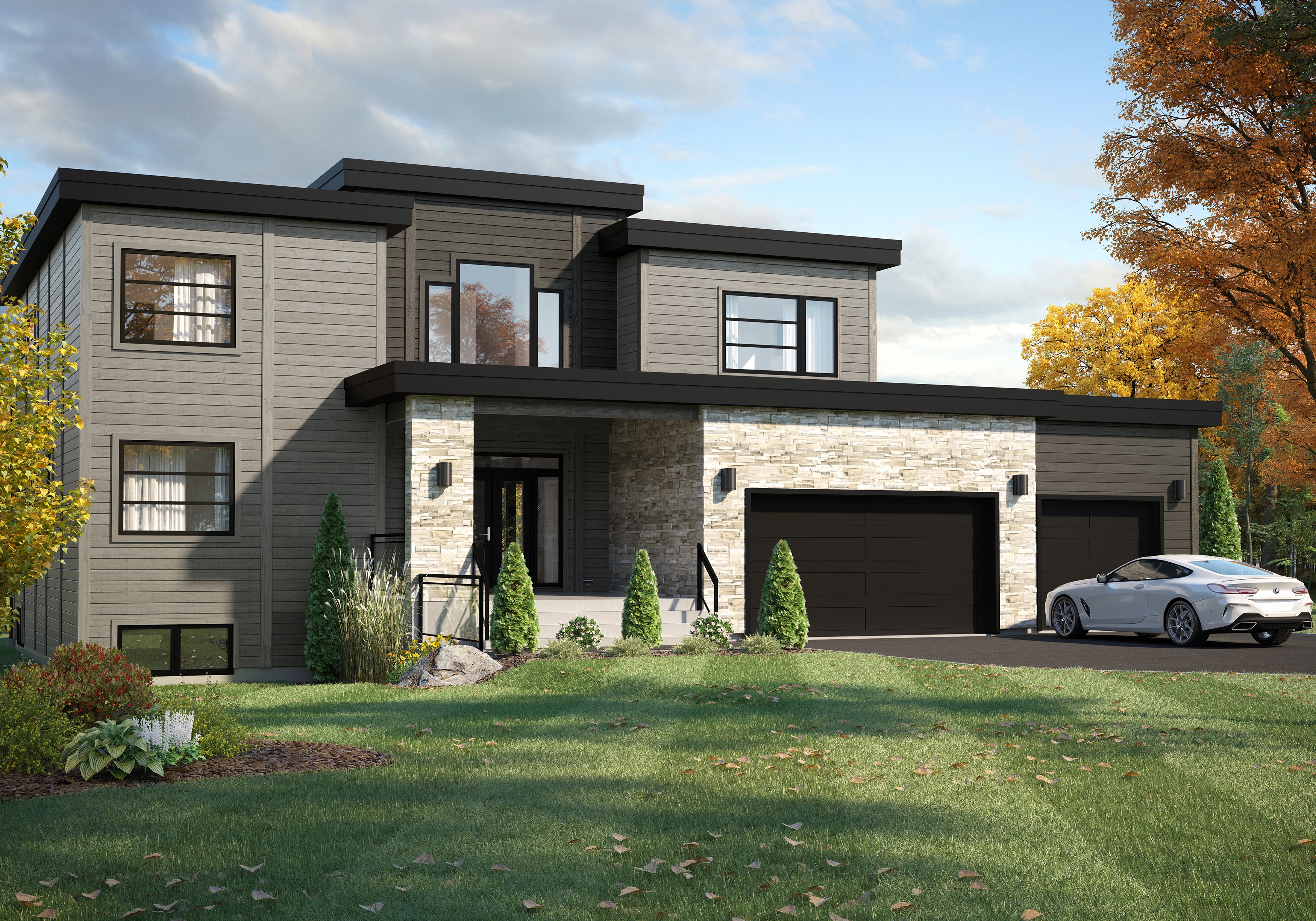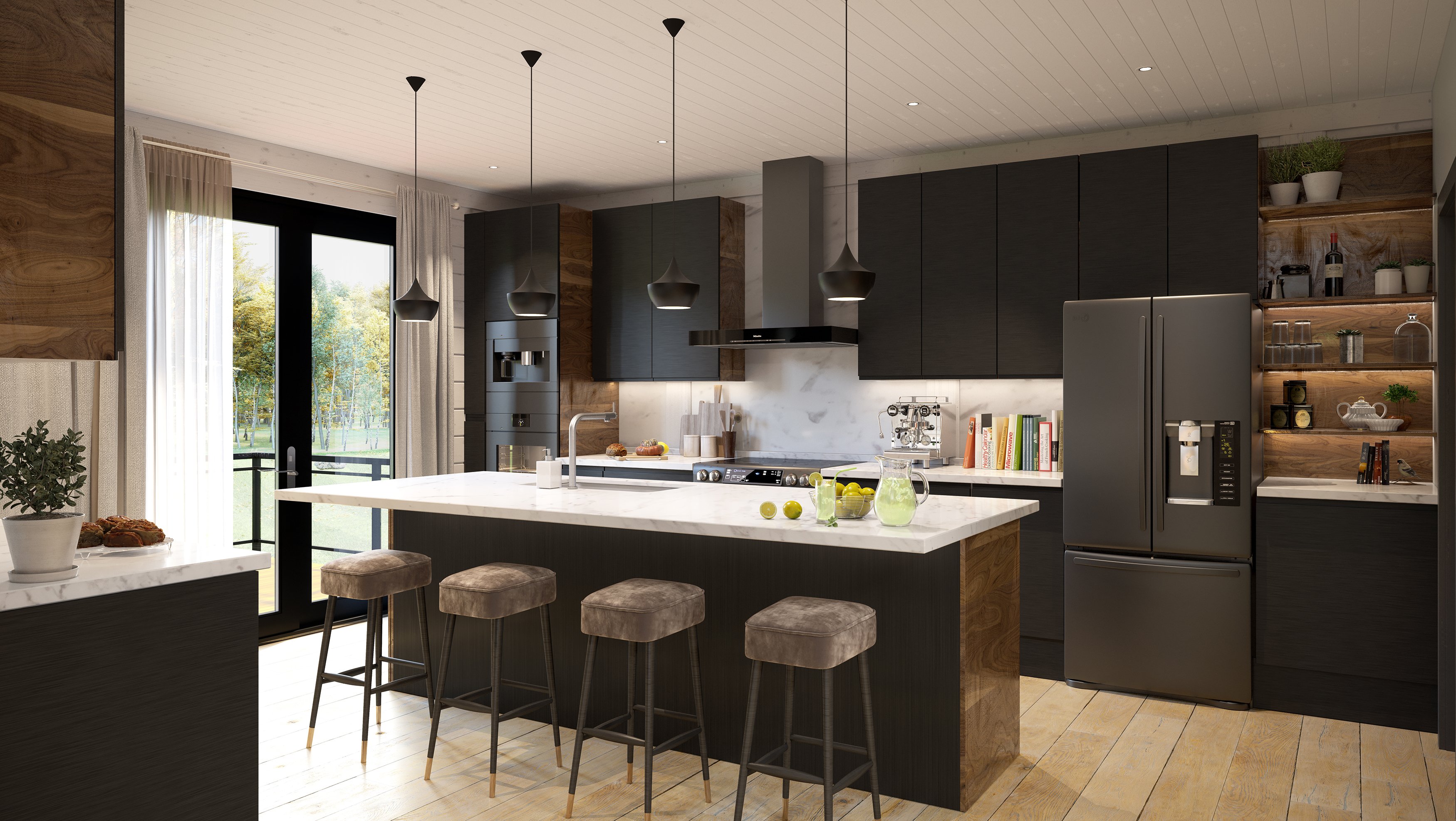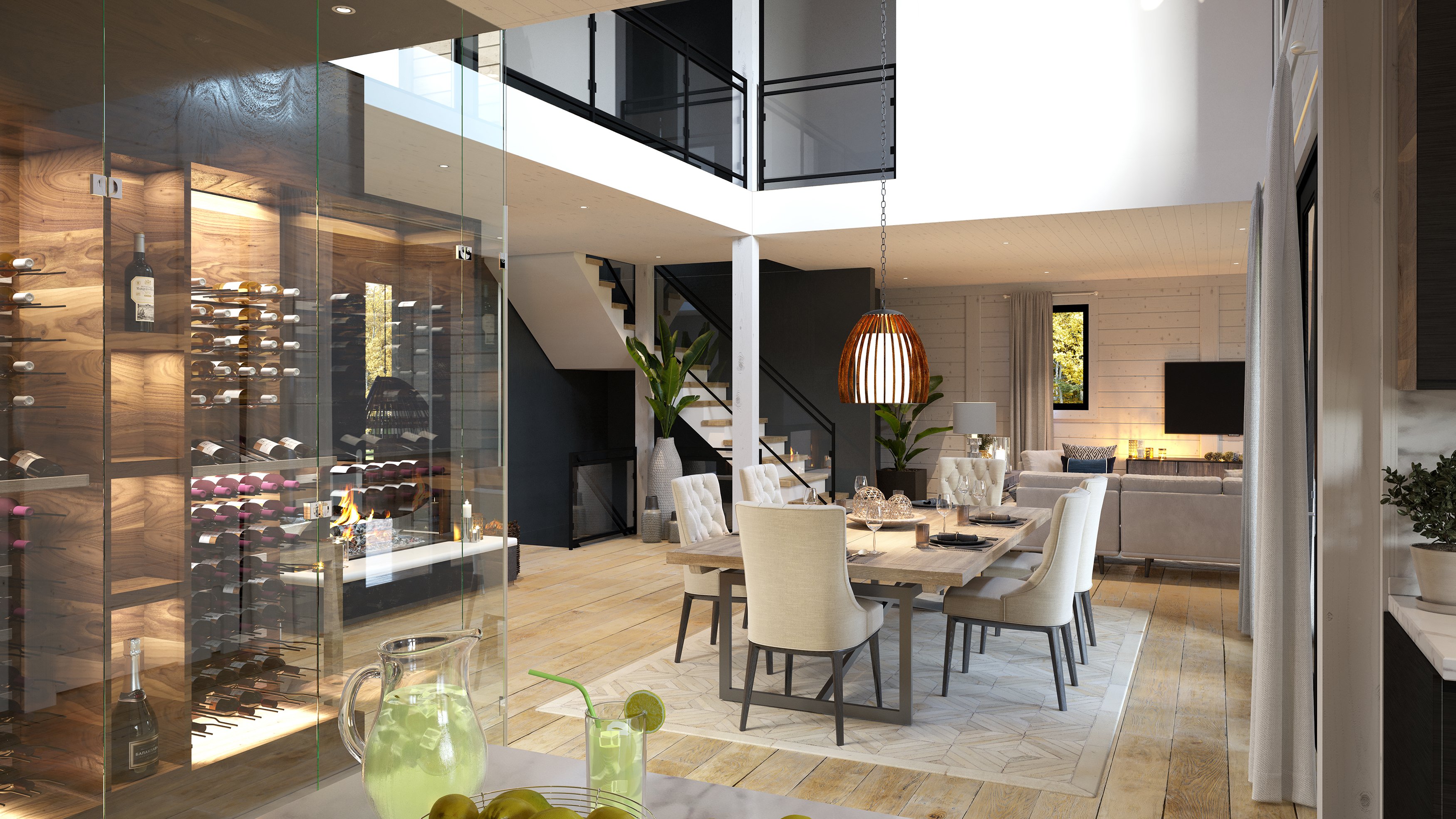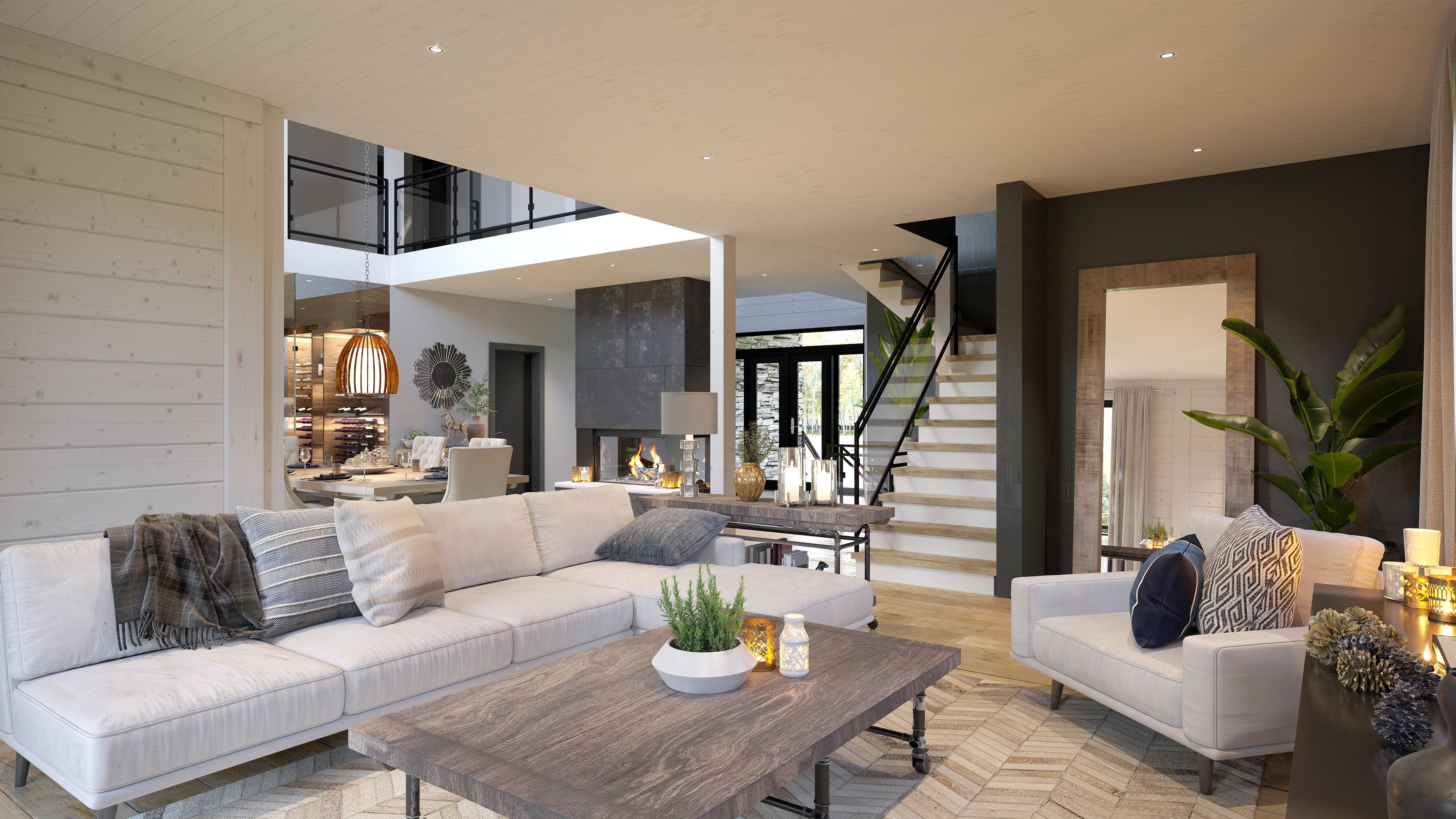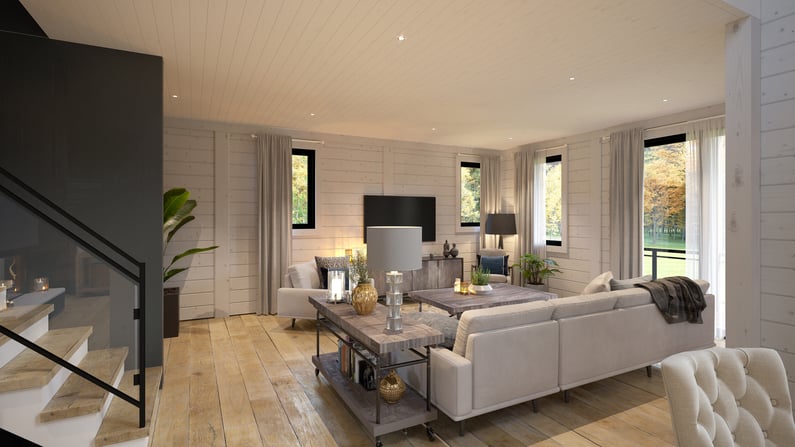 You can visit a standard Milano at our Innisfil, Ontario location. Speak with our expert Home Consultants, learn more about building in 2020, and the popular building practices, the Timber Block technology and more.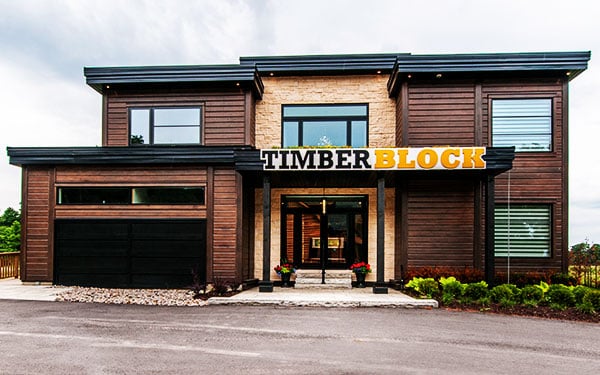 Head here to view the original Timber Block Milano model floor plan.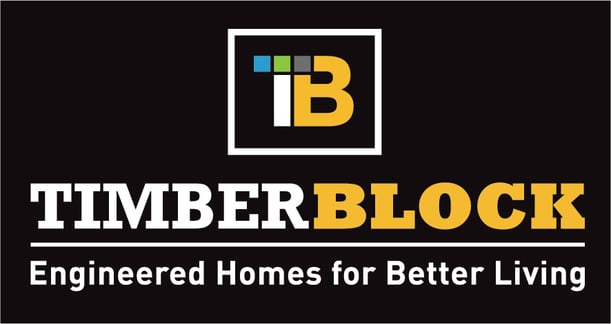 About Timber Block
Timber Block's parent company has an over 40 year history in the building industry. The Timber Block product launched several years ago, and since then, dozens of homes have been built coast to coast. Timber Block is known for its expert team of designers, project managers, home consultants and other industry professionals, its customer service and level of quality.
Timer Block homes have R30 wall insulation, with an R36 upgrade, a 15 Year Warranty on Finishes, can be built anywhere, and assemble in hours.
The panelized system is a patented product.
Timber Block is a proud partner of Mike Holmes, and all homes are Holmes Approved.