Timber Block's Home of the Month is one of our original models from our Contemporary Collection. While it may be one of our first contemporary designs, it's still just as sought after today as the day it was released to the public.
Before we get into what makes this gorgeous model a great choice for home of the month, let's talk about the style in general.
What is a Contemporary-Style home?
This style of home is a perfect blend of history and today's lifestyle. Simply put, a contemporary home is just as warm and inviting as any other home, but with features that modernize the design. For example, you'll notice almost all contemporary homes will bring the "outside in". You'll see plenty of outdoor living space with several large windows allowing plenty of natural light, in addition to French or sliding doors for easy outside access.
Contemporary designs will almost always feature the following:
Strong shapes

Irregular facade

2 stories

plenty of large, windows

will focus on entertaining - again - especially outdoors.

are very popular with lovers of Timber Block, as green technology, the focus on the environment and sustainable living are very common with the contemporary architecture.
The Milano
The Milano was the very first Timber Block home shown with mixed materials on the exterior - something that's very common with today's contemporary design. This home has 3 bedrooms - all with their own bathrooms, a separate office, an outstanding open floor plan with a loft that is completely open, resulting in a great view from almost every corner of the house.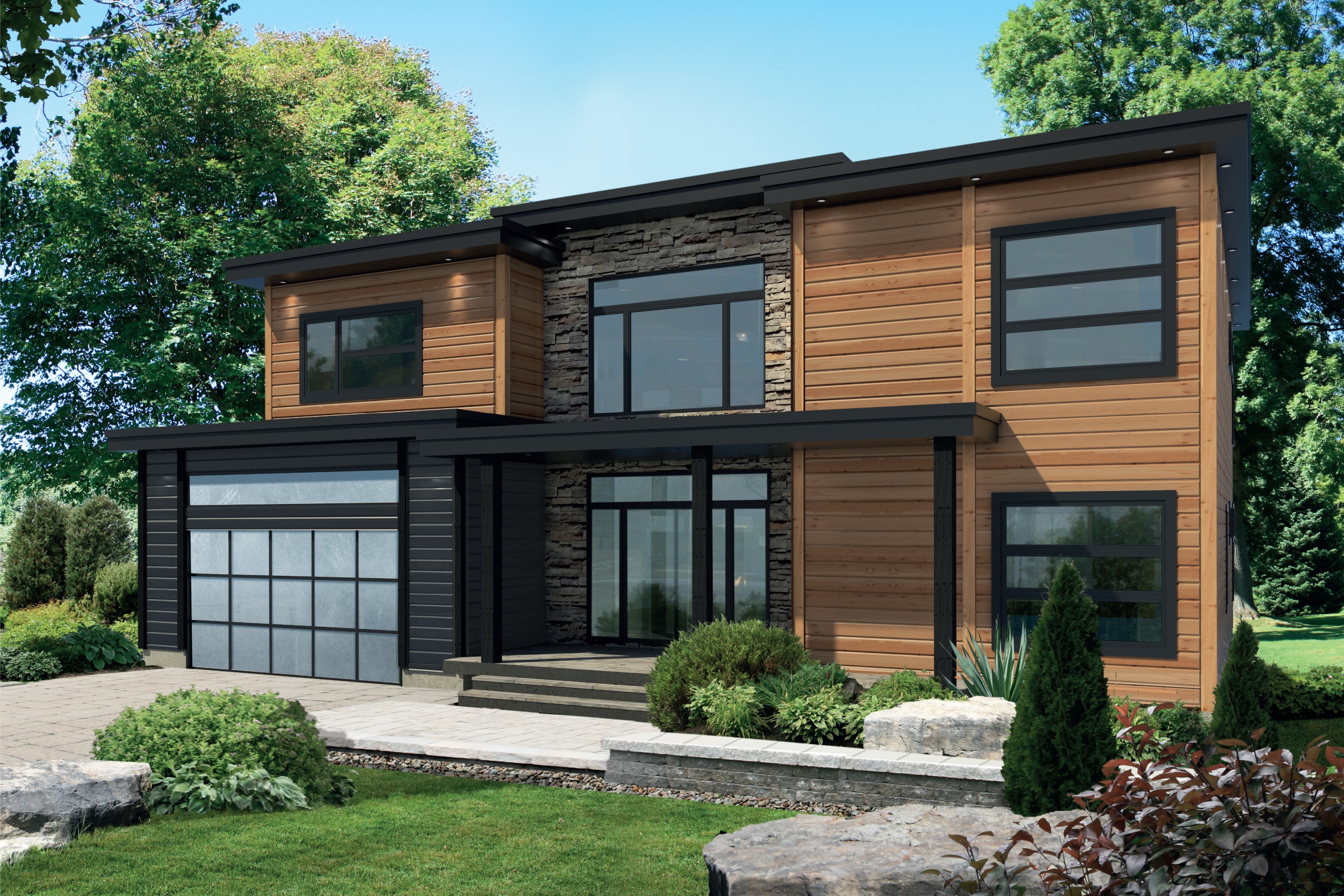 More details...
Square footage: 2892
Dimensions:
Dining room: 15'-10'' X 12'-0''

Kitchen: 15'-2'' X 17'-2''

Living room: 15'-7" X 18'-11"

Office: 10'-7'' X 10'-3''

Bedroom (1): 15'-2'' X 14'-11''

Bedroom (2): 15'-2'' X 11'-2''

Bedroom (3): 11'-9'' X 11'-6''
The Milano is a popular choice demographically and geographically, due to it's well-designed layout. Download the floor plan for yourself here:
Did you know?
We loved the Milano so much, it is one of our model homes at our Innisfil, Ontario location. Located one hour north of Toronto on Highway 400, guests can visit this completed home 7 days a week. Find out more about our Innisfil location.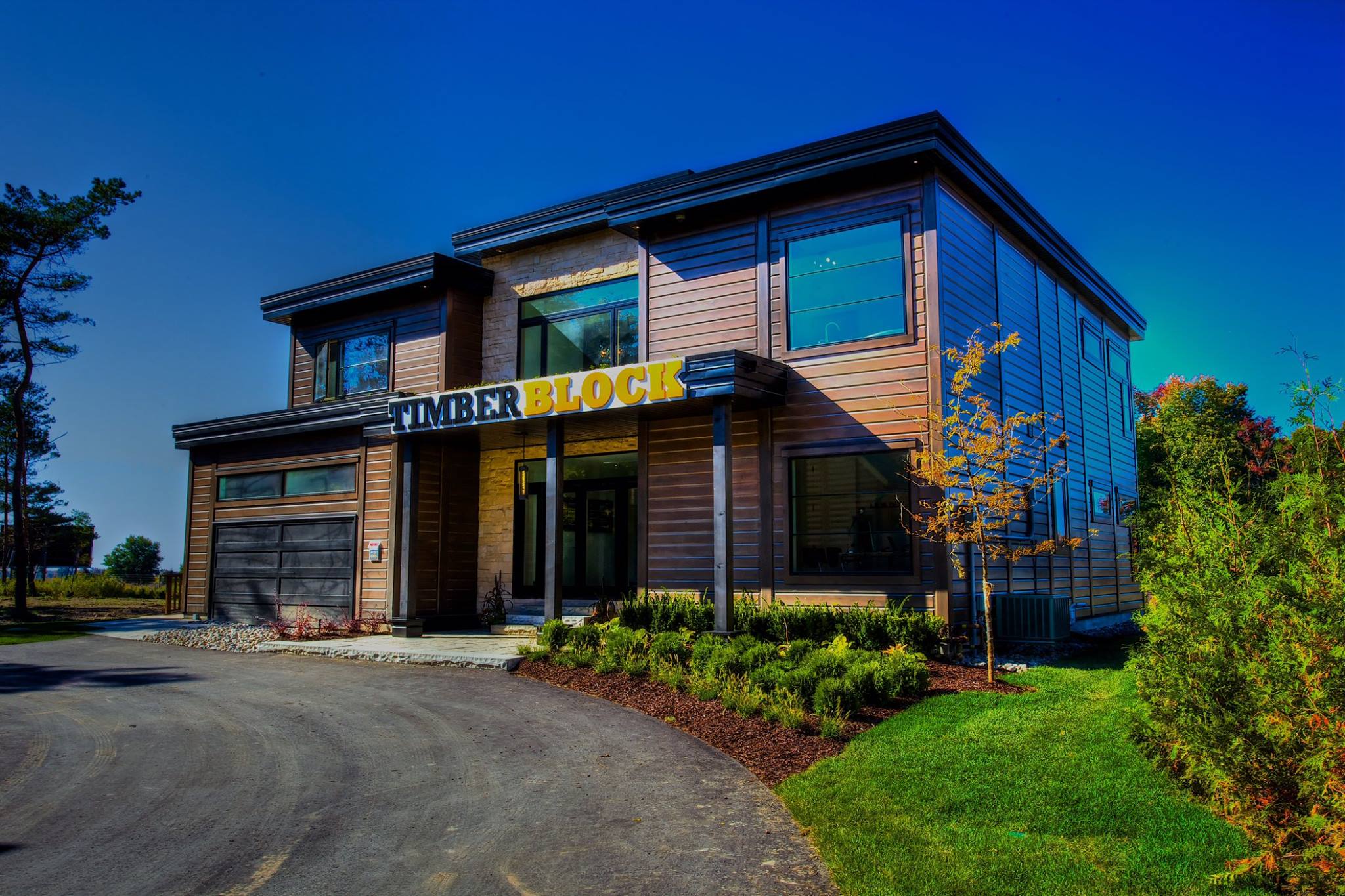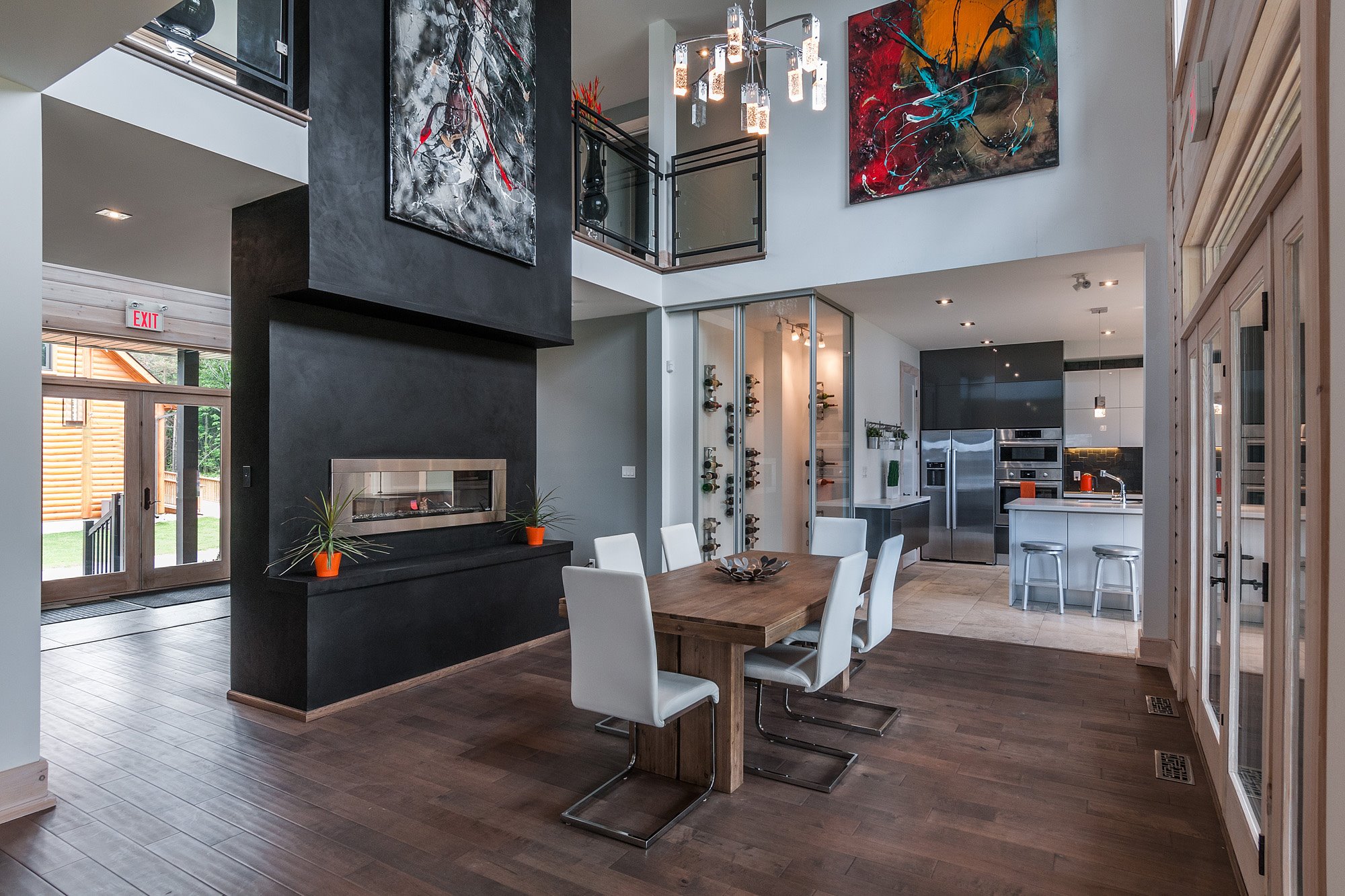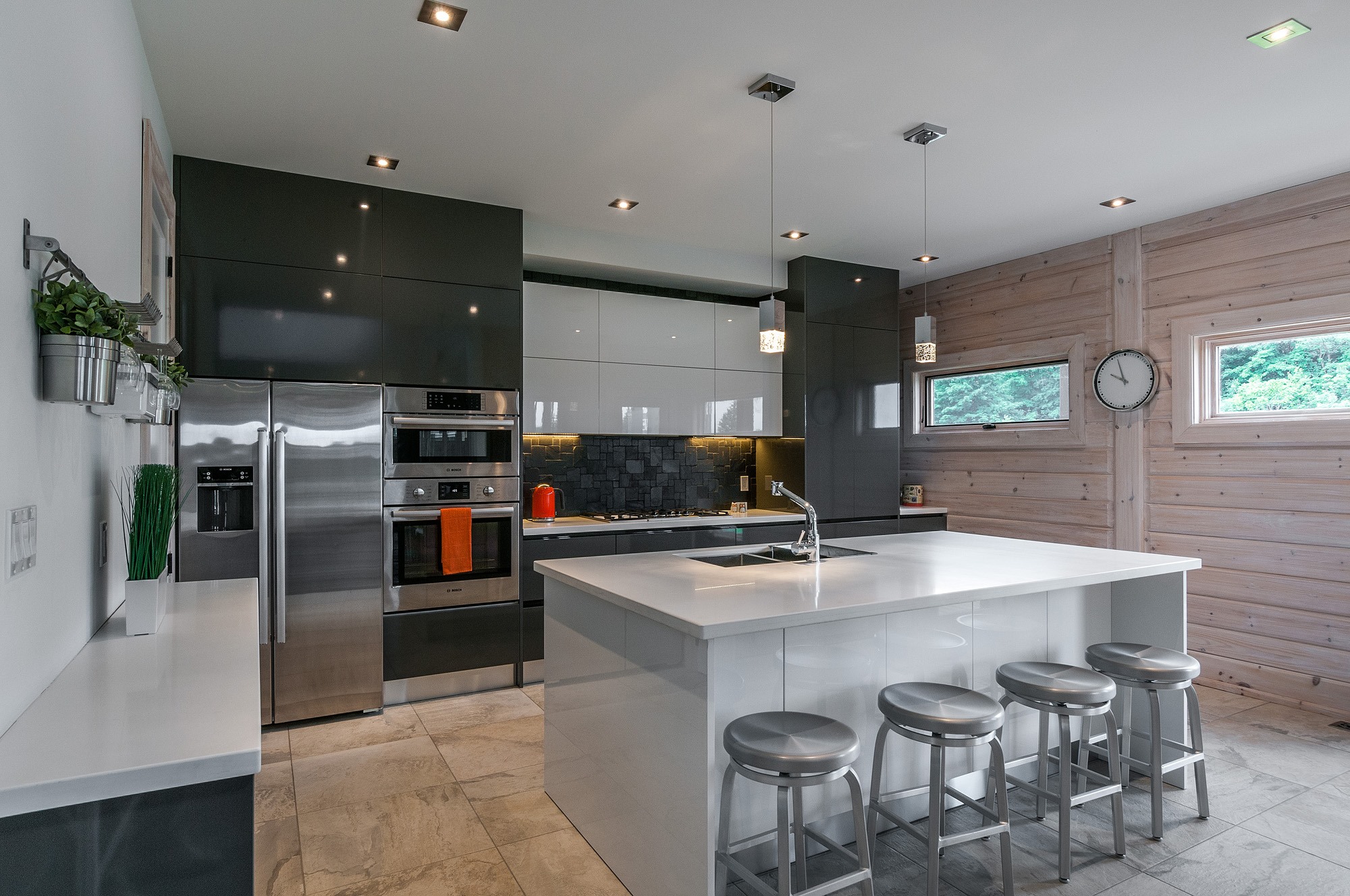 About Timber Block
With over 40 years of residential and commercial construction, Timber Block has designed and constructed some of the most beautiful homes in Canada, the USA and beyond. Utilizing an award-winning, patented system building process, Timber Block has become one of the top manufacturers of panelized wood homes in the world. An extensive line of plans, with the ability to modify or full custom design, allows homeowners to truly build their dream home. Timber Block features a unique Construction Concierge Service, an up to 15 Year Finish Warranty, R-30 / R-36 wall insulation and a long line of partnerships with the industry's top professionals. In 2017, Timber Block became a partner with influencer Mike Holmes, ensuring each and every Timber Block home is "Holmes Approved".