You hear us talk a lot about your home design and the importance of starting the design process early. In fact, it's never too early to jump right in and start thinking about your floor plan, even if you're a couple - or even a few - years out.
Choosing a floor plan is a delicate process in your journey: you want to make sure you have everything you want in a dream home, and all of those things are in the right place!
While every room in the home is important to consider, the master bedroom is almost always high on the list. So, what about the location of the master bedroom?
Main Floor
There are plenty of reasons why you'll see many floor plans with a main floor master:
A main floor master is convenient
Could result in extra privacy, especially if the rest of the bedrooms are upstairs
Is looking ahead. It may be beneficial to think about retirement years and enjoy the ease of a main floor master
In addition, having your master tucked into the back may provide more privacy, and have a little "extra" piece and quiet.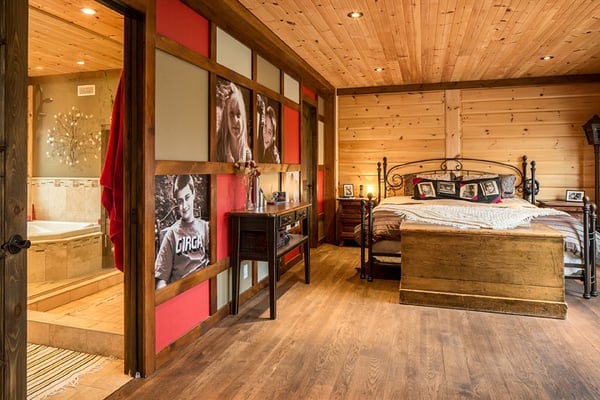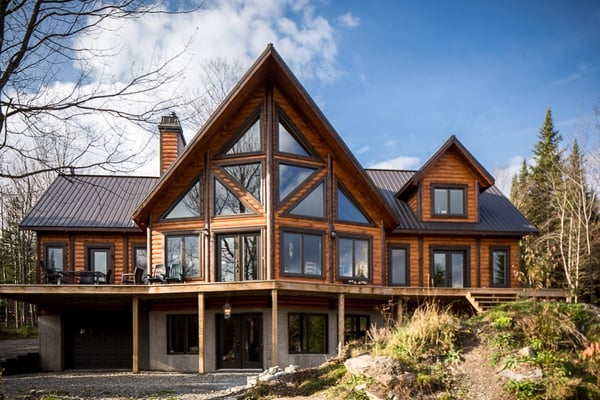 Timber Block Denver - Classic Series. See the Denver floor plan here.
Main Floor Master Open to Nature
This is common in many of our classic home designs, and it makes sense. If you're building a cottage-type home, you're more than likely to have a view that's just as beautiful as the home itself! If you're planning on spending time outside, you may want to consider a set of sliding doors which open to a deck easy early morning access to enjoy your a.m. coffee!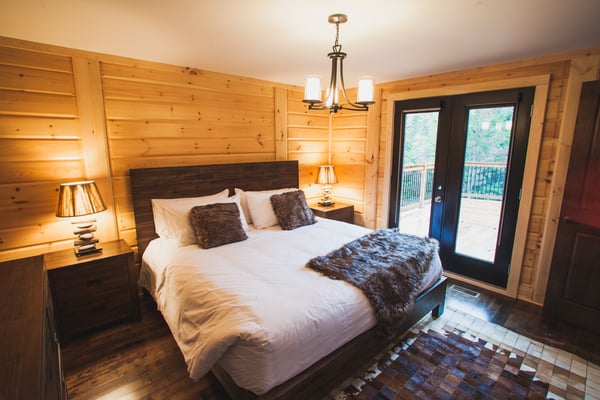 Timber Block Northcliff - Classic Series. See the Northcliff floor plan here.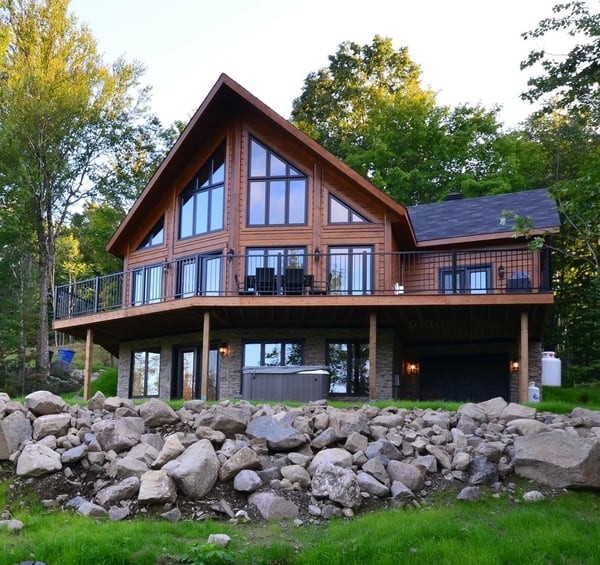 The Master Bedroom on the second floor
Many homeowners may feel having their master bedroom on the 2nd floor of a 2-story home is the way to go. Many may feel it's more of a "retreat", or more peaceful than having a main floor master.
This home is a 2 bedroom home, with not just the master "upstairs", but the second bedroom is located on the second floor as well. This is beneficial all the way around - for those with children - especially younger children - or to use as quiet office space or work room, or to simply leave it as a guest room.
In addition, having all bedrooms upstairs will mean more main floor space for those who want a larger kitchen, living, and/or dining rooms.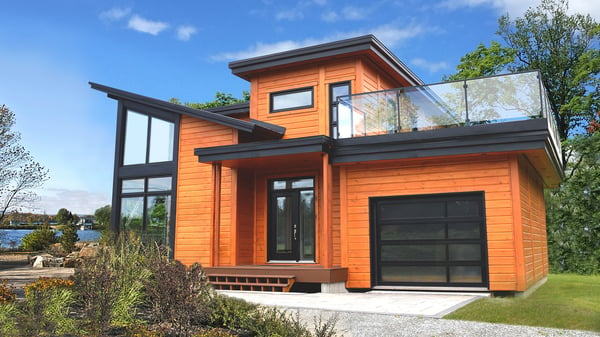 The Monterey - Timber Block Contemporary Series. See the Monterey floor plan here.
This is a look inside the master bedroom of a Monterey. Notice the open view to below!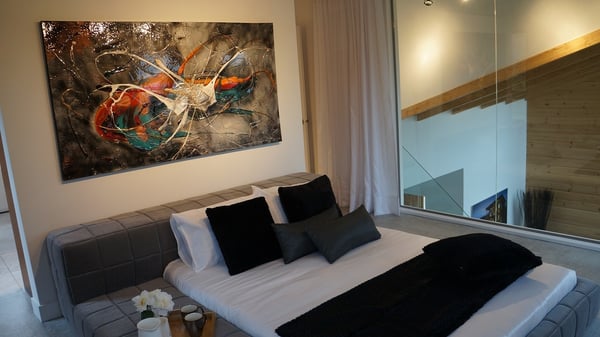 There are many things to consider when choosing or planning your floor plan. Timber Block offers floor plans in 5 different series to give you a place to start. You can build right from the plan as you see it, or modify it the way you want.
See all of Timber Block floor plans here.
Have questions about our homes, our technology, the panelized building system as a whole? Our experts can help. Contact Timber Block today or visit a model home near you.