Timber Block's Stockholm I has been deemed "Home of the Month" for January, 2019. This is a fitting choice, as it's a Classic model, with modern characteristics that are expected to become more of the "norm" in 2019 - such as an indoor/outdoor fireplace. Read more about the Stockholm I below, plus get your complimentary download of the floor plan below.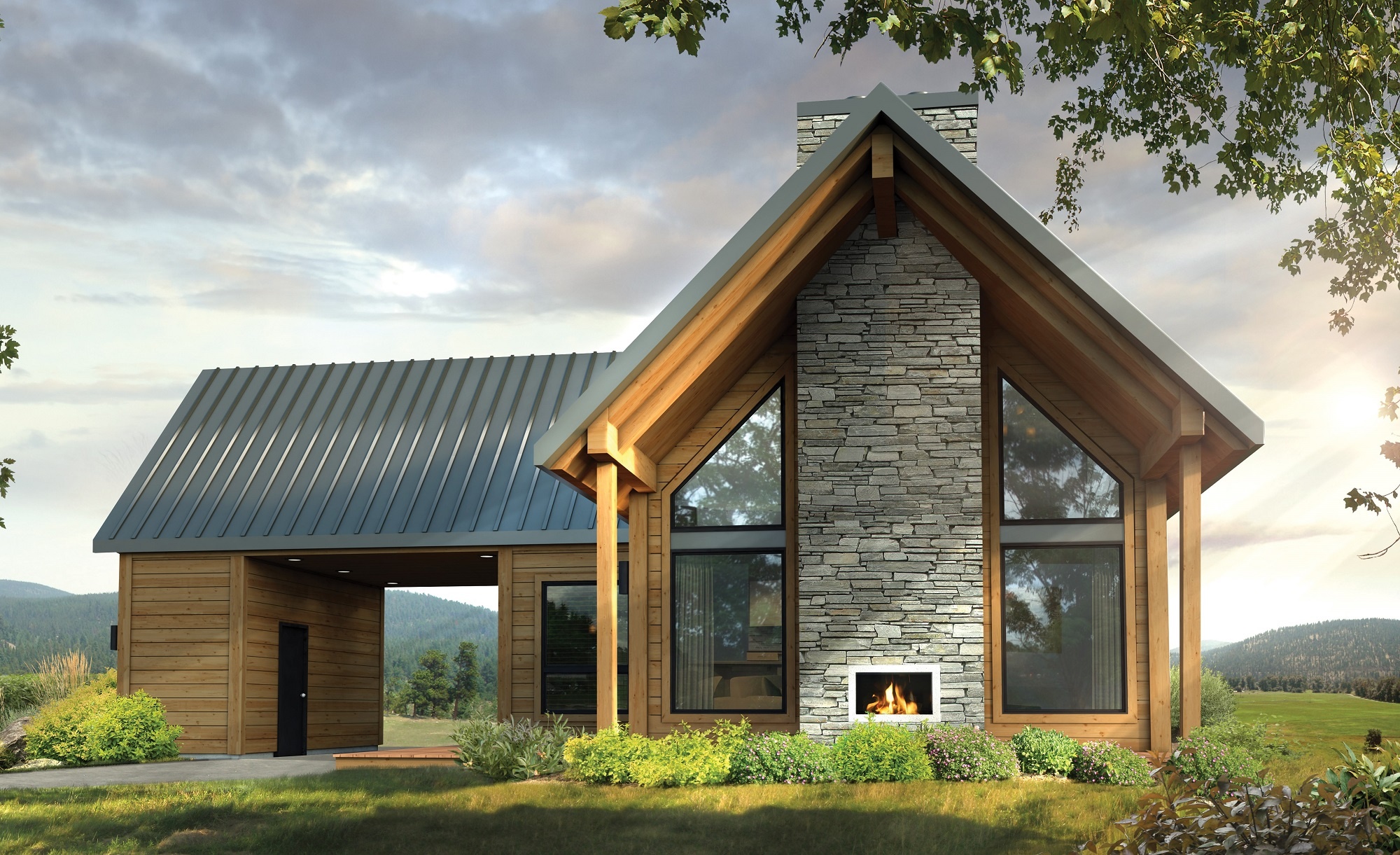 About the Stockholm I
The Stockholm I was designed by our talented design team, who wanted to create a home that was unlike any other models found in the Classic Series, while maintaining features that are considered staples in Classic design.
Square footage and dimensions
This home is 1651 square feet, has 2 bedrooms, a living/dining room, plus an additional (and substantial) living room area. Both bathrooms are off the bedrooms (up and down) and accessible from the living areas.
Dining & Living Room: 17'-4" X 23'-6"
Kitchen: 17'-4" X 12'-2"
Bedroom (1): 17'-4'' X 10'-6''
Living Room (2): 17'-6'' X 8'-3''
Bedroom (2): 17'-4'' X 14'-1''
Notable Features
This is a wide open floor plan, with every room in the house facing top to bottom windows. You'll see the center of the home has a full stone double sided fireplace - a feature that is not only gorgeous, but functional - inside and out. A carport has been added to the Stockholm 1, for both aesthetic purposes and convenience.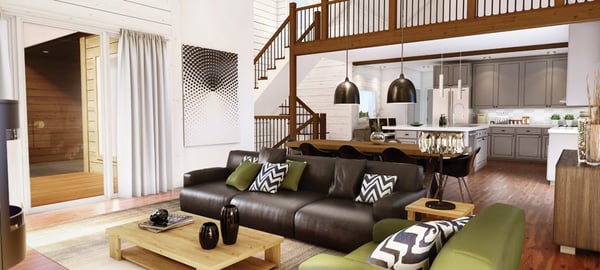 Download the complete Stockholm I Floor Plan below:
About Timber Block
Timber Block has a 40 year construction history, and has been designing and delivering engineered wood homes all over Canada, The USA and beyond. While Timber Block homes are well known for their beauty, they are also known to be some of the strongest quality of homes constructed, in all different climates. This is possible due to patented, advanced technology that results in a sustainable, highly energy efficient home. Timber Block has a track record of superior customer service, with a unique Construction Concierge Service. Learn more about Timber Block, plus see the entire gallery of homes: visit www.timberblock.com.