From the very first home delivered years ago, Timber Block's team of experts have always put our homeowners first. As a person, couple or family looking to build a brand new home - whether it will be your primary residence, vacation home or rental investment, there are many questions you will need to have answered. Here is a list of some of our most asked questions.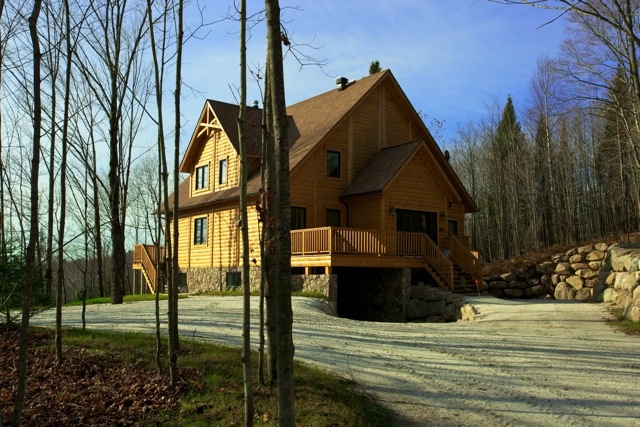 Q: What do I need to do to complete the design and planning of home? This includes inquiries about electrical, heating, air conditioning, site grading, septic.
Parker McGee, National Construction Manager, USA: Home building is predominantly local. To get your full answers, it will depend on what home you build and where. We have Home Consultants that can answer all questions specific to your location. We also have some of the industry's top project managers on staff to assist.
Generally, the first thing you will need to do is contact your local building department to get their list of permitting requirements. If you are in a community with architectural restrictions, you should obtain a copy of those as well. From experience, we can break down your question into 4 categories.
Included:
Timber Block will perform architectural design and obtain a wet sealed set of drawings from a professional engineer licensed in the state or province the home is to be built.
Typically Required:
HVAC – Design included in HVAC base bid.
Well & Septic – Health Dept. will typically dictate design.
Sometimes Required:
Electrical – Most jurisdictions are comfortable with the prescriptive code and do not require the formality of a schematic drawing.
Energy Modeling – Depends on the jurisdiction.
Foundation Engineering – Depends on the jurisdiction and the type of foundation.
Rarely Required or Owner's Discretion:
Plumbing - Most jurisdictions are comfortable with the prescriptive code and do not require the formality of a schematic drawing.
Grading
Landscaping – In almost all instances, this is at the owner's discretion.
Kitchen Designer – Owner's discretion. Typically included by cabinet vendor.
Interior Designer – Owner's discretion.
Recently, Timber Block has launched a "Turn Key" program, in select locations. Contact a Home Consultant for more details.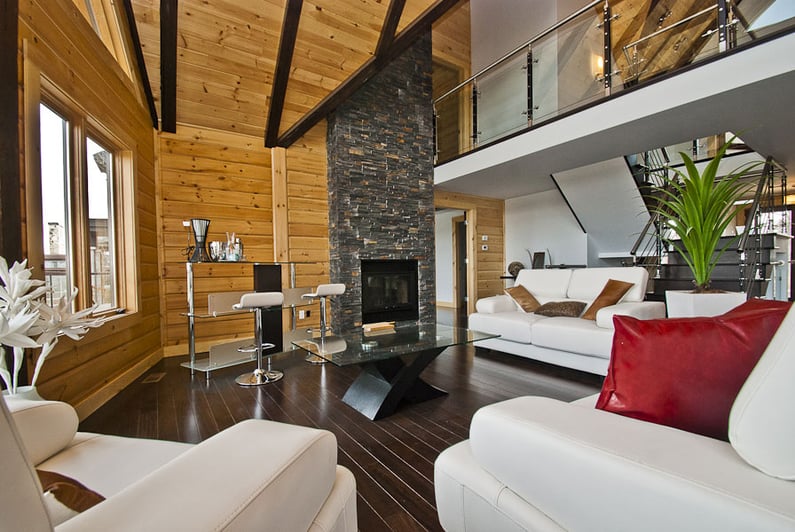 Q: Does Timber Block create site plan drawings for submittal to conservation authorities and city planners?
Mr. McGee: If necessary, site plans are usually coordinated by the General Contractor, with Timber Block support. We can do this as an option through a local 3rd party if the client needs the support.
The most successful outcomes occur on projects that have a leadership team of the Owner, Timber Block, and a General Contractor. The key here is team. Each member has a specific role and certain responsibilities, but generally the party best able to manage the task is assigned the task. The other two team members stand in support of the teammate assigned the given task. Timber Block's Construction Concierge Service is designed to provide this type of support as well as being an informational resource to the owner throughout the project. From basic terminology to technical energy management, these guys are very experienced industry professionals in their own right and are graded internally on client satisfaction.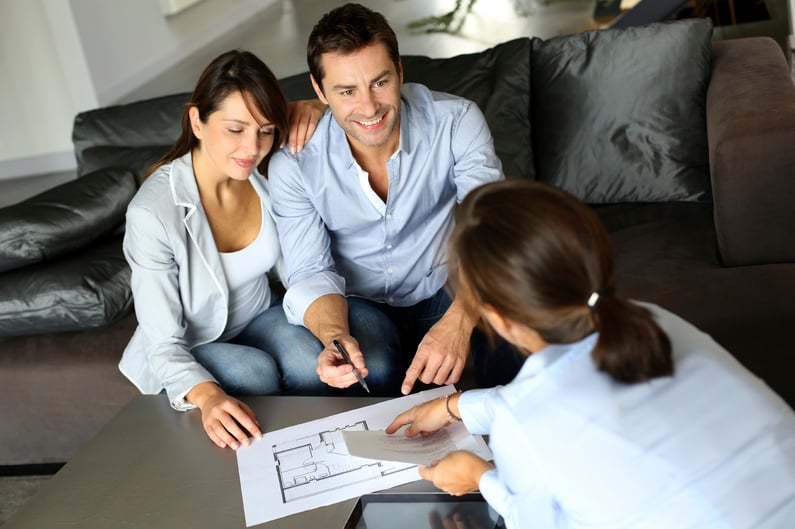 Do you have a question you want answered? Please feel free to ask your questions right here on the Timber Block Blog, or head to one of our social sites:
Speak to a Timber Block Home Consultant Directly: