Timber Block's Contemporary Series has been celebrated since the very first model was constructed. The lover of the contemporary style typically wants their home to be efficient, built with green technology, sustainable with plenty of natural light and open space.
First, we'll touch on the similar features you will most like find in a contemporary style home:
Functional
Plenty of windows, letting in natural light
An abundance of outdoor living space
Open floor plan
Assymetrical roof lines and design
Like last week's Classic Series Top 5, the Top 5 Contemporary Homes so far this year includes original models and a brand new addition!
5. Sonoma
The Sonoma is a unique home in the Timber Block Contemporary Series, as it was a home designed by Timber Block's President and CEO, Michel Mathon. "After designing homes for over 25 years, the Sonoma is the result of knowing exactly what the contemporary customer wants. It is one level, with high ceilings. The third bedroom is located near the front lobby so it can easily be turned into an office, and the bedrooms are all located on the same side, creating a more 'quiet' area." Like most Contemporary designs, the Sonoma features an additional 240 square feet of outdoor living space.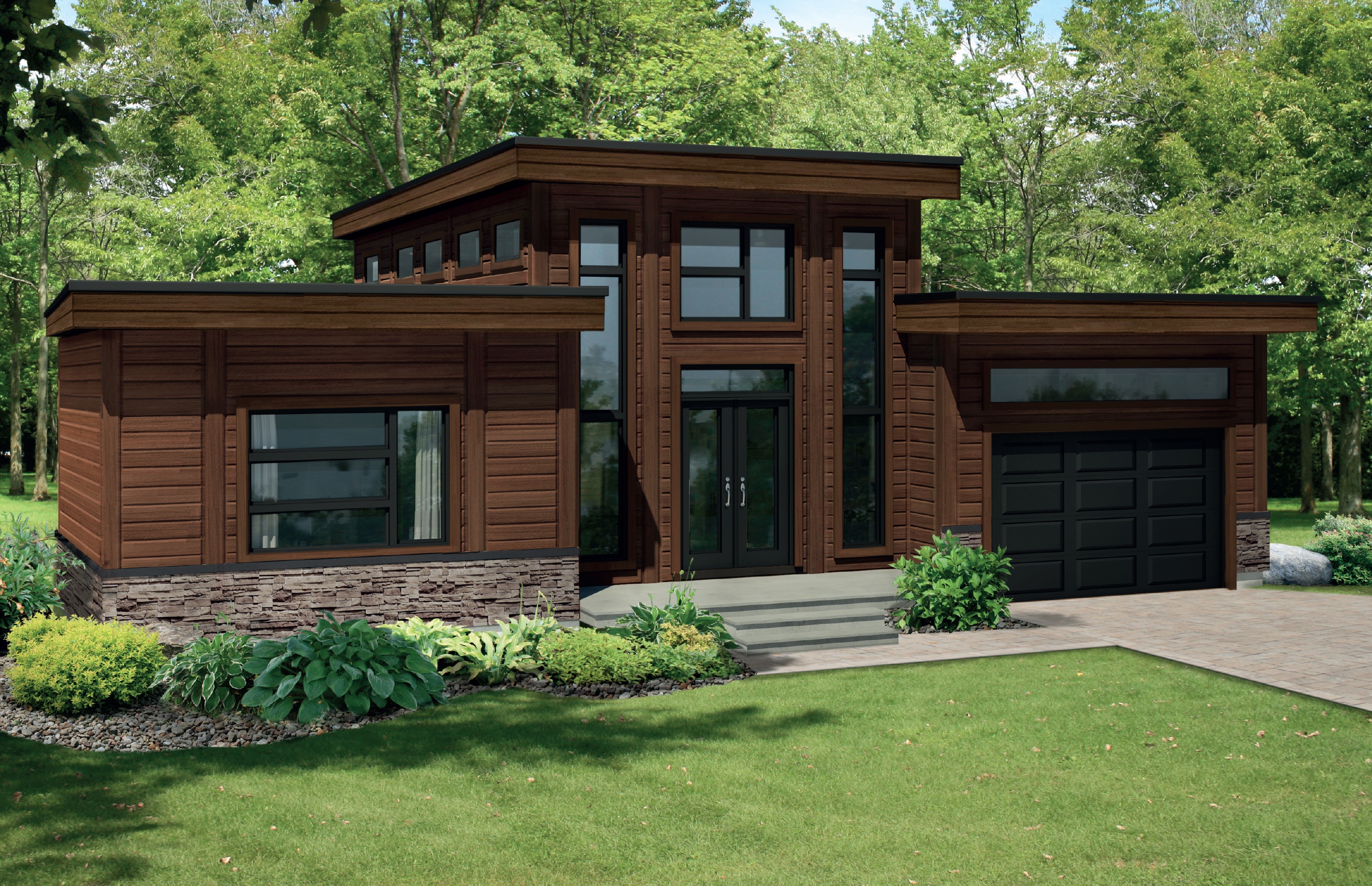 See the Sonoma Floor Plan here:
4. Sunnyvale
The Sunnyvale is a 2 bedrooms, 1473 square foot single level home. Many homeowners who prefer a one level home also get to enjoy a cathedral ceiling, extra large master, spacious kitchen and a ton of light. It's curb appeal - noting the window design - has also played a factor in what makes this one of our most viewed homes of 2019.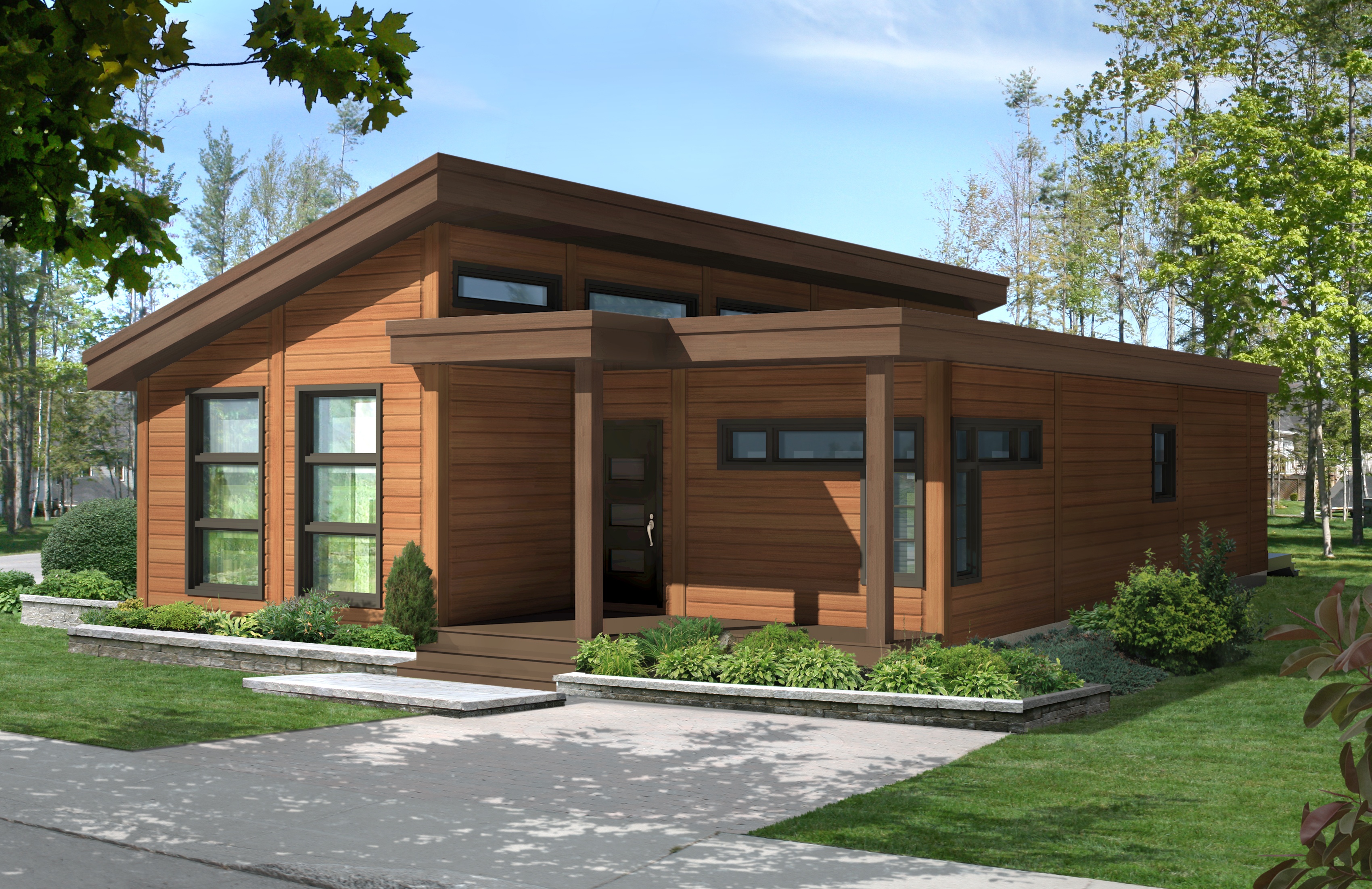 See the Sunnyvale Floor Plan here.
3. Phoenix
Released in 2016, the Phoenix has been eye-catching to new homeowners for many reasons. First, the exterior features so many characteristics found in contemporary design, but it's also absolutely stunning inside and has a fabulous layout. The Phoenix is 3381 square feet, has 4 bedrooms - all with their own private bathrooms - and all with large walk in closets.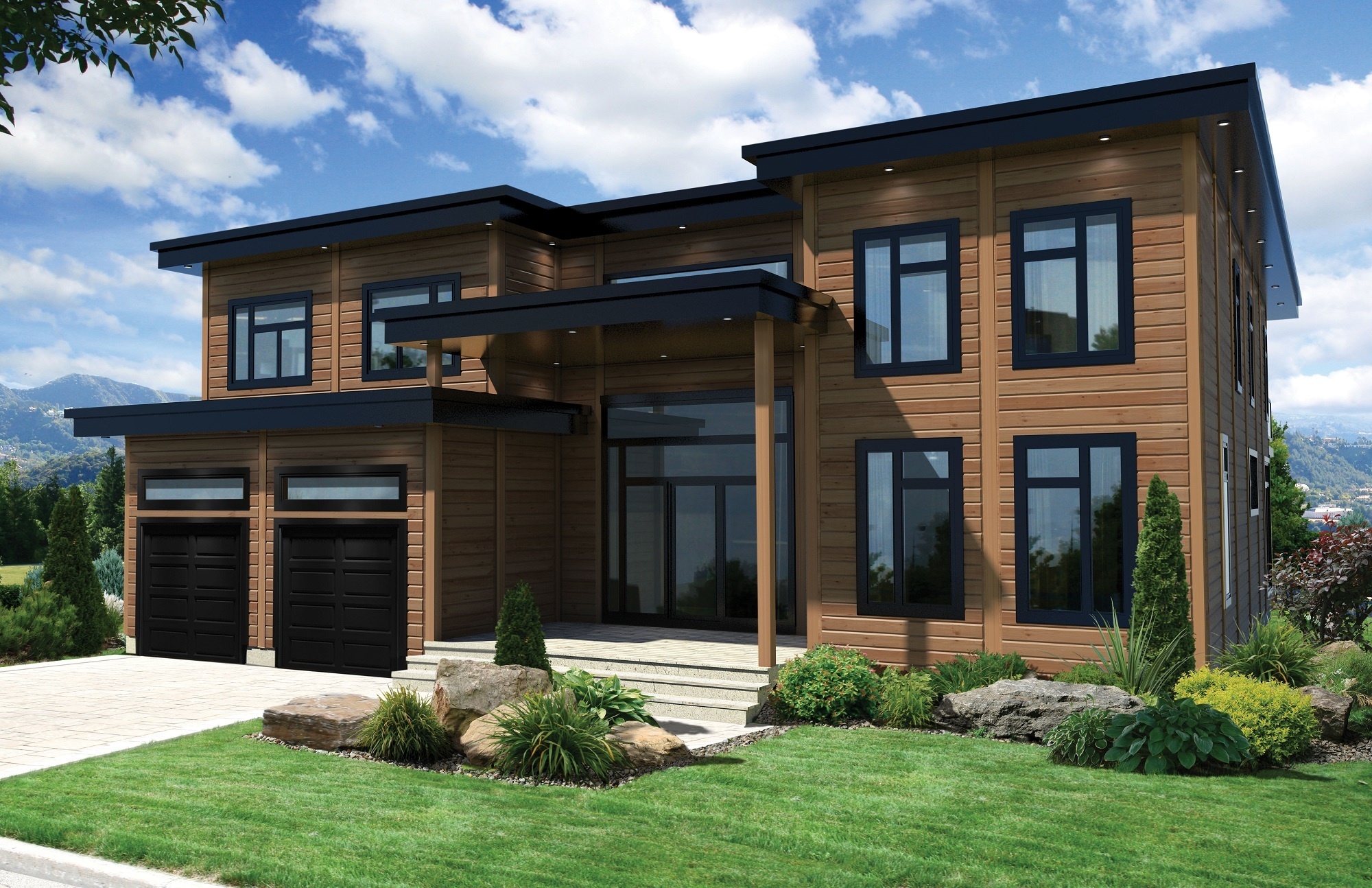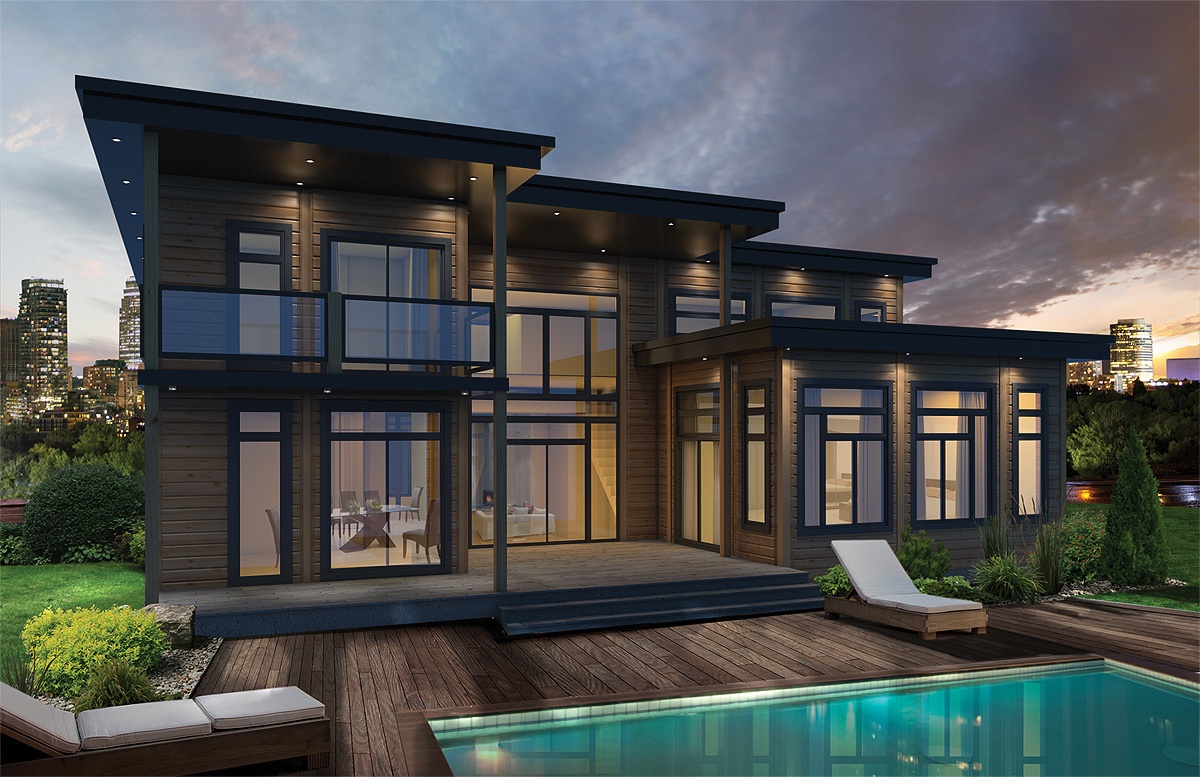 See the Phoenix Floor Plan here:
2. Cypress
This is a brand new Timber Block model, and can be found in the new Evolution Series. You'll notice the Cypress has similarities to Timber Block's Milano. As the Milano is another popular choice for contemporary home lovers, there are aspects of the Milano that inspired this new model, with a few changes. Scroll below to get the plan.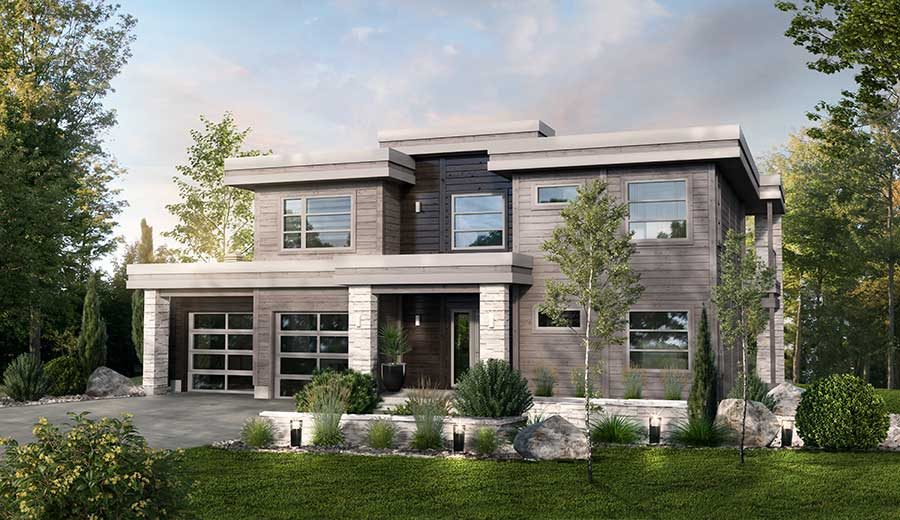 See the Cypress Floor Plan here:
1. Monterey
There is absolutely no surprise here. The Monterey is our most popular home in our Contemporary Series. Plus, while all Timber Block homes can be modified, the floor plan of the Monterey makes it so simple to do so. You can see several customized Monterey homes in our gallery or on our social pages, or see one in person. We have a Monterey at our Granby, Quebec Sales Center.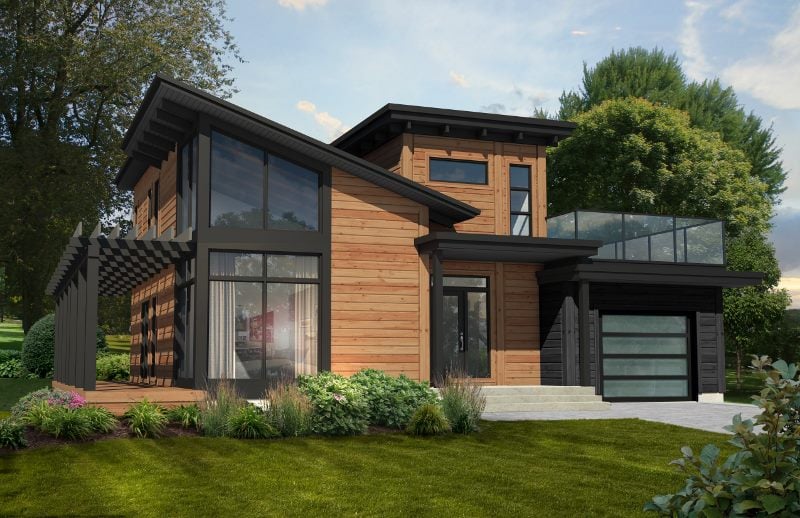 See the Monterey Floor Plan here.
Learn more about Timber Block, including our processes and procedures, plus - see more homes in our Craftsman, Classic, Vintage, Evolution and Contemporary Series. Contact us today, or visit a model home near you.