It's no secret that open concept floor plans are a popular choice for today's homeowner, and it's expected the trend is here to stay. Before we get to the Top 5, let's define "Open Concept"
Open Concept Definition
A home with a layout that includes at least one large, open room that functions as multiple rooms, but in one living space. Typically, this means the living, dining and kitchen areas become a single great room.
There are so many reasons why this is a preferred choice for many homeowners. This includes:
easier to interact with guests
parents can keep a close eye on their children
family gatherings are easier. Someone can be making dinner while the kids are doing homework, and someone can be enjoying rest time in the living area...all while maintaining a feeling of "togetherness".
Entertaining is easier!
Here are Timber Block's Top 5 Open Concept Designs*
5. The Everest
The Everest is just over 2200 square feet, with an open living space that is nothing short of spectacular. The charming kitchen, complete with space for an oversized island flows smoothly into the dining area followed by the living room. High ceilings and distinct angles result in a home that anyone can enjoy.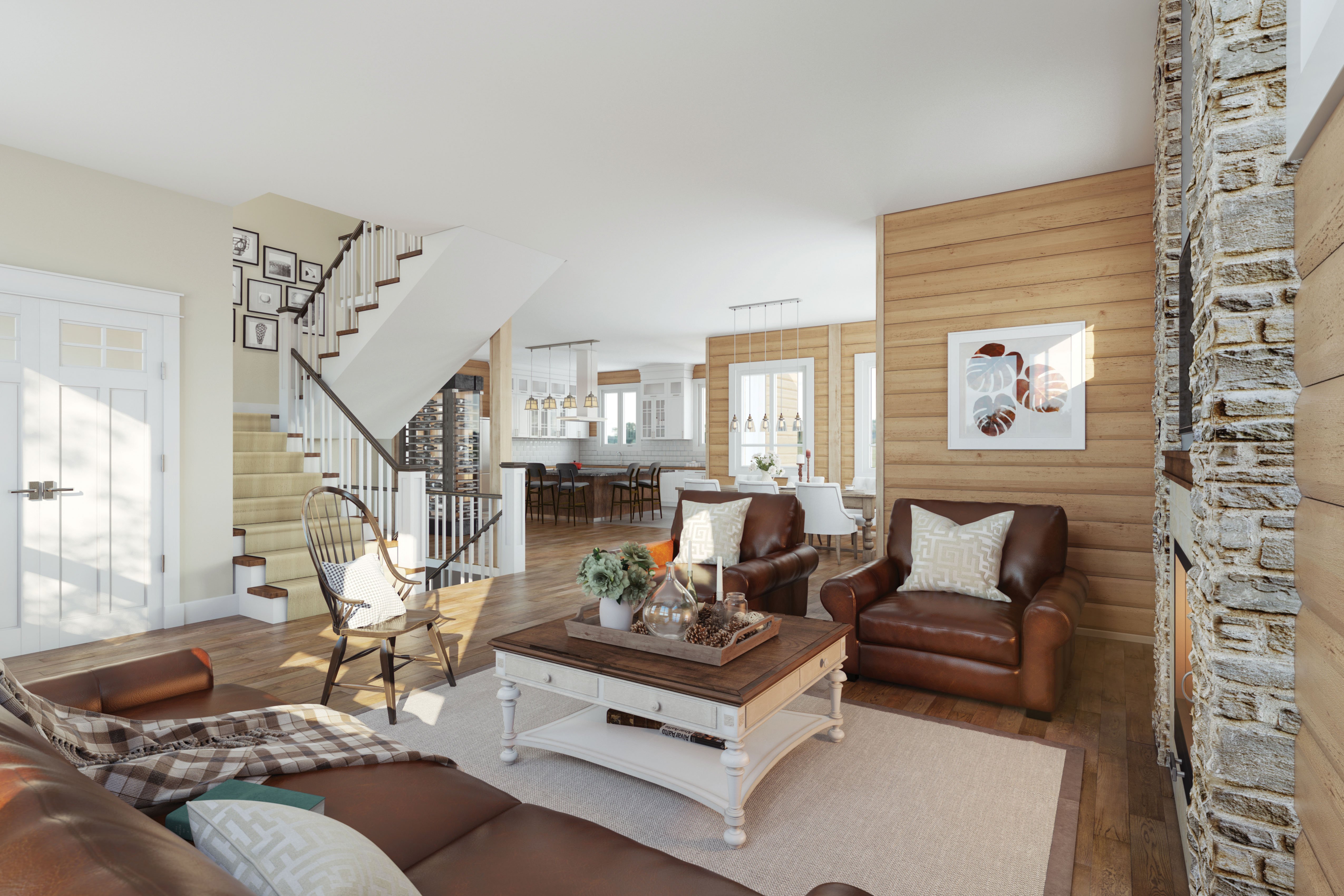 Click here to view the rest of the Everest, including the complete floor plan
4. Newton 1
From the Classic Series, the Newton I is one of the original additions to the collections, and it's just as loved today as it was the moment it was released. The Newton I is a 3 bedroom, 1907 sq. ft. single level home. Cathedral ceilings and a wall of windows adds to the open space, creating a welcoming and homey feel.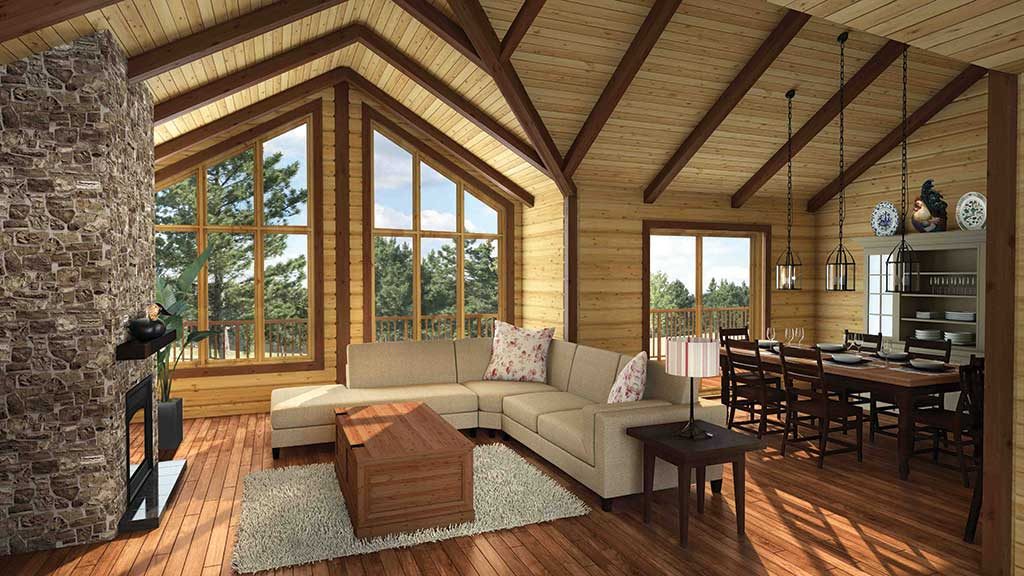 Click here to view the rest of the Newton I, including the complete floor plan
3. Panorama
Not only is the main floor living space completely wide open, there is a loft in the Panorama, which looks to below creating the ultimate open space.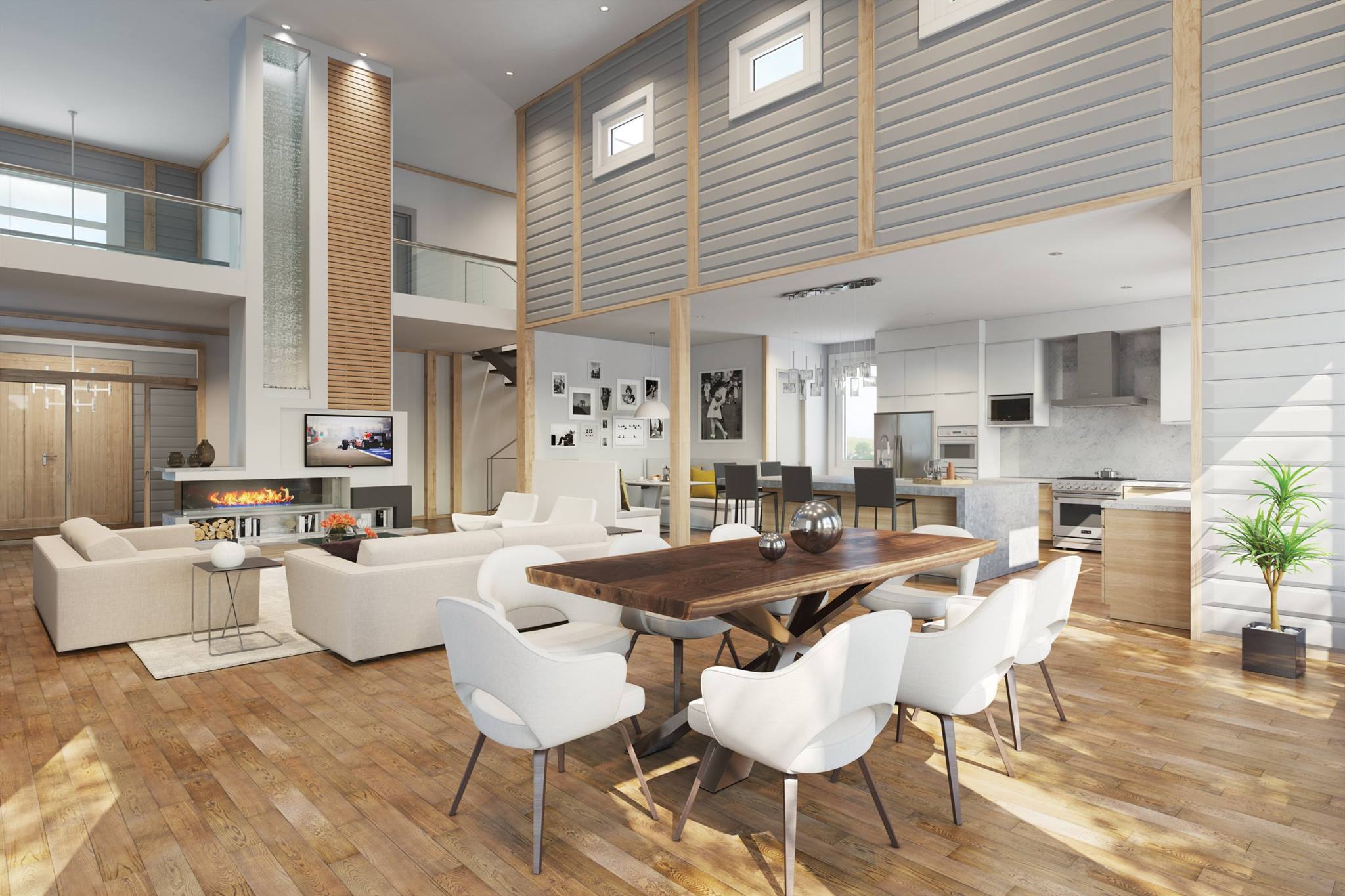 Click here to view the rest of the Panorama, including the complete floor plan
2. Jackson
The Jackson is a newer addition to the Craftsman Series! This open space has several, large windows and ceilings along with decorative additions resulting in a spacious, comfortable room.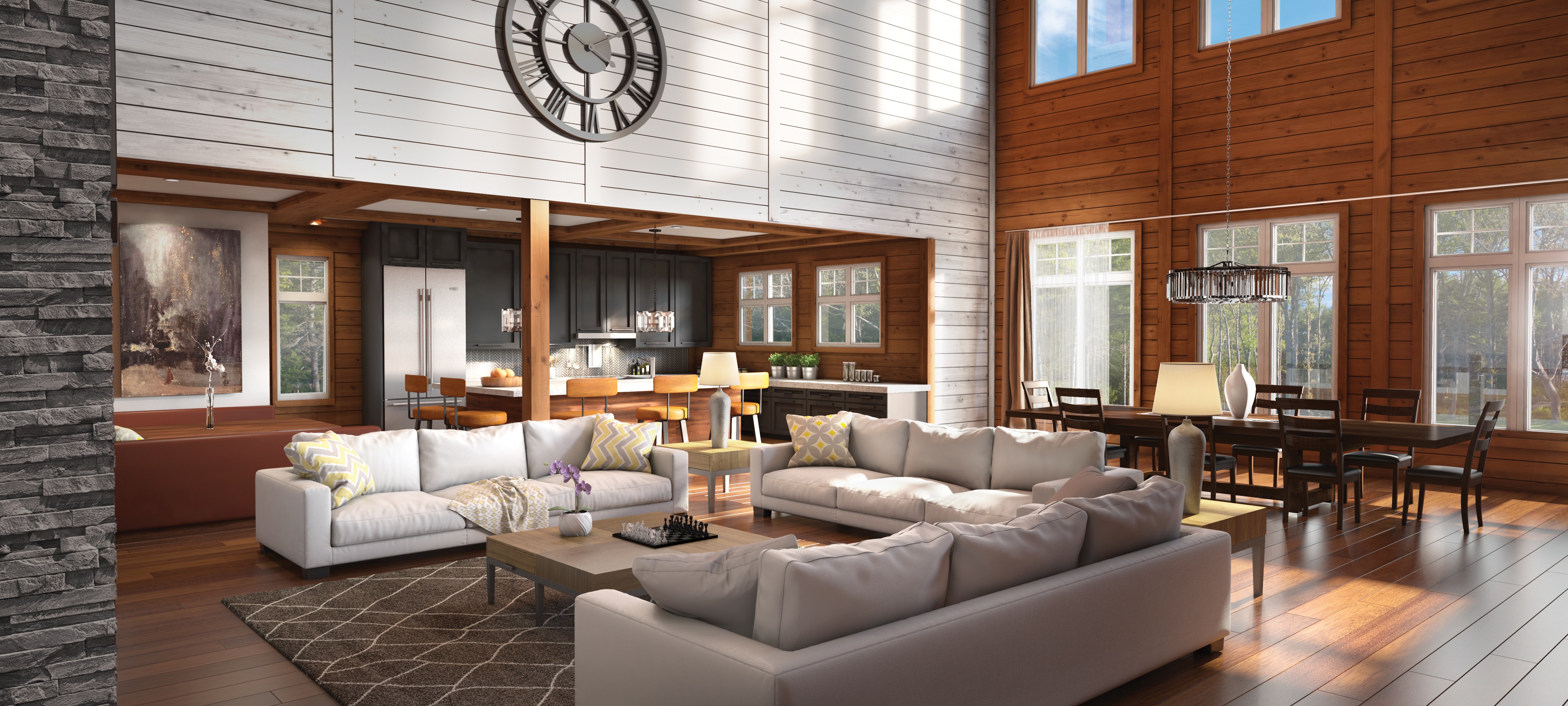 Click here to view the rest of the Jackson, including the complete floor plan
1. Fairmont
The Fairmont was an instant win, the moment the plan came together. This is a wide open classic wood home, perfect for any view,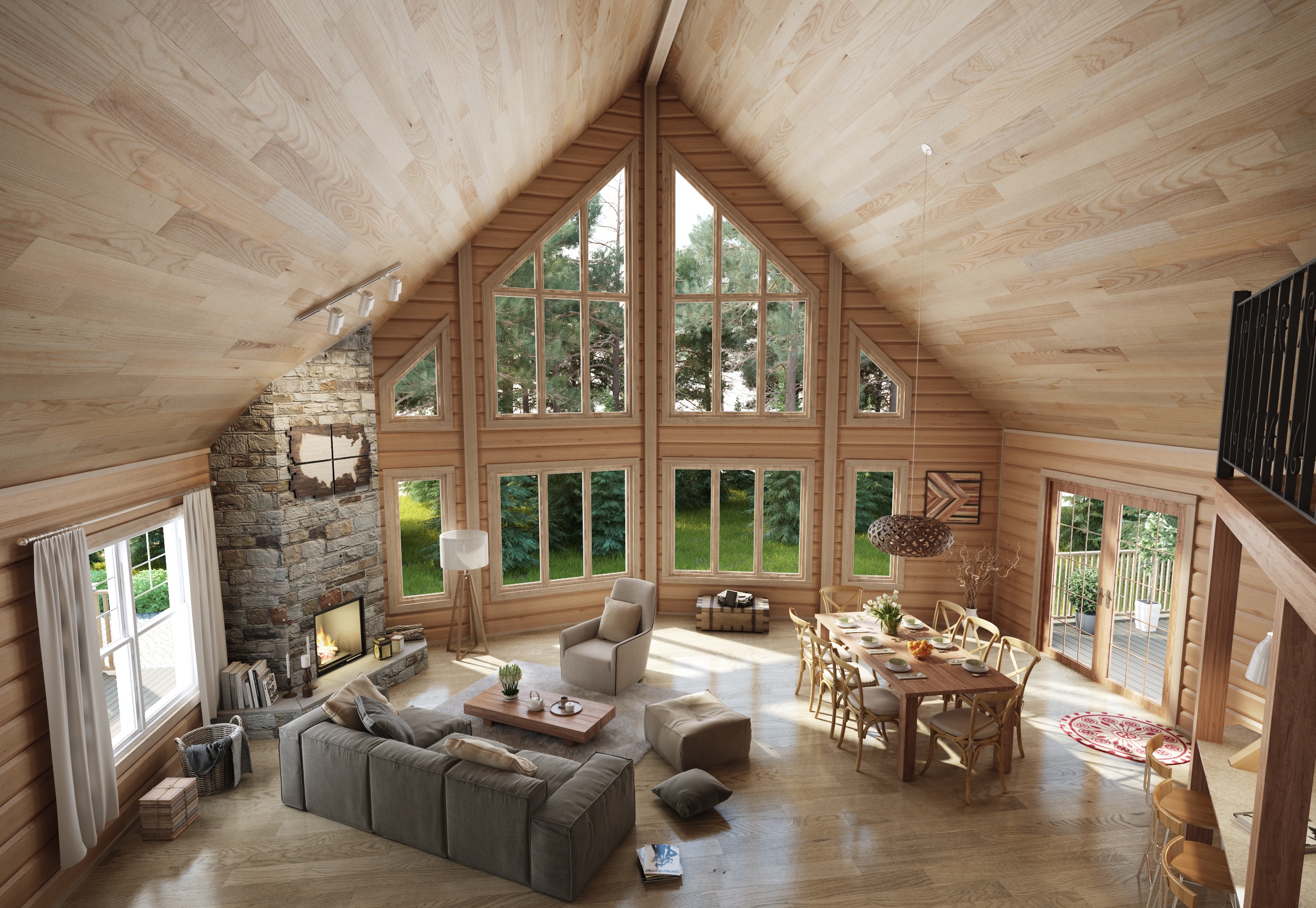 Click here to view the rest of the Fairmont, including the complete floor plan
*The top 5 were selected through popularity on Timber Block's social platforms. To be a part of future polls, you can follow Timber Block on Facebook, Timber Block on Twitter, Timber Block on Pinterest, Timber Block on LinkedIn and Timber Block on Houzz.
To learn more about any of these homes, or others, or to contact us via email, phone or in person, click below.