A brand new, 512 square foot Contemporary "Tiny House", located in one of the most beautiful parts of Ontario will soon become available to rent.
Tiny Haus Lives is a brand new company launching this weekend in Gravenhurst, Ontario. Its focus is on allowing those interested in an alternative getaway to do so in a gorgeous setting.
Tiny Haus Lives explains themselves like this: "We are an alternative tourism vacation rental, featuring a luxury tiny house and Authentic Mongolian Yurt. Showcasing local products and services."
The Background of Tiny Haus Lives
Caroline Crawford and her son Julian Youd began working on this unique project several months ago, when they discovered purchasing homes and condos in the surrounding cities were typically not affordable for today's young adult.. In the meantime, the mother and son duo was always interested in getting involved in tourism, and began looking at their options. They then decided to put these thoughts together and build a tiny home on 10 acres of land in Gravenhurst - which is part of the Muskoka region, a popular year-round destination.
Traveling to and from Toronto to their new property, they passed Timber Block location in Innisfil (located one hour north of Toronto). Once they learned about Timber Block's eco-friendly, patented technology, they knew Timber Block was the right choice for them, as they shared the same beliefs in sustainable living. Together, Caroline and Julian worked with the Timber Block design team and came up with a unique Tiny House design: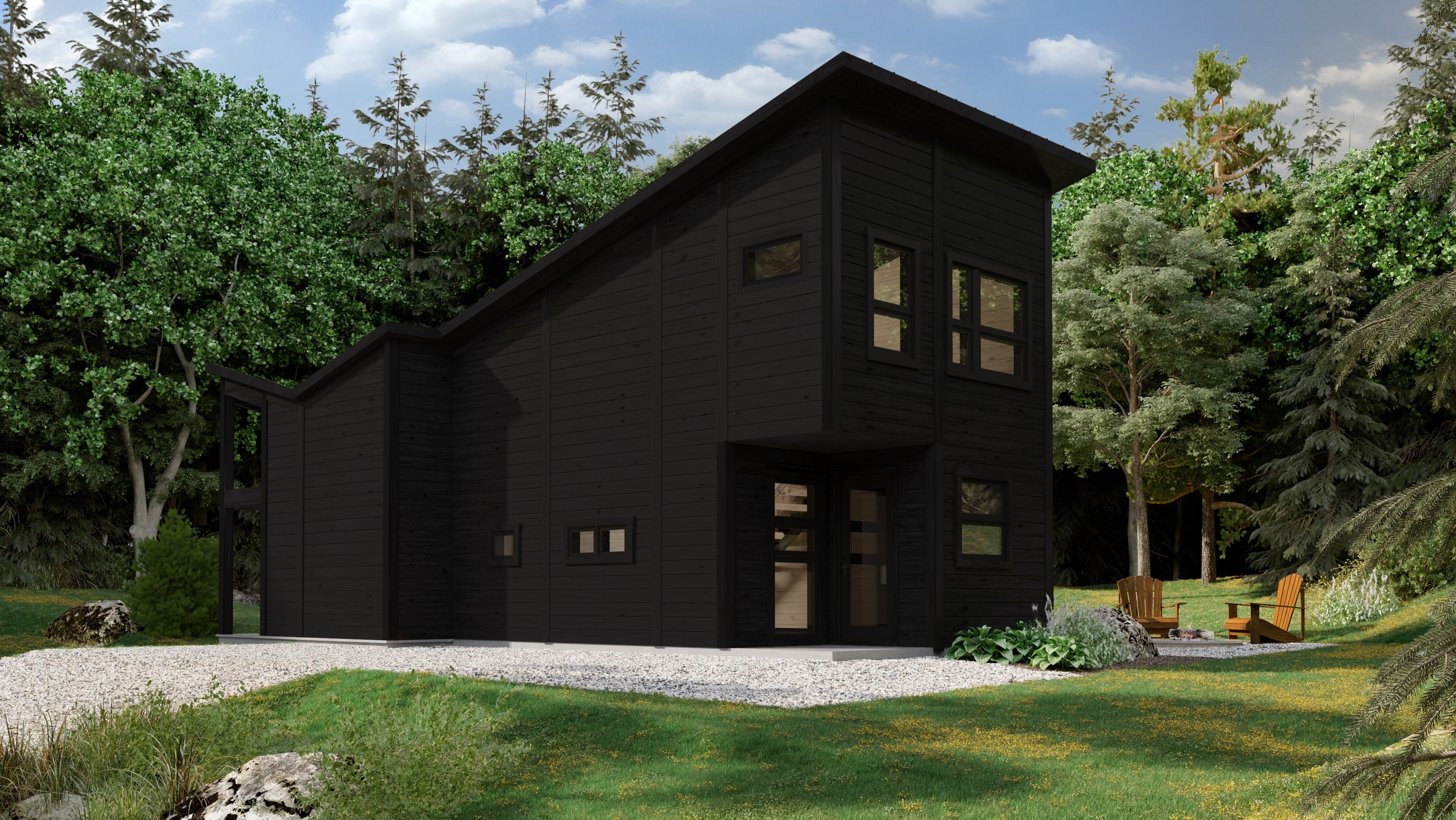 This weekend, the Town of Gravenhurst will celebrate the opening of Tiny Haus Lives, with a ribbon cutting ceremony which will be attended by the Town's Deputy Mayor Jeff Watson, along with other fellow councillors.
The event is happening from 12-3 with a ceremony, refreshments and silent auction featuring local talent. For more information, including directions to the site, head to www.tinyhauslives.com.
For more photos of the inside of this Tiny Home, plus the location itself, Follow Tiny Haus Lives on Facebook.