Six years ago, Lori and her husband made their decision: they were going to go ahead and build a dream home on a beautiful piece of lakefront property on land they owned in Quebec.
The couple took their time, they did their research. They wanted to find the right company that could design and construct a home that was beautiful, of high quality and was sustainable. The pair spent a substantial amount of time researching several different build options, finally coming across Timber Block. Lori says it wasn't long before their decision was made. "We visited a Timber Block Dakota model and when we walked in we knew it was the one. Once we learned that modifications could be done we were even more convinced that it could become our dream home."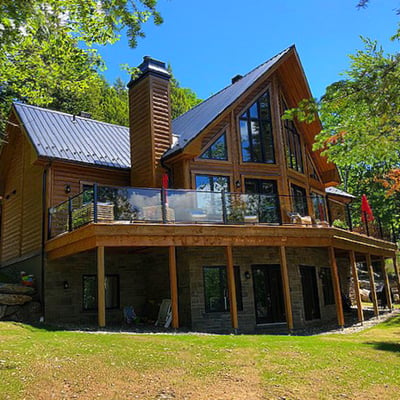 Some of the modifications included the window design, the floor plan was enlarged, and a carport was added. Having the ability to customize their home ensured they didn't have to sacrifice anything on their "wish list."
As sustainability was very important to the couple, they took advantage of the R-36 wall insulation option, the 15 Year Finish Warranty and metal roofing. See the benefits of these factors below.
Once the design and pre-construction work was complete, they were ready for the wall raising. We asked Lori what it was like to watch the walls of her home go up right before her eyes, "Watching the site go from construction to a home was an overwhelming moment. It was a house in less than 4 hours and made our excitement grow, if at all possible."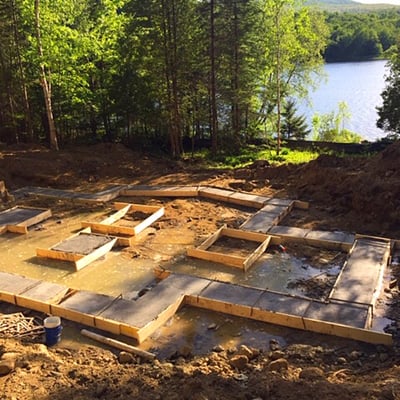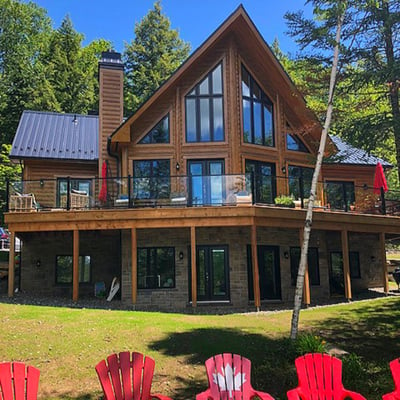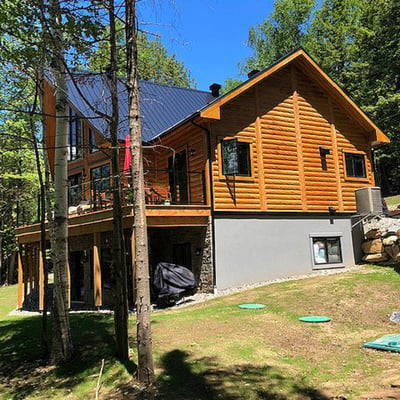 Lori documented their journey, posting regularly on her Instagram page buildingourtimberblock. "We started the Instagram posts to help others who were thinking of building a Timber Block home. There are so many decisions that need to made. We wanted to help others with their journey."
Now that their dream home is no longer a dream but reality, Lori says seeing their vision for their property materialize is surreal. "After so many years of planning and organizing, our dream home was here. We have been making beautiful memories ever since. We love our Timber Block home."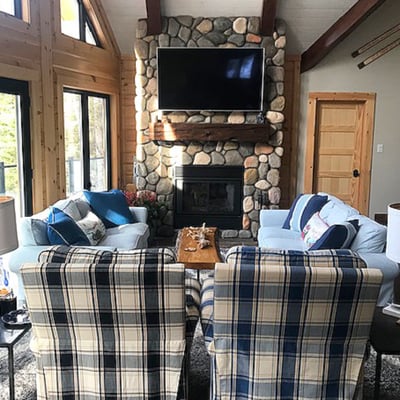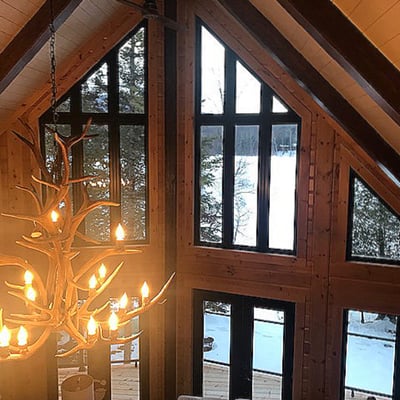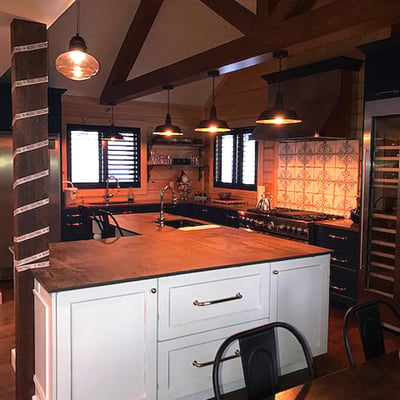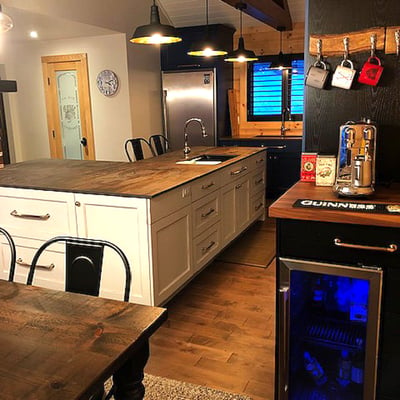 You can follow Lori's journey on Instagram at buildingourtimberblock. You can visit the Dakota floor plan here.
More about Timber Block's R-36 wall insulation
R-30 wall insulation is standard in every Timber Block home. As R-30 became mandatory according to building codes in many areas, we wanted to make sure we not only met the requirements, but exceeded them. With the R-36 option, Timber Block homeowners have an even higher level of comfort in their home, all while saving on energy costs.
More about Timber Block's 15 Year Finish Warranty
After spending 10 years creating, developing and testing formulas, the 15 Year Finish was introduced to the market, along with a beautiful brand new line of finishes, giving homeowners dozens of options.
To visit a model near you, contact Timber Block today.