Two years ago, Nicholas and Stephanie found the perfect piece of land to build their second home. While they may have purchased the land awhile back, they were in no hurry to build. to them, it was more important to ensure they found the right home to make their dreams come true.
Nicholas says because they live and work in one of the largest cities in the country - Houston, Texas - they wanted to find a place on the water where they could escape from the hustle and bustle and relax. " We were able to find a piece of beautiful waterfront property within a few hours of Houston. The back of the property looks out over a cove and is surrounded by woods. Its a quiet and peaceful place that we fell in love with the moment we saw it."
Over the last couple of years, the couple looked around at floor plans. They knew they wanted a cabin-style home, with plenty of windows to enjoy the view of the lake. Once they found Timber Block, and specifically Timber Block's Dakota model, they fell in love. Nicholas says through research, they realized not only did the find their perfect plan, but a company that could offer much more. "Being in Texas and not too far from the gulf coast, it was important for us to find a home that has the energy efficiency to withstand our 100+ heat index summers, which last for a better half of the year, and potential strong winds from hurricanes in the gulf. Timber Block offered that and so much more. That's when we knew it was a perfect fit for us."
Nicholas says they made a few changes to the Dakota, and their plan was complete. "It was great to have the ability to change and customize as much or as little as we wanted. It made the process a lot of fun. We would go through pictures and floor plans of other Timber Block homes and pick out the things we liked the most.
The home is under construction now on a lakefront property in Texas. We asked Nicholas what it was like to watch their wall raising. "The wall raising was really fun. It was incredible to see how fast it goes from nothing to being your dream home right in front of you."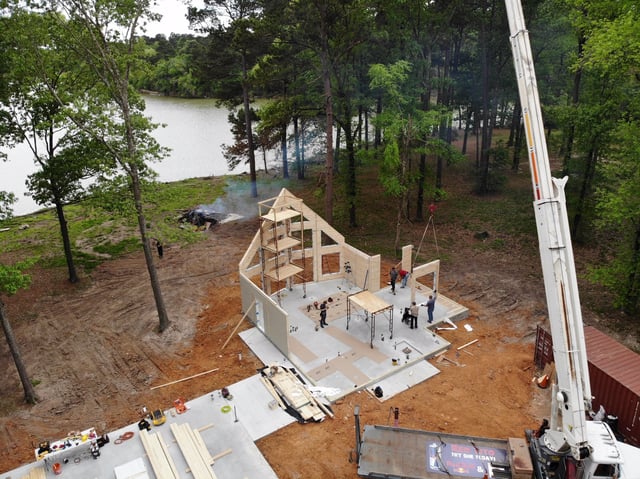 The wall raising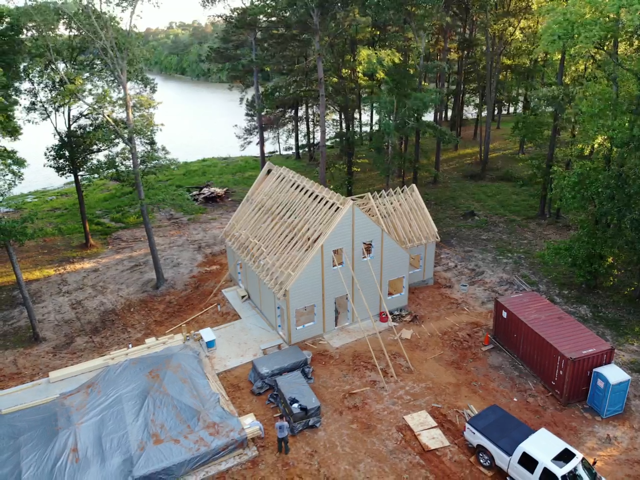 Under Construction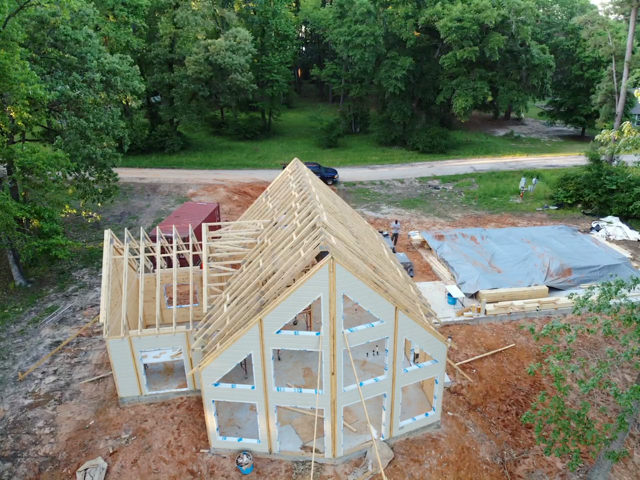 A look at the back exterior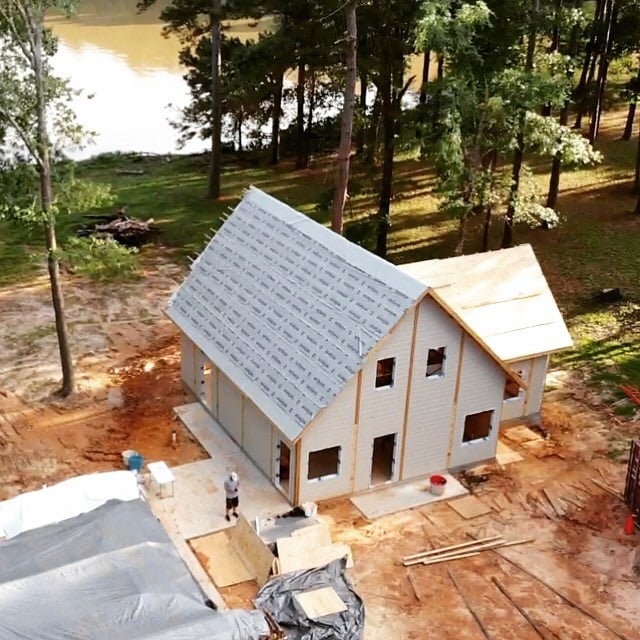 The roof!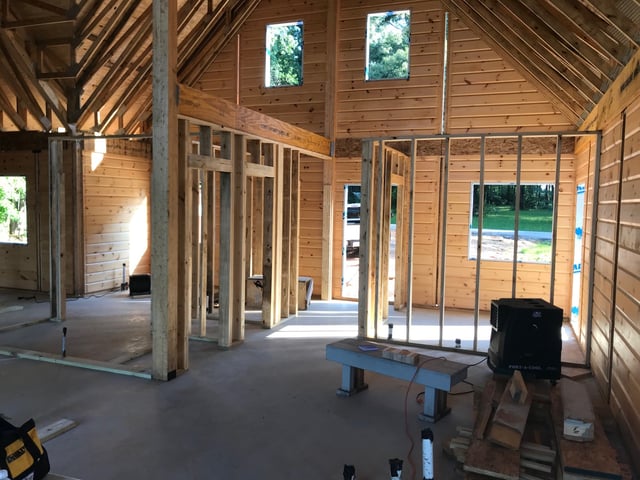 A look inside
Nicholas is documenting their Timber Block journey on Instagram. You can follow him @texas_timberblock.