The Okanagan. This is a home our design team created for the family looking to build their ideal second home, whether it be lakefront, mountain view, or nestled in the middle of a beautiful getaway deep in the woods. However, while the Okanagan is a prime choice for a vacation home, it also has proved to be just right as a primary home for some.
This model was inspired by our popular Kelowna, but with a garage, and options to create living space above.
This floor plan follows a popular design for those with a view, considering it is an A-frame style, with plenty of windows to enjoy the view. The living and dining room are open, and continues through to a spacious kitchen, full bath, and master bedroom towards the back. The stairs to the loft are just off the living room, maintaining the character of a wood cottage or chalet. The loft has another bedroom, walk-in closet and bathroom. The loft is open to below, and allows a perfect view.
See features and dimensions below.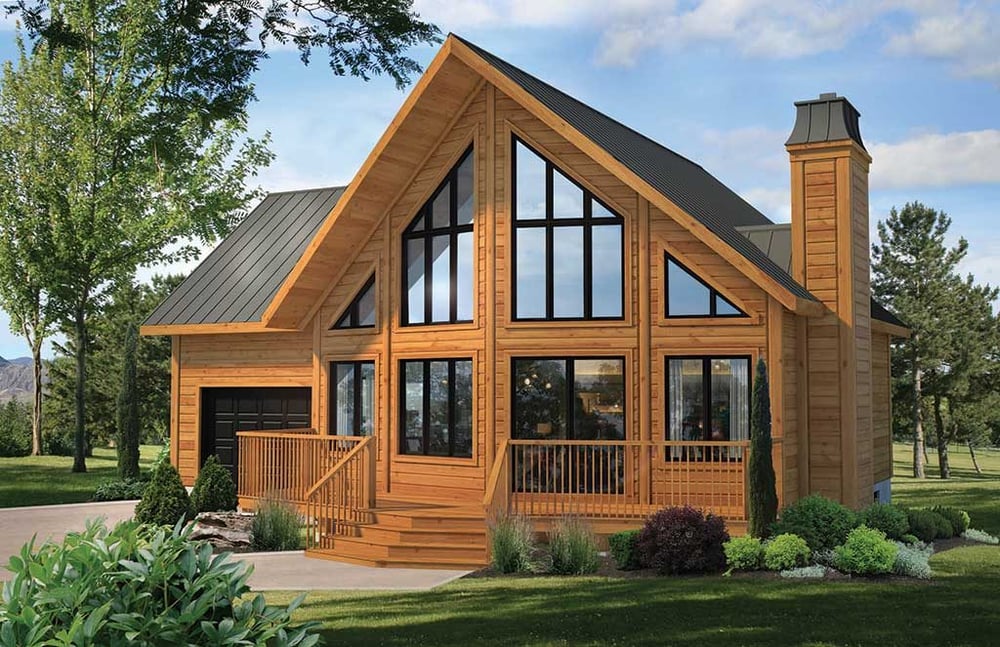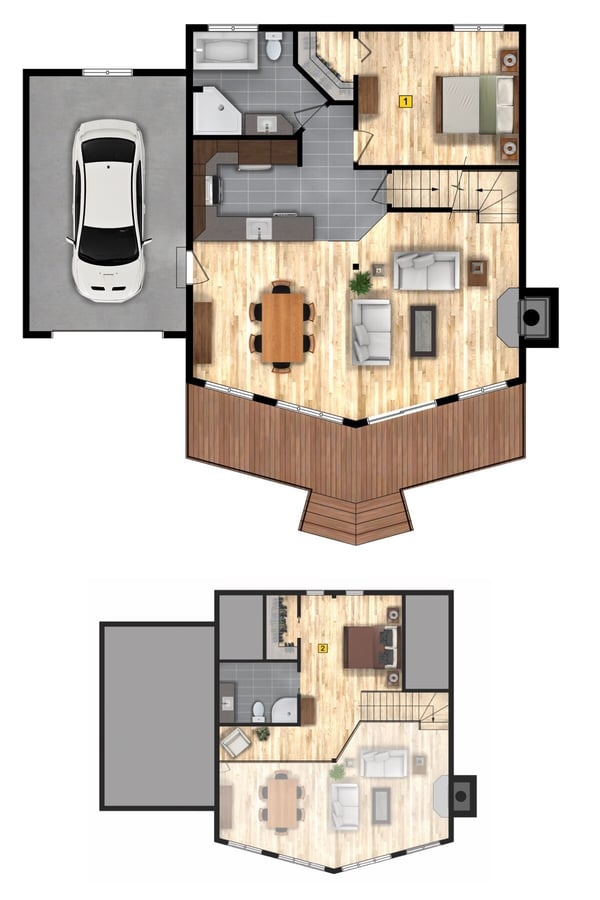 The Okanagan / 1283 square feet
Dimensions
Dining Room: 13'-5'' X 14'-9''
Kitchen: 10'-0'' X 8'-4''
Living Room:13'-5'' X 16'-5''
Bedroom 1 13'-2'' X 11'-0''
Bedroom 2: 11'-10'' X 11'-4''
To learn more about how you can get started on building this home, or any other Timber Block home, visit a location near you or contact us below.
About Timber Block
With almost 40 years of residential and commercial construction, Timber Block has become one of the top manufacturers of panelized wood homes in Canada, the USA, and beyond. Our system building process is unique and patented, thanks to our advanced technology that allows us to build custom wood homes featuring R-30 / R-36 wall insulation. The R rating plus other eco-friendly technology, and ability to customize any plan allows homeowners to build the home they've always dreamed of, while enjoying the endless benefits of green technology.