If you've followed this blog, our social sites, spent time on our website or visited us in person, you know we talk a lot about our technology. Why? Because our advanced technology is what puts us at the top of the list for not only homeowners, but builders, general contractors, developers and more.
Today, we're talking more in depth about our technology, and how it works.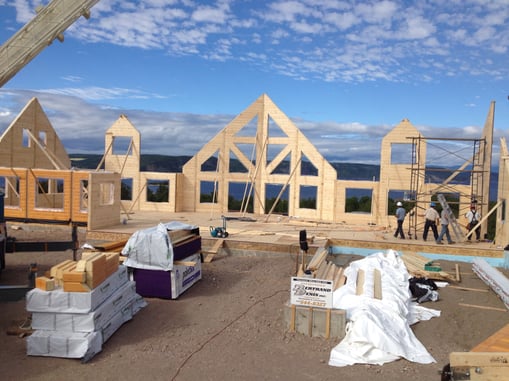 Timber Block was launched several years ago, with its parent company having over 40 years of history in the residential and commercial building industry. The Timber Block system was the first of its kind to utilize a panelized concept with true stacked construction, while maintaining an R-30 insulated wall. Since then, we have further advanced this technology to offer an R-36 insulated wall.
The insulation of the wood is a patented process that has since won several industry awards, including the 2017 Global Innovation Award.
To get a better idea of how the Timber Block wall system works, let's go through the steps.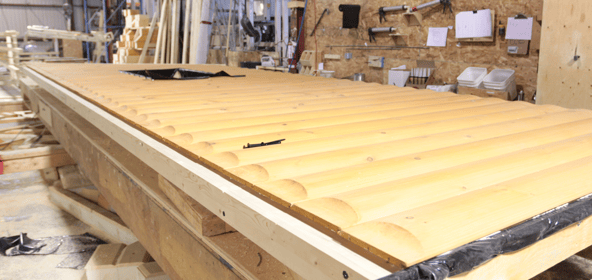 The walls of a Timber Block home are comprised of Eastern White Pine, which is dried to an 8-10% moisture content. This is a very important part of the process, as this is what ensures the home will never settle or check - which is very common in wood, or log homes. Each length of wood is injected with insulation separately, and then stacked, thru-bolted every 24 inches and bonded under thousands of pounds of pressure. Window and door areas are cut out and secured, the walls are stacked onto a truck, and the home is delivered to wherever it's going. Our delivery will coincide with the build - meaning all foundation work has been completed and is ready for the wall assembly. Using a crane, each panel is raised until all are completed - a process which takes a few hours. Our homeowners literally will watch their home go from nothing but a foundation to a complete outer shell - right before their eyes.
Another important factor of our technology is the green building. Our homes are highly energy efficient, thanks to the high R-factors, are constructed in near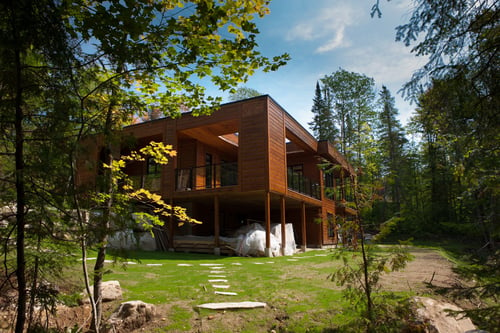 Zero Waste Facility (we expect to be a total Zero Waste Facility in the next few years), is Zero Ozone Depleting and more. Also, because of our thermal and convection heat transfer resistance, the suitability for unlimited sites and climates, plus the adaptability to many alternative energy generation systems, our homes are a perfect for Net Zero Projects.
On top of our advanced, award-winning technology, we are able to commit to sustainability, build highly energy efficient, green homes, faster and wherever, we can do all of this without ever sacrifice the beauty. This is the number one reason why homeowners of today are choosing Timber Block. Timber Block is also builder preferred thanks to the ease of build, ability to build anywhere, and the time saving.
Timber Block offers an extensive line of plans, all of which can be customized, and a team of designers who can also built a full custom.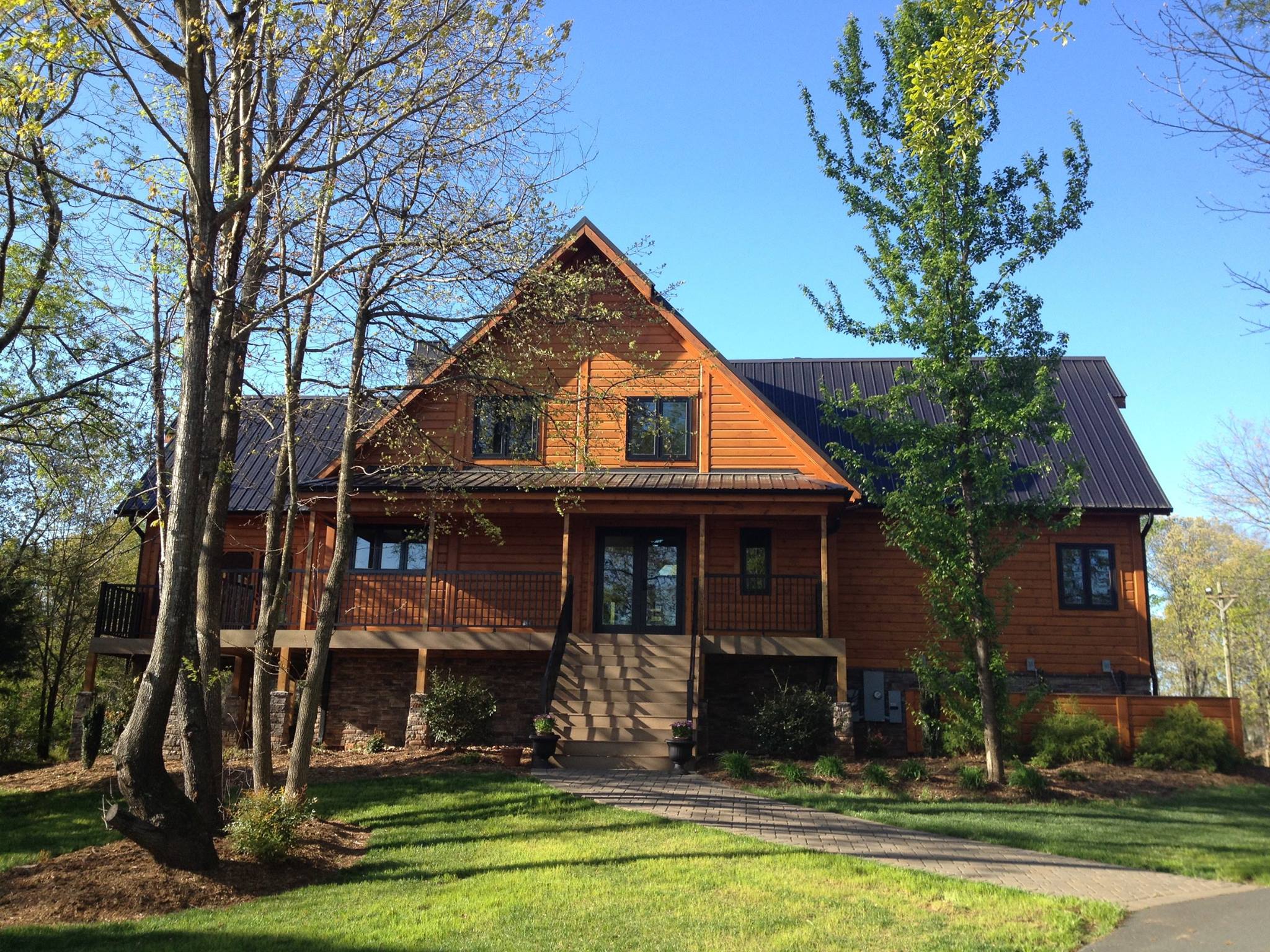 (Above: Denver, Classic Series)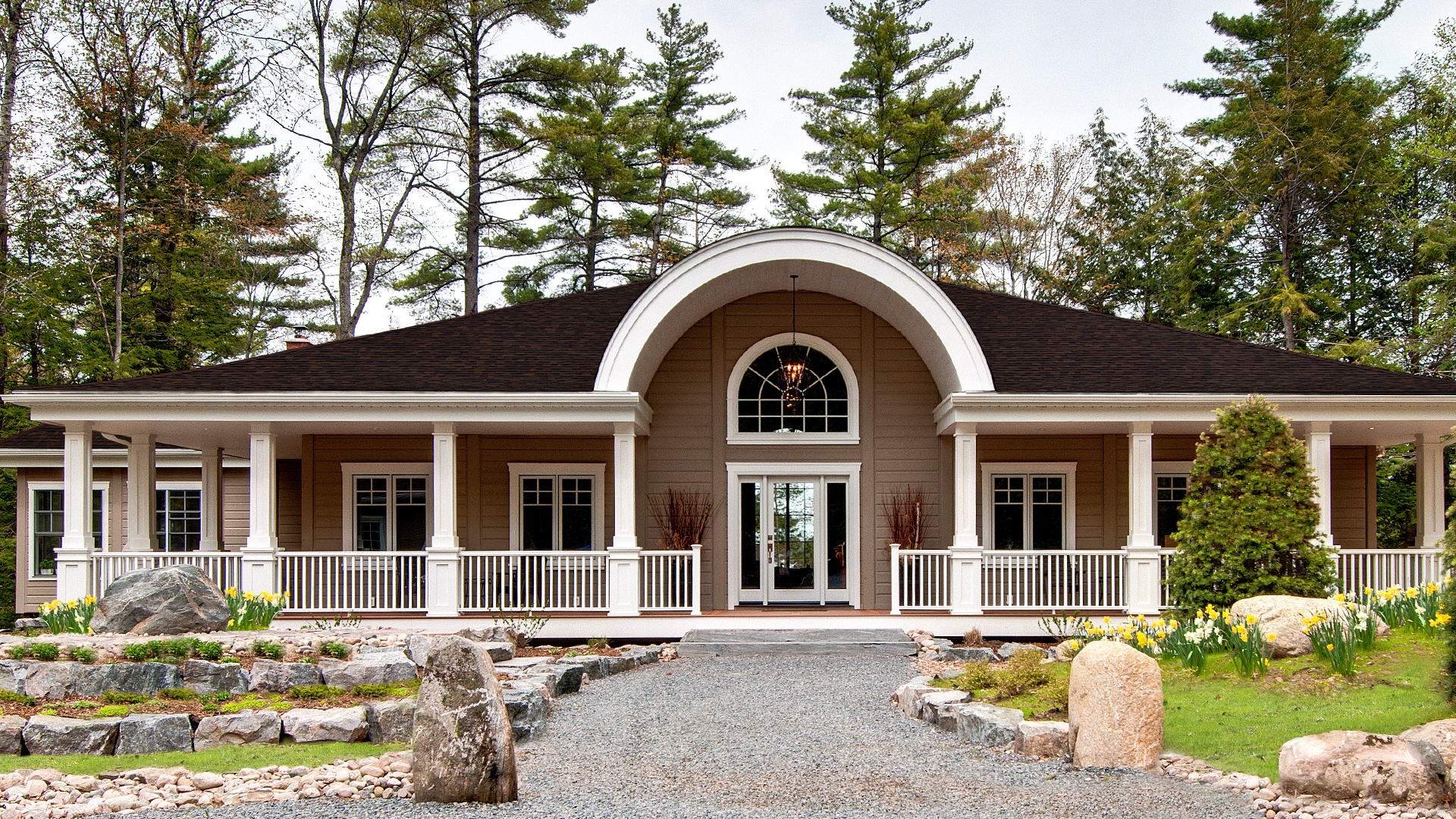 (Above: Alexandria, Vintage Series)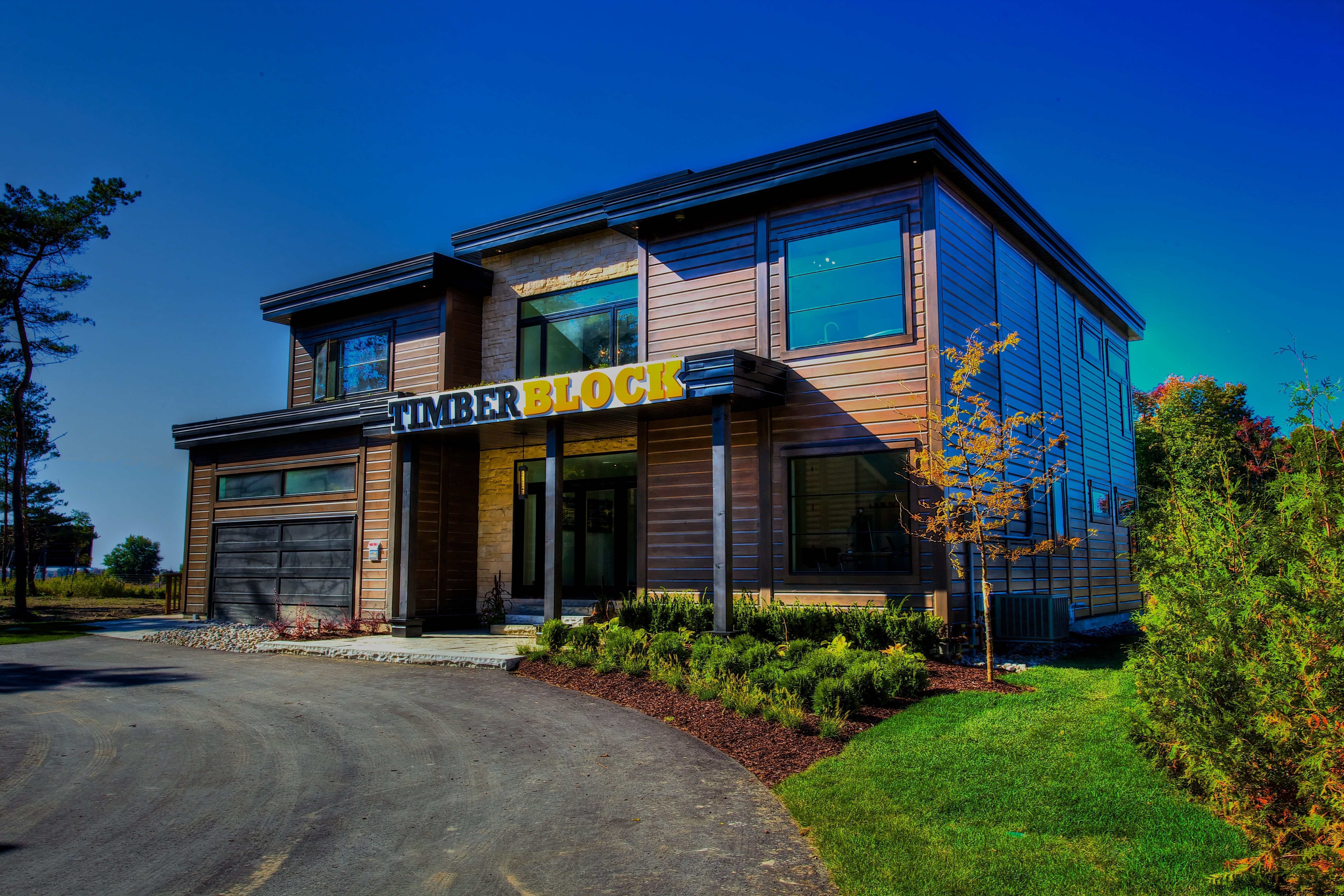 (Above: Milano, Contemporary Collection)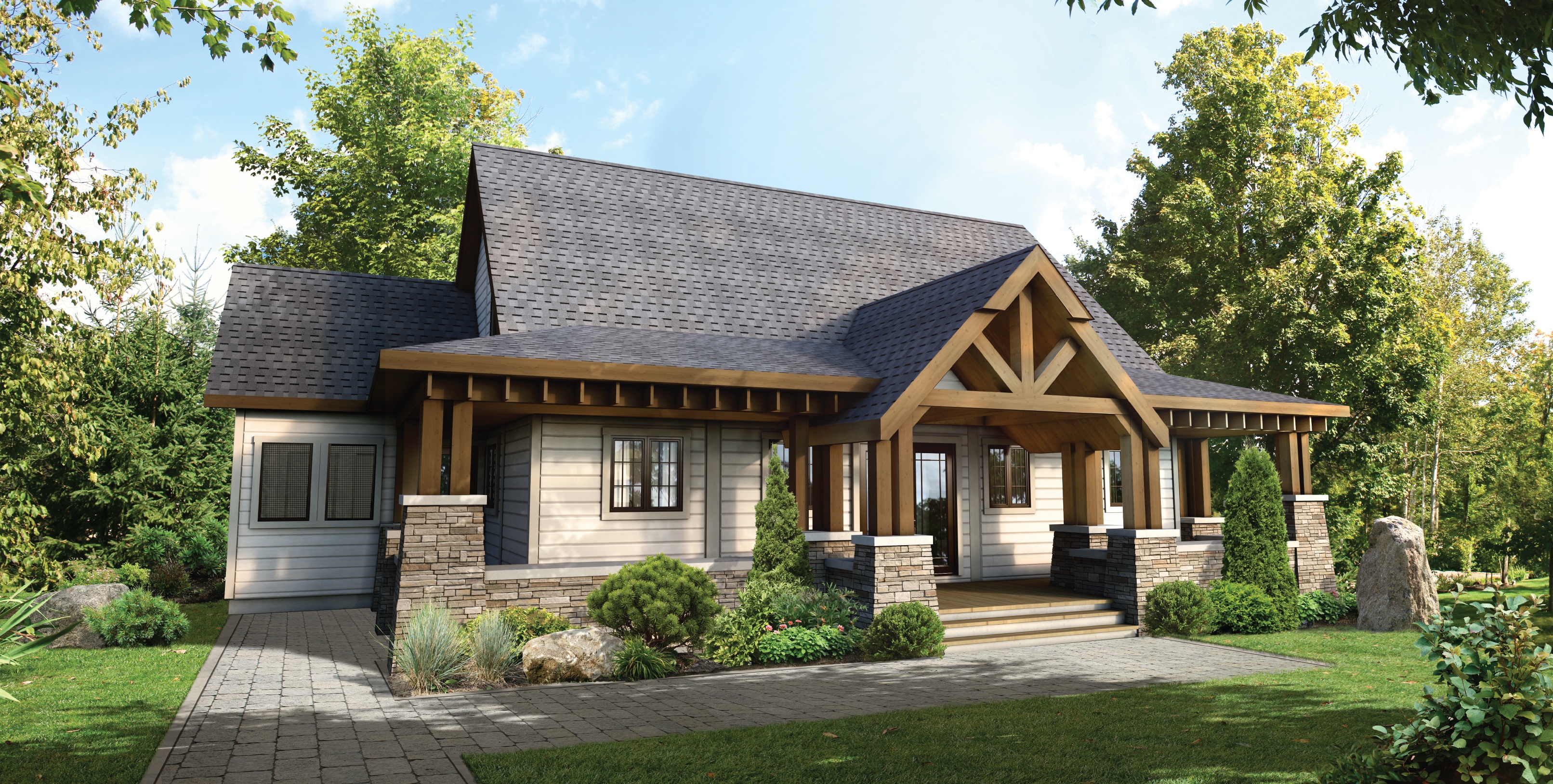 (Above: Blackcomb, Craftsman Series)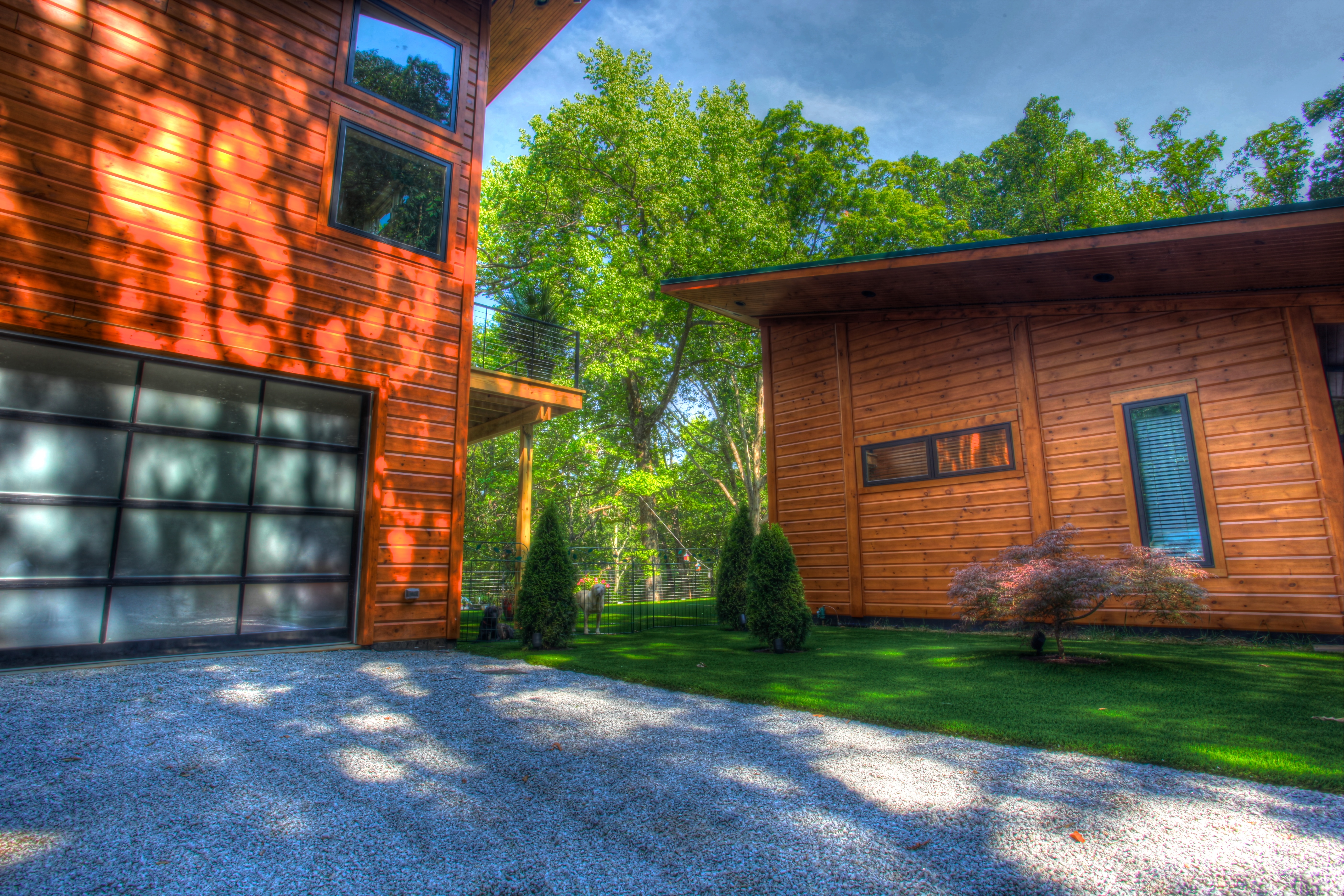 (Above: Full Custom)

To find out more about our technology, our team, our plans and more, contact a Timber Block Home Consultant today, or find a dealer near you.
In the industry and are curious on becoming a Timber Block Partner? Learn all about our Professionals Program today.