The Labrador in Timber Block's Classic Series is a much-loved model for anyone looking to build the cottage-style home of their dreams. Many homeowners fall in love with the well-designed floor plan - a functional AND beautiful design, with an exterior that's just as gorgeous.
Here are a few things to know about the Labrador:
The master bedroom is on the main floor, at the back of the home, for private bedroom access to your outside deck. The master bath is large and beautiful, and the walk-in closet will accommodate everything you need.
A convenient and over-sized mud room is located at the front of the home, with a half-bath close by. The kitchen is directly on the opposite side of the master bedroom which opens up to the dining and living areas. Floor to ceiling, beautiful (and energy efficient!) windows will let in plenty of natural light and show off the view you've worked hard for.
Here are the features and dimensions of the Labrador model. However, like all Timber Block's homes and designs, the Labrador can be modified to suit your needs.
2514 square feet
Dining room: 12'-0''X 15'-11''
Kitchen: 14'-7'' X 17'-10''
Living room: 16'-9'' X 15'-11'
Breakfast nook: 8'-5'' X 4'-6''
Bedroom 1: 15'-6'' X 15'-6''''
Bedroom 2: 15'-6'' X 19'-9''
Bedroom 3: 10'-6'' X 14'-2''
Reading area: 14'-7'' X 7'-10
Here is the Labrador model. You can download the floor plan here.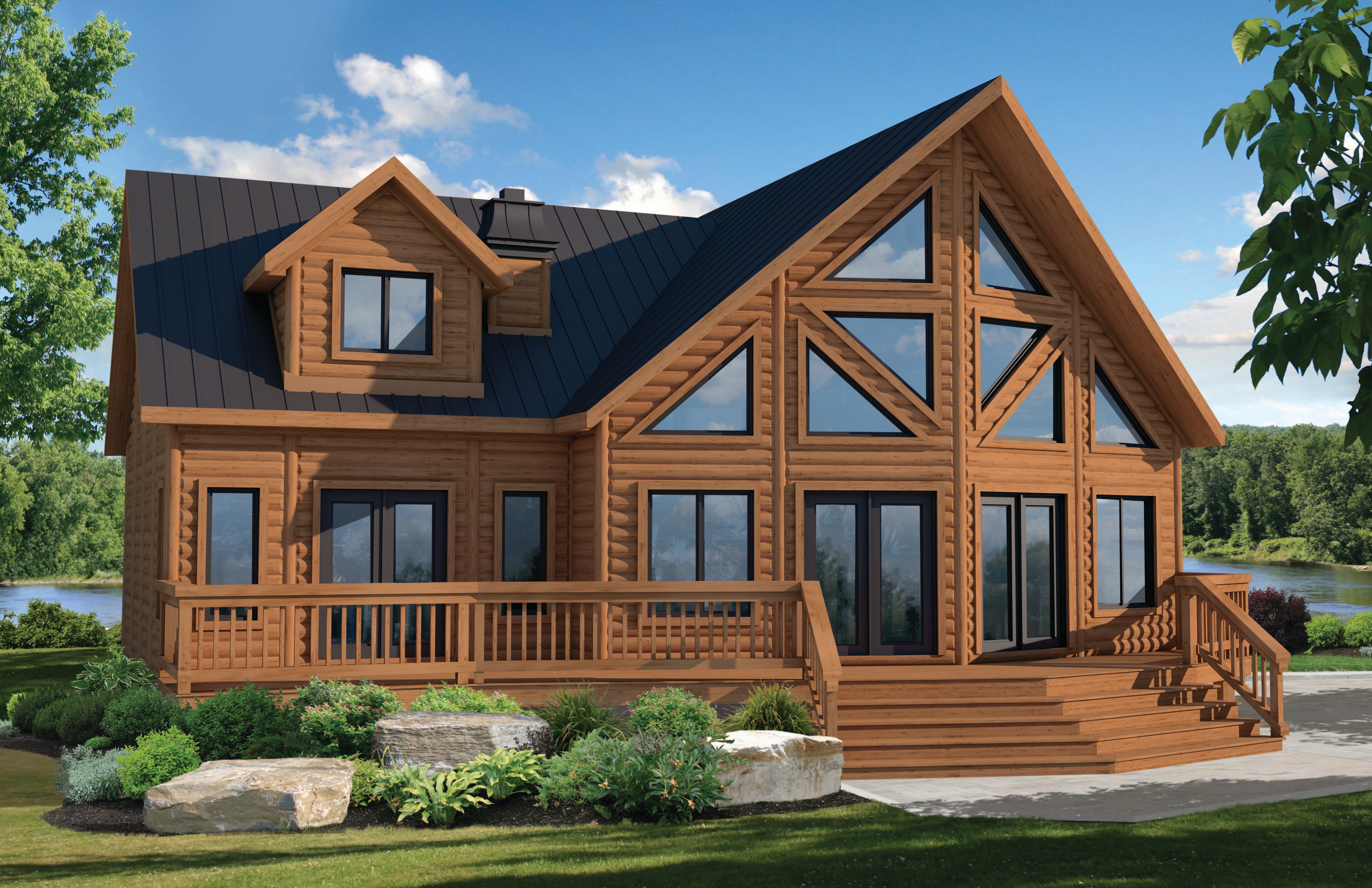 A Labrador model is part of the Sales Center at our Innisfil, Ontario location. You can walk-through the home and visit Timber Block experts 7 days a week. Get directions to Timber Block Ontario here.
Here's a look inside: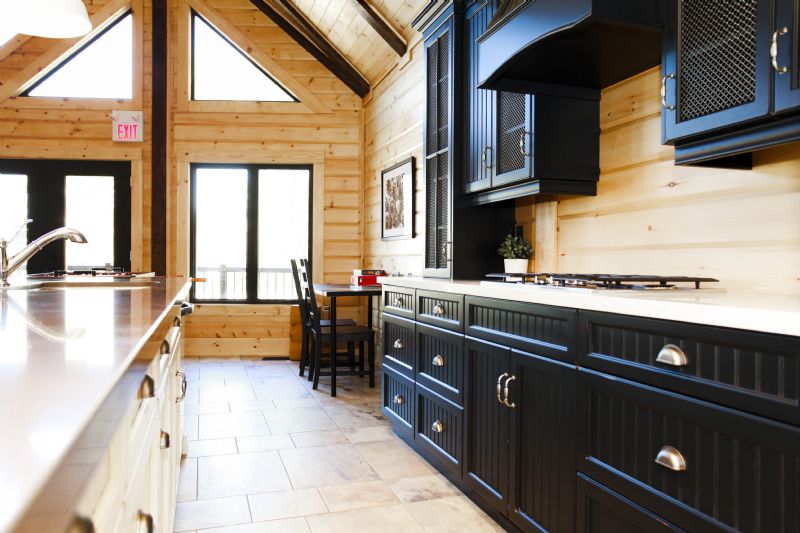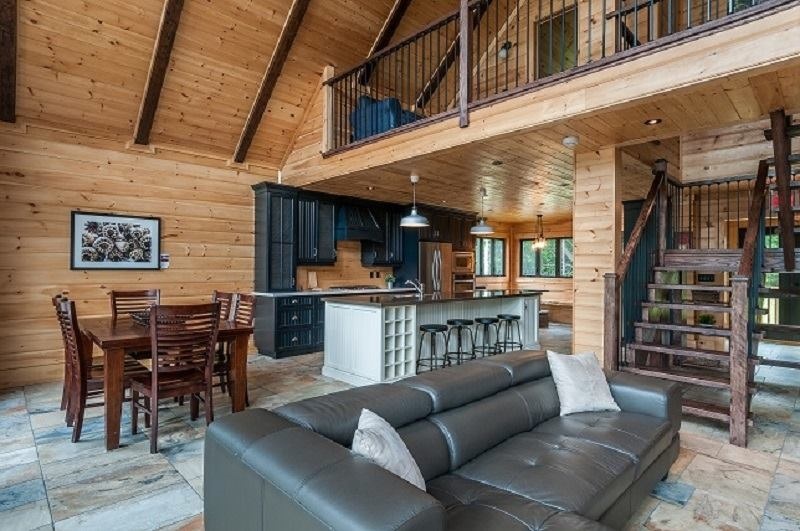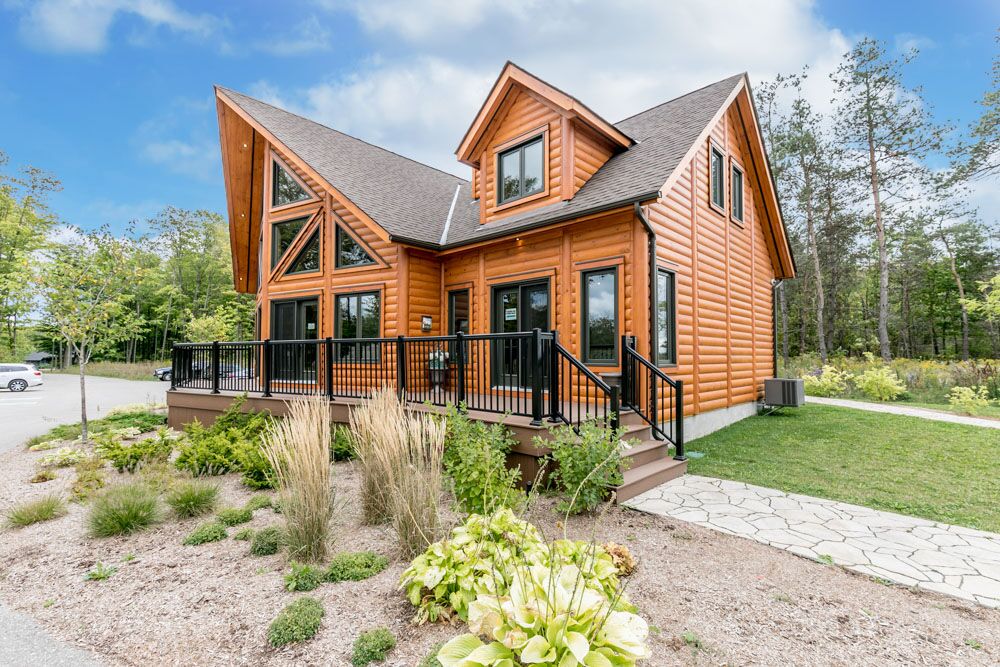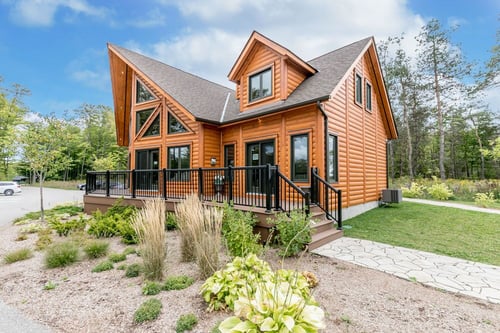 Below is another Labrador, customized for the owner: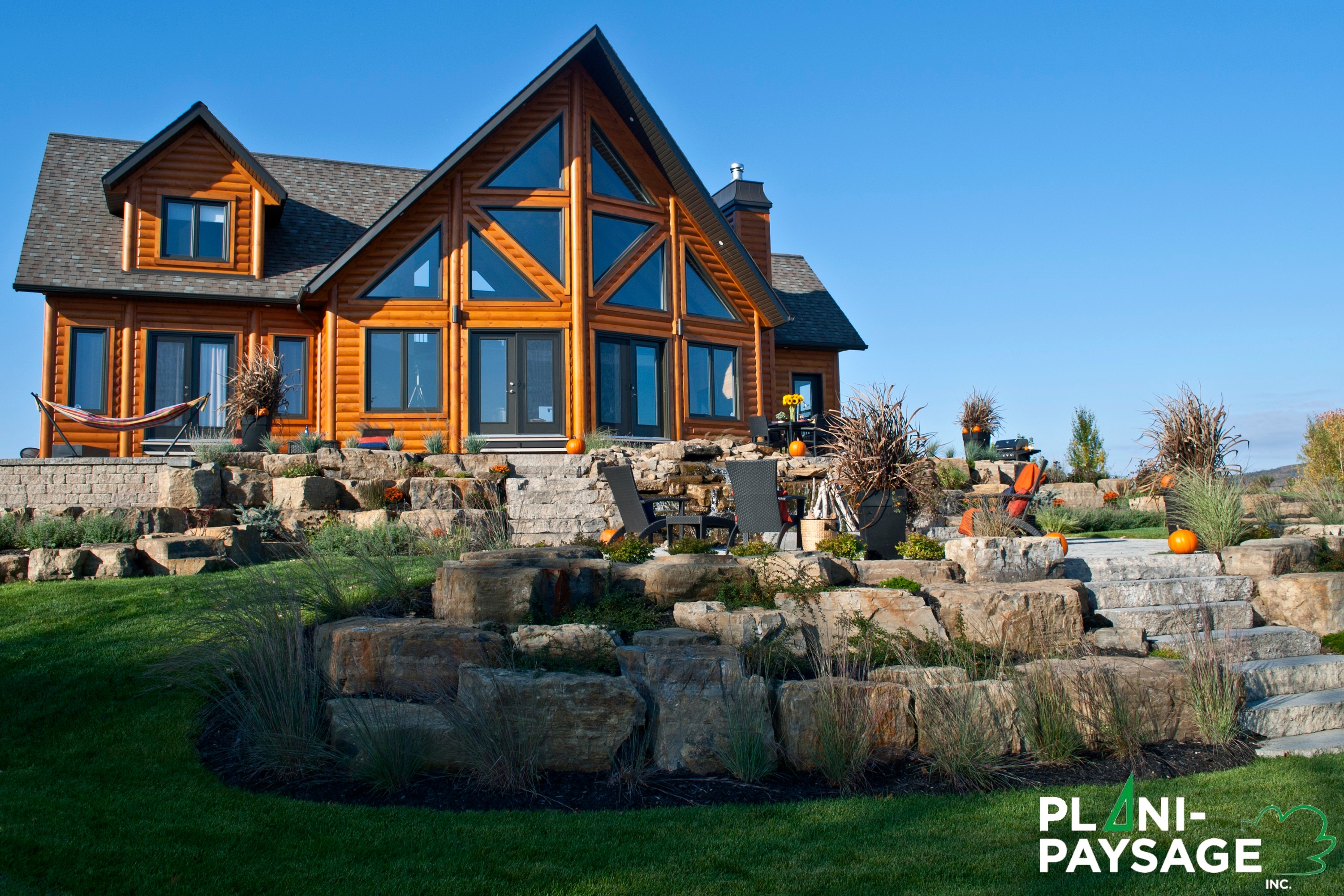 And another...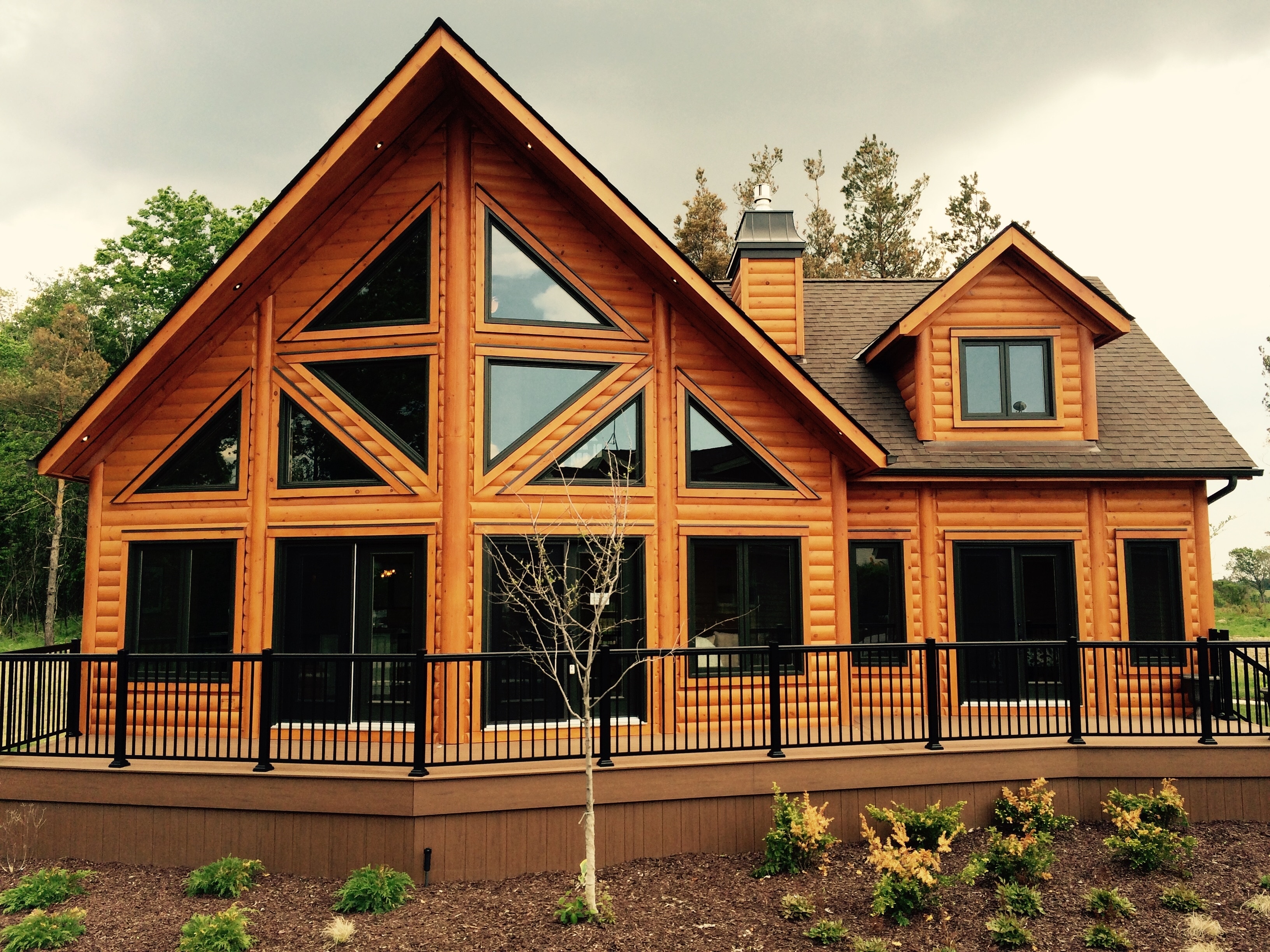 Below is an example of a Labrador with several modifications, and a different exterior finish.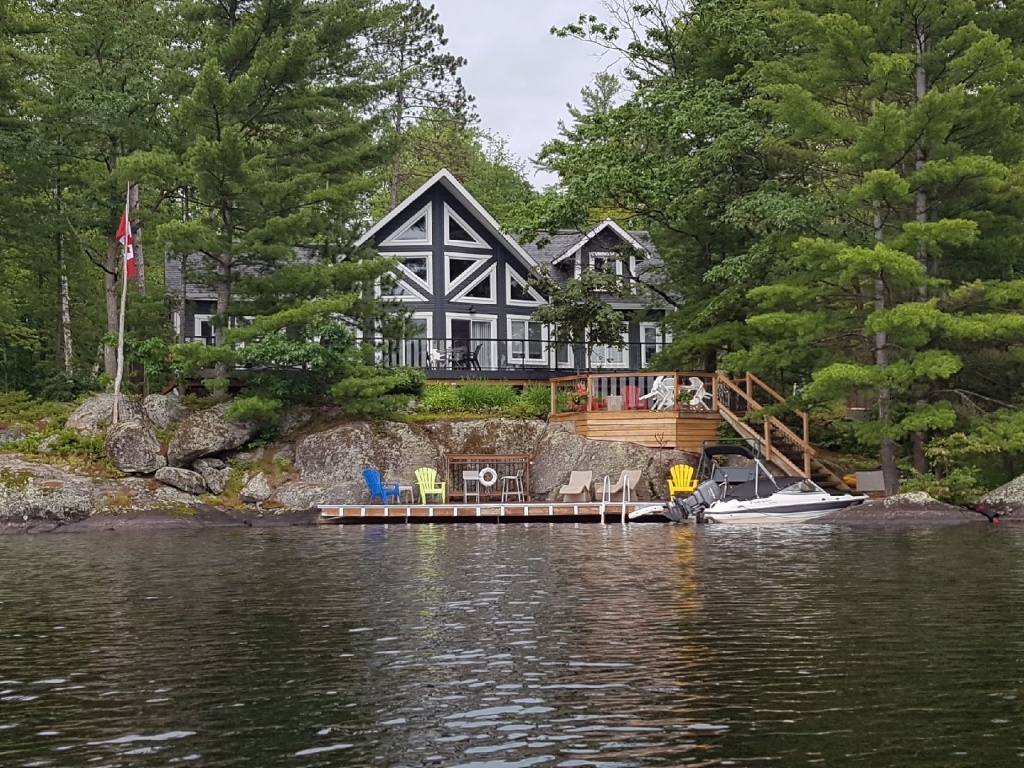 To see more photos of the Labrador, or any of our homes, head to the Timber Block Photo Gallery.
Timber Block is proud to have the ability to build anywhere, offer a 15 Year Warranty on Finishes, to have R-30-R-36 wall insulation, to be sustainable, to offer the highest of quality of home, built to last.
Find out more about Timber Block, or talk to a Home Consultant today.