Timber Block is proud to present: The 2019 Charlotte Sustainability Awards, happening in April in Charlotte North Carolina.
This event is a natural fit for Timber Block as we believe in sustainability, we design and construct sustainable homes, and we are proud to present an event for an organization that recognizes those who share the same values.
Sustain Charlotte is a team that works with others to help the environmental health of the community. Their goal is to educate, educate the public and unite the community: individuals, businesses, other nonprofit organizations, schools and more to develop a united vision and goal when it comes to sustainability.
The Charlotte Sustainability Awards is a special event, bringing together like-minded people, businesses and other organizations.
The awards are set for Wednesday, April 24. Those looking to purchase tickets to the event can do so below: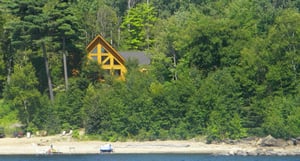 More about Timber Block and Sustainability
Timber Block designs and constructs highly energy efficient, sustainable homes through our unique, patented panelized building system. Our mission is to ensure each and every homeowner can build the home they want, with piece of mind knowing they have built a strong, ecological home utilizing green technology.
Read more from Timber Block's National Construction Manager on Timber Block and Sustainability.
Timber Block features:
-an extensive line of plans in Classic, Contemporary and Craftsman design, all of which can be modified to suit the homeowner
-a brand new collection of pre-designed homes: The Evolution Series. These homes derived from Timber Block's best sellers, and were tweaked to allow for optimized spaces, a trend-setting design, intelligent options and more. The homes in Evolution include all styles: Contemporary, Classic and Craftsman
-is a Holmes Approved Builder, Holmes Approved Product and Holmes Approved Home
-the Mike Holmes Inspection Program. This program is integrated with every home we build
-a 15 Year Warranty on finishes
-a system that allows a home to be constructed anywhere in the world
-a panelized wall system that results in a quick assembly
Learn more about us, contact Timber Block today, or visit a Timber Block model home near you.