A few months ago, we posted an article about a brand new Timber Block Tiny Home that was constructed in the beautiful Muskokas in Ontario. The home, which is the focus of the Tiny Haus Lives project, was developed for those who are interested in an "alternative" getaway and allow those interested to get the full experience of Tiny House Living.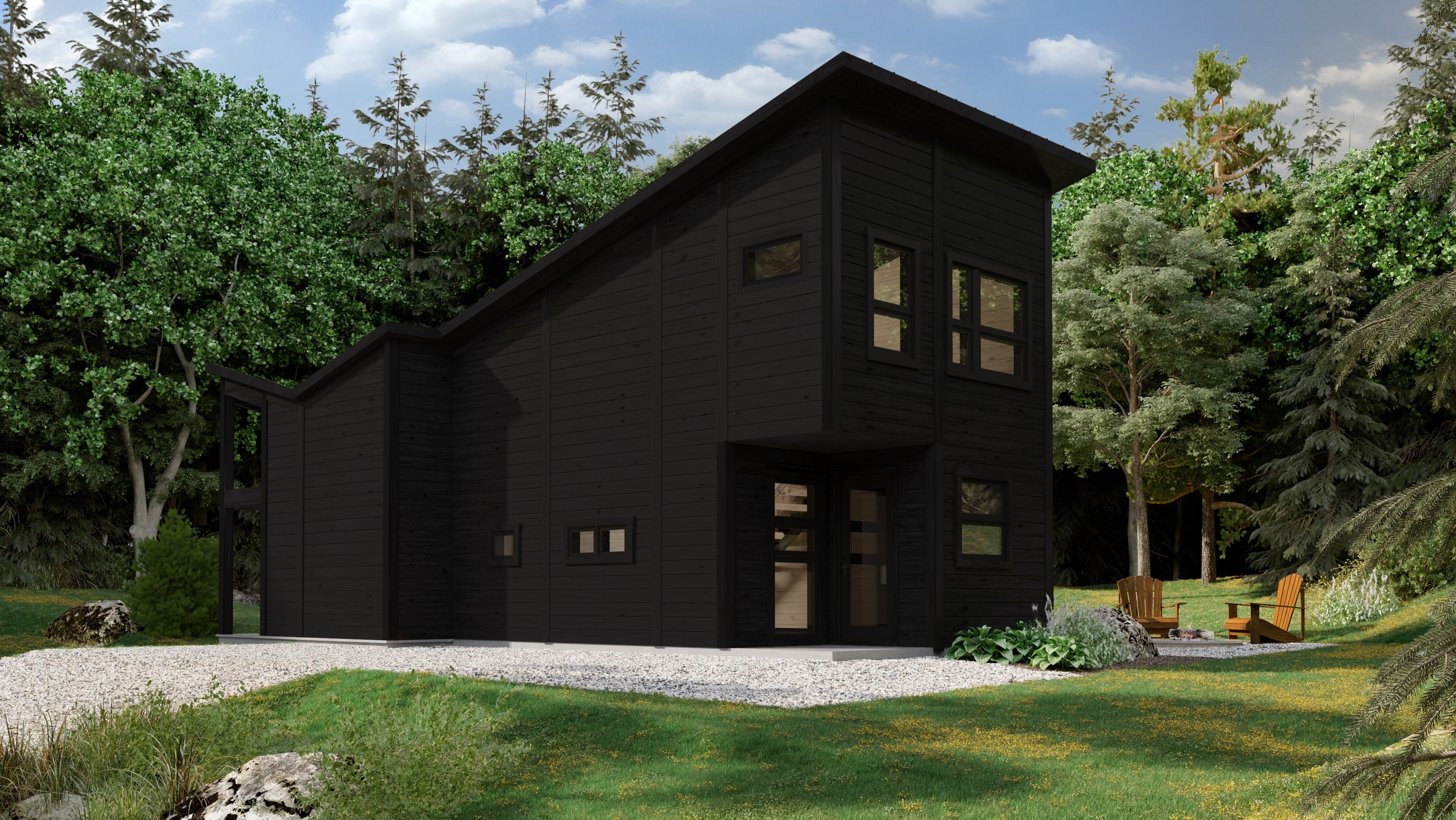 Julian Youd is the co-owner of Tiny Haus Lives. He says the Tiny Haus Lives destination has been appealing to locals and tourists interested in lifestyle. "Our demographics can range from young couples to older couples looking at options to retire/explore. Toronto is a large population with an established interest in Muskoka and hope to target tourists that want to experience Muskoka."
Tiny Haus Lives is truly a unique place to visit, with the luxury Tiny Home, and an authentic Mongolian Yurt on-site. Local products and services are showcased.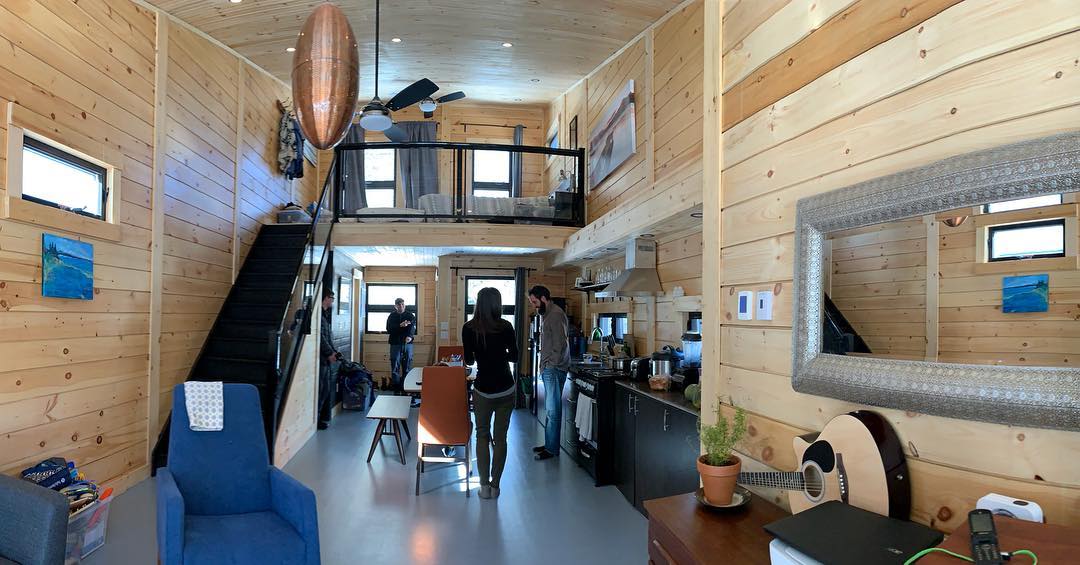 Julian says guests can expect even more during this spring and summer. "A comfortable and unique stay in Muskoka nature. This year we will be expanding our gardens and hope to incorporate sustainable gardening principals. Veggies and salad beds will be constructed for guest to have access to fresh produce."
The 500 square foot Timber Block home features a bathroom with shower, a fully functioning kitchen, comfortable living area and breathtaking forest views from the bedroom loft and deck.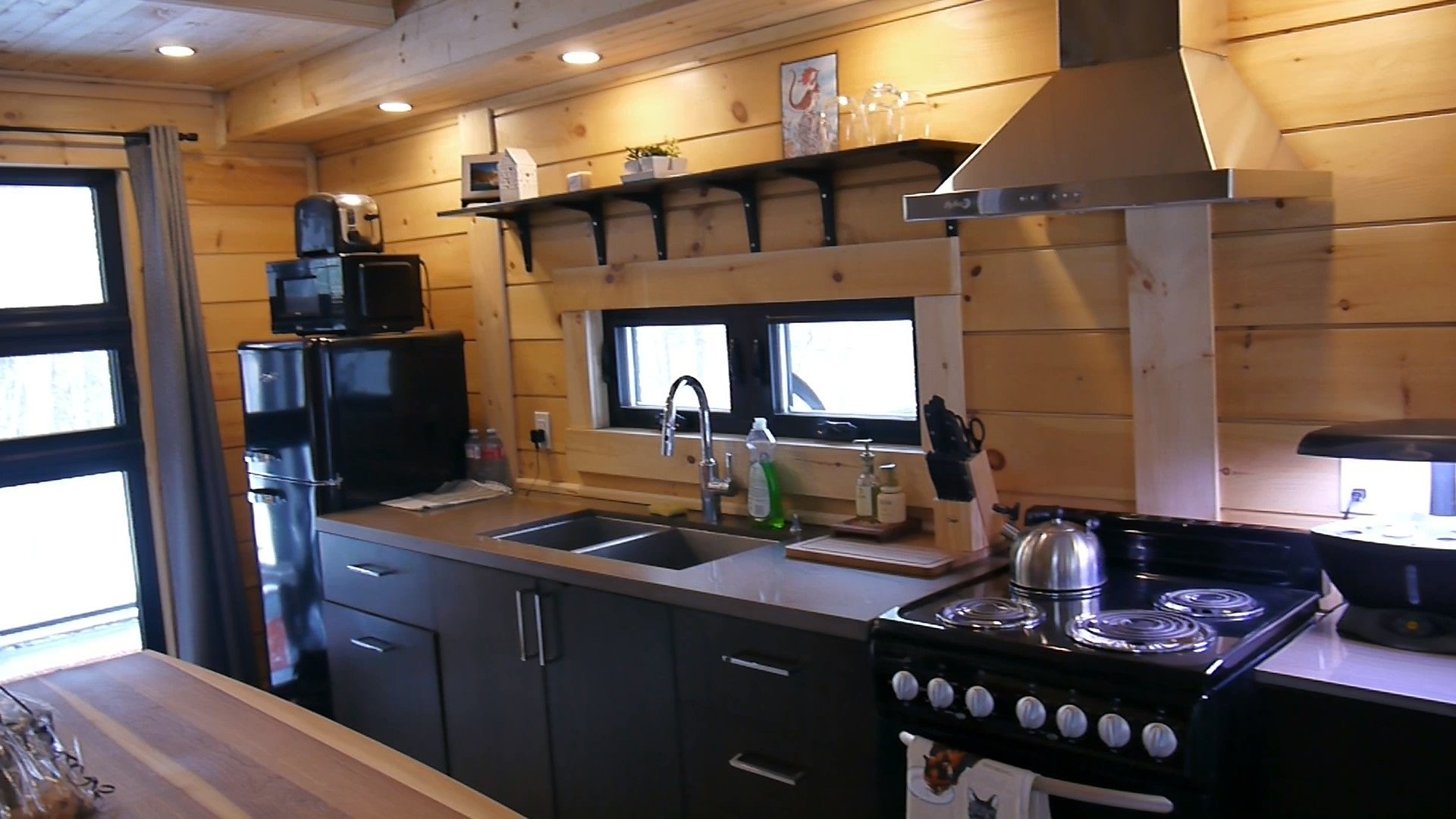 The Tiny Haus has a modern look, and was designed by an award winning architect, who included features such as large south facing windows and efficient radiant in-floor heating to reduce the carbon footprint of the property.
Here's a review from a recent visitor:
"My wife and I were fortunate to be the first ever visitors to Tiny Haus..The house itself is cleverly constructed to feel roomy despite having a small footprint. The interior was extremely warm with heated flooring, and well lit. Decorations were in the typical Muskoka style. We were impressed, especially when we stumbled upon a WWI era book with letters from a soldier away at war- We could only assume this may have been a Tiny Haus relative. The kitchen was well stocked with all the necessary pots, pans, tools, plates and cutlery to make full meals. The vinyl record turntable that doubles as a Bluetooth speaker was a nice touch and helps set an ambiance of a return to a more simple time. The sleeping quarters upstairs similarly felt well appointed, airy, and the bed was very comfortable. The cottage is well situated with proximity to Gravenhurst so that driving into town for an errand was not a huge chore while at the same time being far enough that you truly felt you were in nature. Overall our hosts Julian and Caroline were absolutely fantastic. We would not hesitate to recommend this place to all of our friends."

Tiny Haus Lives is available for weekly rentals year-round,
Click here to read more about the Tiny Haus Lives project.
To learn more about Timber Block, contact us today, or visit a model home near you.