Contemporary Homes continue to gain momentum in the popularity department, and not just with today's young couples and families, but across all generations. The sleek, crisp design of a contemporary home has lost its reputation of slightly "trendy" to modern, timeless, practical and an overall great design choice.
This week, we've chosen The Morgan as Home of the Week, for many reasons. Let's go over what makes our Morgan model stand out from many Contemporary home designs:
The Morgan stays true to the contemporary style with the clean lines and open spaces, but you'll notice the creativity in the plan goes above and beyond, resulting in a downright stunning home. This home has a rear exterior that is just as gorgeous as the front, and that beauty spills into the inside, resulting in nothing less than a dream home.
The entrance is gated, which allows full and immediate access to an office.
An oversized kitchen complete with window seating. This is a perfect addition, as you enjoy casual time, or a more formal, or elegant feeling. It truly can be the best of both worlds.
All bedrooms are upstairs.
2 walk-in closets in the master bedroom, plus grand bath and private balcony.
separate study and office
Total square footage: 2916, Main floor: 1526. Second floor: 1390, Garage: 548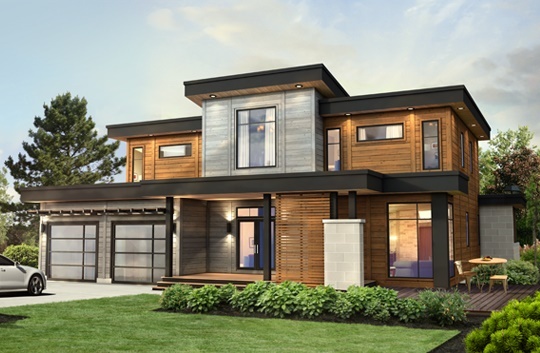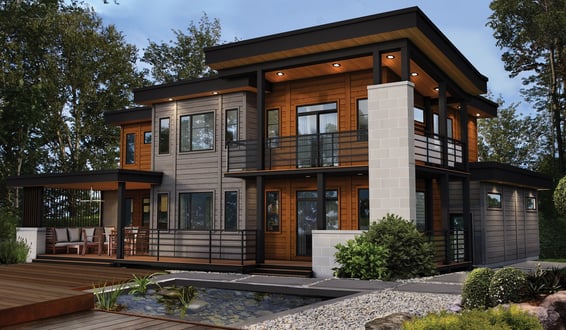 Like any stock plan we have in any of our 4 series, the Morgan can be customized the way you want. Our homeowners work with our expert team of designers to get the floor plan just right.
Get your free download of the Morgan floor plan HERE.
Additional FAQ:
Can the Morgan be delivered anywhere?
Yes. Our process of flat stacking makes it easy for us to ship anywhere.
Is the Morgan finished the same as any other Timber Block home?
Yes. Your Timber Block project manager, yourselves and your builder will work together
How much does the Morgan cost?
This is the number one question we receive. It's important to note: It's always best to talk directly to a Timber Block Home Consultant. They need a bit of information from you before giving you a ballpark number. For example, we need to know if you are going to modify, where you're building, what you're building on, profile and finishing choices, roofing and upgraded windows, etc.
Does the Morgan have all the benefits of building a Timber Block home?
Absolutely. R-30 wall insulation is standard in every home we build. An R-36 upgrade is available, 15 Year Finish Warranty is possible. Your home will be constructed faster than most, and you'll have all the benefits of Timber Block's award-winning, innovative, green technology.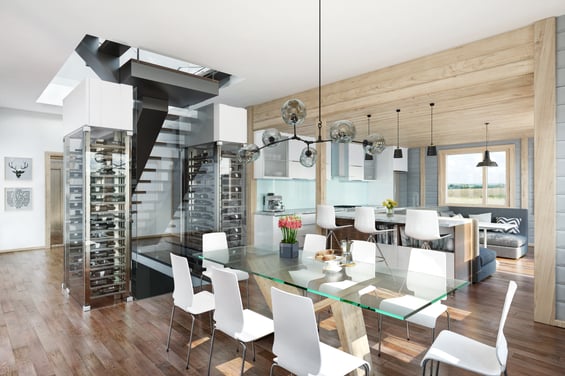 To find out more about the Morgan, or any other Timber Block home, contact us below.