March was jam packed for the Timber Block Ontario team, as they spent more than half the month attending Ontario's biggest home shows of the year. We wanted to pick the brains of our top experts and find out what visitors asked about the most.
Jason Kerwin is a Home Consultant with Timber Block Ontario, based out of our Innisfil Sales Center. He spent several days talking with thousands of visitors at both the National Home Show and Cottage Life Show. He said the most asked question was, "What is the Cost to Build a Timber Block home per square foot?
Here's Jason's answer: "We do not charge by the SF. We look at every project individually. There are many different things that affect a price, from the complexity of the floor plan, to the level of interior finishes, ceiling heights, garage or no garage, location of the build, etc. In fact, we offer suggestions to try to get the most cost effective solution that meets all of your needs. If you'd like to find out more on how to get the best price/SF, contact us today and we'll put you in touch with one of our Home Consultants."
Another popular inquiry: "What makes Timber Block different than everyone else?" Here's what Jason had to say: "Timber Block has a patented technology for the exterior wall construction that differs from all of our competitors. Although others may be able to achieve a similar exterior look, no other company can offer it with an R30 insulated wall panel, that installs in the least amount of time, with arguably the highest quality in the industry. If you're looking to protect your investment for the long term, then you should be considering a well built home that is energy efficient to keep your operating costs to a minimum."
When Timber Block attends any show - big or small - we guarantee an experience that leaves any visitor filled with knowledge and a good sense of what we're all about. We also offer plenty of take-home literature future homeowners can pour over at their convenience. Most people walk away with plenty of floor plans to give them a good idea of where to start. We asked Jason which were the 3 most requested floor plans during this spring's home shows. Here they are...enjoy!
#1 DENVER (Classic Series)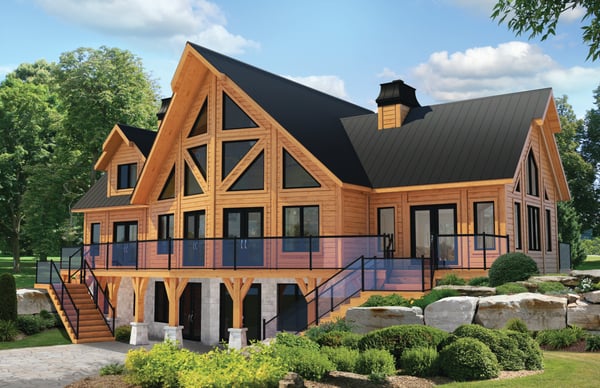 #2 DENALI (Craftsman Series)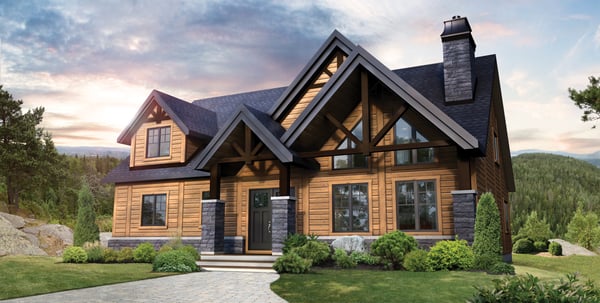 #3 NORTHCLIFF (Classic Series)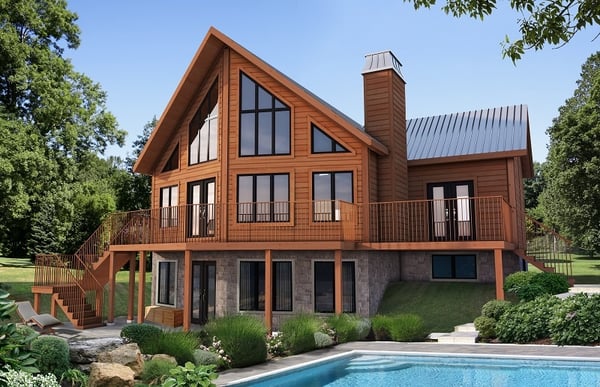 To speak to a Timber Block Home Consultant in your area, you can contact Timber Block anytime, or visit a model home near you. Want to know more about future shows, our road show, wall raisings or any other events we plan on attending? Be sure to like and follow Timber Block on Facebook, or see Timber Block on Instagram.