Craftsman Style, Contemporary....Vintage and Classic. These are the 4 different Timber Block Collections. Today, we're taking a deeper look into what differentiates the collections, which designs came first and how they came about. Please keep in mind Timber Block can customize any of the homes in the series, plus we build full custom as well. For a peek into our completed custom homes, keep on reading...
Classic Series
When Timber Block launched several years ago, the Classic Series was our first collection of homes. We wanted to use our patented - now award-winning - technology to build a home that looked as beautiful as a traditional log cabin home, but had all the benefits of a sytem built home, specifically, our processes and procedures that result in a home that's of higher quality, is extremely energy efficient, is green, is built faster, and would eliminate all the problems a typical log home has: checking and settling. We achieved this immediately, and soon enough, 40% of all log homes in province of Quebec, Timber Block's parent home, were Timber Block homes. Today, many of our lovers of the classic series still choose to build exact or similiar to our originals, with the St. Bernard, Dakota and Denver still being the top choices. We've always been proud of our efforts to ensure we are ahead of the "times" in design and technology, therefore this is why you will see several more additions to our classic collection, many of our most recent models having a modern flare. We invite you to view all of our floor plans in the Classic Series.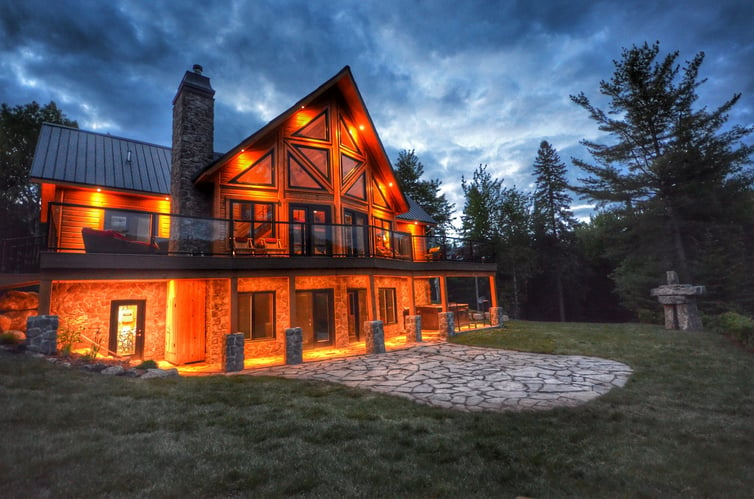 Contemporary Collection
While the Classic, A-frame style cottages were many of our first homes built, it quickly became apparent to homeowners everywhere that there was a manufacturer that could design and construct a home that was built with the beauty and warmth of wood, but with a contemporary design. Typically, these homes have a flat room, plenty of windows, sharp, clear lines, and open spaces. It wasn't long before Timber Block's Contemporary Home Series became just as sought after as the Classic look. Like all of our series, we are always working on new designs, and have recently added to this series, even adding a Tiny House design. Feel free to download our Contemporary floor plans at your convenience.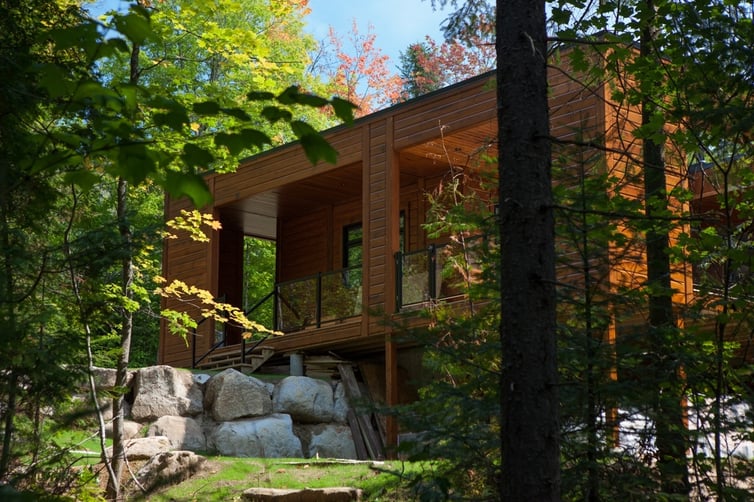 Vintage Homes
For some, when you say "Vintage", you think of something old and classic. When it comes to homes, you can construct a Vintage Style home, that is brand new, modern, classy and stylish for - well basically, ever. The Vintage design is timeless, airy, beautiful, always with just as charm on the exterior as the interior. Our Alexandria is our most popular model in this series. You can view this plan, along with the rest of the series in our Vintage Home Collection section on our website.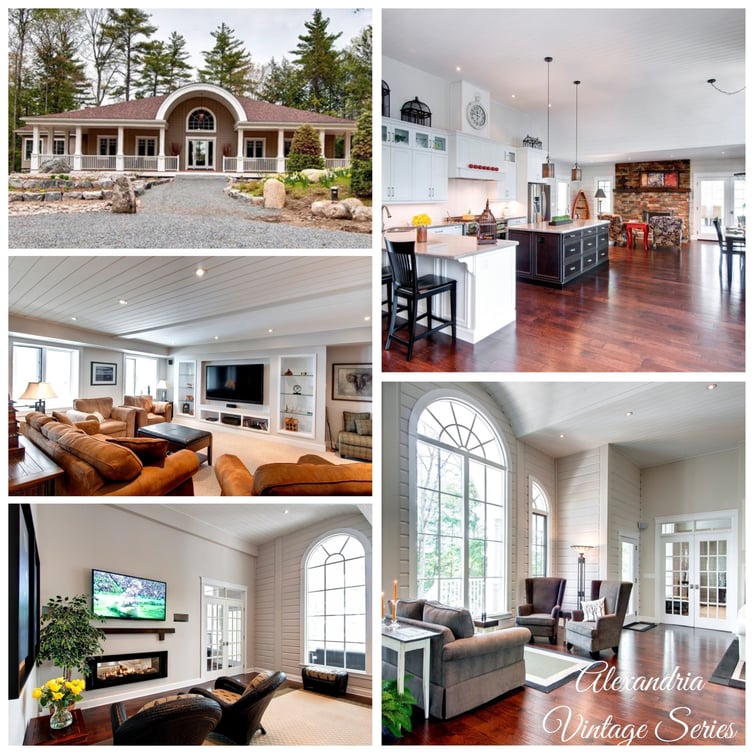 Craftsman Style Series
This is our newest line of homes, and since we launched this brand new collection, it quickly climbed to the top of some of our homeowners most loved and desired designs. Our experienced and extremely talented design team wasted no time in creating some of the most gorgeous Craftsman style homes to date, staying true to all aspects of what makes a Craftsman home, a Craftsman home, including fine architecture, many times an elegance of rustic nature, and an overall bold, warm feel. We invite you to view our Craftsman gallery.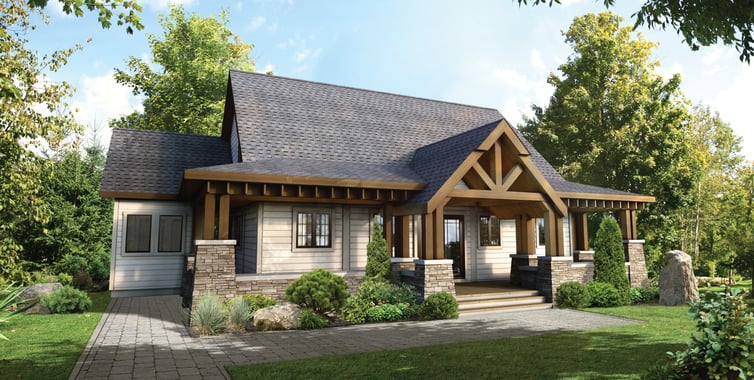 And then there's custom....
We're proud to have several designs in 4 different series. For some, it's a starting point. Some homeowners love a certain model, but want to change the floor plan, that's easy for us to do. In fact, over 3 quarters of our homeowners have modified their plan in some way, or have built full custom as well.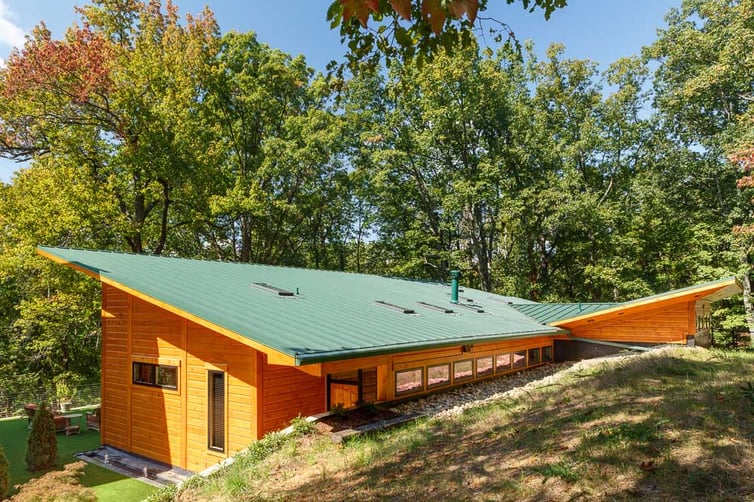 To get a quote from a Timber Block Home Consultant, make a one on one appointment, in person or over the phone, or to visit a model home, contact us anytime at 866-929-5647 or email infonc@timberblock.com.