Whether you're building a classic vacation style cottage or an extravagant luxury forever home, having the ability to create a custom floor plan that's right for you is the absolute most crucial part of the home design process.
While Timber Block is known to have some of the most beautiful model homes - of all styles and sizes, many turn to Timber Block to design and construct their full custom home as well.
Here are 3 custom homes that are completely original and unique to their owners.
1. Custom Contemporary - Lakefront
This home is 100% custom. Constructed on a perfect piece of lakefront land, this home manages to include all the features of a contemporary design and a complete one-of-a-kind.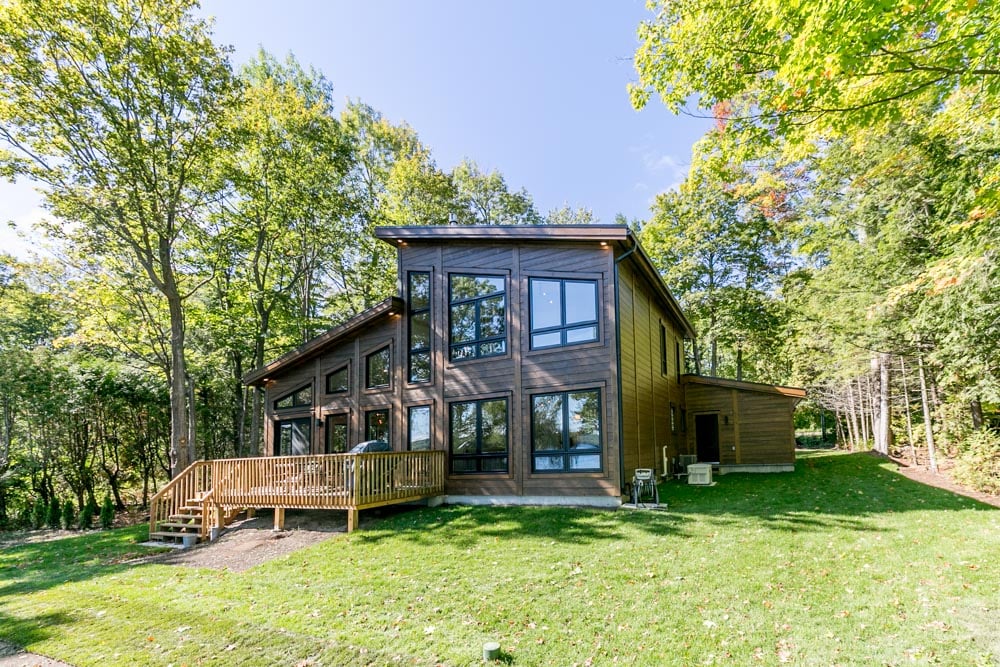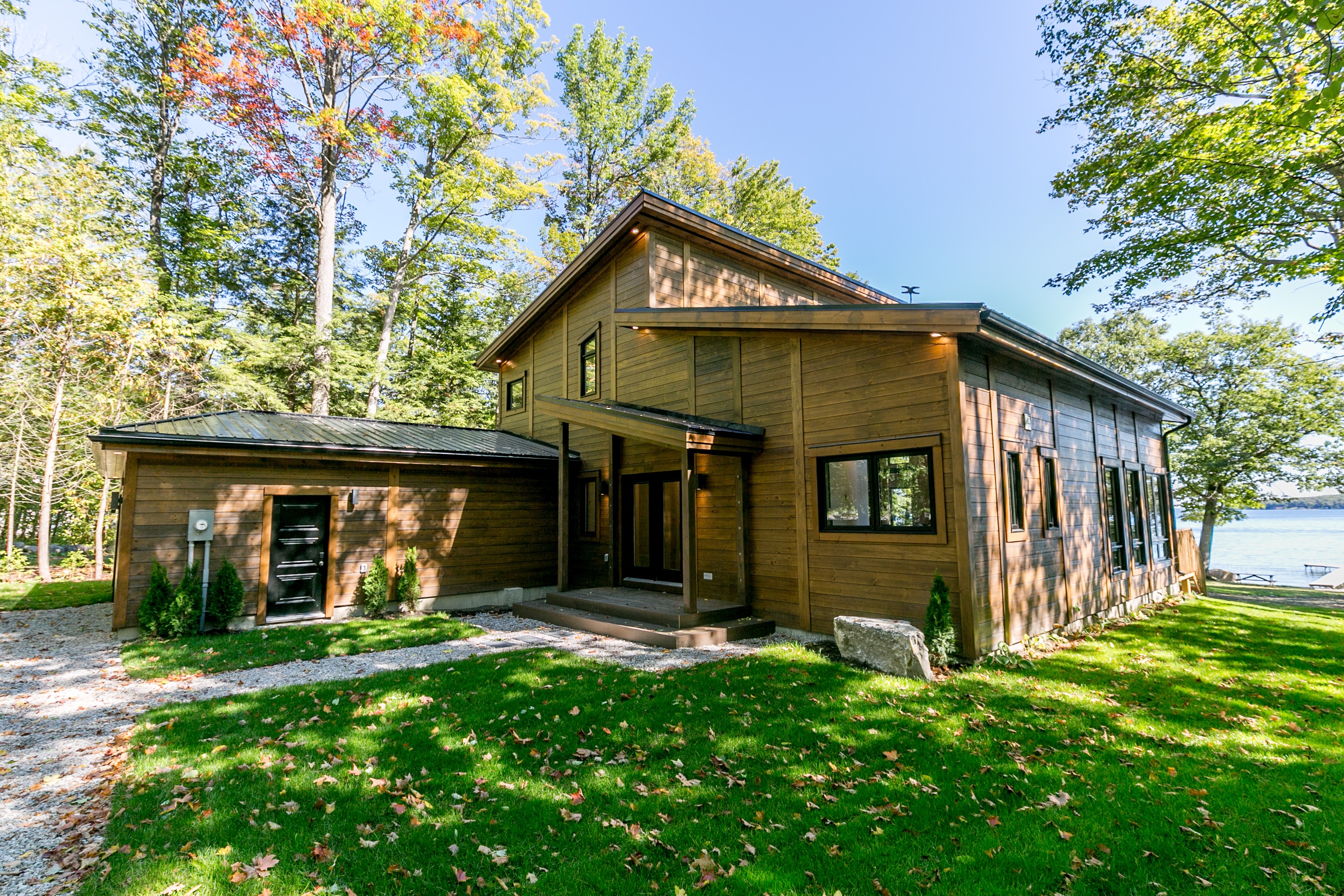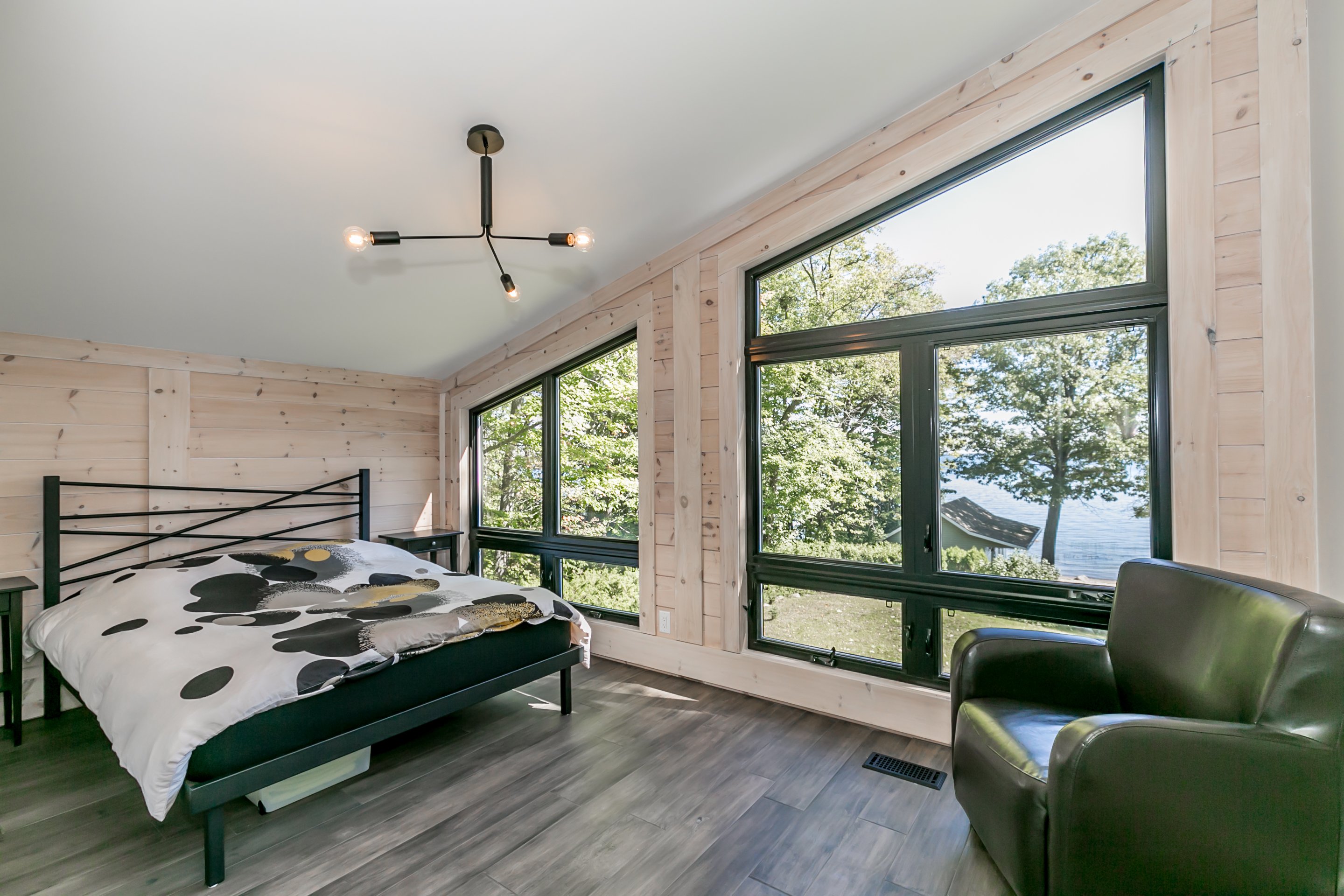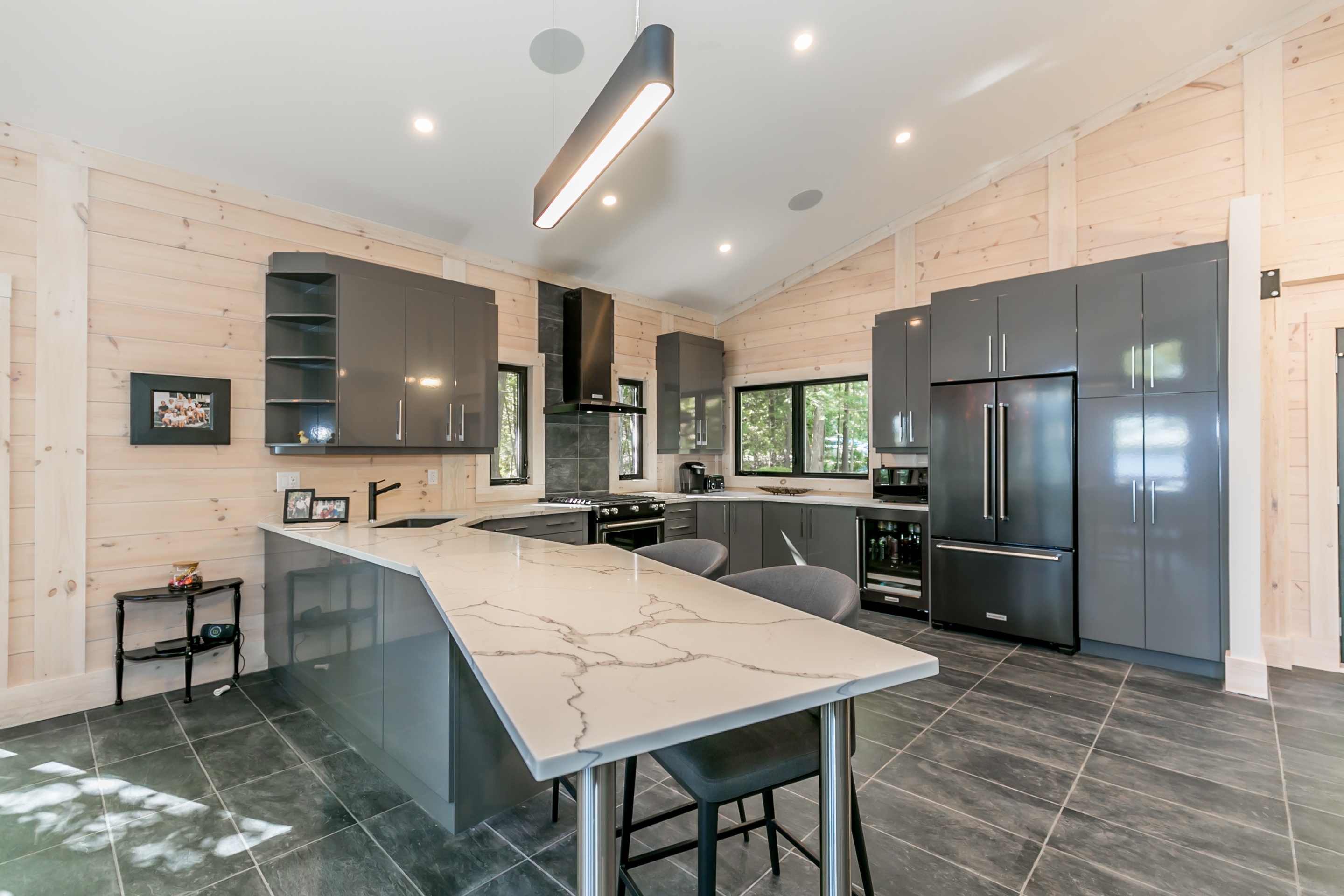 2. Modern, Contemporary and Classic - A South Carolina Charmer
This is another custom design that was created by the homeowner and our expert design team. Constructed in beautiful South Carolina, you'll be quick to find this home is a wonderful mix of classic AND modern with plenty of contemporary characteristics (note the slanted roof, for example.)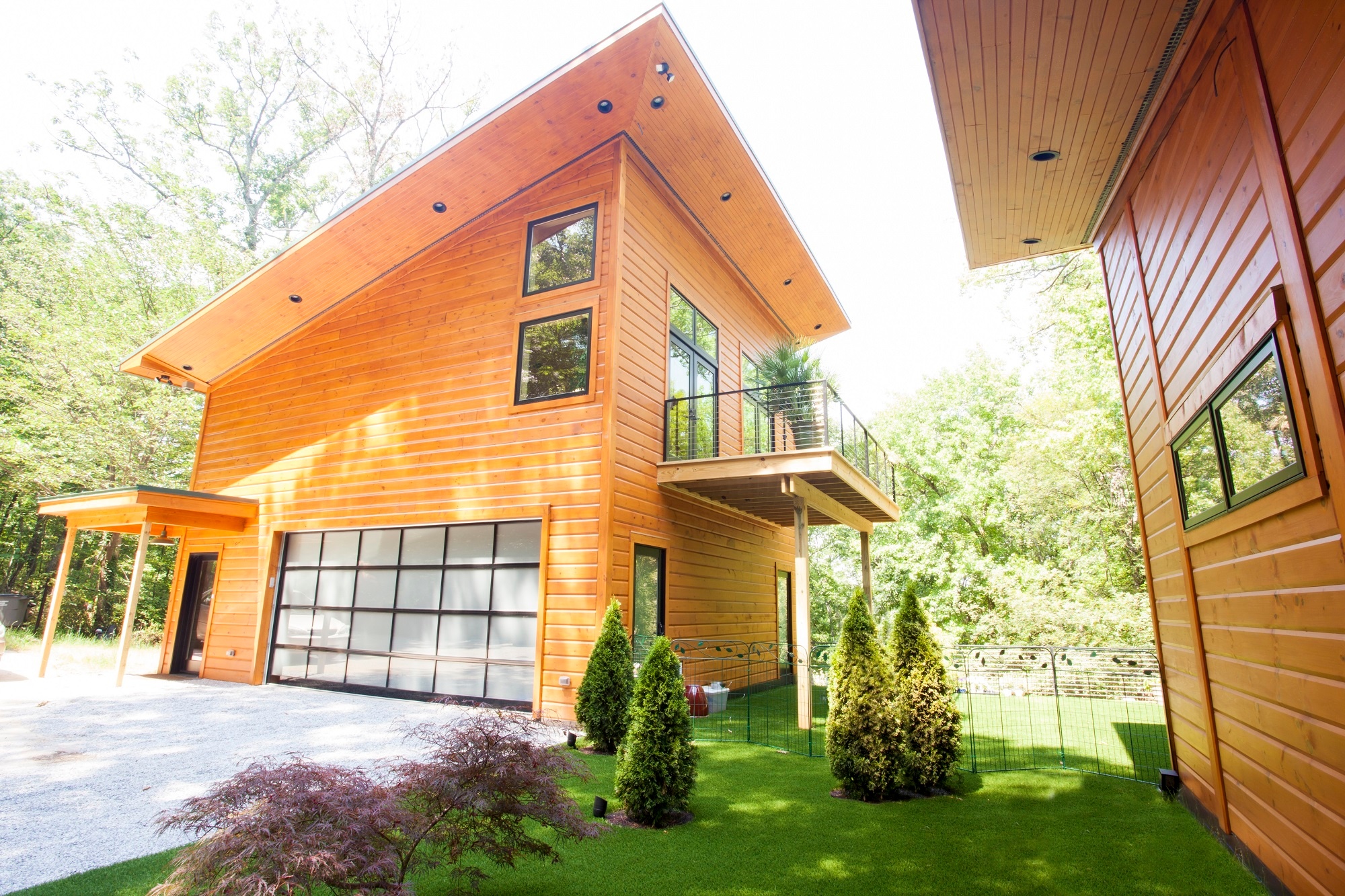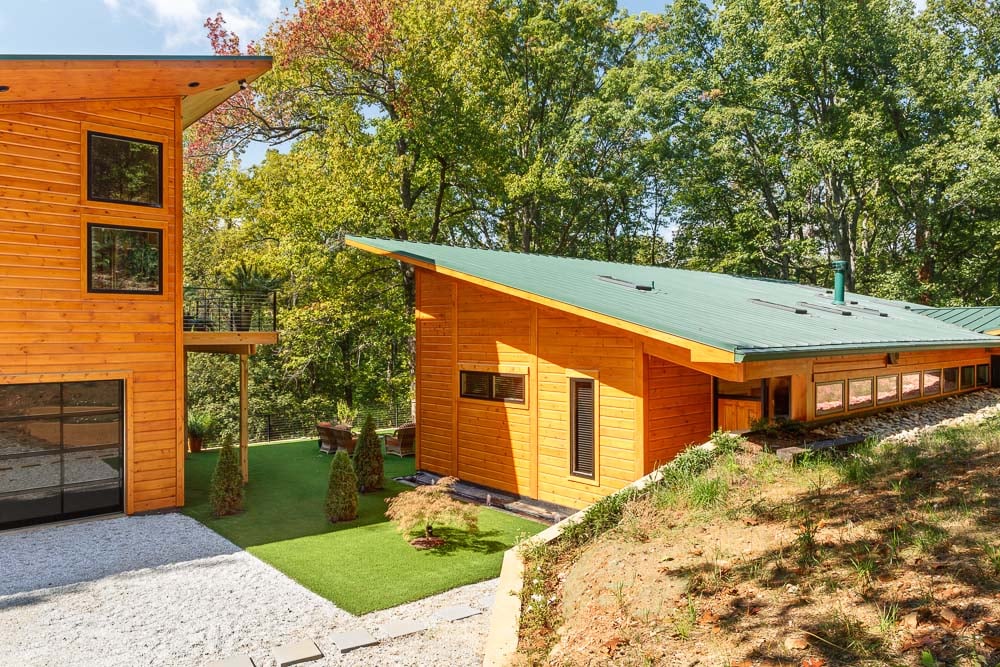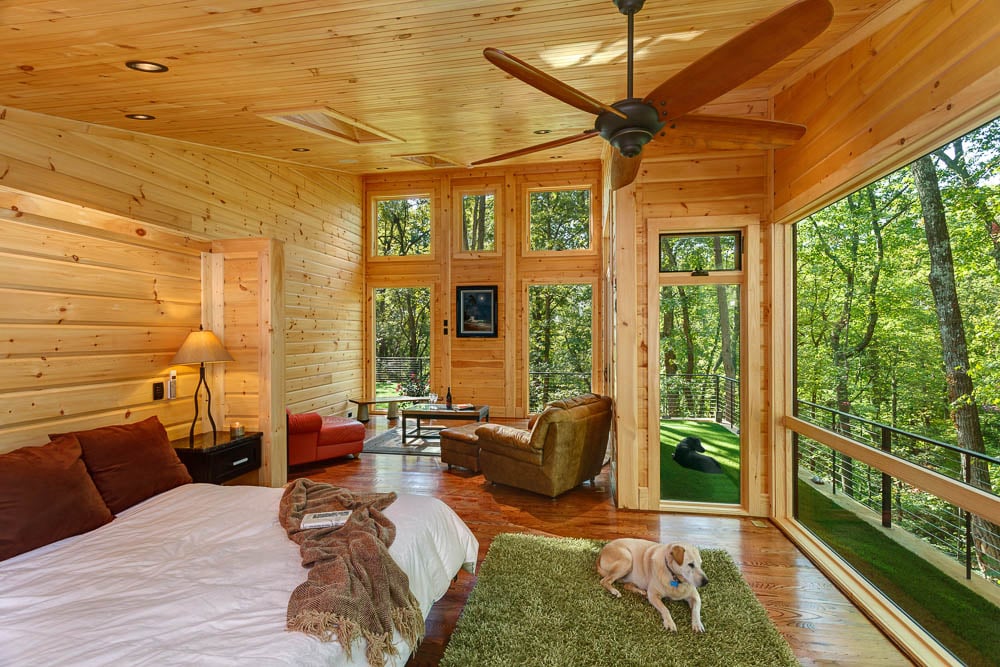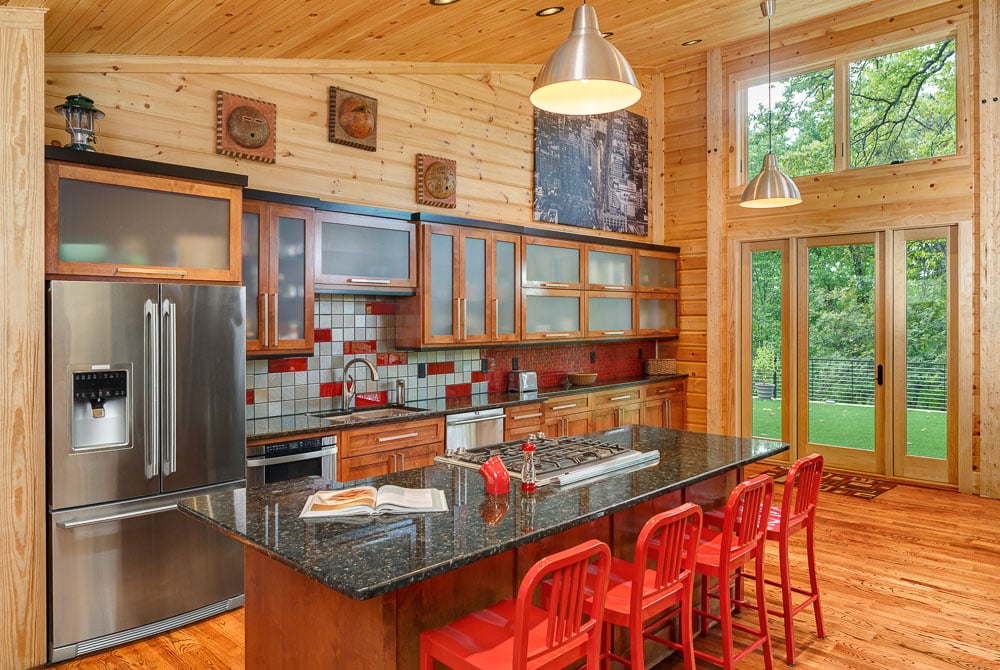 3. Started with a Monterey, ended with a Custom!
This is the perfect example of how a model can be just the right inspiration you need. The homeowners loved our Monterey model, but also had a list of requirements to end up with the home they always dreamed of. Note: the Monterey is one of Timber Block's best sellers in the Contemporary Series, and was the #1 most loved contemporary home in 2019. Not only that, but the Monterey continues to be just as popular so far this year. The model is shown below, along with its original floor plan.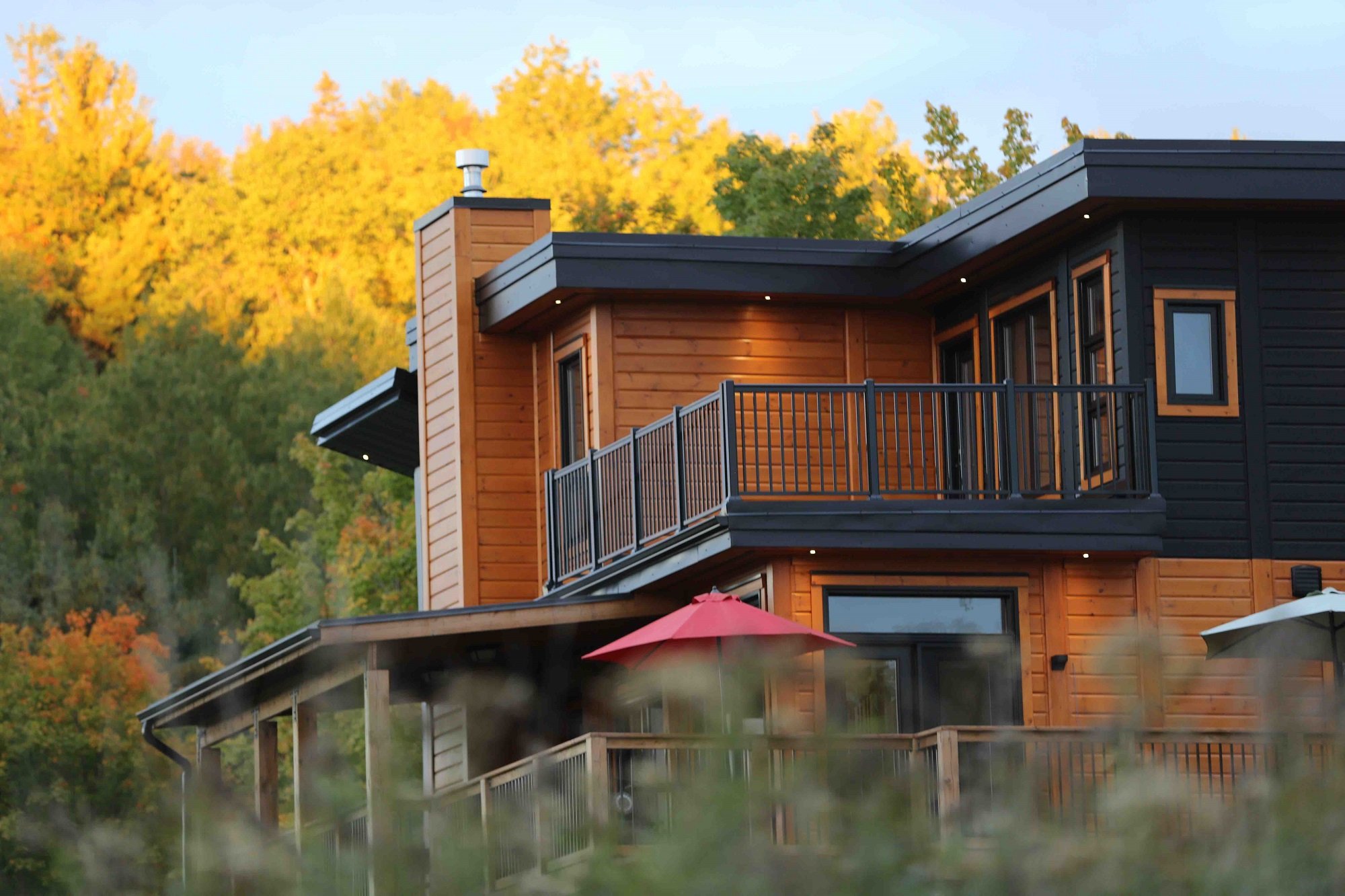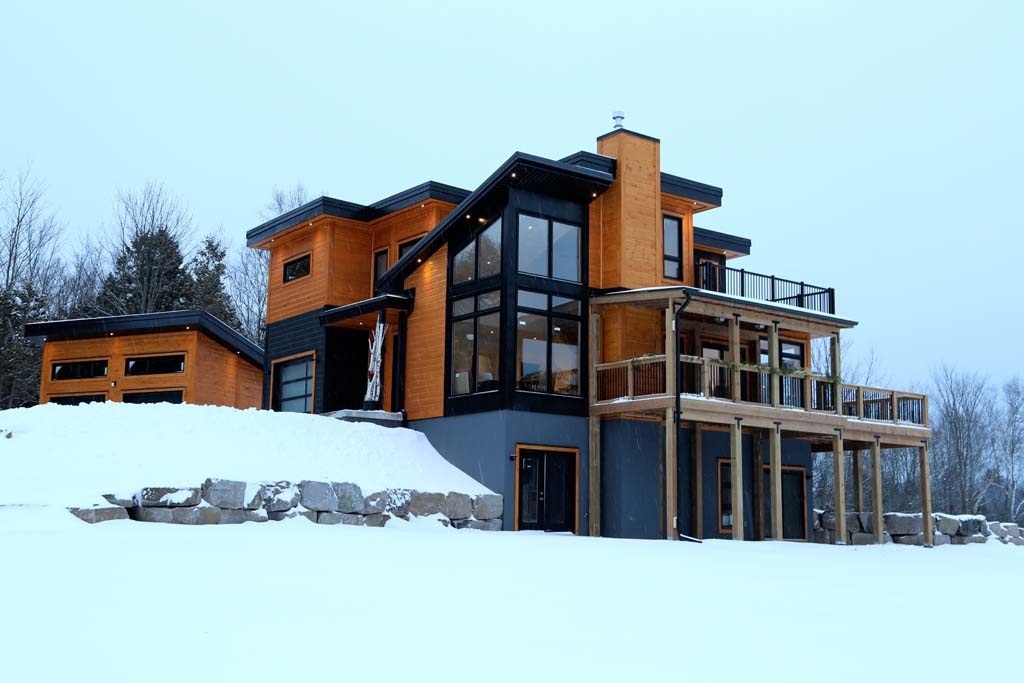 The original Monterey from Timber Block's Contemporary collection: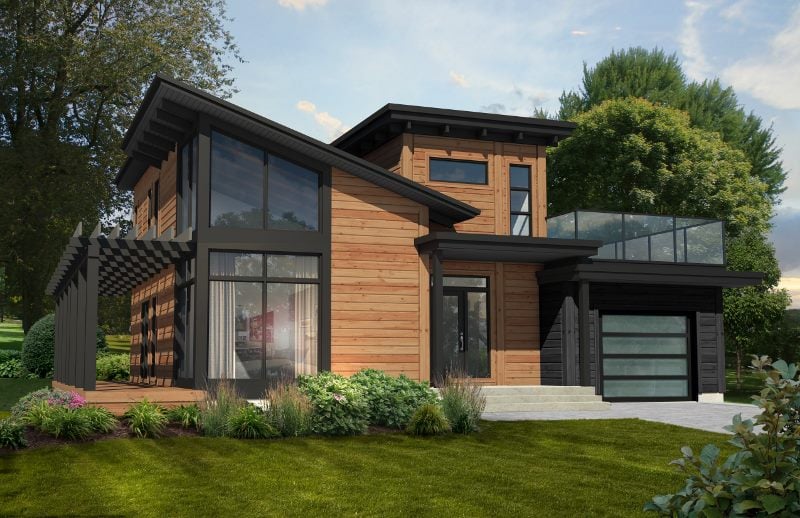 And the Monterey floor plan: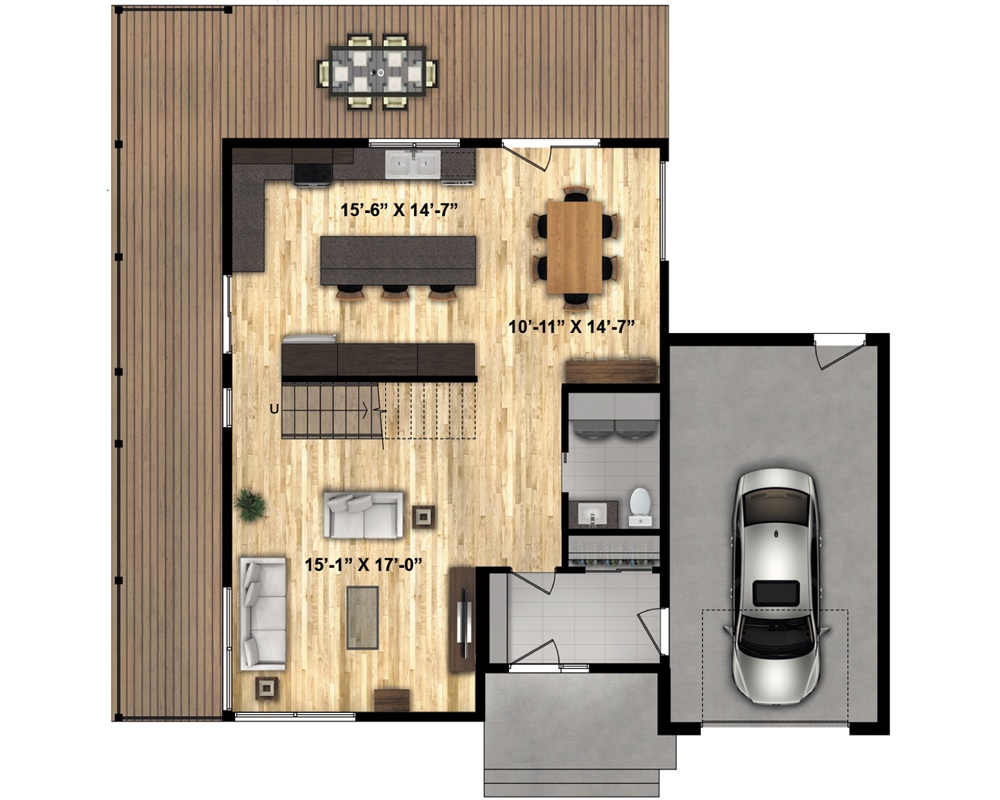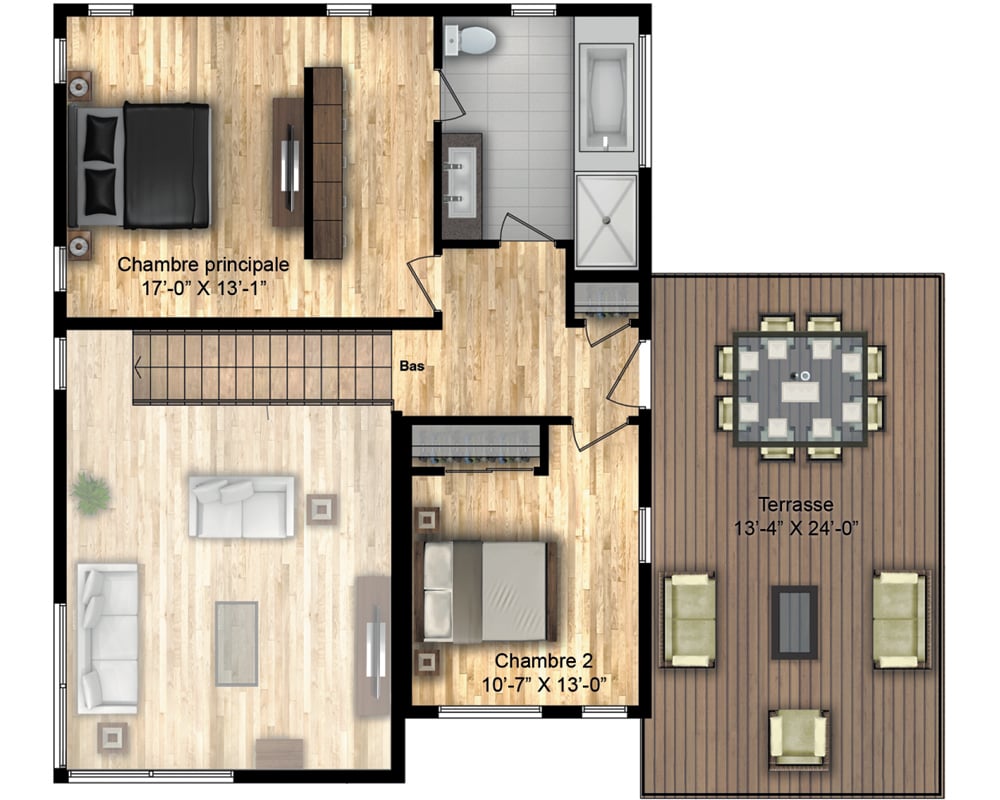 You can walk through a constructed Monterey model at our Sales Center in Granby, Quebec. See below for directions and more information.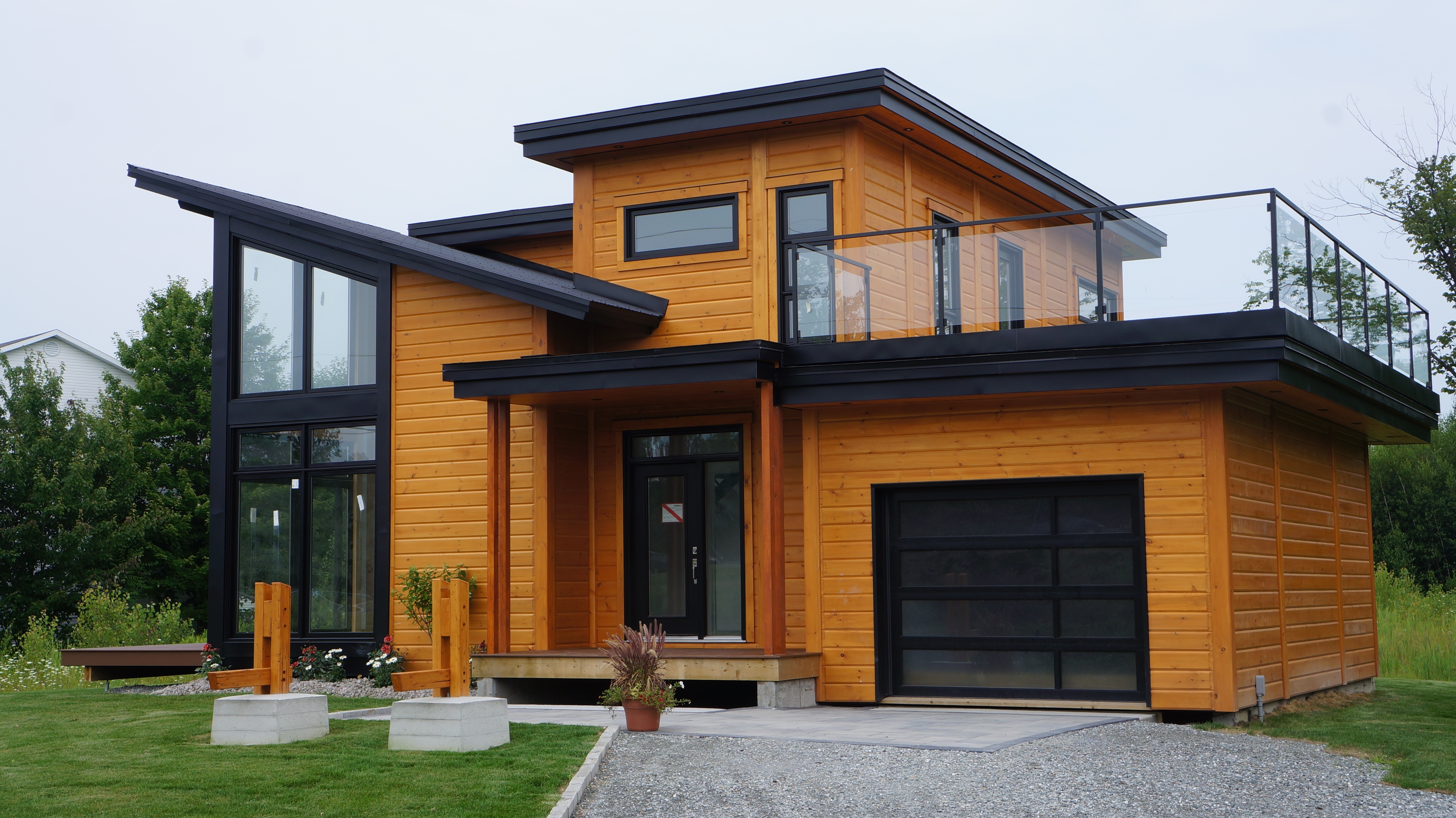 Click here to visit Timber Block in Granby, Quebec.
About Timber Block
Timber Block is backed by a history of over 40 years, and is proud to have some of the industry's top experts on staff, including a highly experienced design team, project managers, home consultants, support, partners and more. Timber Block is committed to sustainability and green building, and is proud to be "Holmes Approved".
Learn more about Timber Block's panelized home building system. Contact us today or visit a Timber Block model home near you.