Sitting in the unbelievably beautiful North Carolina mountains, is one of our most favorite Dakotas.
Homeowners Bruce and Tonya loved Timber Block's Dakota model....with ample space, an open concept, a beautiful cathedral ceiling and a wall of windows to enjoy the view, this was the perfect model. Bruce and Tonya made a few modifications to make sure they got exactly what they wanted in their dream home.
Here's a look at the outside of the couple's dream home.
*Note: the photo below was taken just after the completion of the exterior, a few years ago.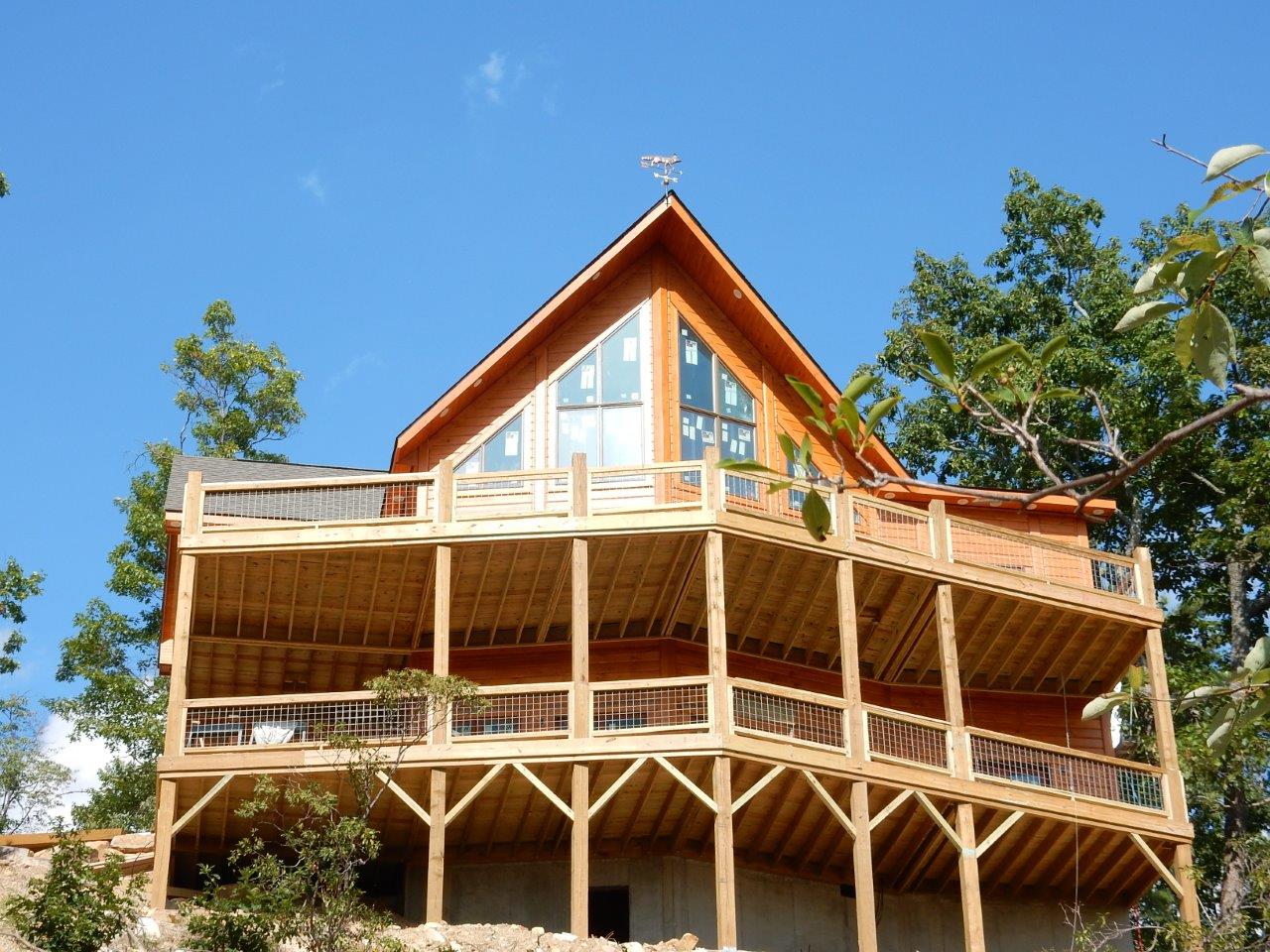 The following photos give you a good look at their gorgeous outside areas, plus the view!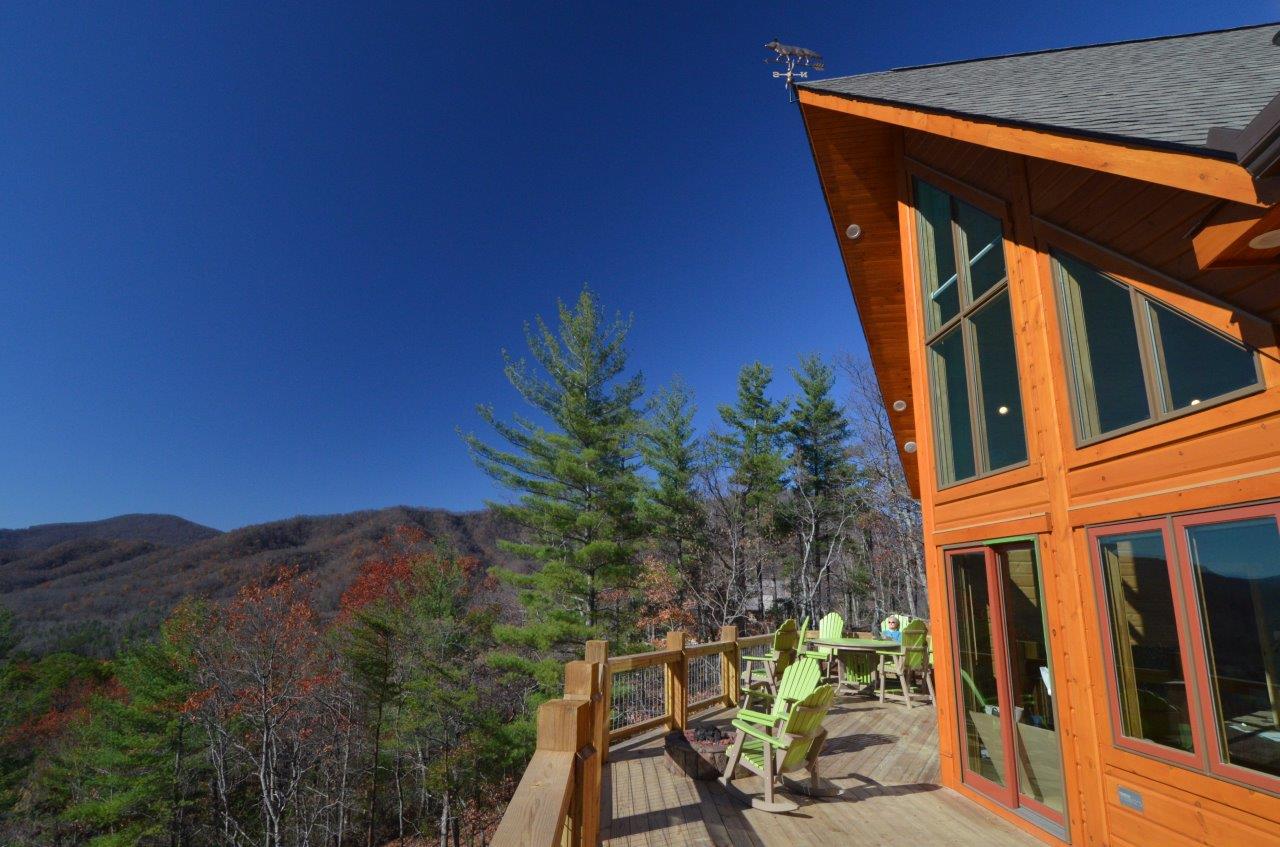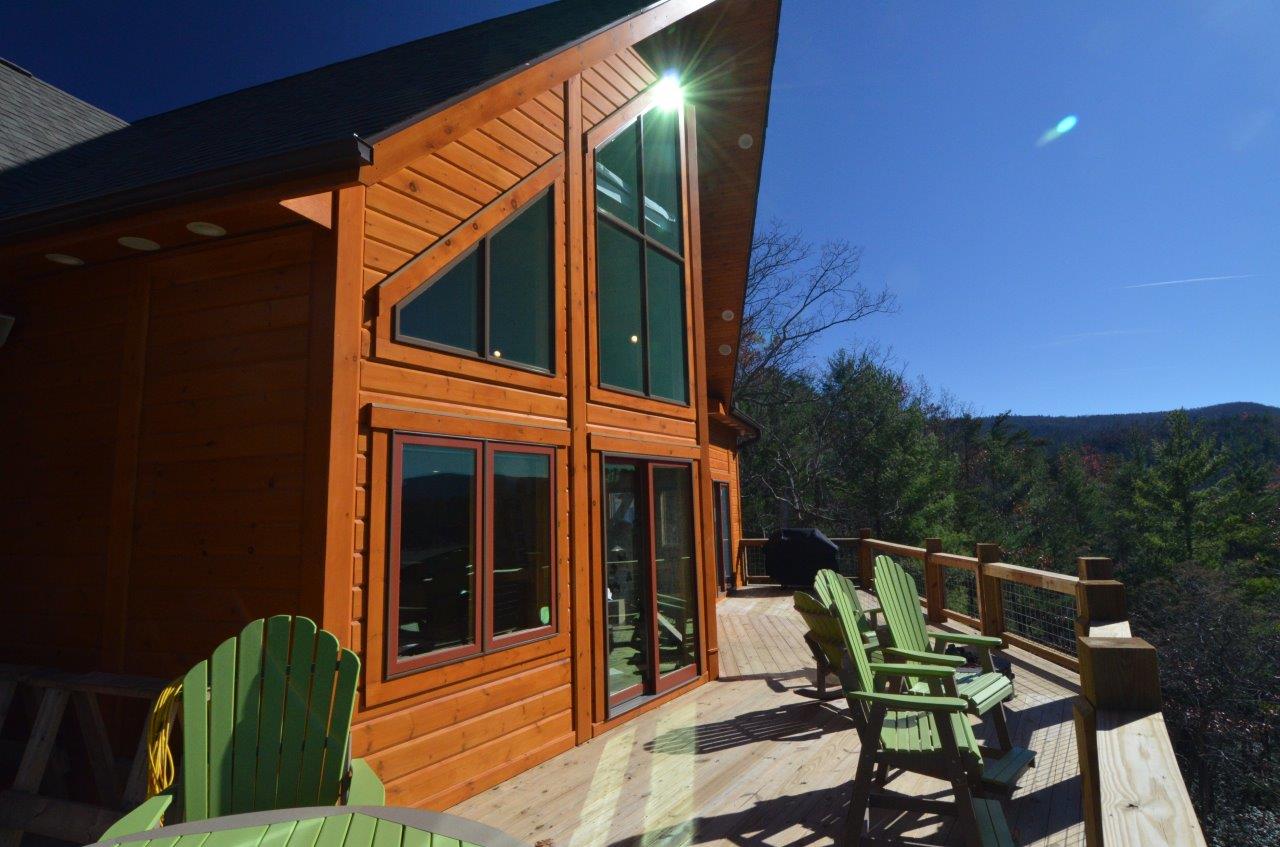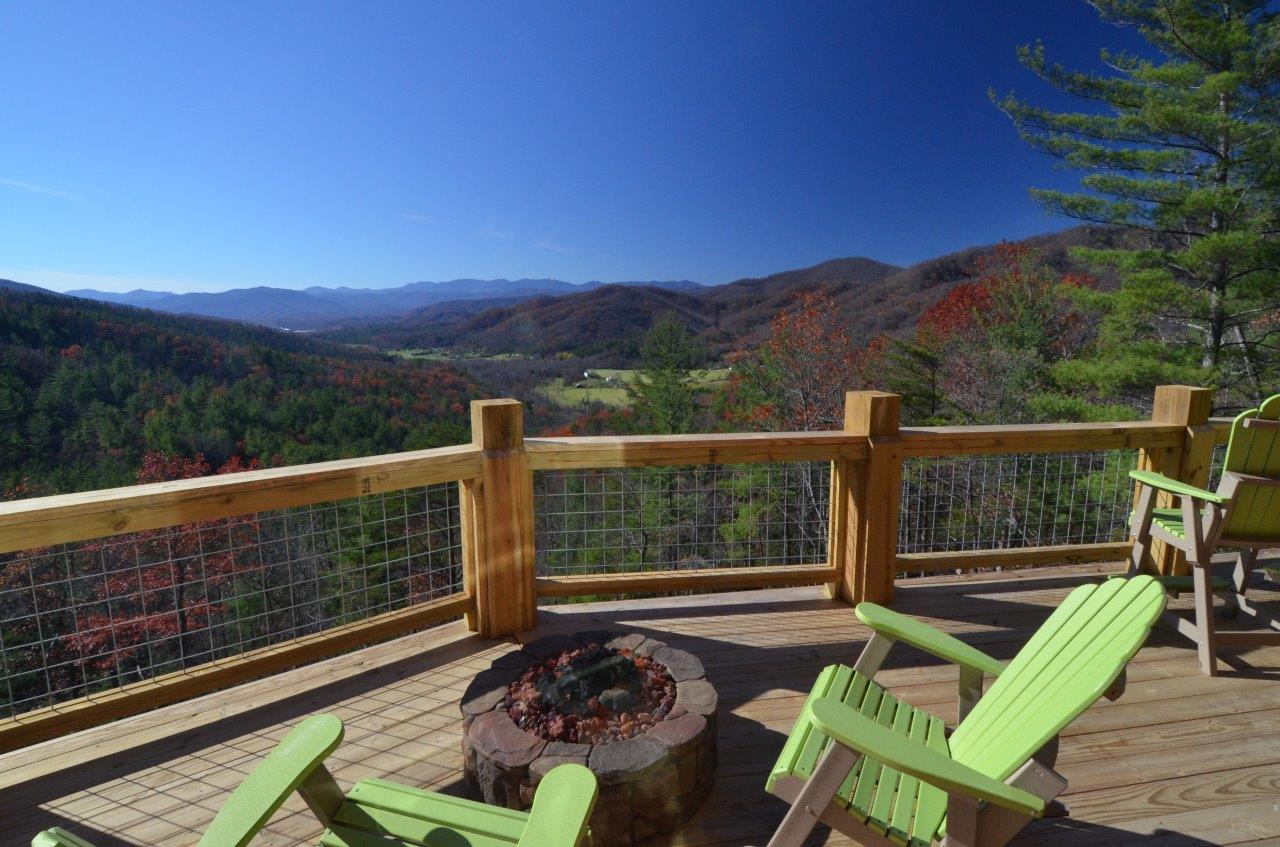 Let's head inside:
A cozy living area, perfect to enjoy the sensation view of the mountains!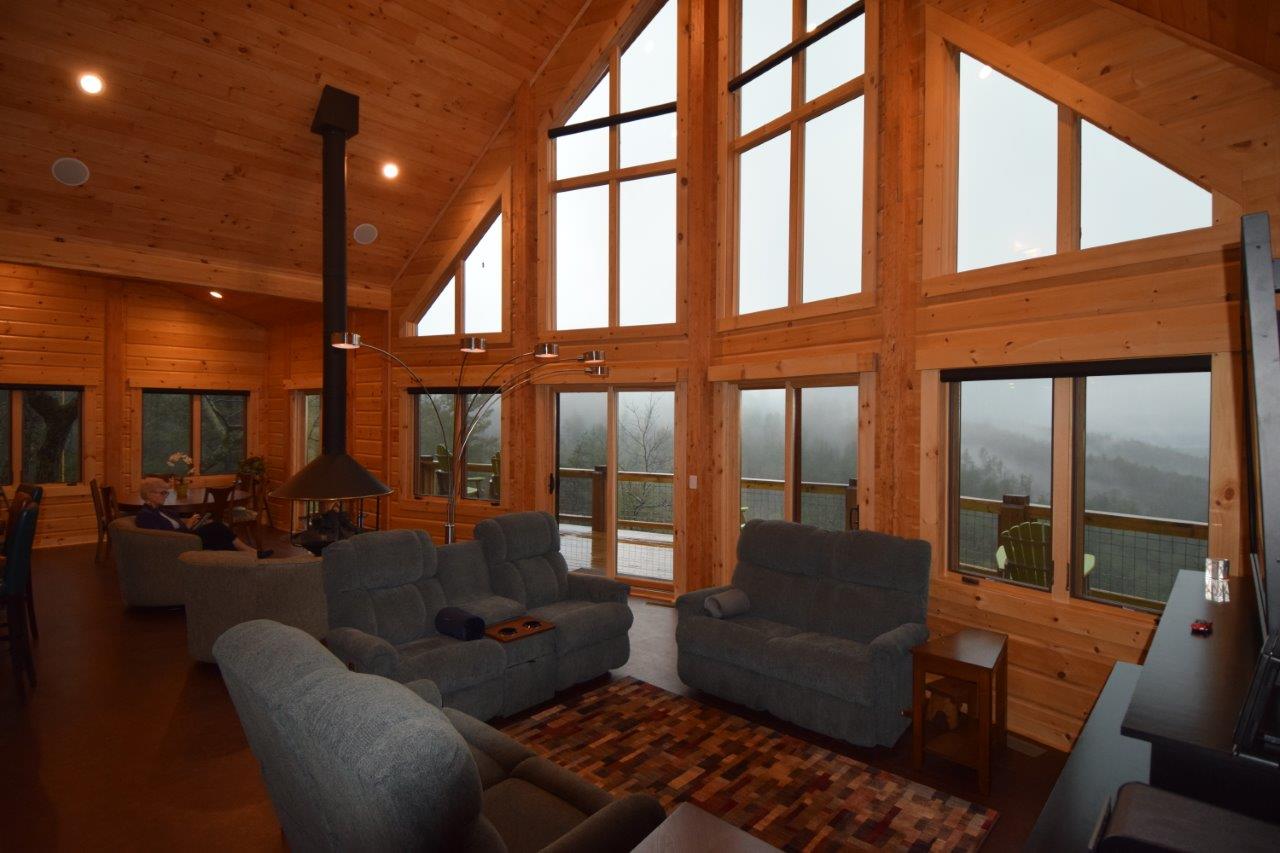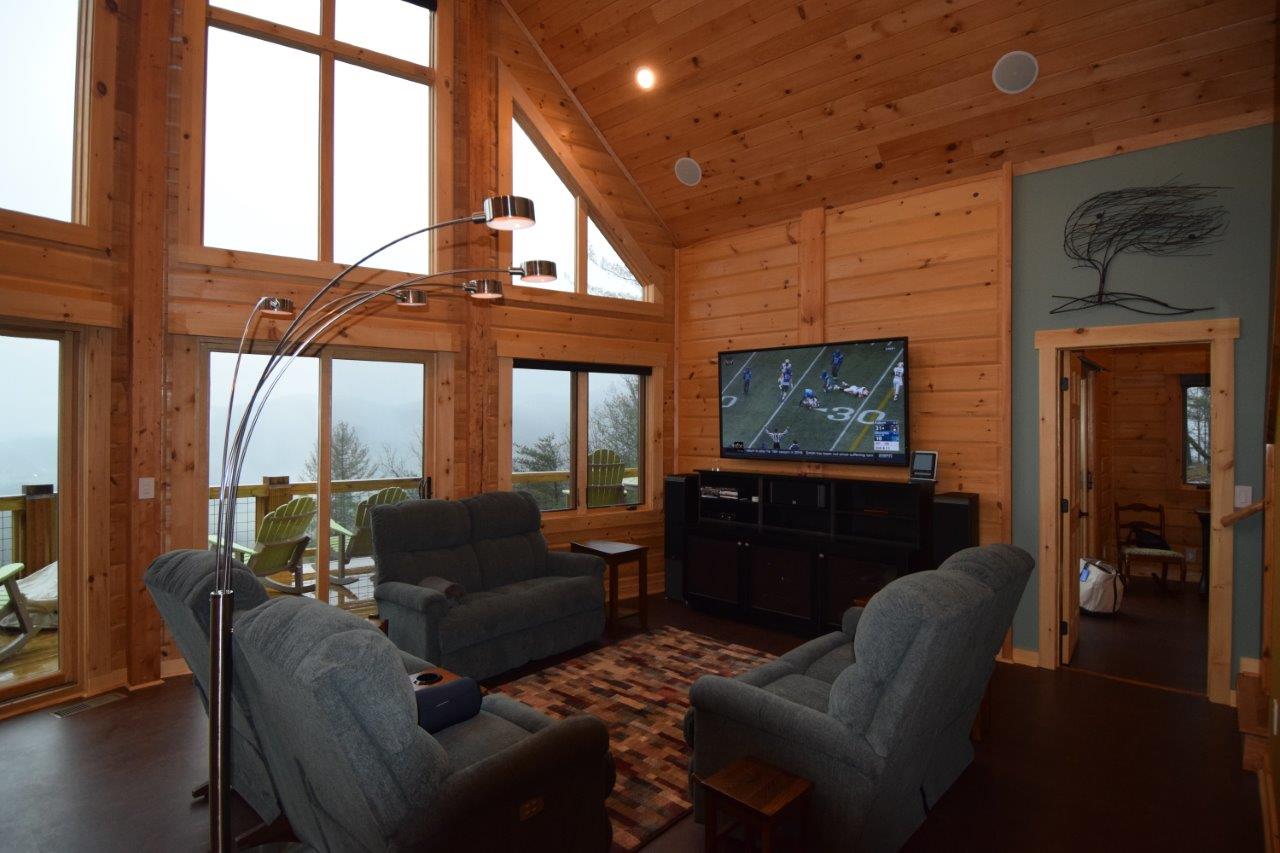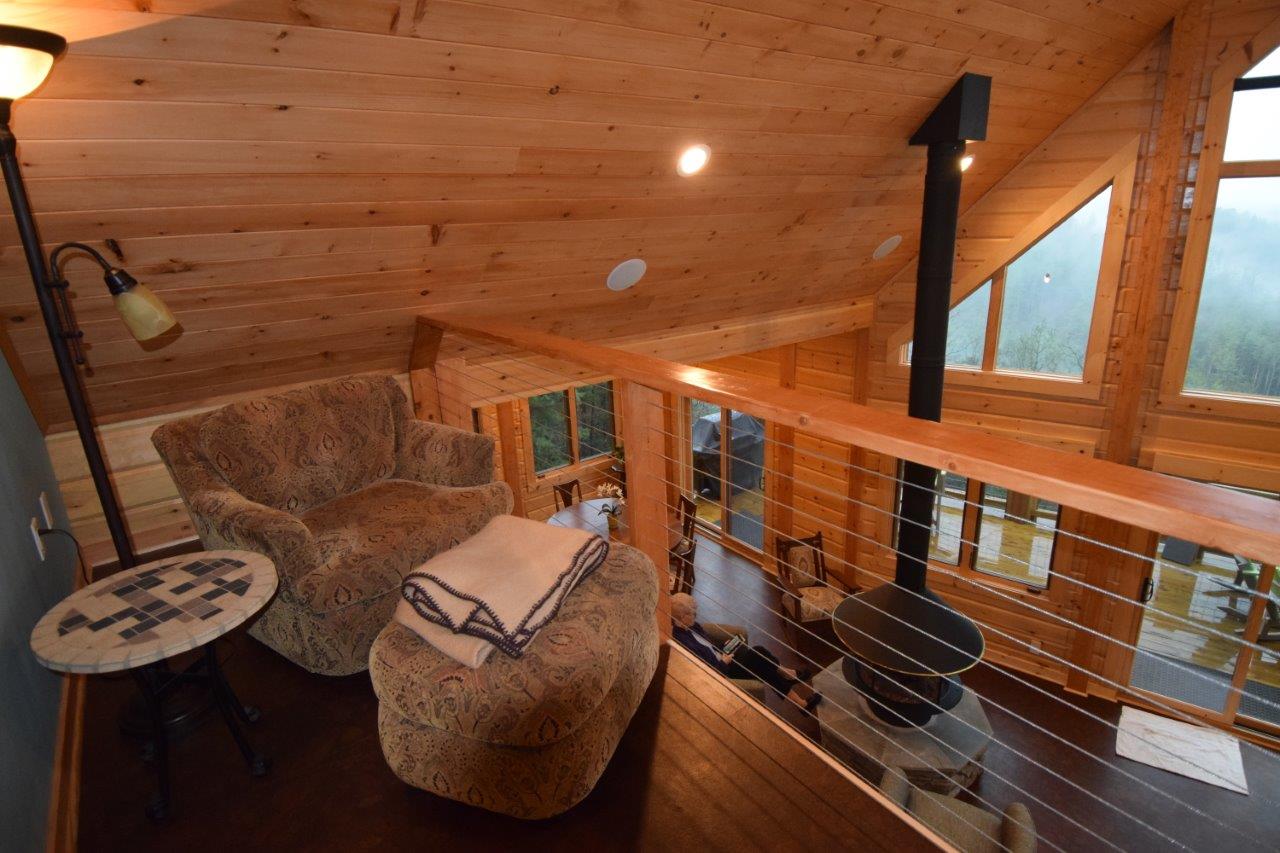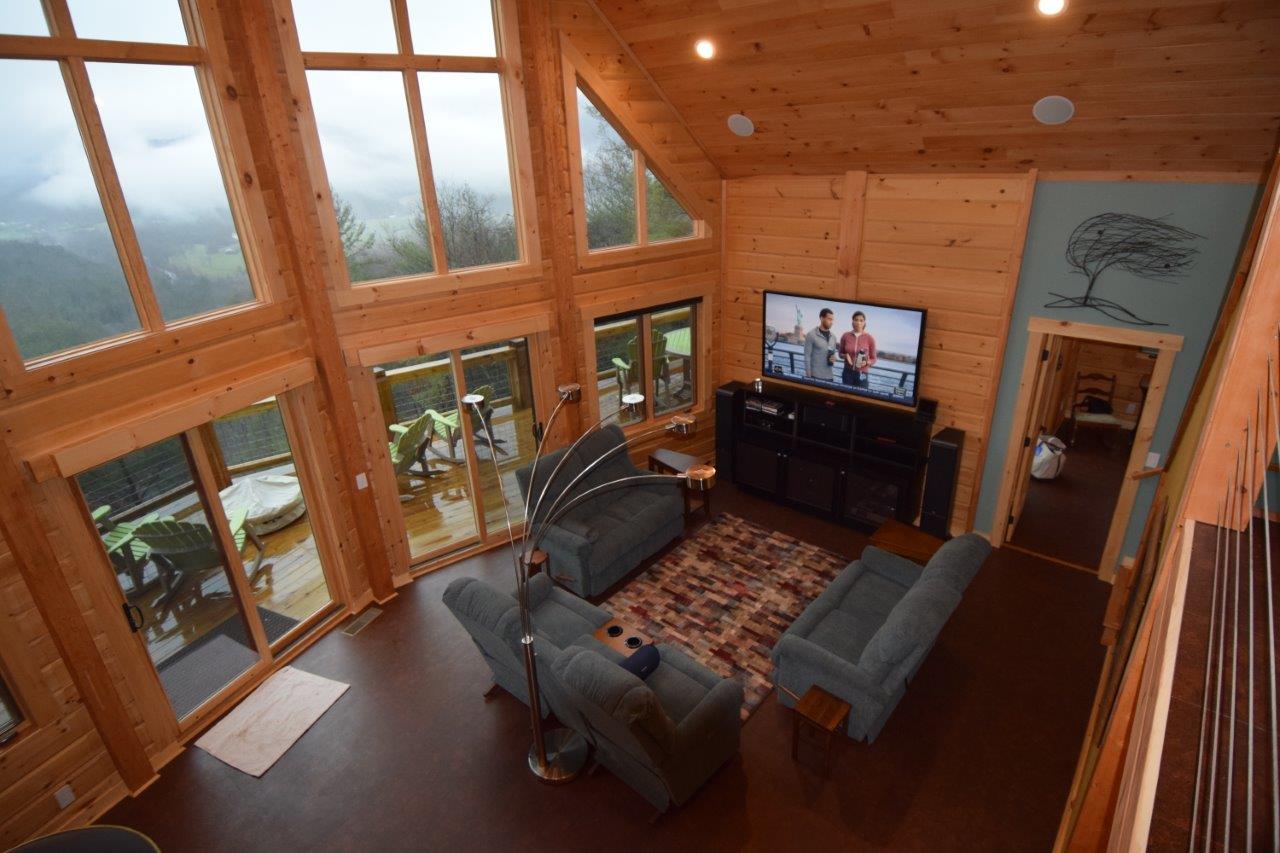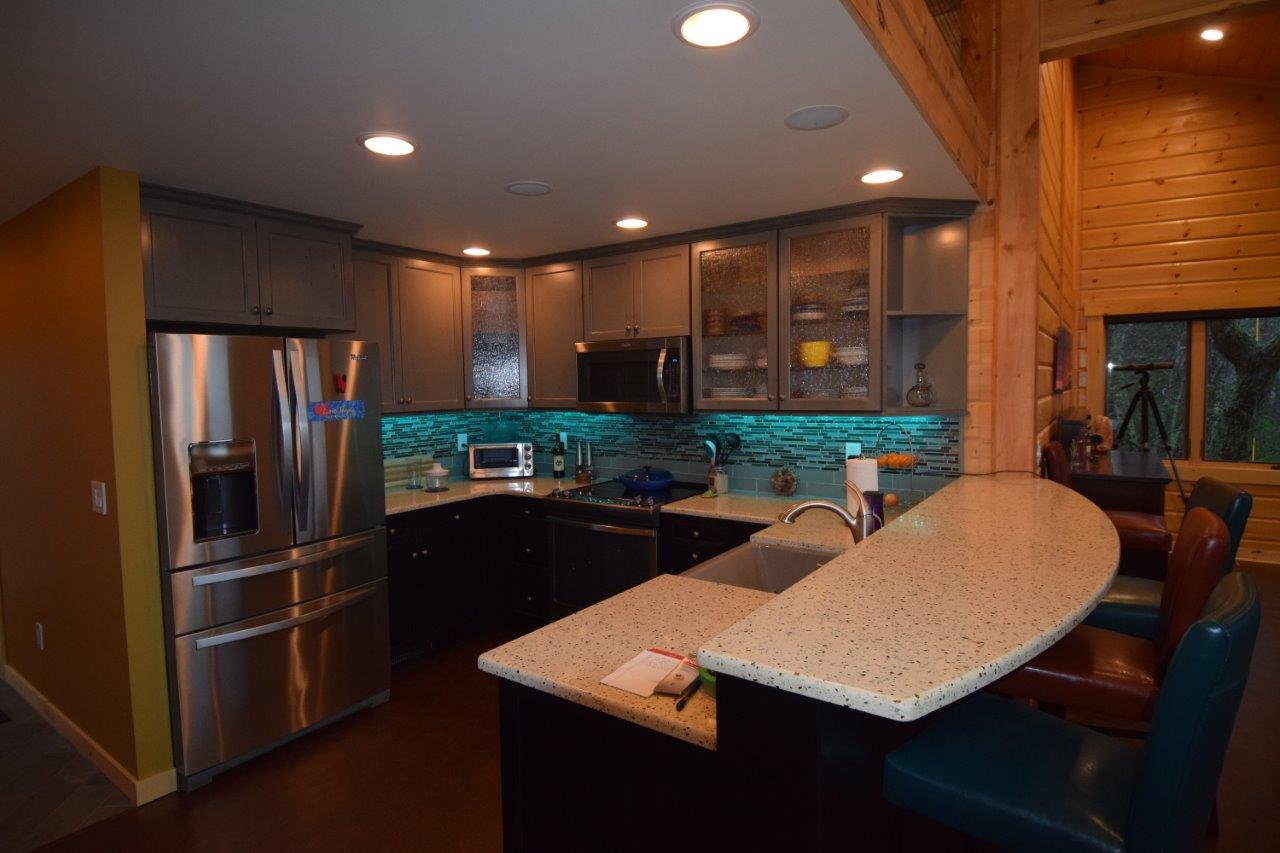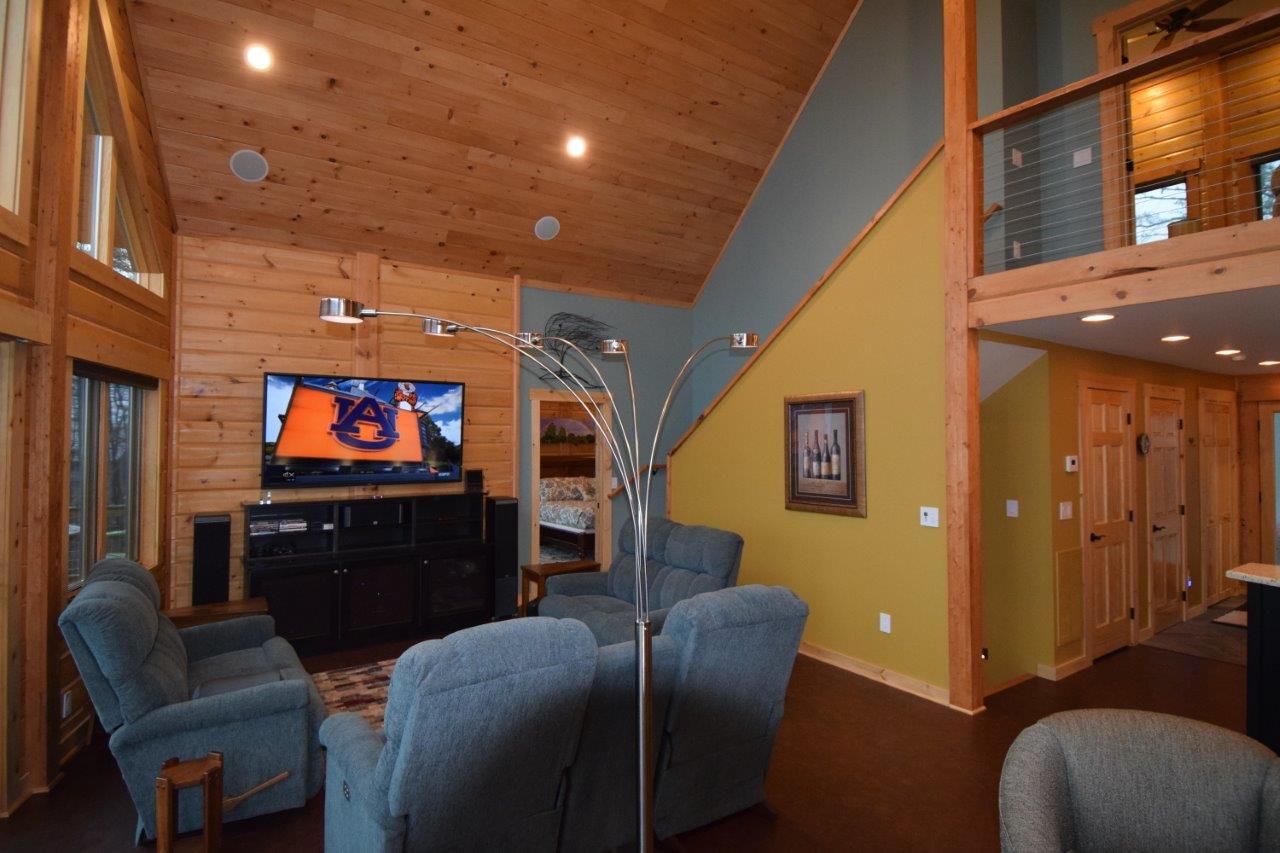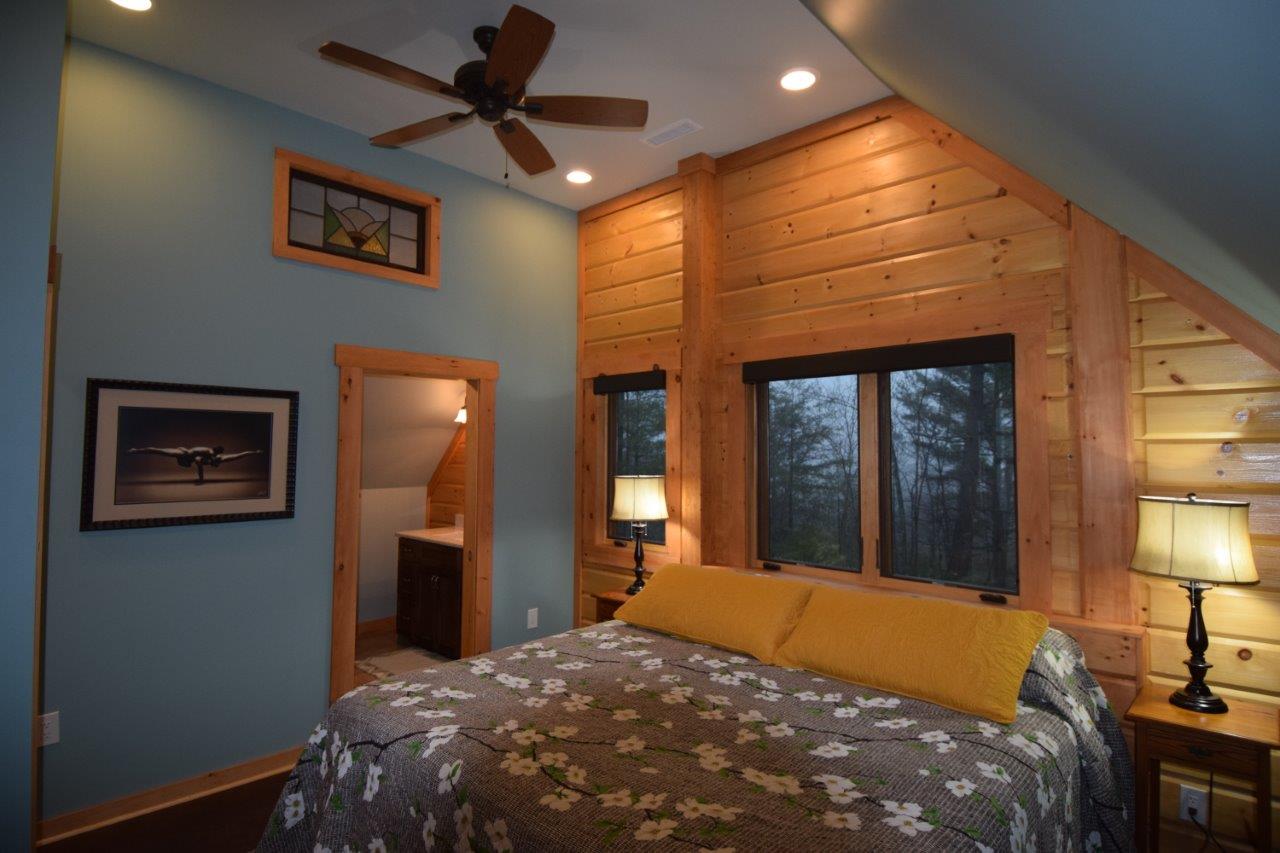 Here's what Bruce and Tonya had to say about the construction of their new Dakota home:
"From our first visit to the Timber Block model home, my wife and I were so comfortable and excited to learn about the R-30 Timber Block technology. The expertise and product knowledge shared by the staff was exceptional and without any pressure, which made our decision to purchase very easy. Our comfort level has increased through each step working with the team on the design, customizing the plans to our wishes and desires, to the actual construction of our mountain dream-house. We're so excited and can't wait for the open house party upon completion. Hat's off to the Timber Block Team!" – Bruce and Tonya
About our standard Dakota model
Timber Block's Dakota model is just over 1800 square feet, has 3 bedrooms, 2 baths, and an additional half bath. A fireplace in the living room for comfort, and plenty of living space for family and friends in the living room. There are plenty of options as well, such as a garage and laundry room. And like all of our models, the Dakota can be modified.
To see our Dakota model, and the many versions of the floor plan, or any of our models in our 4 collections, CLICK HERE.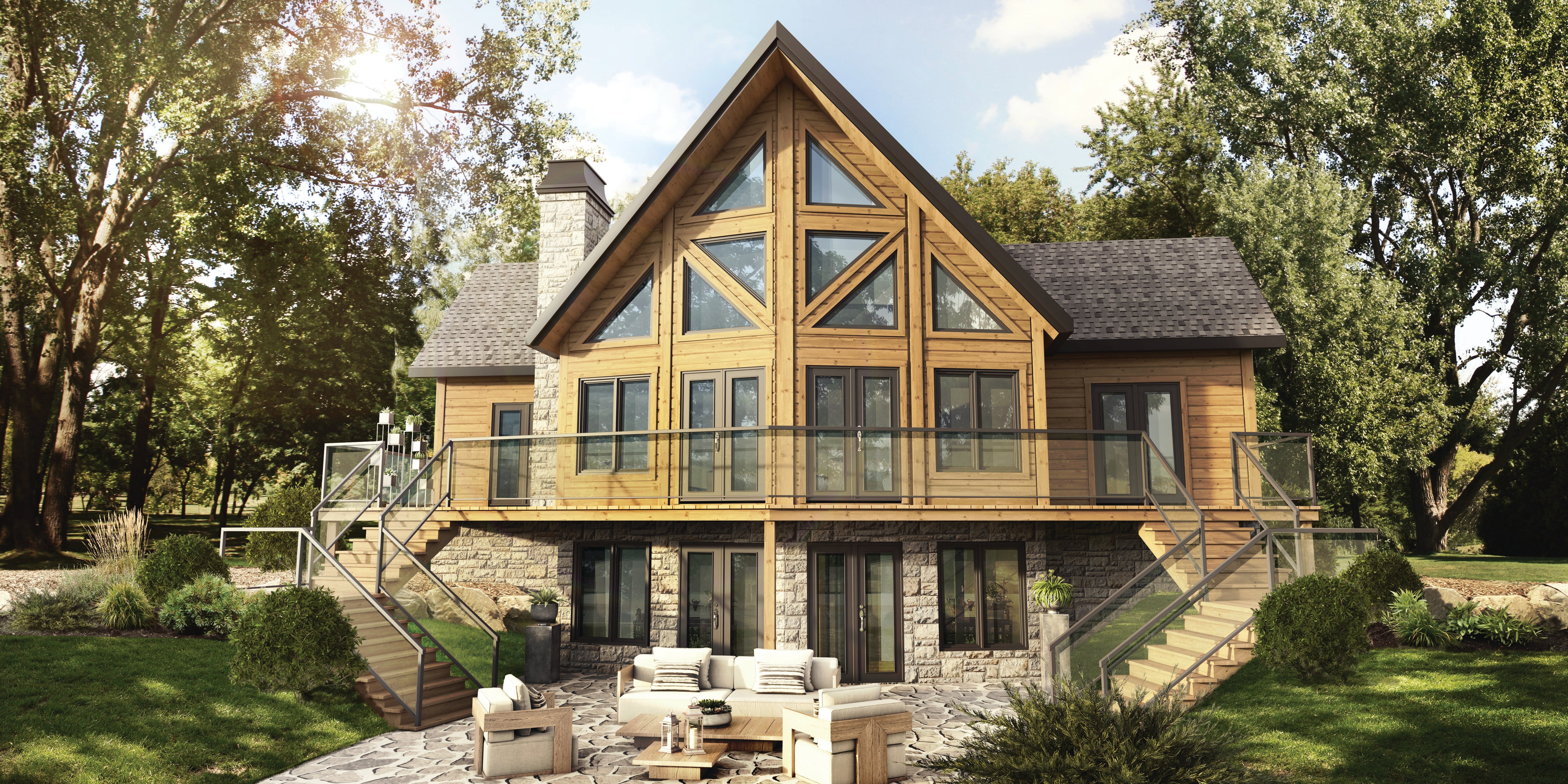 Questions? Contact us anytime, click below: