Clean, crisp lines. Square windows. Asymmetrical features. Flat roofs. These are all features of contemporary home design. In the Timber Block Contemporary Series, we have several homes that have a "flat" roof, and for those who live in an area where they expect plenty of snow during the winter months, they often ask how it's possible to have a flat roof when - at any give time - they could see several inches - if not feet - of snow at a time.
So, is it possible to enjoy the benefits and beauty of contemporary home design in a snowy climate?
Parker McGee, Timber Block National Construction Manager says every Timber Block home is engineered to the exact environmental loads of the future building site. "We research to verify the environmental loads for any given site as published or assigned by the local building jurisdiction. Then, we design the building - including the roof - for those loads. So, if a jurisdiction states the snow load is 'X', we will design the roof and building to support 'X.'"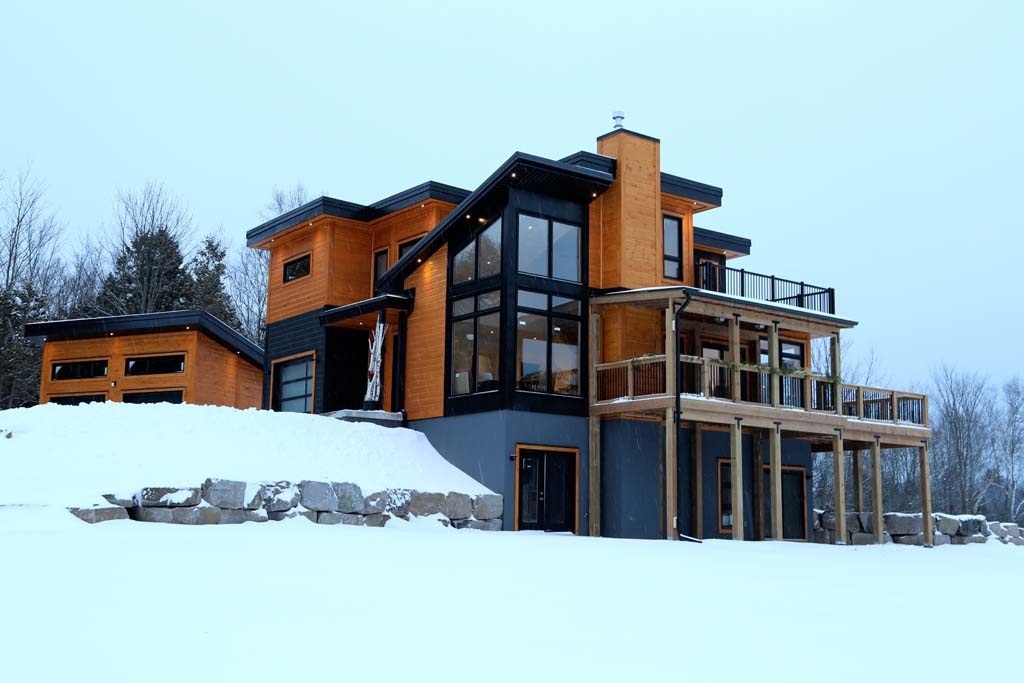 Parker says after before anything goes to the field or permitting, a 3rd party state or provincially licensed professional structural engineer reviews the plans, and makes any necessary corrections, and personally seals the design. "Finally, in most jurisdictions, the plans are professionally reviewed by a building official (plan review examiner) for permit approval."
Parker says Timber Block's minimum search involves:
Footing or Frost Depth

Seismic Load

Snow Load

Wind Load
Special Cases:
Wildland Urban Interface

Flood Zones and type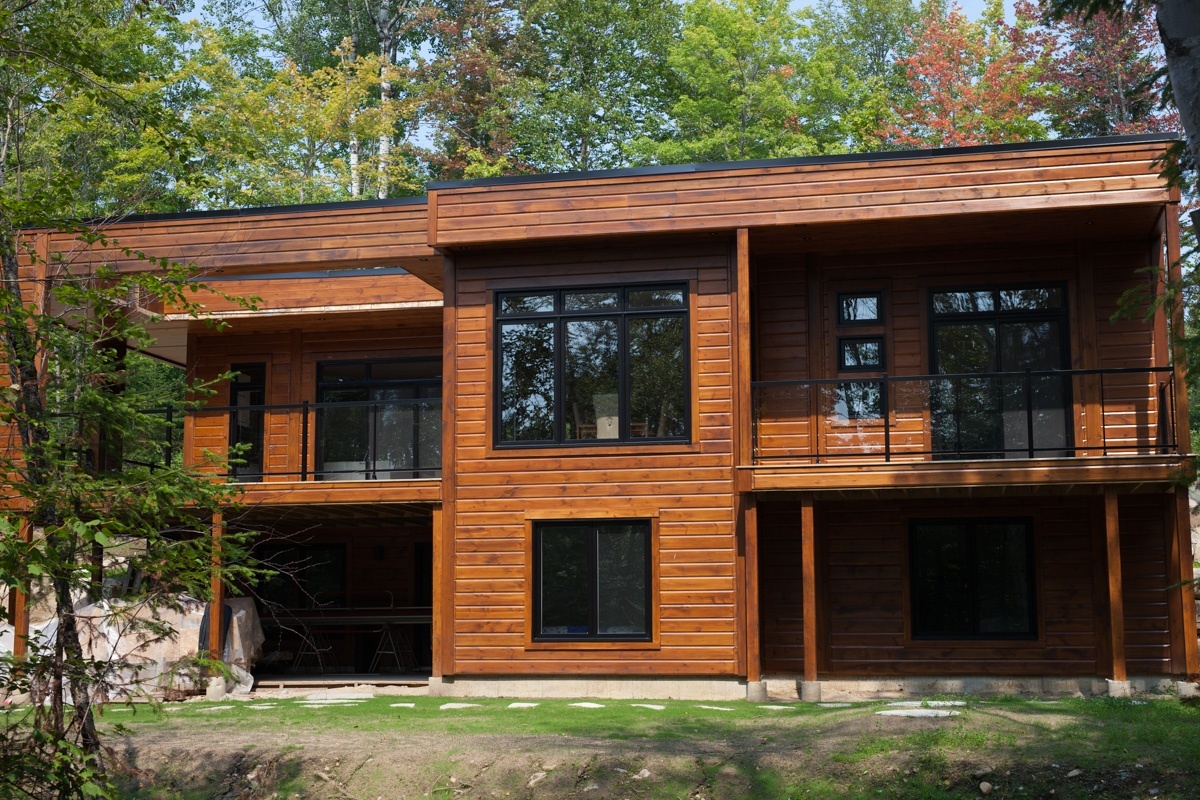 Contemporary Lovers rejoice! You can have your snow and flat roof too! Do you live in an area where weather may be a concern? Ask your questions below...we're always happy to help.
Timber Block has an extensive line of models in our Contemporary Home Series, and we can build a full custom as well. (See below)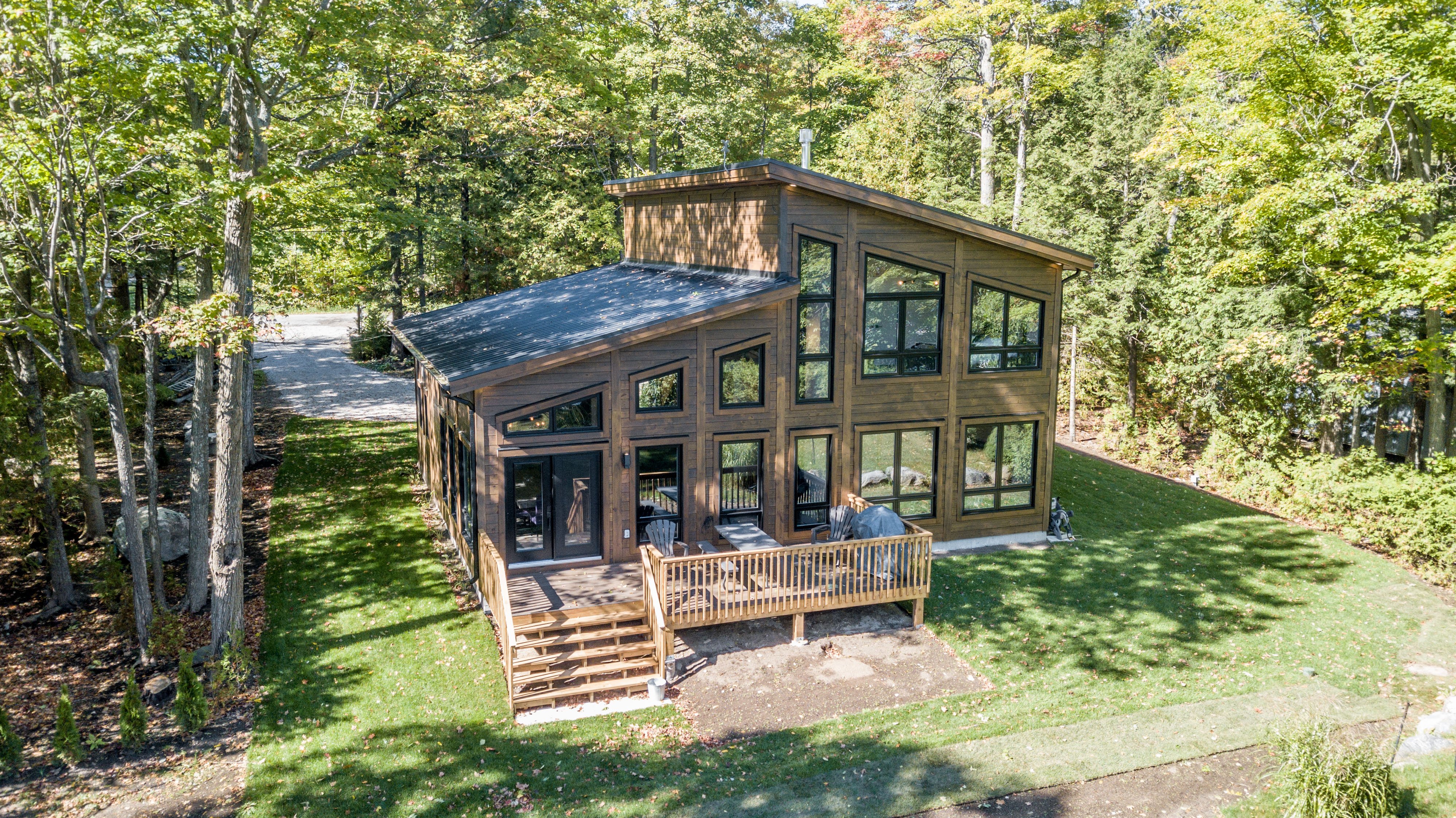 To find out more about Timber Block's panelized home building system, or to see any of our plans, head to www.timberblock.com.
To talk to a Timber Block Home Consultant or to visit us, click below.