This summer, Timber Block invites you to get up to date on how you can take advantage of this time to truly "Escape to Your Dream Home".
Timber Block is offering complimentary quotes on all of our models...making it easy to start planning your escape now! To get a quote on the following, simply click "Request Quote" below each model. These are just 5 of our extensive line of models in 4 different series. See below for more details on how you can request a quote on the one you want.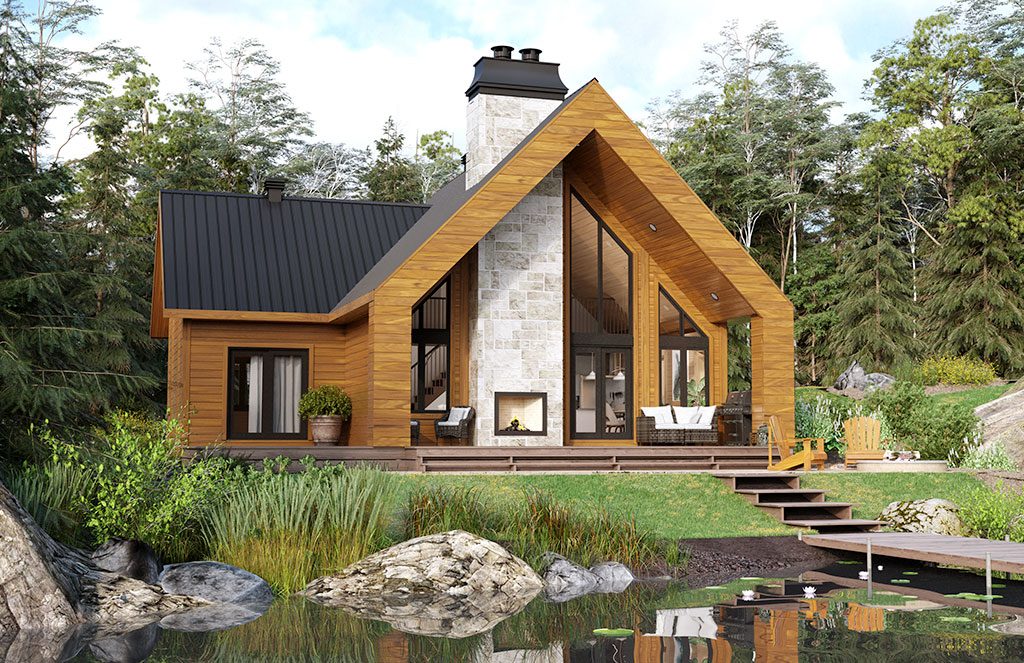 THE EASTMAN / 1515 square feet
The Eastman is a newer model in our Classic Series, and certainly one of the most popular. You'll notice the oversized porch that extends to entrances from almost all rooms in the house including the dining room, living area and master bedroom. A full size stone, indoor/outdoor fireplace in the middle completes the ultimate outdoor living space. Your view is maximized thanks to the floor to ceiling windows, and the open and airy plan is nothing short of cheerful and welcoming.
THE MONTEREY / 1567 square feet
The Monterey is ideal for the homeowner who love the contemporary style. Meeting every need for contemporary design, this model is the definition of "bringing the outside in" with a 330 square foot walkout deck above the garage in addition to the wraparound deck on the main floor.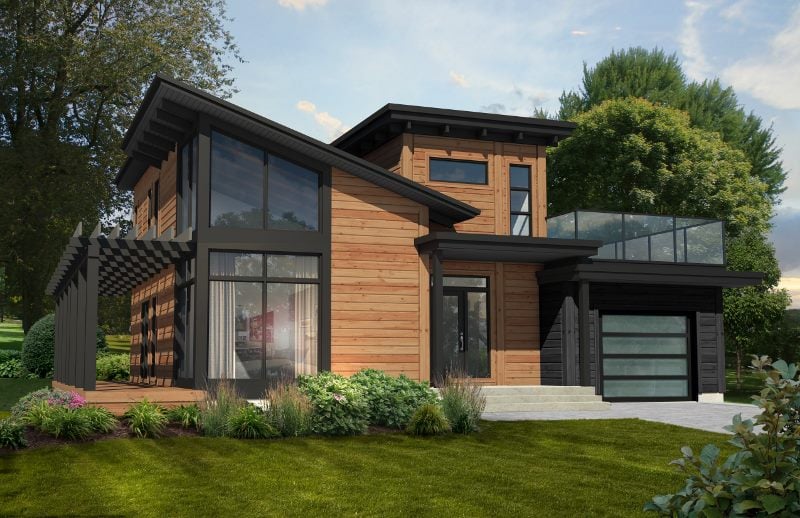 THE VEGA / 1552 - 1974 square feet
Ultimately designed for the family looking to build a home with a view, the Vega is full of features that are certain to create memories for years to come. A cathedral ceiling, top-to-bottom, creatively designed windows, wide open spaces and a well thought out floor plan are just a handful of benefits of this home.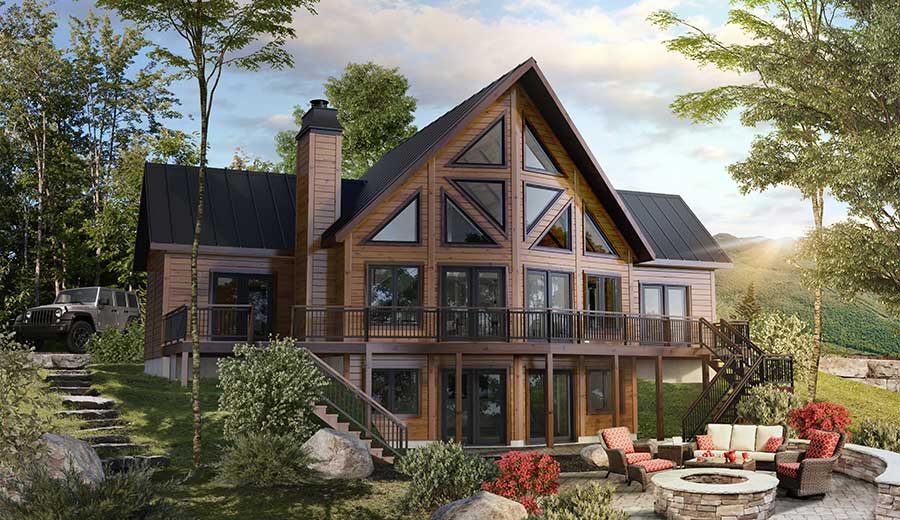 THE PALMA / 1797 square feet
Craftsman homes are always, always charming. The Palma takes "charm"to the next level. This home has a perfect mix of mixed material on the exterior with extra sitting space throughout the front and back to enjoy the day. It's a single level home that optimizes living space with a smart plan that includes a lovely kitchen and substantial pantry, 3 bedrooms and 2.5 baths.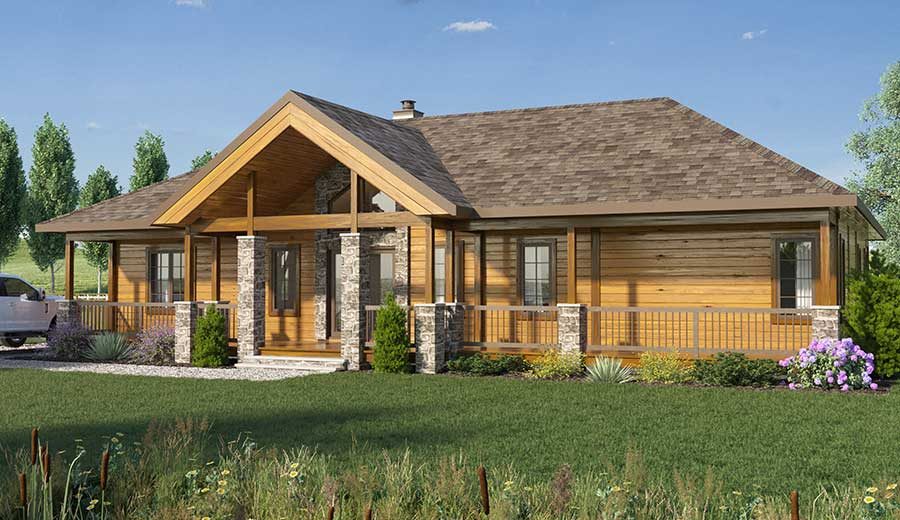 THE JUNO / 1983 - 2096 square feet
Another beautiful, new Timber Block home design! The Juno is just as magical on the inside as it is on the outside thanks to well places decorative beams, a vaulted ceiling and a loft that creates a gorgeous panoramic view. Porch and garage options are available with the Juno.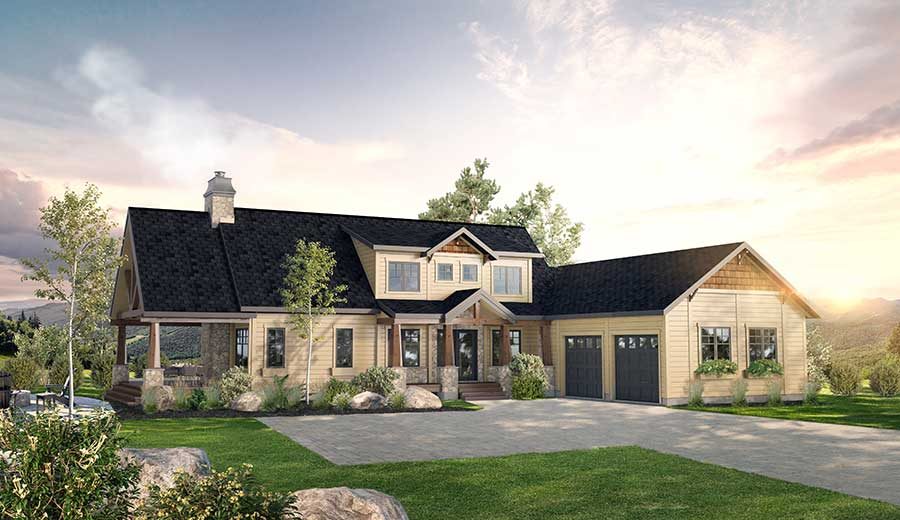 Want to see the rest of our models? Have a look at over 75 Timber Block plans and request a quote on the one you want.
What's new at Timber Block?
TURNKEY OPTIONS
We've been busy! On top of launching several brand new, efficient, beautiful models, we are pleased to announce we are now offering turnkey services in select locations! To find out if you're project is eligible for turnkey options, click below.
3D DESIGN
Timber Block is proud to offer free 3D Home Design! Carefully plan out your dream home with our design team, and let them show you what the finished project will look like. In addition, our team of designers are highly talented, experienced and have access to all the latest innovative tools in the industry.
MIKE HOLMES PARTNERSHIP & INSPECTION PROGRAM
Also in the news...Timber Block continues the partnership with Mike Holmes, and the Mike Holmes 3-Step Inspection Program. This has been very well received by our homeowners, as it includes 2 additional quality assurance reports, signifying the home is of the highest quality. These reports will help homeowners to have more control over their home building project. Learn more about the Mike Holmes Inspection Program.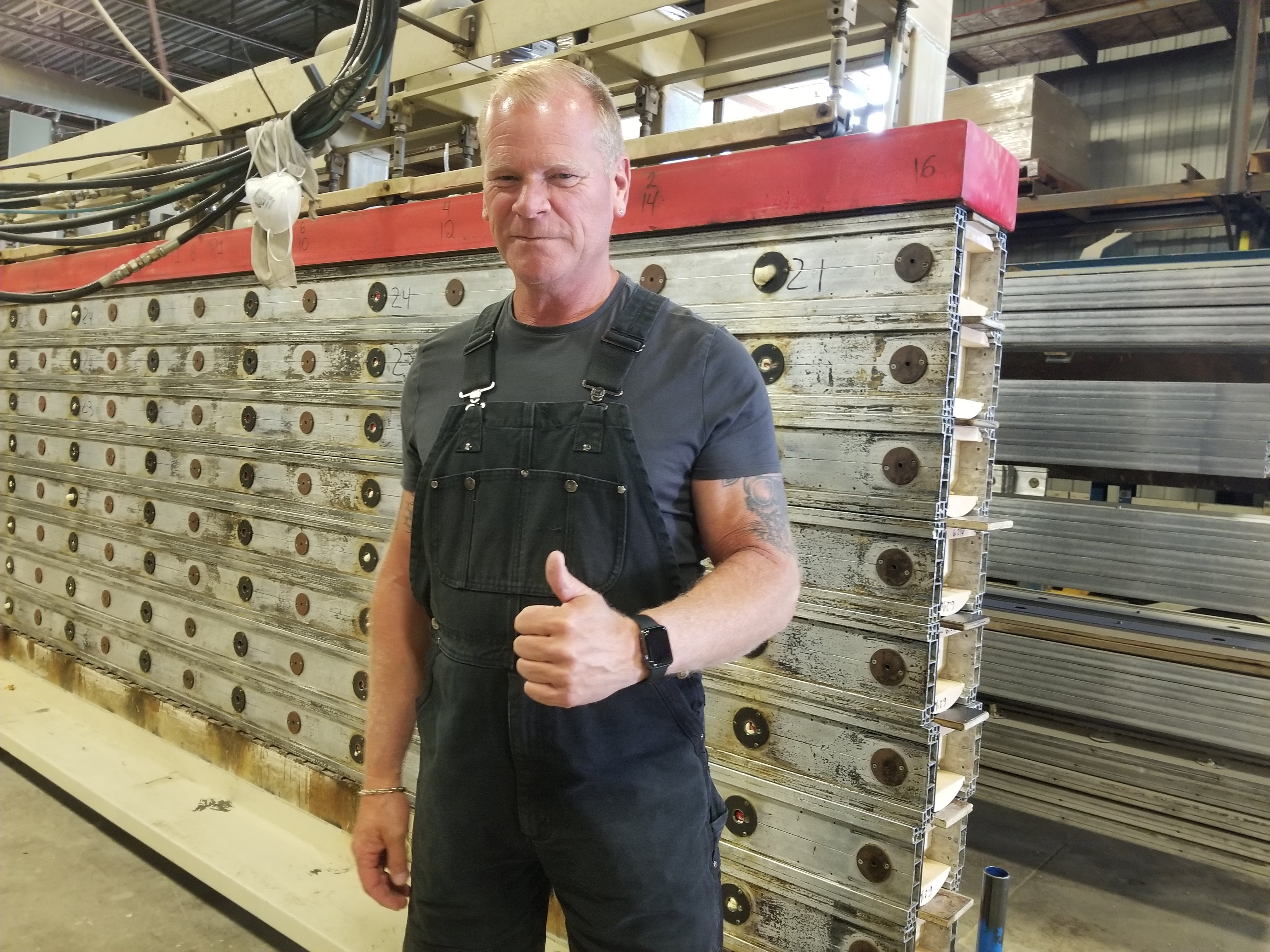 TIMBER BLOCK - AN AWARD WINNING PRODUCT
Timber Block's innovate, award-winning technology ensures homeowners have a top-quality, highly energy efficient home, designed just the way you want. With an extensive line of plans in 4 different series, plus the ability to customize any of those plans or build full custom, our homeowners can truly turn their dream home into a reality. Today, our homeowners enjoy a 15 year warranty on finishes, with several different colors and mixtures to get the end result they want. R30 is standard in every Timber Block home built, with R36 available. This, along with a tight thermal envelope and other green building practices, has made Timber Block one of the most sought out manufacturer of engineered wood homes.
Get started on your project today, and "Escape to Your Dream Home!" Email info@timberblock.com, or visit a location near you.