Just east of Montreal, Quebec, you'll find one of the province's most quaint cities - Granby! Granby is home to two Timber Block models, including the Contemporary Monterey.
Our traditional Monterey - how you will see it in Granby - is 1567 square feet, has 2 bedrooms, both upstairs, a fully open main floor, loft open to below and a single car garage. True to contemporary style, the Monterey is about as far away from "cookie cutter" as you can get. Irregular rooflines and windows (and PLENTY of windows) and an upstairs outdoor living space has charmed homeowners and builders to the point where it has become one of our top sellers.
Here is a complimentary download of the Granby Sales Center, specifically the Monterey, complete with photos, dimensions and the floor plan: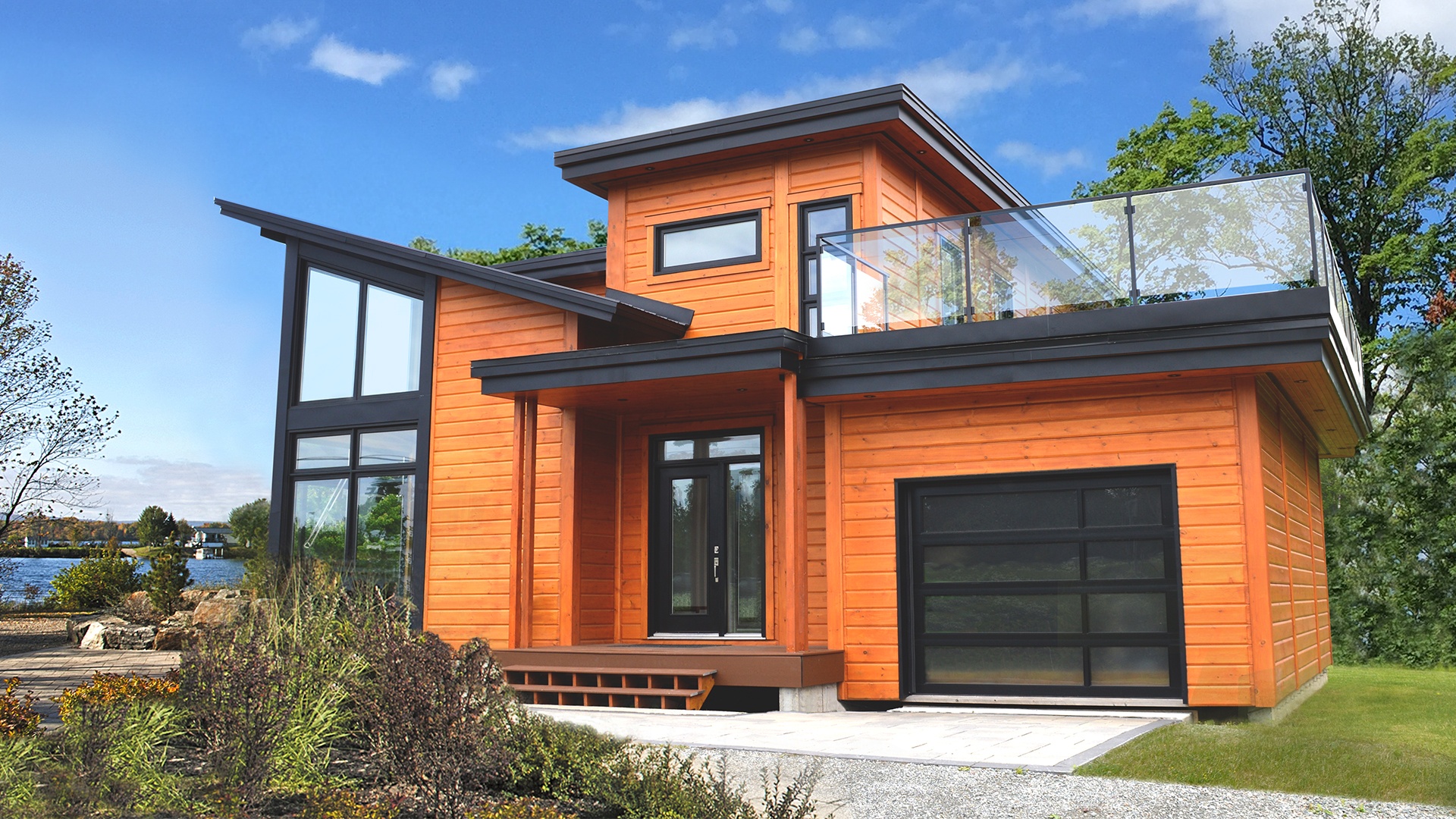 Please note: The Monterey in Granby is closed, along with the Dakota at the same location amid the COVID-19 situation. However, our Home Consultants, Project Managers, Designers and support staff are available by email, phone and virtual meetings. We will keep you updated on our website and social media channels. You can contact us anytime at info@timberblock.com

About Timber Block
Timber Block has a long line of plans in 4 different series, along with a slate of custom homes constructed all over the United States and Canada.
Timber Block utilizes green technology to build highly energy efficient, eco-friendly homes. R-30 is standard in every home, with R-36 available as an upgrade. Our panelized system allows our homes to be built anywhere with installation in hours. We are a proud partner of Mike Holmes, and have adopted the Mike Holmes Inspection Program in every home we build.