As 2017 winds down, we're taking a few minutes to talk about what was trending in 2017 in home design, and what we can expect looking ahead to 2018.
Looking at interior color choices, 2017 was all about the greys, greys, greys! By far, grey was at the top of the list for color schemes in many contemporary (and classic) homes.
What can we expect in 2018?
Colors
It's expected warm neutrals to be a very popular choice in 2018. Organics, eco-friendly vibes, beiges and browns...picture a warm, cozy, inviting interior!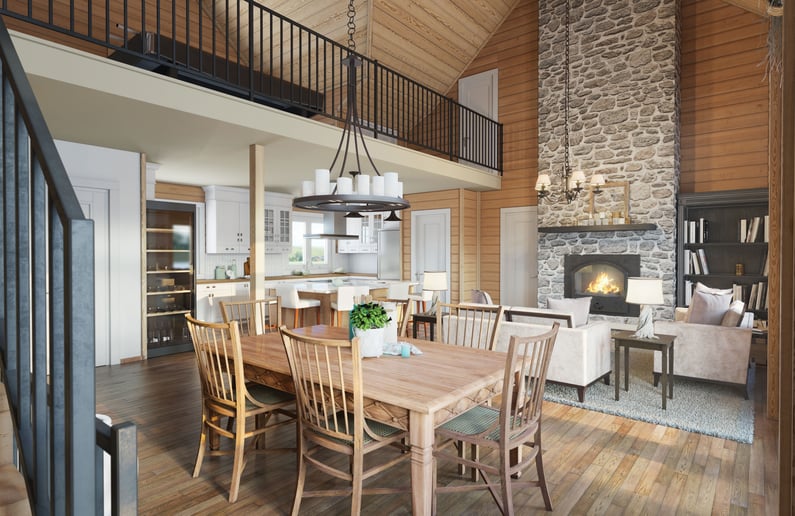 In addition, oranges and reds are expected to make a comeback, in a "fashion" piece, or accent color.
Floor Plans
An open concept floor plan has been at the top of the list for a few years now, and it doesn't appear to be going anywhere. Open rooms and design are light, airy, bright and inviting. Many homeowners feel it brings their family together, no one is secluded. An open concept design makes entertaining easier as well. For those who are building a home with less square footage, it makes sense, as you're opening more living space.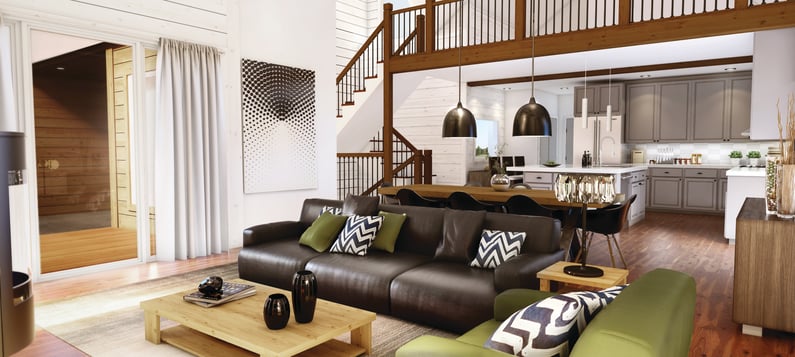 Floors
Darker wood flooring is probably the number one biggest trend in 2018. Staining your wood floors a darker shade has been on the upswing for a few years now, but has bumped right to the top in 2018 home design trends. A dark, wood floor is timeless, elegant and tend to work best in in a larger home, with spacious rooms and open plans.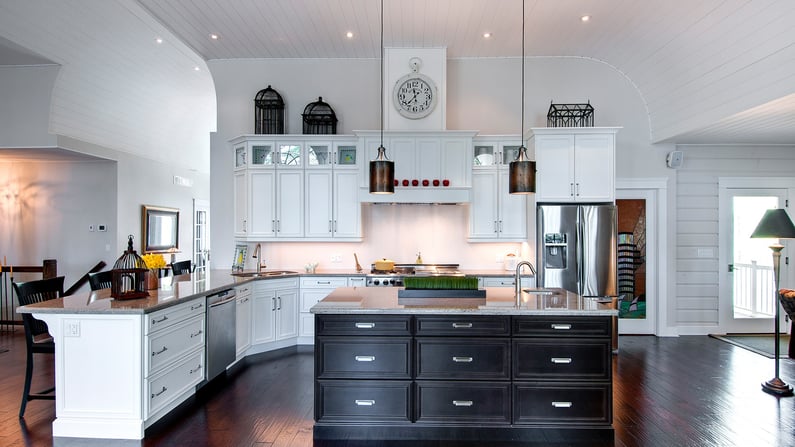 In the Kitchen
The most popular trend in the kitchen for 2018 are two-toned cabinets. Other interior design favorites to continue from 2017 and past years include: a kitchen island with seating - either "bar" form or table, and microwaves installed in the island.
Baths, Master Baths and Powder Rooms
Brass is back! Brass fixtures, such as taps are a fave in 2018. Also: While many homeowners still prefer granite, quartz has gained in popularity over the last few years, and will likely surpass granite in 2018.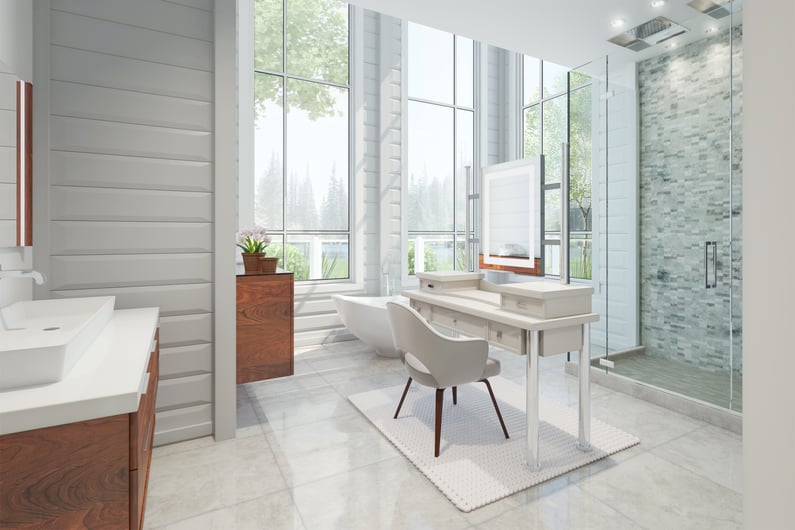 Bars
Spacious, inviting bars, with your typical bar stools and bar tops will continue to be desired in 2018. In fact, the bar has become a focal point in homes - especially in the basement area - and that is expected to continue into the new year and beyond.
To find out more about Home Design Trends, floor plans, or overall home building, TImber Block's expert team of Home Consultants can help. Contact us, or find a model home near you.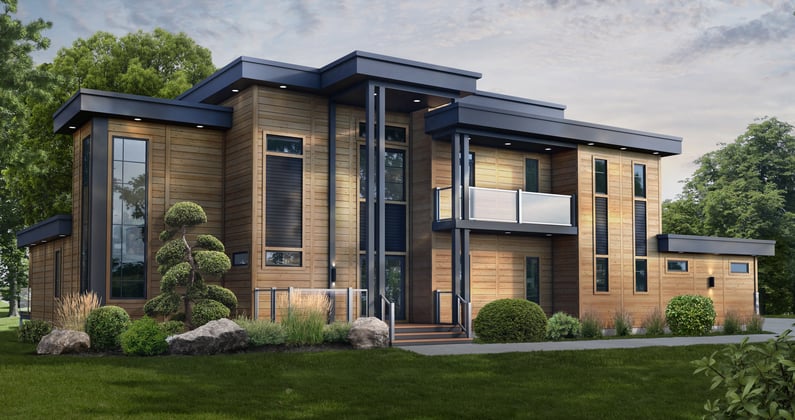 2018 will be a very exciting year for Timber Block, our homeowners, partners, builders and the industry as a whole. Timber Block announced a 3-year partnership with the Top Contractor: Mike Holmes. Find out how this will make a significant impact in the home building industry in 2018.