Our Home of the Week is one straight from our fabulous collection of Classic-style homes. This lakefront gem is a slightly modified St. Bernard, constructed on a beautiful property designed for cottage living.
About the St. Bernard
Timber Block's St. Bernard was the very first Timber Block home constructed and one of the many classic designs launched several years ago. With all the characteristics of a wood cottage or chalet, features of this home include an A-frame, top to bottom windows facing the back, plenty of living space with a living room that easily flows from the kitchen and an upstairs open loft space.
This home may be "classic" in appearance, but it's far from a "classic" or "traditional log home". Each and every Timber Block home is constructed utilizing our award-winning panelized, system building technology. What does this mean for the homeowner? While there may be some changes from the first home that rolled out (due to our continued effort to ensure our product is always ahead of the game: this includes the adoption of R-36 wall insulation, 15 Year Stain Warranty, our partners, processes, partnership with Mike Holmes, etc) each and every one of our homeowners have enjoyed the benefits of building a Timber Block home:
-Homes are built faster
-Homes exceed building codes related to wall insulation
-Sustainability
-Less waste, Green Technology, eco-friendly
-no settling or checking
-can be delivered and built anywhere
-Customer Service
Here is a good look at this week's Home of the Week, a lakefront St. Bernard...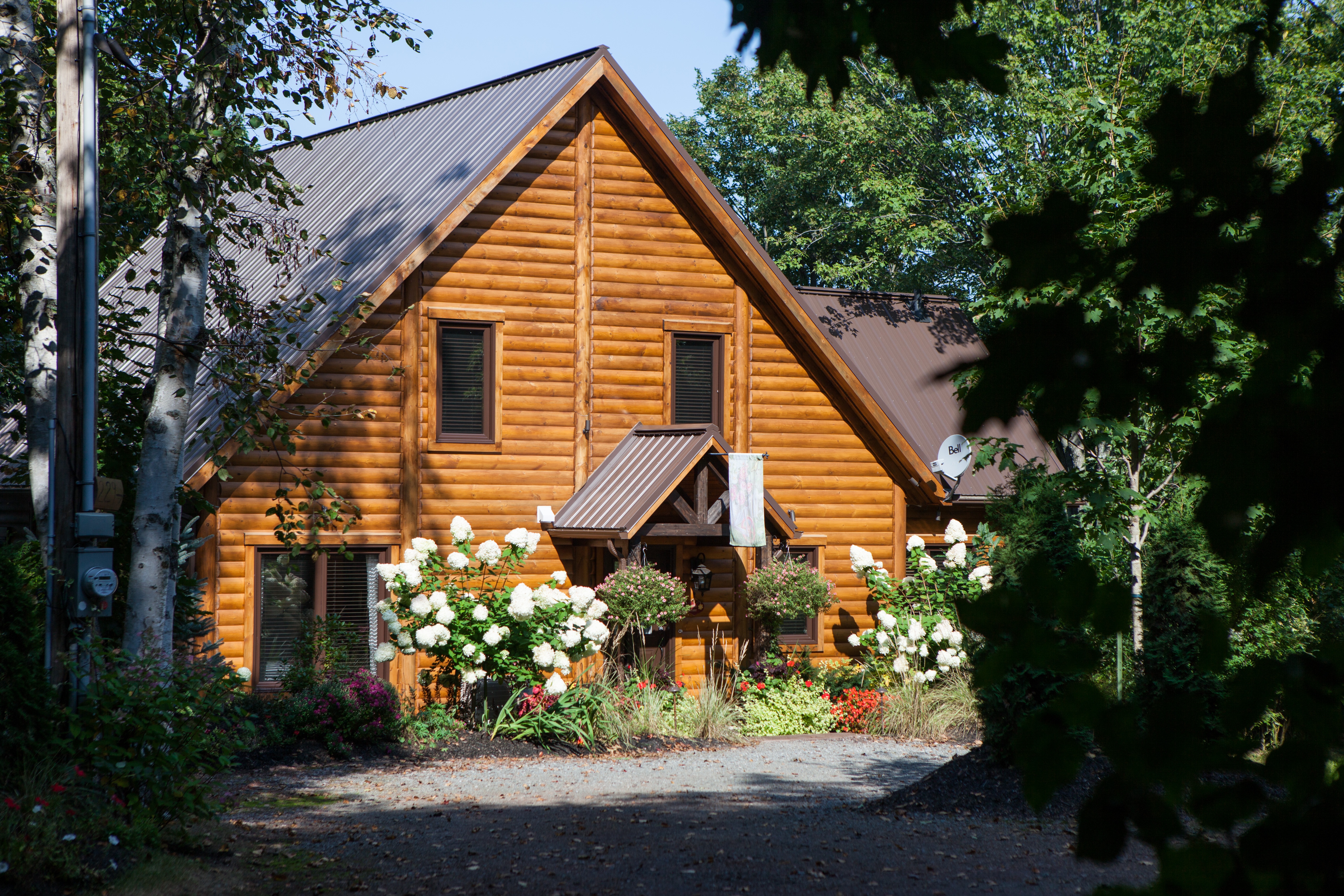 (Above: The front of the home. Profile: Round)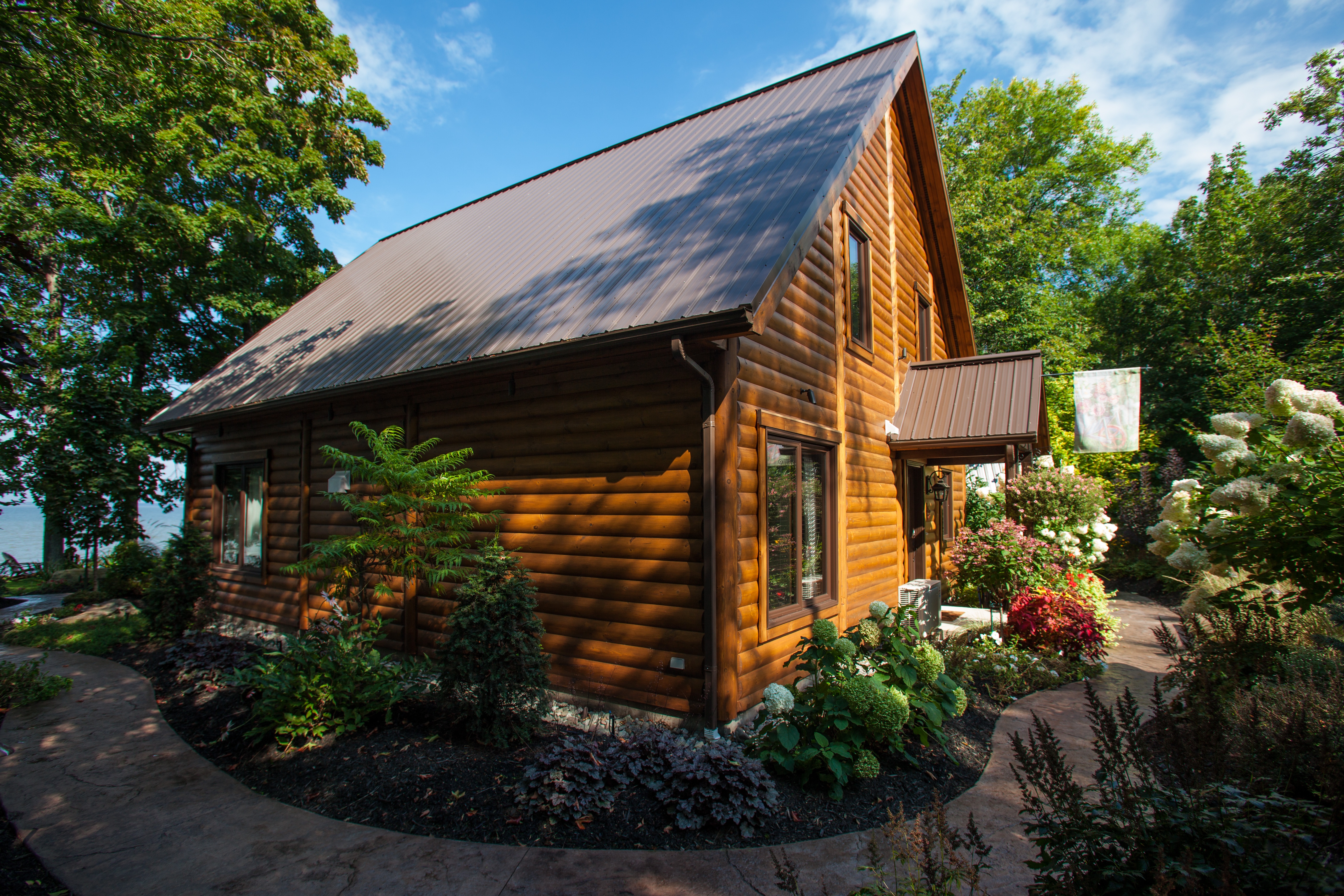 (Above: Landscaping efforts were kept in mind during the home planning stages, ensuring it "fits" with the home design and location.)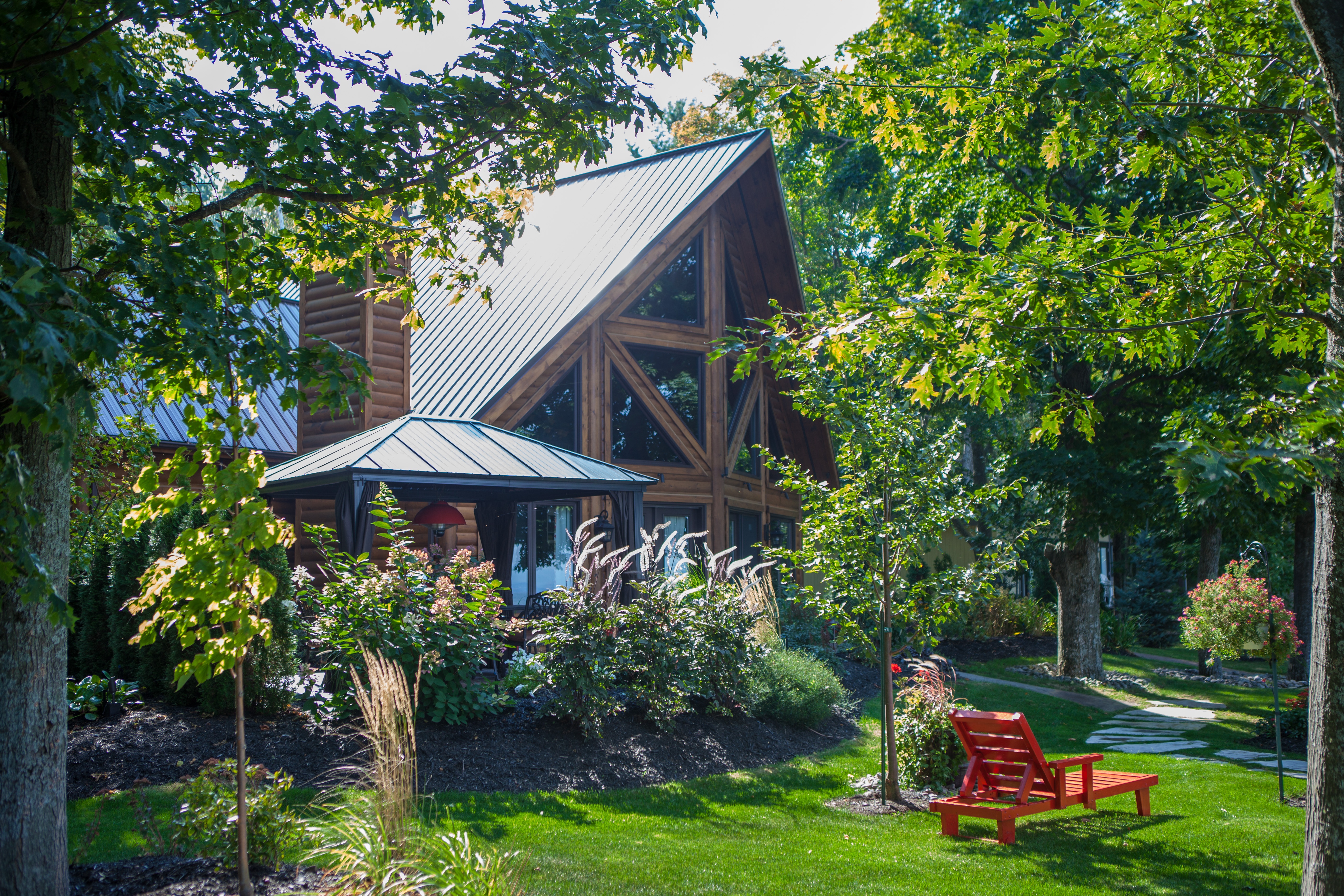 (Above: The view from the backyard)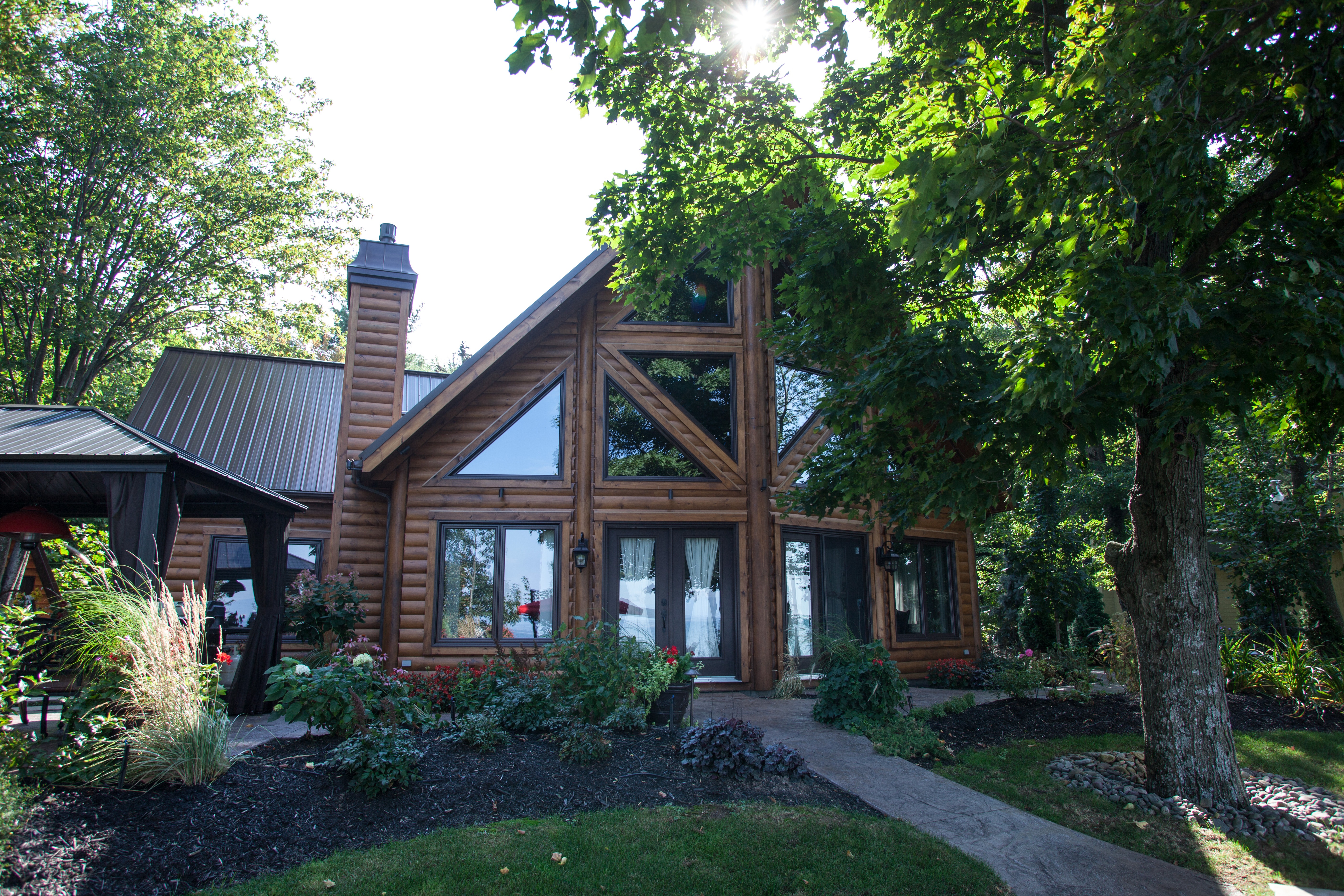 (Above: Beautifully designed windows spanning from top to bottom, an open door and sliding patio doors make for easy access, while maintaining its character)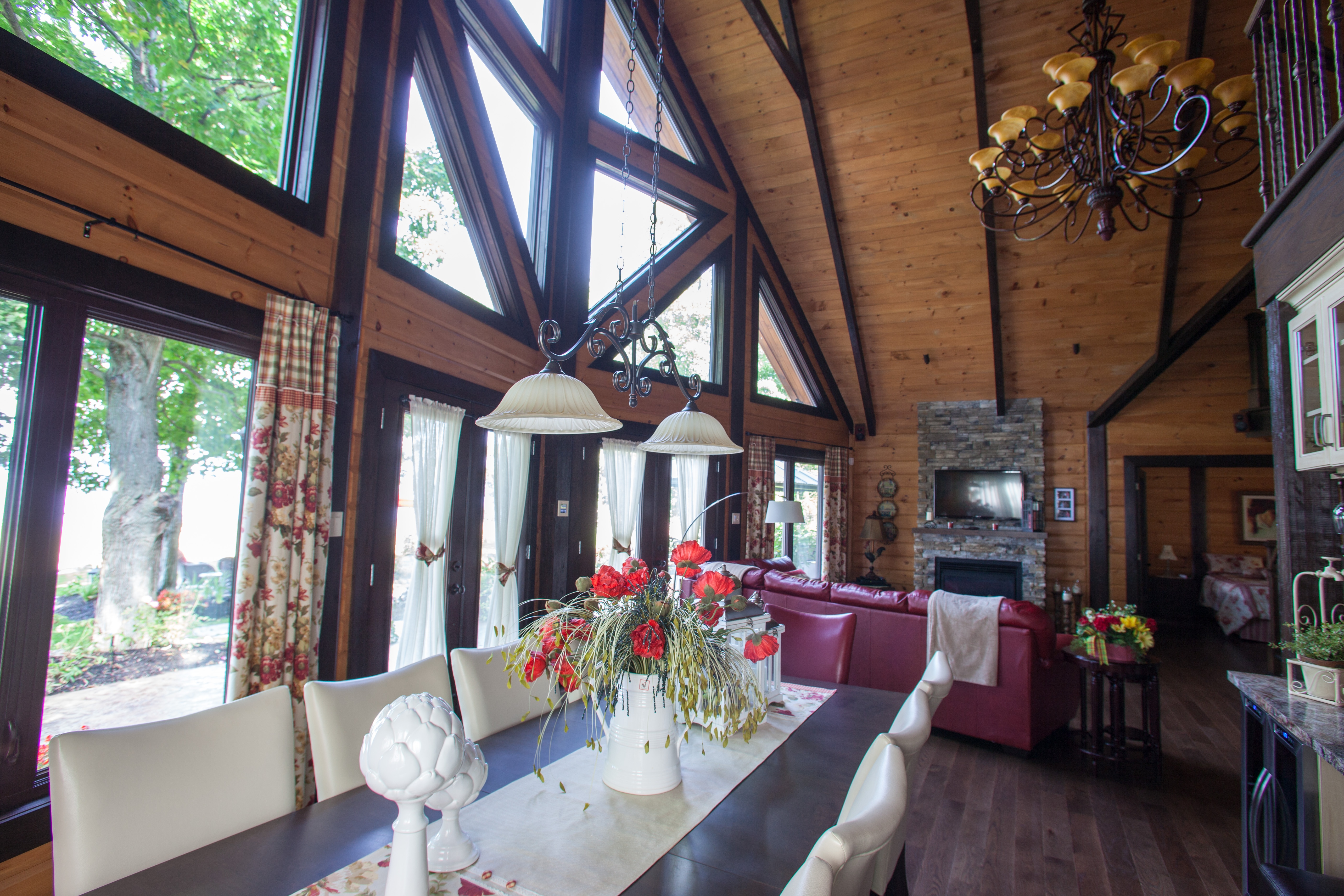 (Above: The Classic A-frame, the open floor plan and interior accents stay true to cottage living, with a modern touch)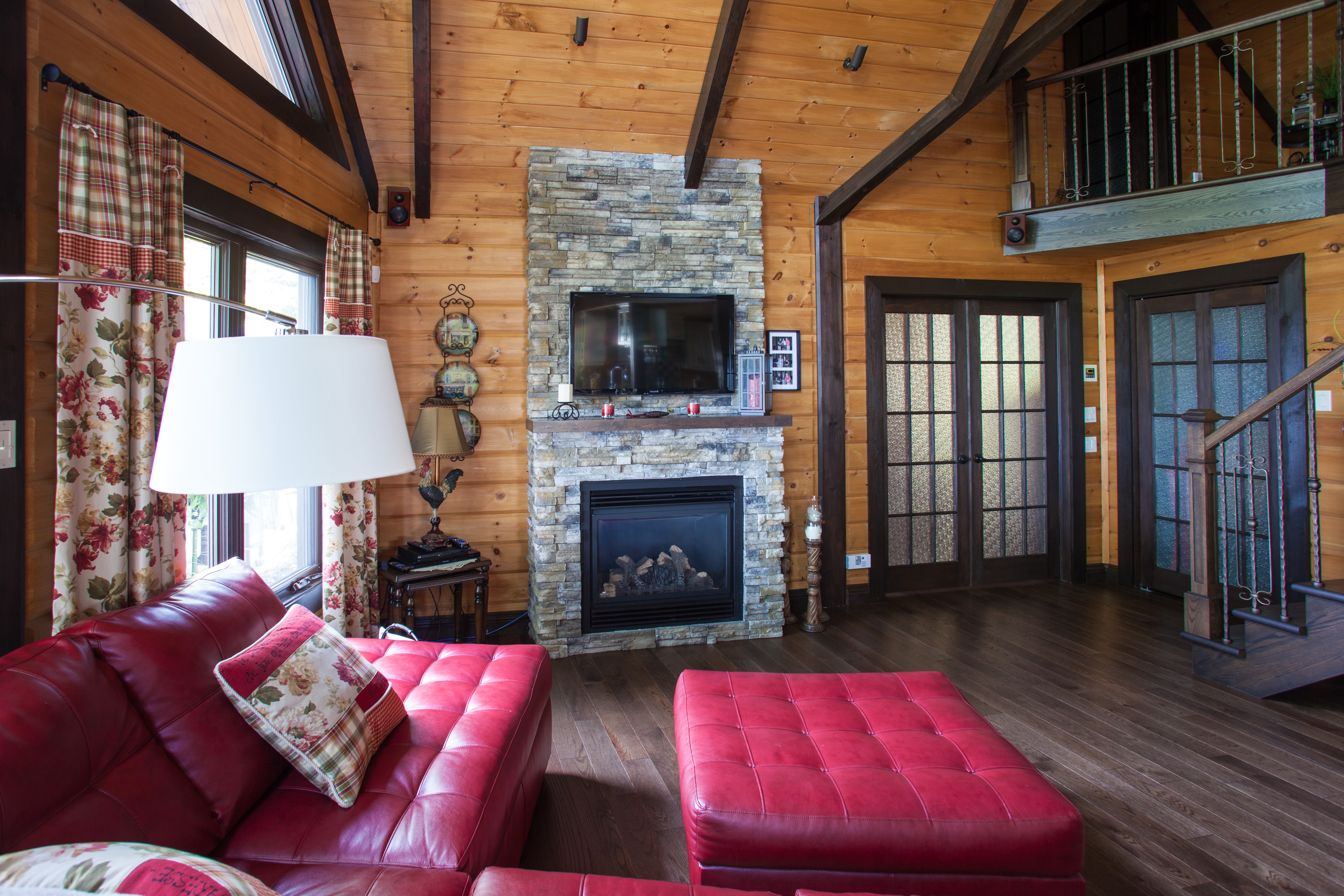 (Above: decorative, darker beams and a floor-to-ceiling stone fireplace is common in a home like this, but will never go out of style. It's a look that lasts forever)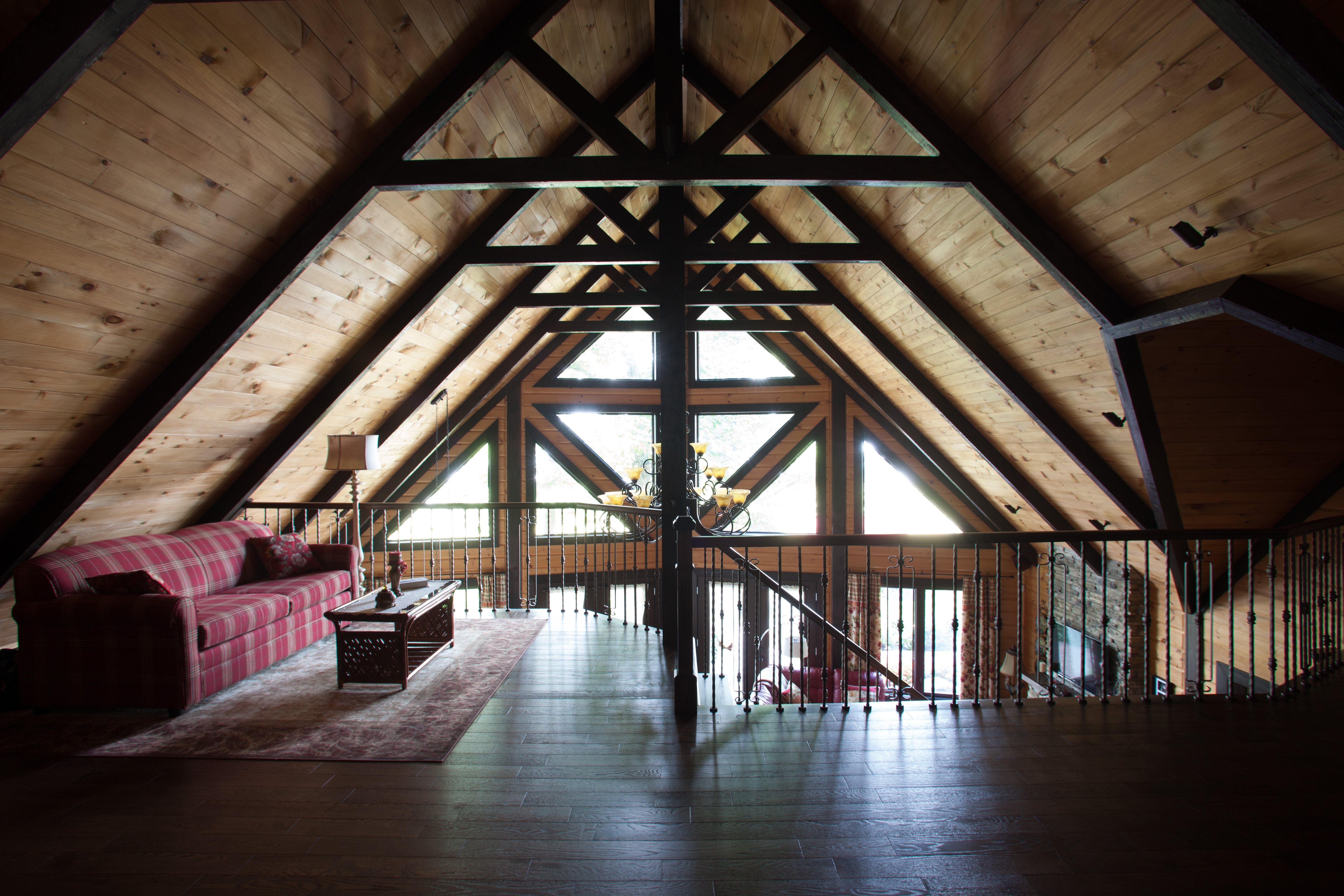 (Above: From the loft. This space is commonly used as an extra bedroom, office, or relaxation (sitting) area)
Here's a look at the original St. Bernard model. Click here to see the St. Bernard floor plan.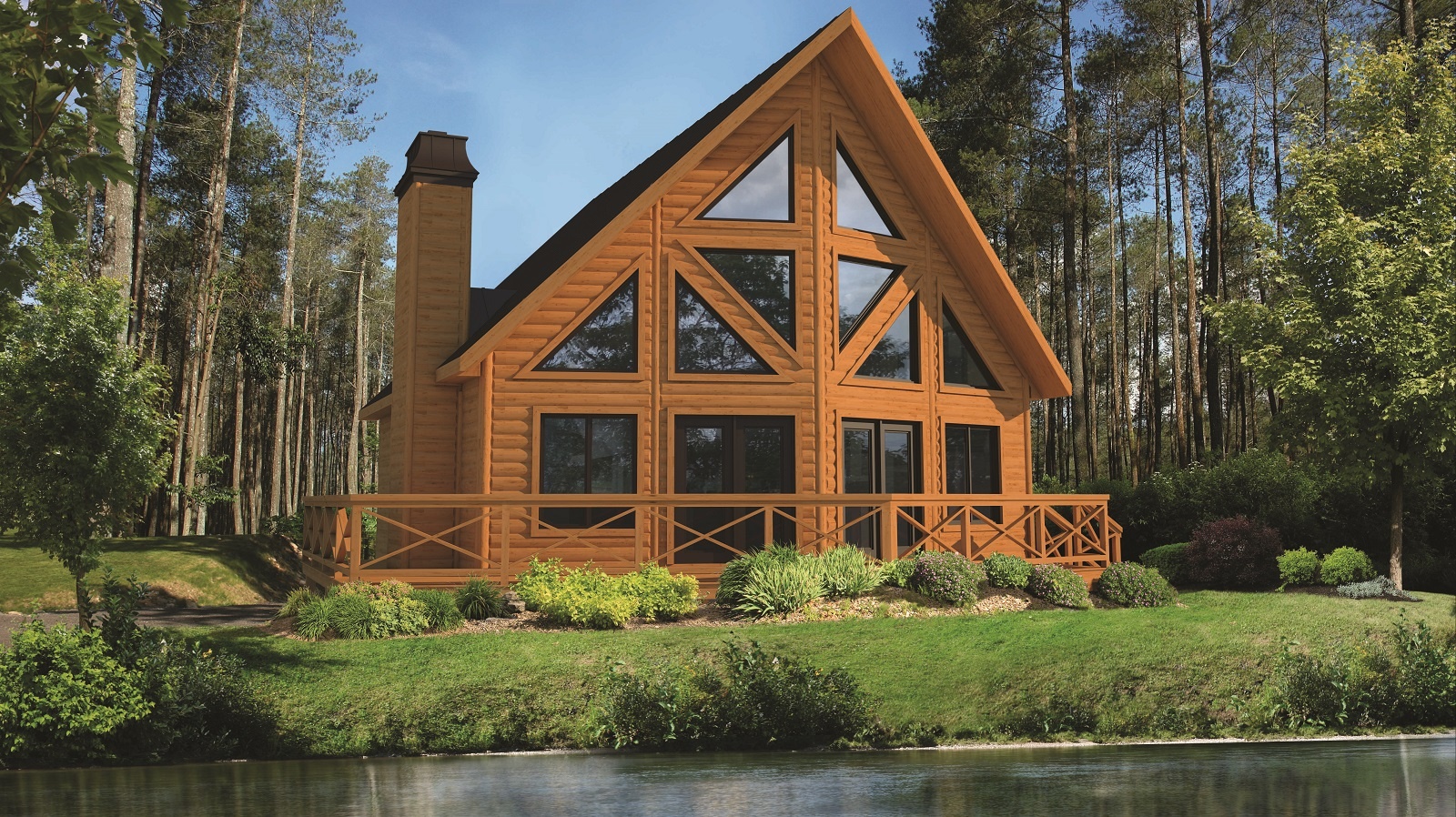 To see the rest of Timber Block's extensive line of models, head here: www.timberblock.com/series
Want to visit us in person and walk through a Timber Block model home? We have homes in Canada, the US and beyond.