Whether you're in the early stages of your home building process, if you're even just thinking about building your home, or if you're smack dab in the middle of it, your interior is always going to be at the forefront of your mind.
While you may already know what style of home you're going to build, or maybe you have gone so far as choosing your floor plan, your inside living spaces may still have a few big, fat question marks! So, where do you get started? Here are a few tips from the pros...
Functionality, style and personality
Your interior - in any room - must be functional first. However, you will want it to have personality - a reflection of you and your family. Plus, you want it to set a certain mood. Once you start here, you'll be able to picture each room which will result in a smoother process when choosing your home decor.
Start with one room
Choose one room to start with. For example, the living room. You want to have a focal point. This may already be completed if your focal point is part of the original design - for example, an eye-catching fireplace or staircase. The lighting of the room ALWAYS must be considered. First, you want to pay attention to which way your house is facing and how much natural light you will get during each part of the day in any given room. Depending on the function of the room will help you decide on things like fixtures and lamps. For example, if you're planning your office space, you'll want to consider things like lamp placement, brightness, etc. In the kitchen, you may want to focus on lighting over an over-sized island. Overall, lighting can be the most important part of the interior design process, so take your time choosing fixtures, lamps, bulbs and more.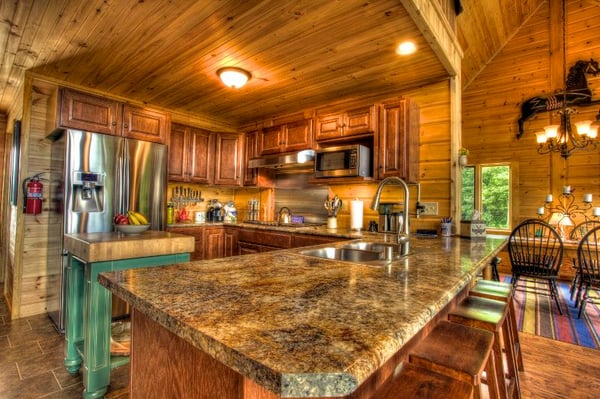 The furniture
Your furniture arrangement is critical. It's a good idea to draw the room for yourself on a piece of paper. You'll want to take your time on this, as you want to include as many details as possible: from switches and outlets to windows and doors. You'll also want to jot down the measurements of both the room AND your furniture. Always keep the foot traffic in mind when planning out the arrangement and be sure to mark the spaces where you may want to add.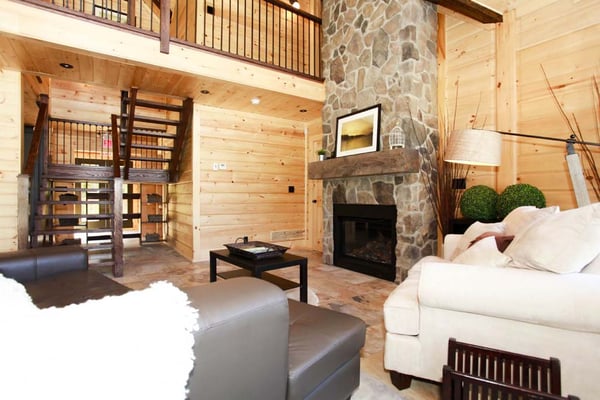 Integrating your personality with your home
You are about to officially make one of your biggest dreams come true. The little things such as knick-knacks, artistry, family photos and portraits, family heirlooms, your vacation history, etc...this is not the time to try to mimic someone else, something you've seen in a magazine. This is where you want to make sure your home "suits" you and your family! Be sure you're a perfect match! Sometimes, it really is the little things.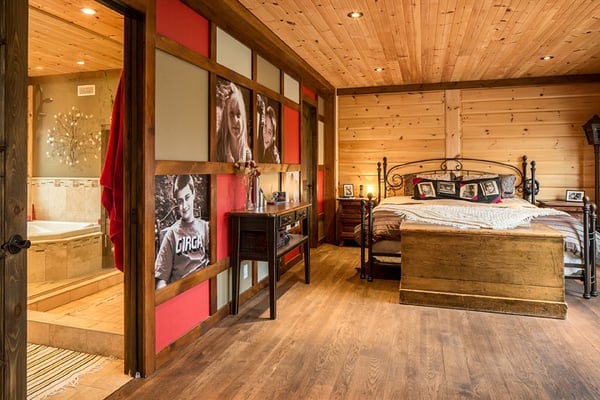 Color Schemes
This is another important part to consider. Experts say you can never go wrong with choosing 3 shades, and then mixing and matching those shades or colors. First, you're building a Timber Block home. This means your profile and finish will take care of the walls. Now, you want to think of contrasting with the blend of colors you've chosen. For example, you can choose one of your colors for your big items (couches, chairs) and then accenting the rest with the small things like pillows, vases and more. You'll want to choose these colors based on what you like, but always consider the amount of natural light you will be getting as well as the light will enhance those colors in most cases.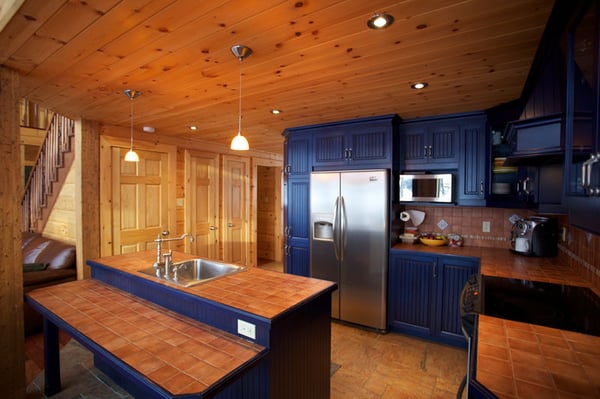 One last thing...
Flowers and plants. While it may seem tedious, or an extra task, try and plan on adding flowers to as many rooms as possible. You can NEVER go wrong with plants and flowers, as they will always set the mood to "great"! Of course, if you're planning on adding indoor plants, be sure to find out if they need light or not, and plan accordingly. In addition, consider how much watering, care and time you are willing to take. There are plenty of indoor plants that need to be watered constantly, and others that can be just fine with a watering every 3 weeks. Of course, there is always the option of faux plants. These can be absolutely stunning! It's a good idea to shop around and plan on spending if you're going this route. You will get what you pay for if you're going with artificial plants and flowers.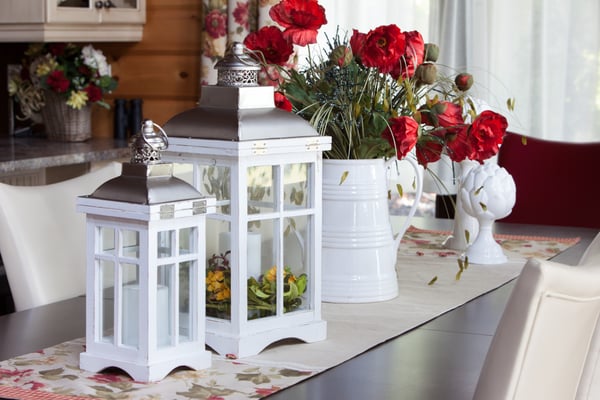 Timber Block is here to help. From the early stages to construction and beyond. Learn more about Timber Block, contact us today.