So, you're thinking about building your dream home. While this is one of the biggest decisions you will make in your lifetime, it can be a bit intimidating (and equally exciting!) to get things started. As the saying goes, "knowledge is power", therefore doing as much research as you can, and having any and all of your questions answered is crucial.
Timber Block has a large team of experts in several departments who are here to help. Today, we're going through some of the top questions asked in recent days. If you have a question for us, please don't hesitate to ask! You can comment below or send us an email at info@timberblock.com anytime, and we'll be sure to get you all the information you need.
Question: Do you have a wide range of styles and sizes of homes?
Answer: While Timber Block initially started as an energy efficient alternative to a traditional log cabin, we have since then mastered the technology to the point where the design is incredibly flexible. This means we had the ability to add series and styles such as contemporary. Today, you can choose a contemporary design that is perfect for any area, from lakefront or mountainside to the middle of a busy city. We have homes that are considered "tiny" to massive duplexes.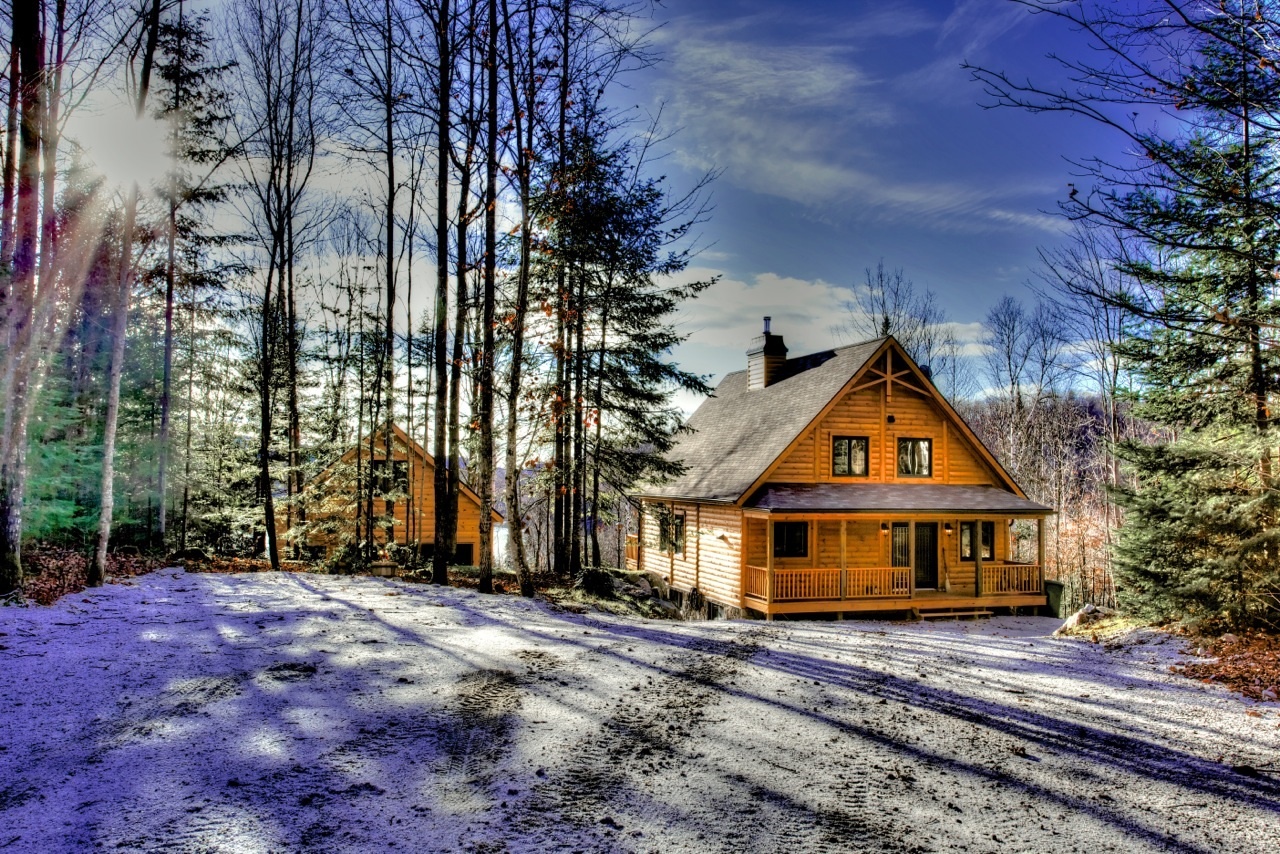 Question: Do you have any 5 bedroom house plans?
Answer: Typically, our standard models have either 2, 3 or 4 bedrooms. However, a home with 5 bedrooms is absolutely possible. We can customize any of our plans to suit your needs. In fact, most of our homeowners have made modifications to adapt to what they wanted.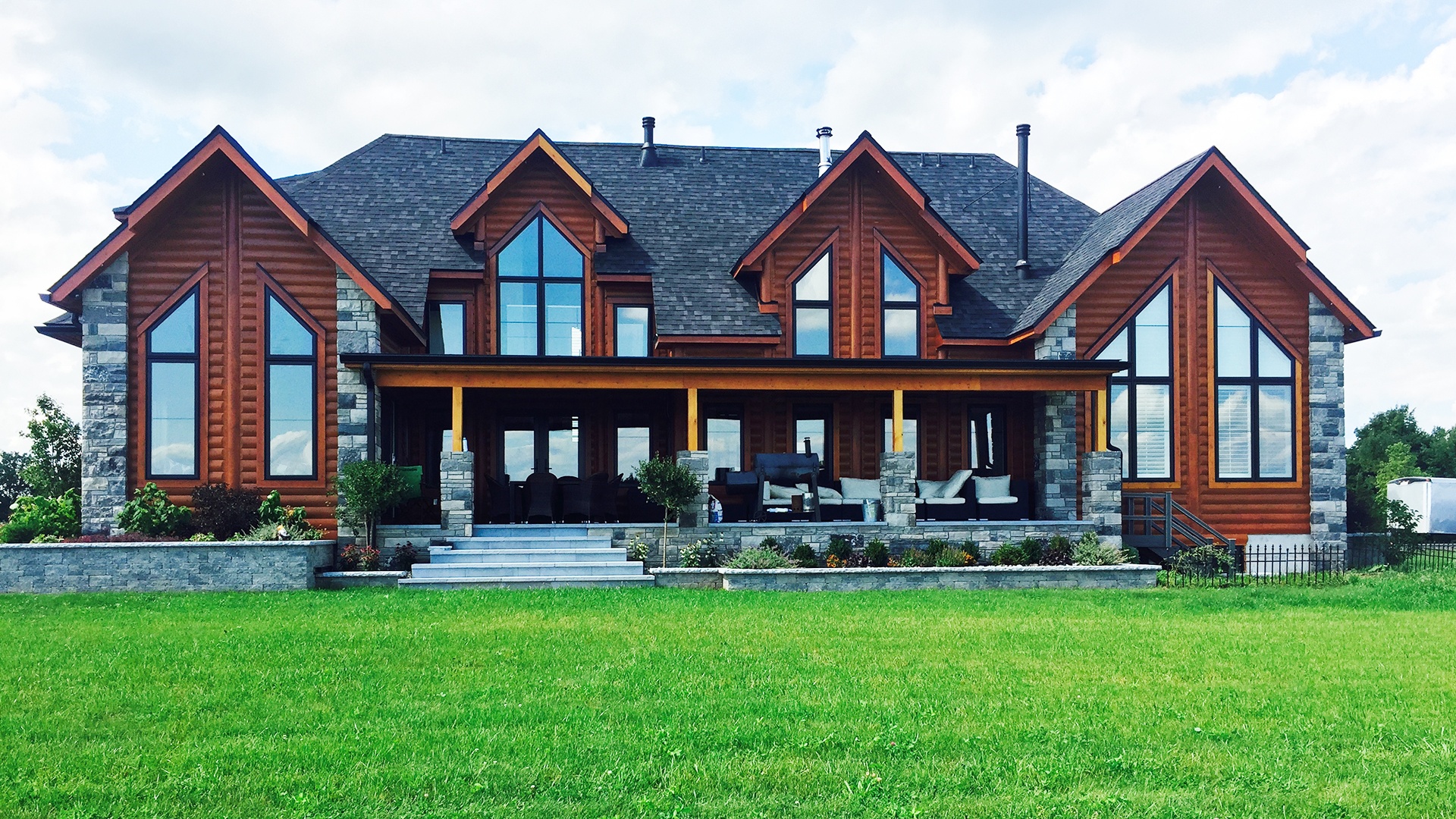 Question: When putting in the electrical, does it ruin the R-30/R-36 insulation?
Answer: No, because you're going to reseal any area where there are holes. Anytime you have any penetration in the thermal envelope, it has to be sealed.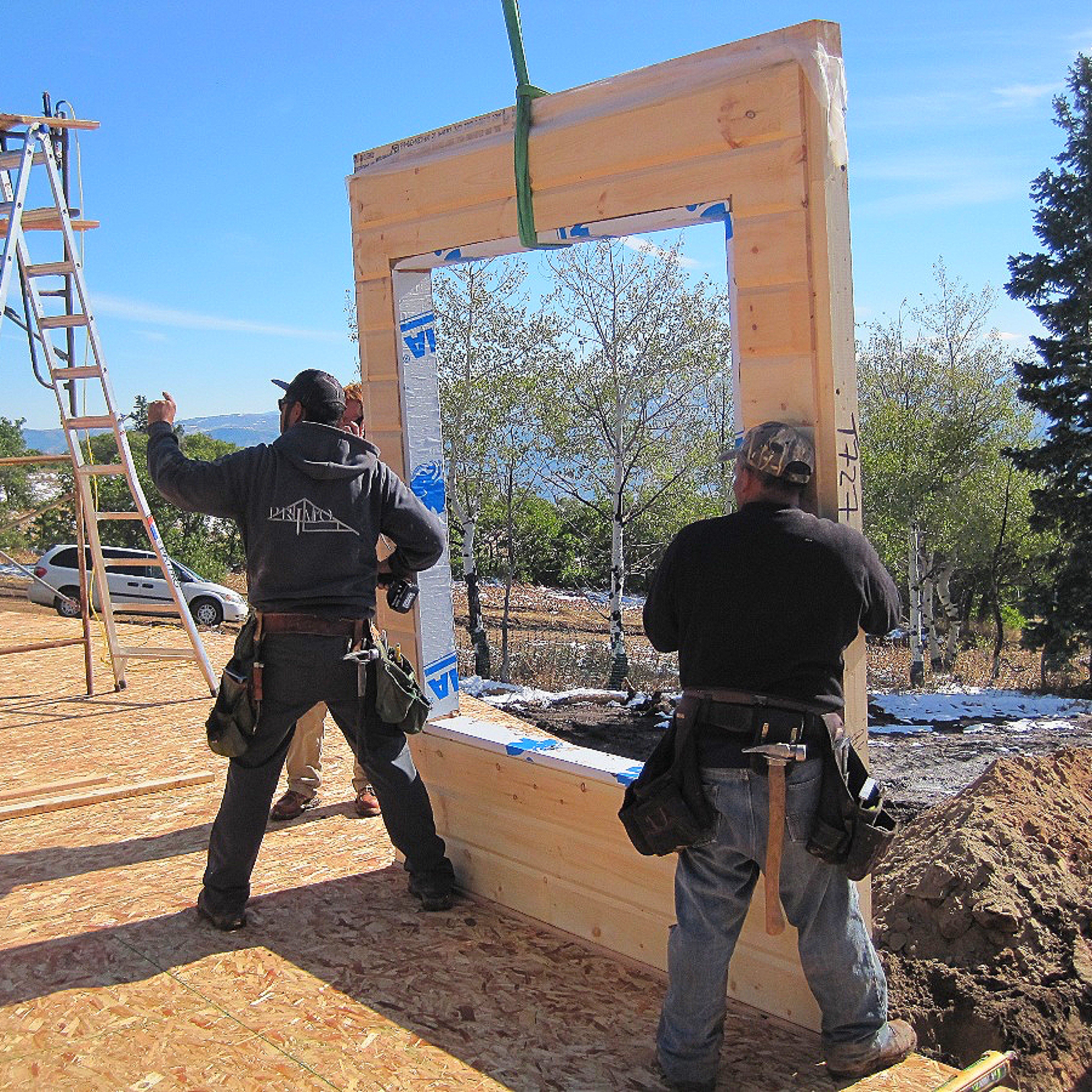 Question: How do you attach cabinets to the exterior walls?
Answer: You can attach cabinets any way you want to. Our panels are structural. With our system, the entire assembly of the panels goes under 5000 pounds of pressure, and becomes a structural panel. So, you can easily put up pictures or cabinets on the walls.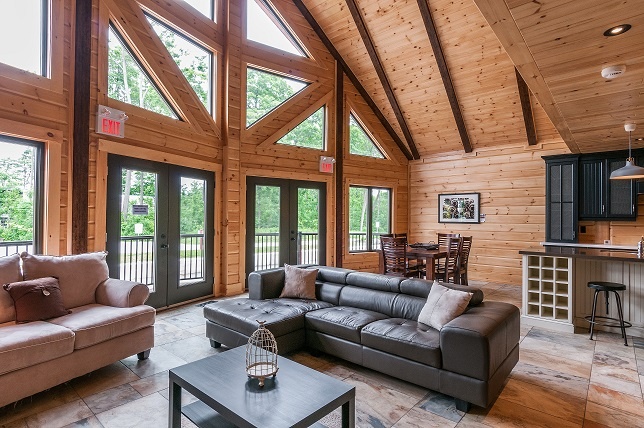 Question: How long has Timber Block been around?
Answer: We have been building homes for 15 years, with several years of research and development before that.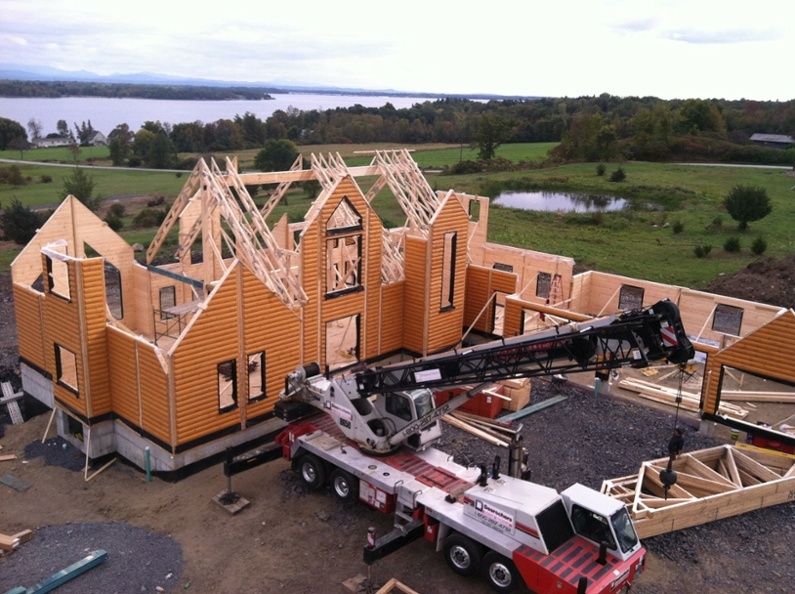 Question: Do you offer a triple pane window option?
Answer: Absolutely. We have plenty of flexibility in style and design. Whether it's a bay window, double hung windows, or awning style, there are plenty of options to choose from.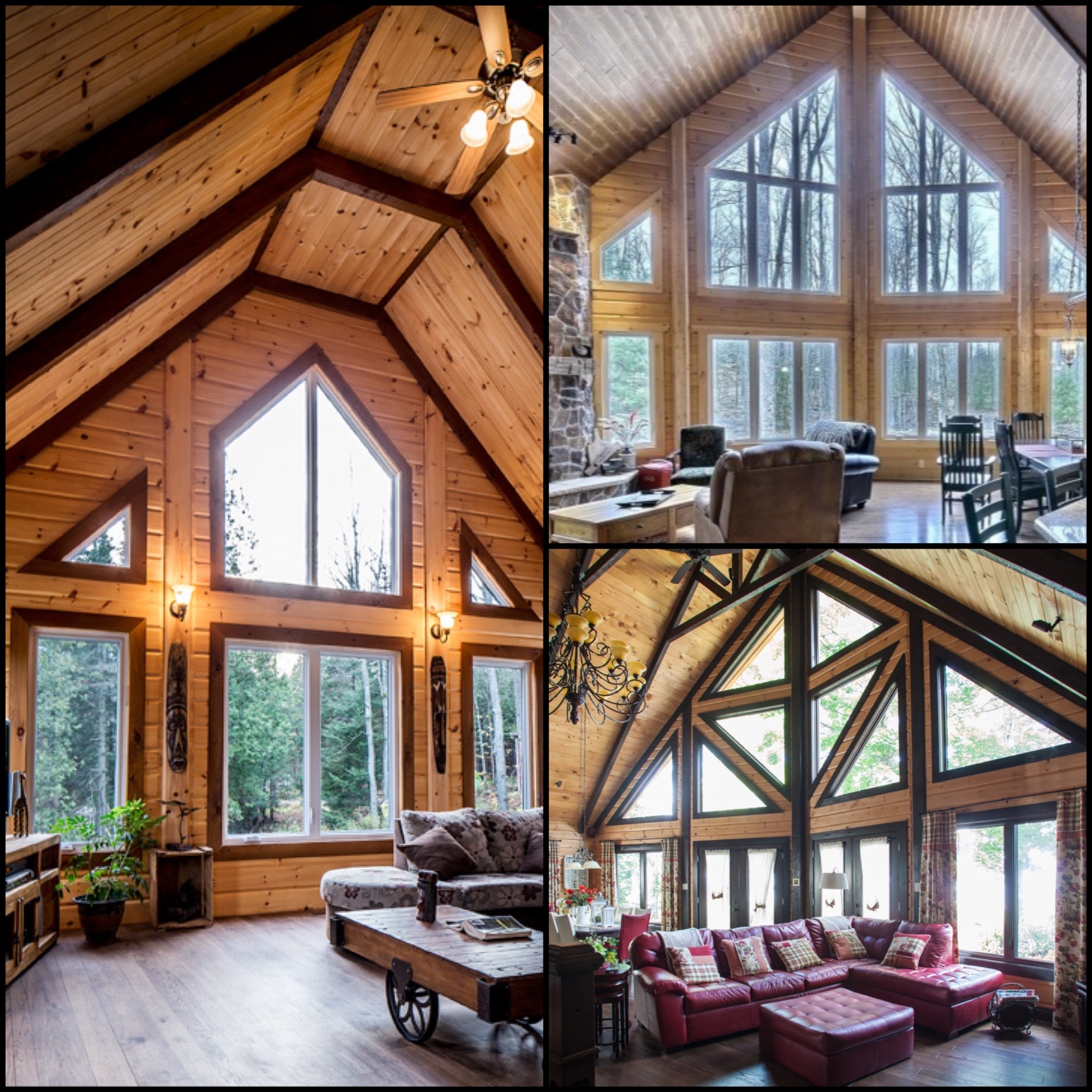 Q: R-30 to R-36. What's the difference in thickness?
A: The wall for the R-36 will be about an inch thicker.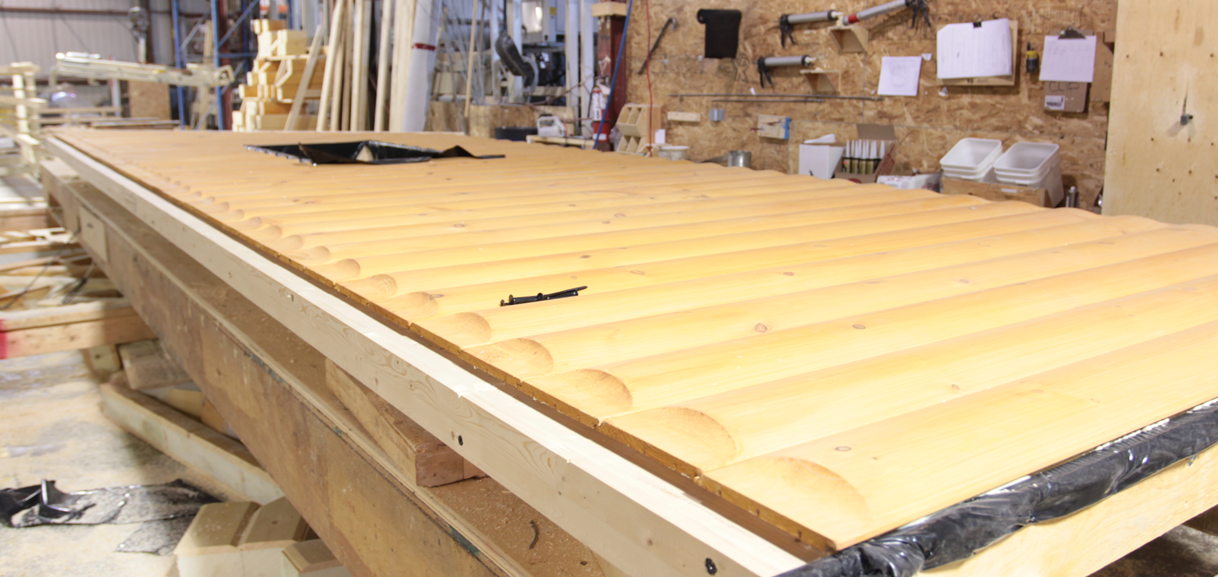 Q: Are all the interior walls of the Timber Block home finished in pine like the panels?

A: They are not - they are traditionally framed. You have conventionally framed lumber and then you have the choice as to what cladding you want over the interior partition walls. Most of our clients - because they have such a large amount of pine around the perimeter - choose to break up the pine and use drywall on the interior walls. However, you will always have the option to use the same cladding on the interior partition walls as on the wall panel to give it a more cottage type feel.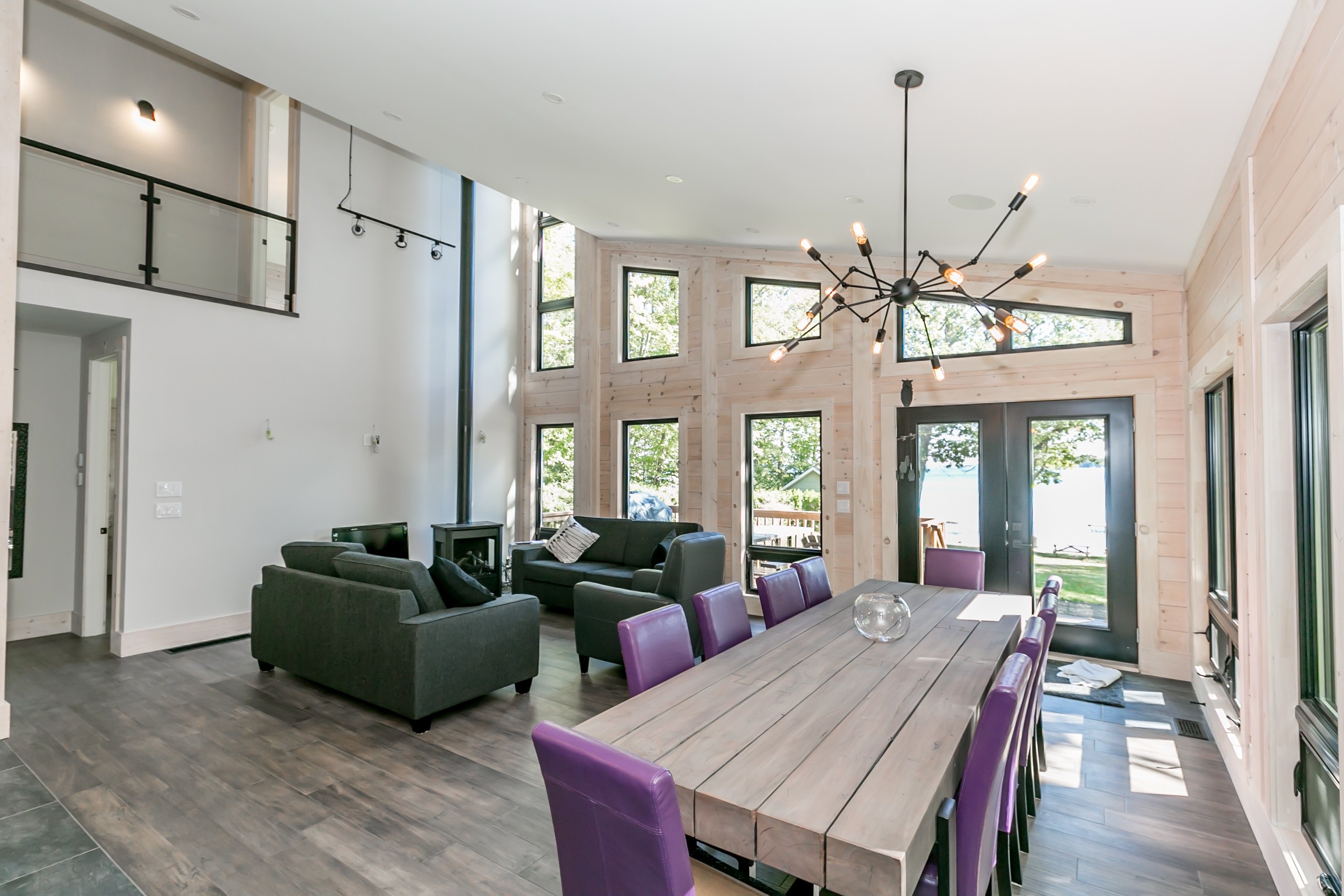 Note: Questions are answered by Project Manager Curtis McCurry and National Sales Manager Anais Bedard. If you have further questions for Curtis, Anais, or any of our expert staff, please send us an email at info@timberblock.com.