If you're reading this, you're either starting or smack dab in the middle of planning on building a new home. Whether you're looking to build a new dream primary home, or looking to contract a second vacation home, here are 5 homes you can pour over for inspiration.
The Eastman
The Eastman has attracted homeowners from coast to coast...Canada and the United States. We've had clients interested in building this beautiful home in a heavily treed area for privacy, in the mountains, on or near a lake, and in a resort-type development
The Eastman has a very interesting story, as it was initially designed for the Quebec-based reality show "Tous Pour un Chalet." Each week, teams had tasks and challenges they had to work through during the construction of the Eastman, with the winning team taking home the BIG prize...a completed Timber Block Eastman. Here are photos of that Eastman, inside and out.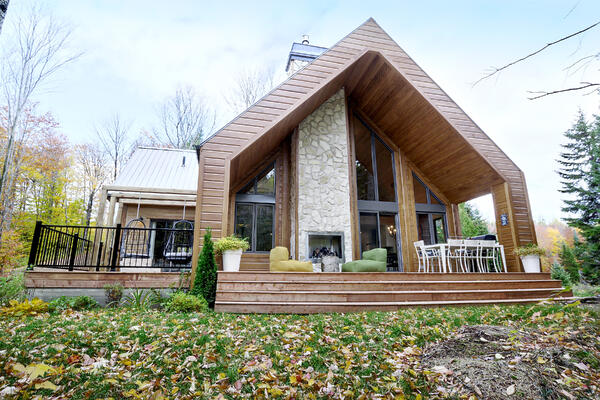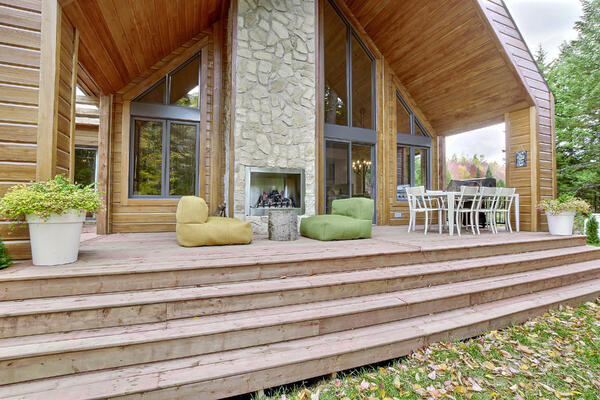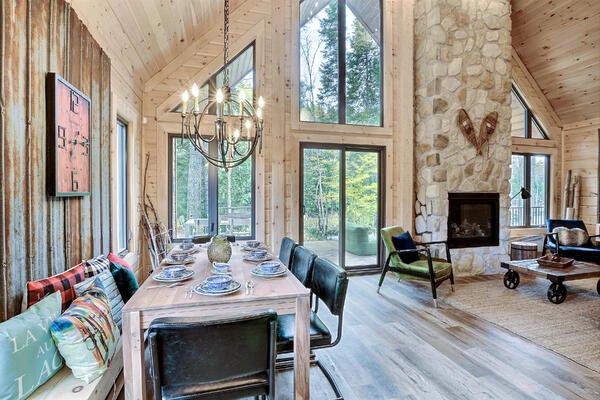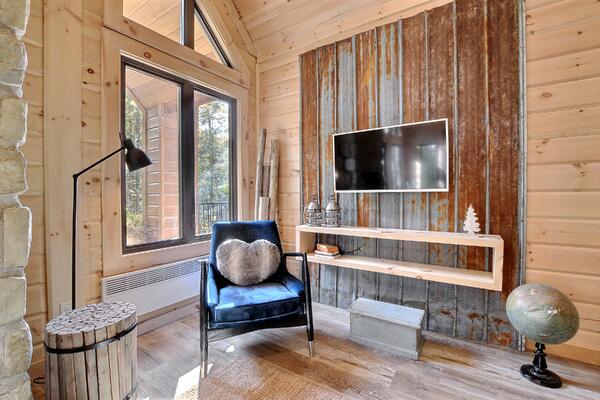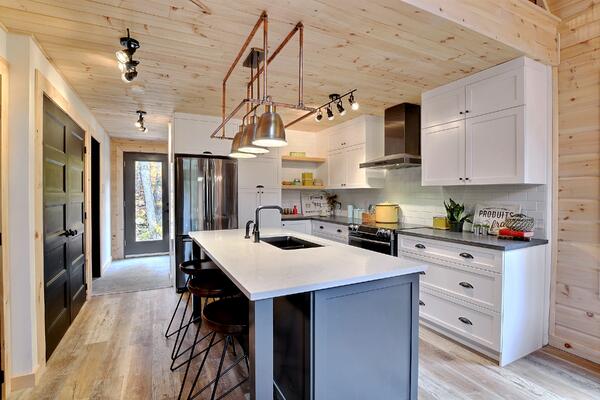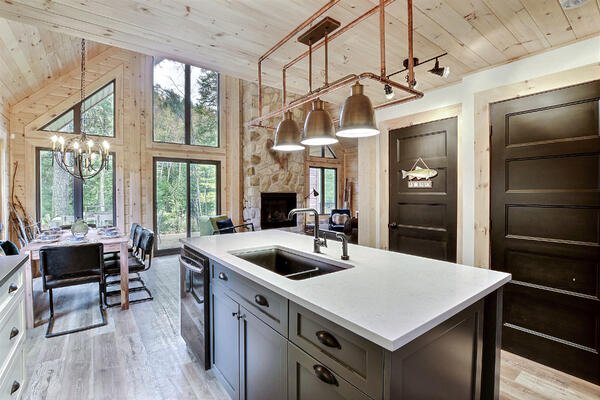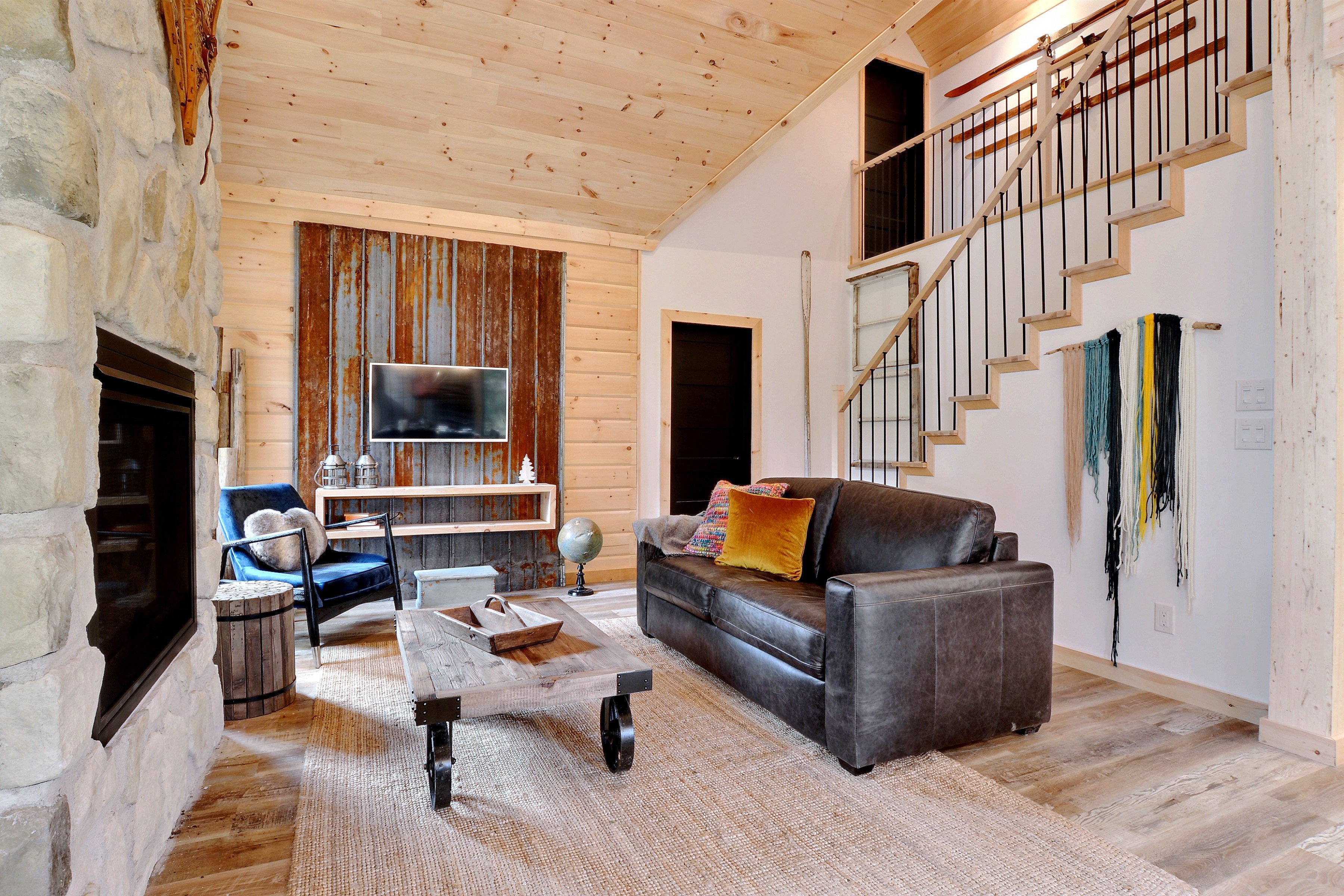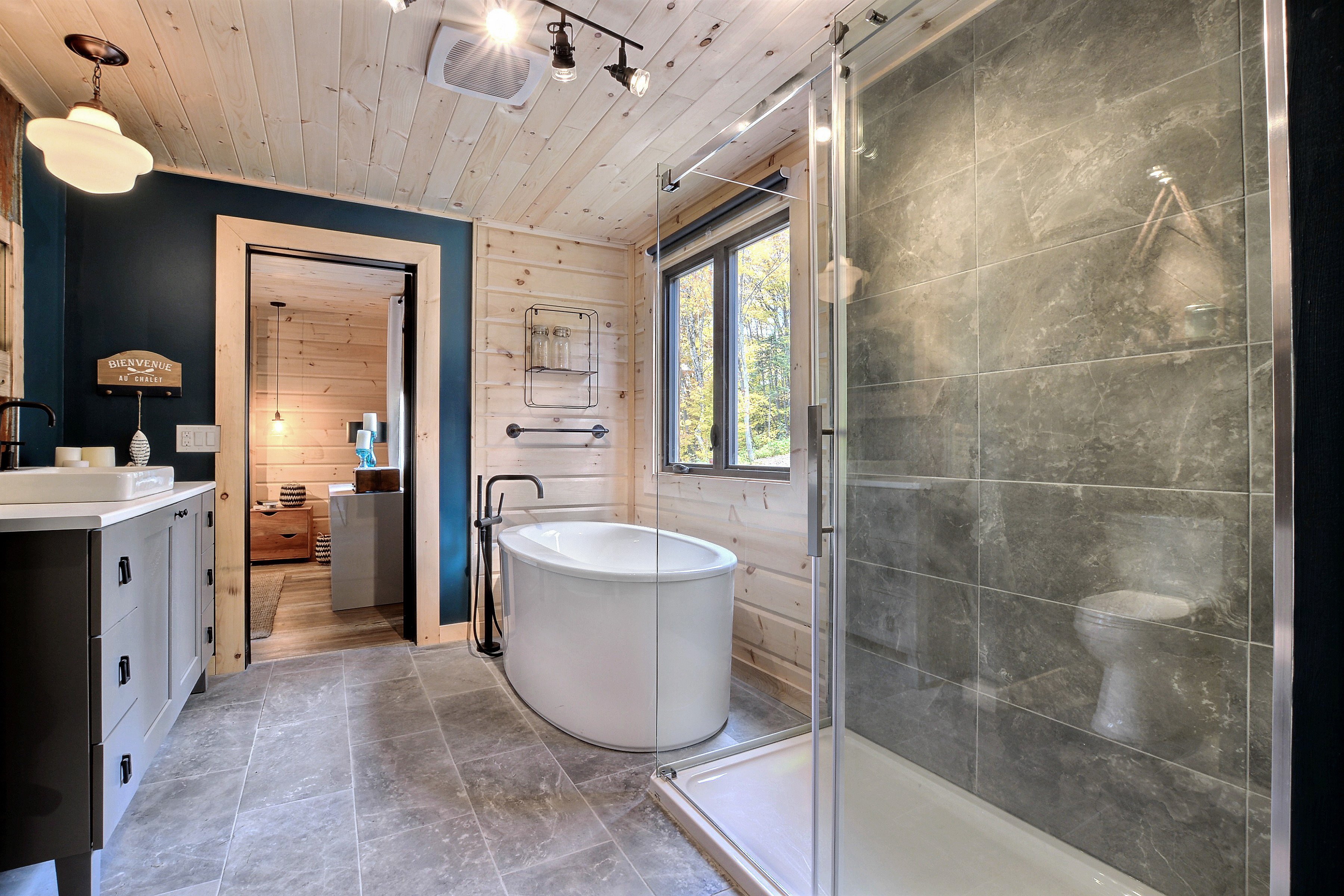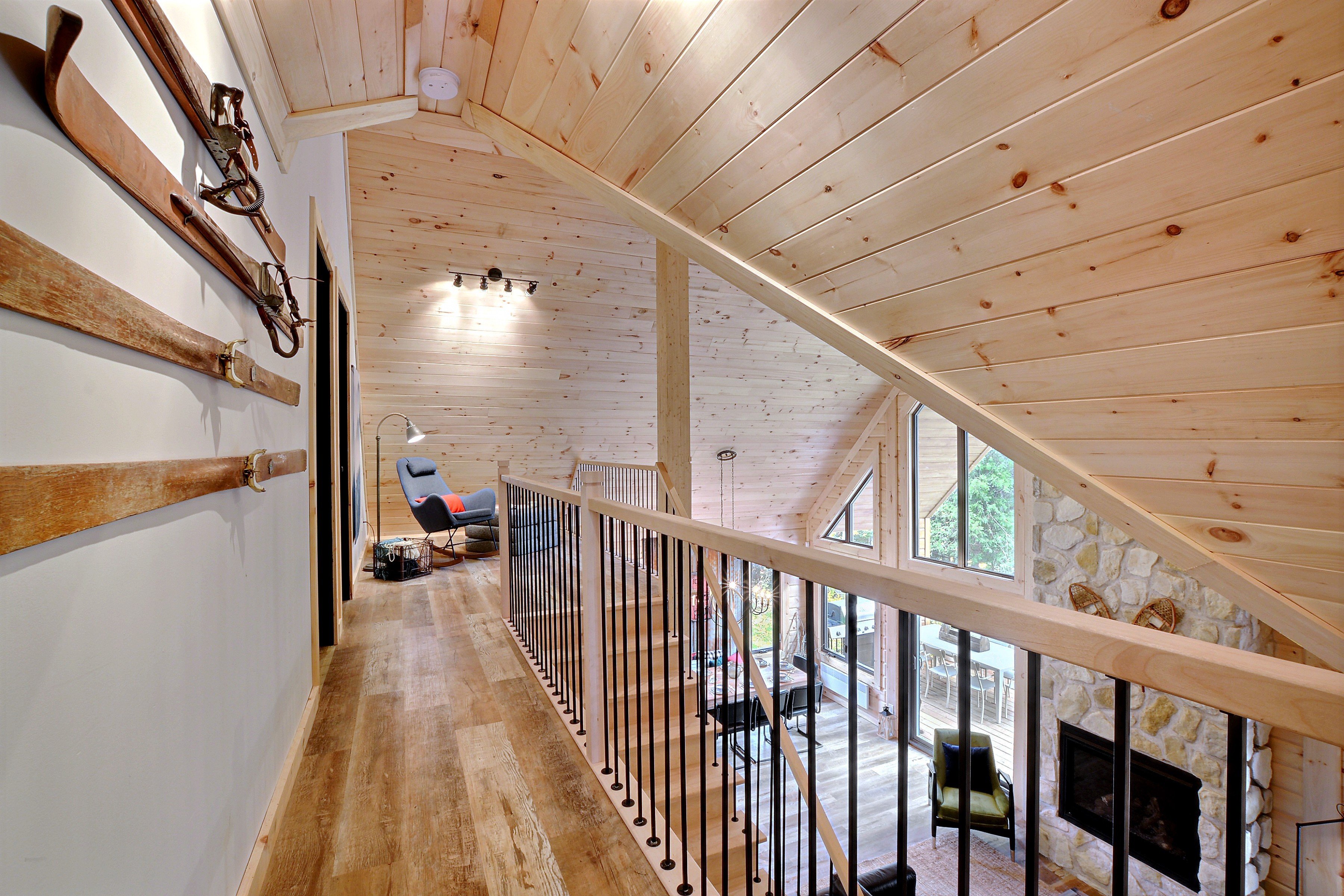 Like all Timber Block homes, the Eastman can be modified to suit your needs, the following is an example of a rendering completed for a new Timber Block client.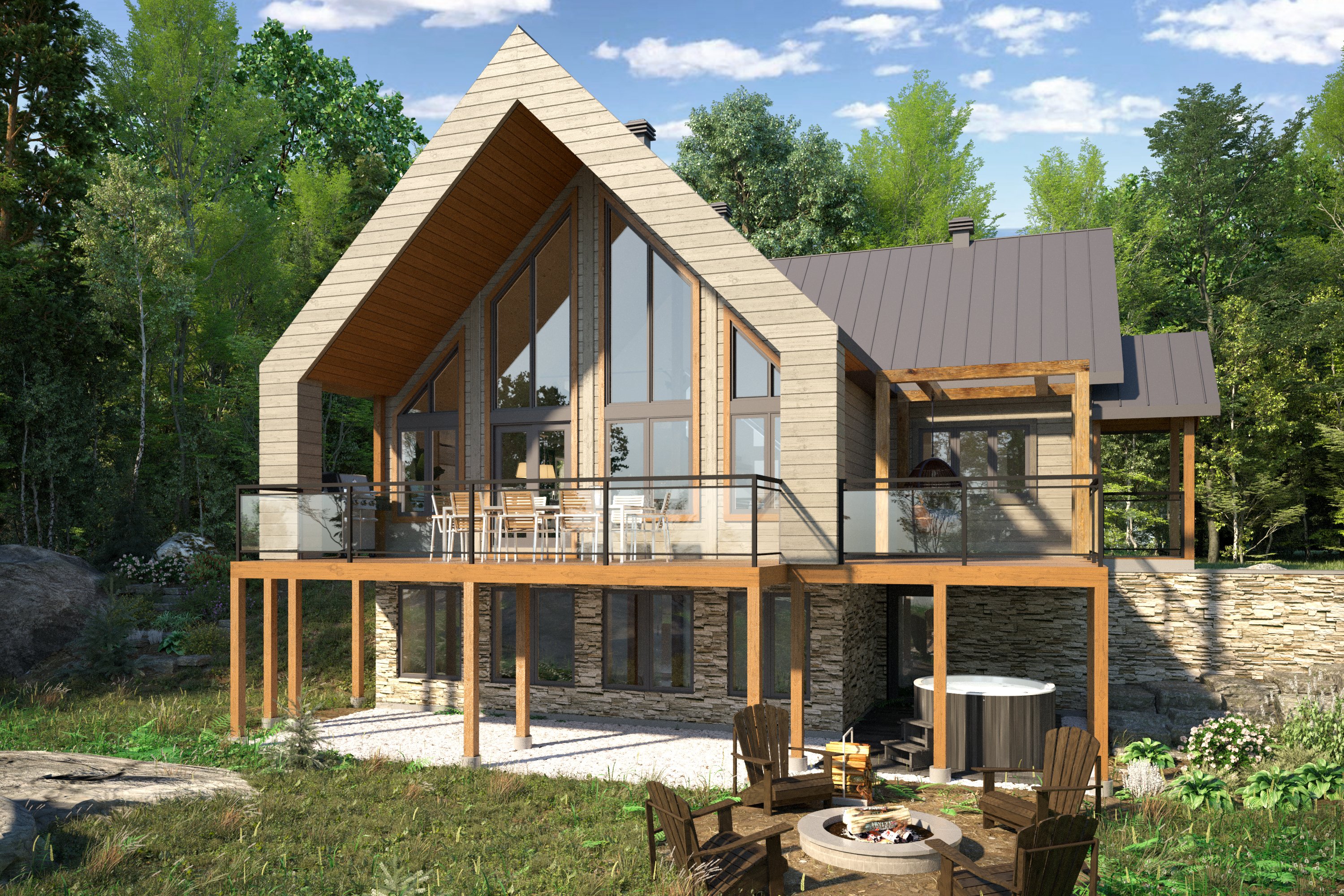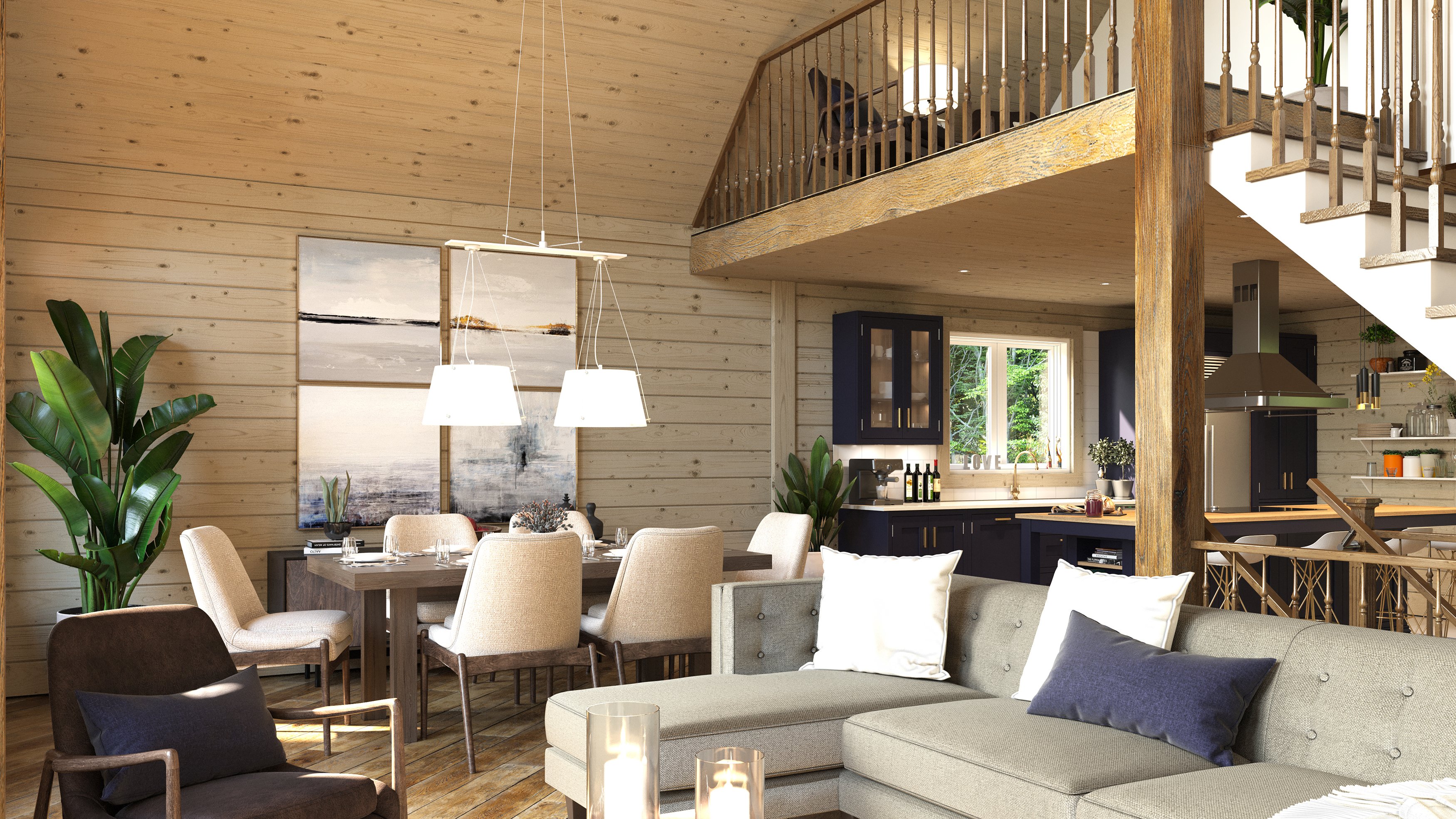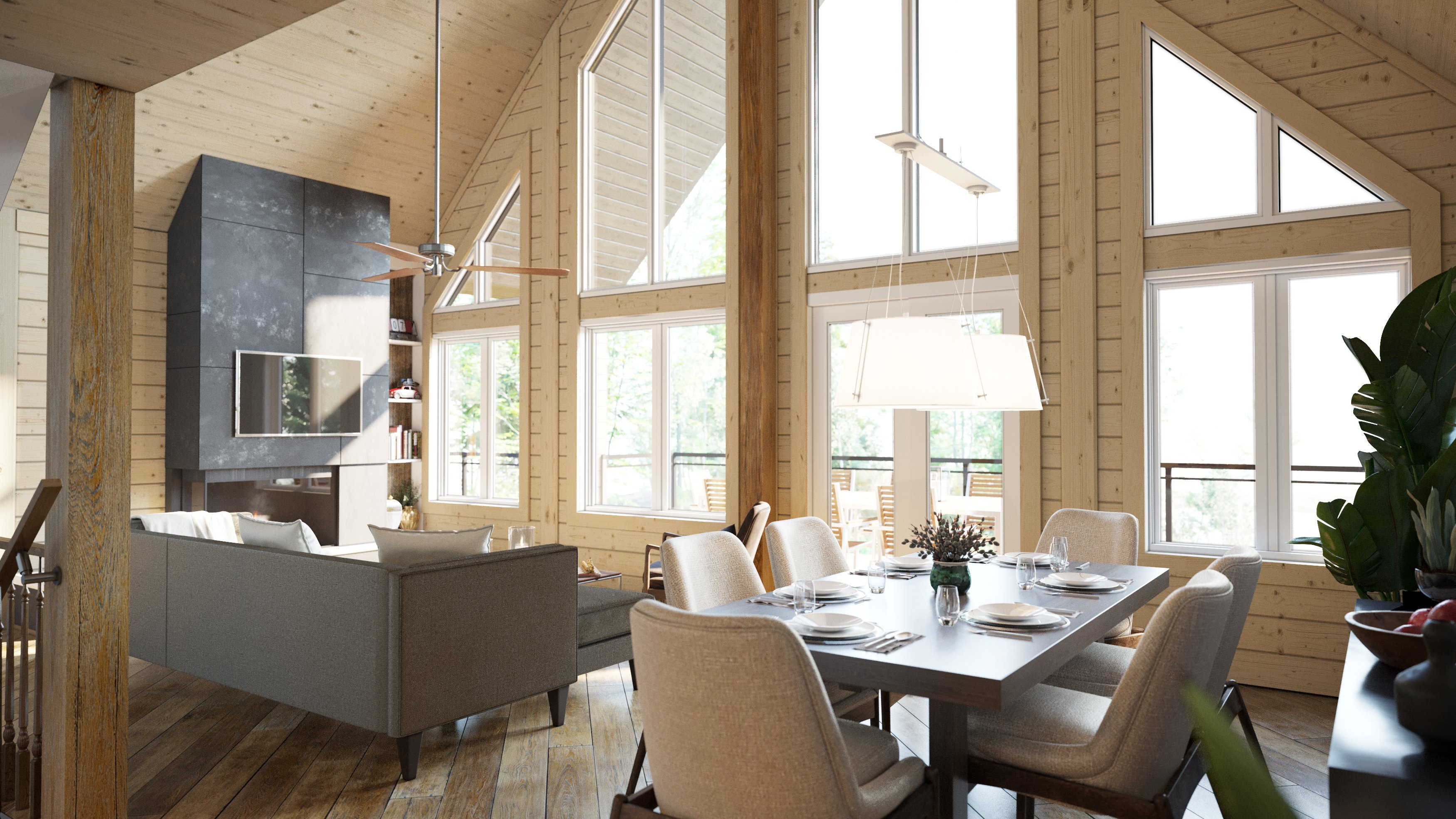 See the original Eastman floor plan here.
The Dakota
If you're no stranger to Timber Block, it's likely you've feasted your eyes on this beauty before. With the traditional A-frame style, cathedral ceiling, open plan with a loft open to below, a wall of windows and more, it's always been the perfect design for those looking to build a home with a view.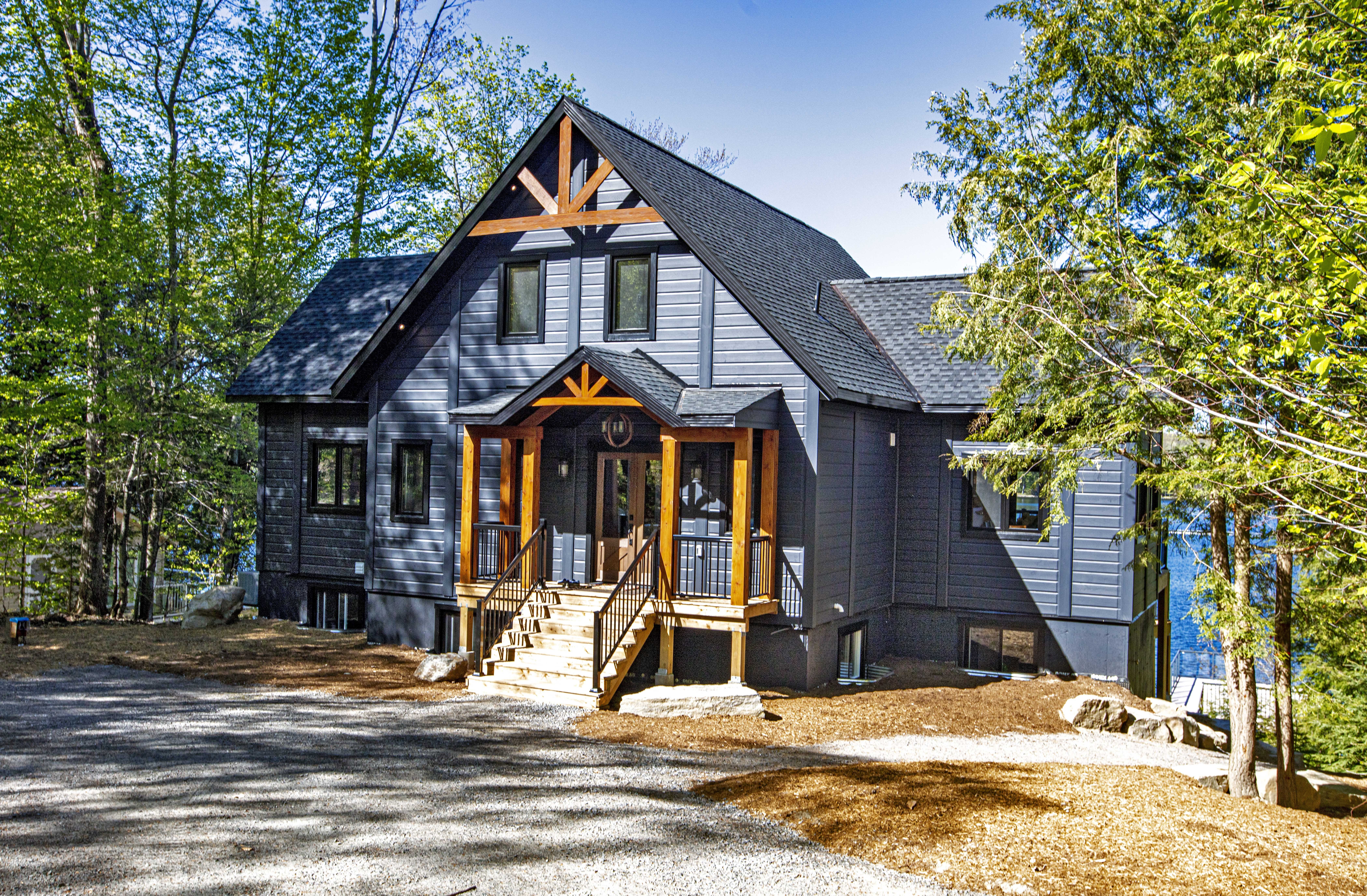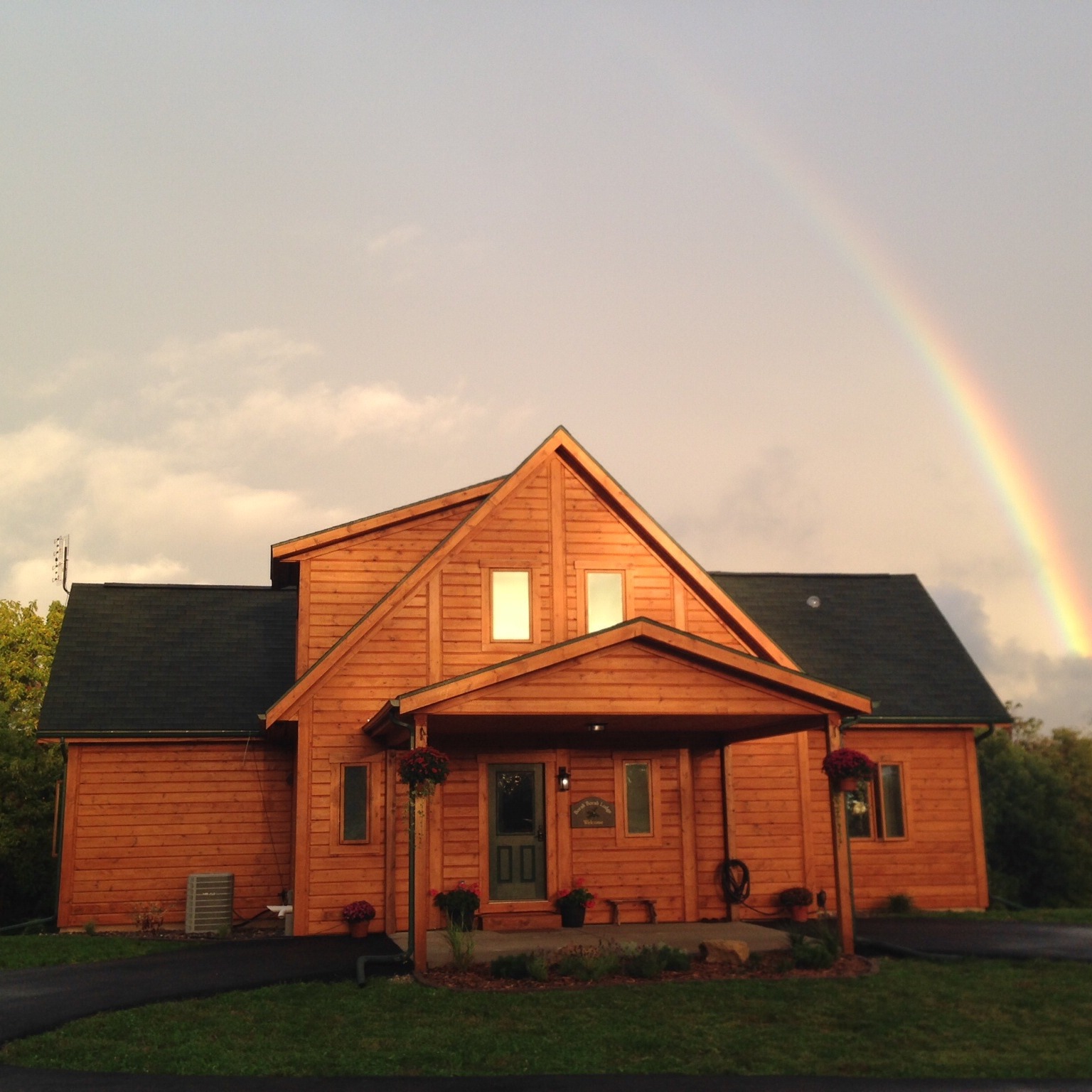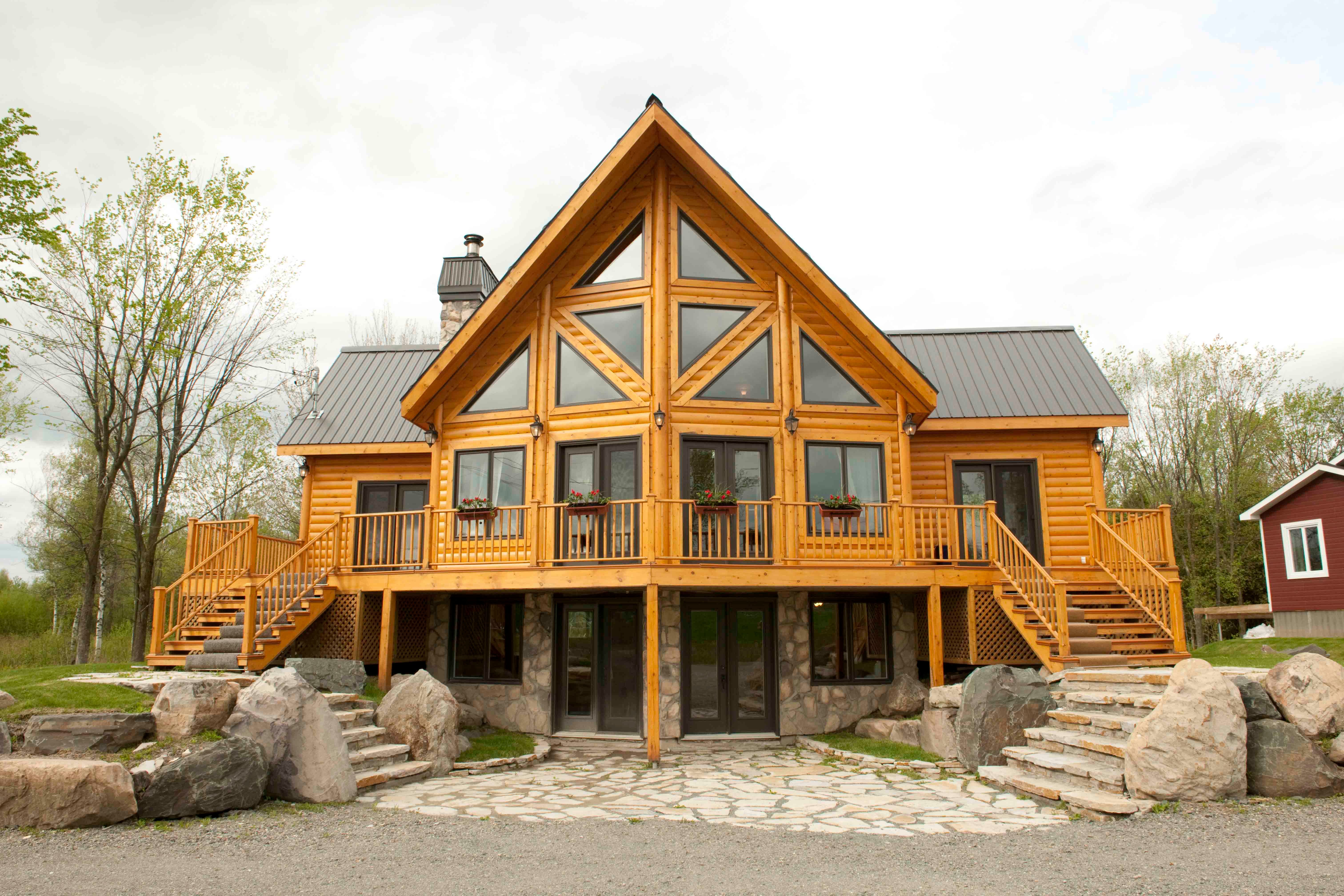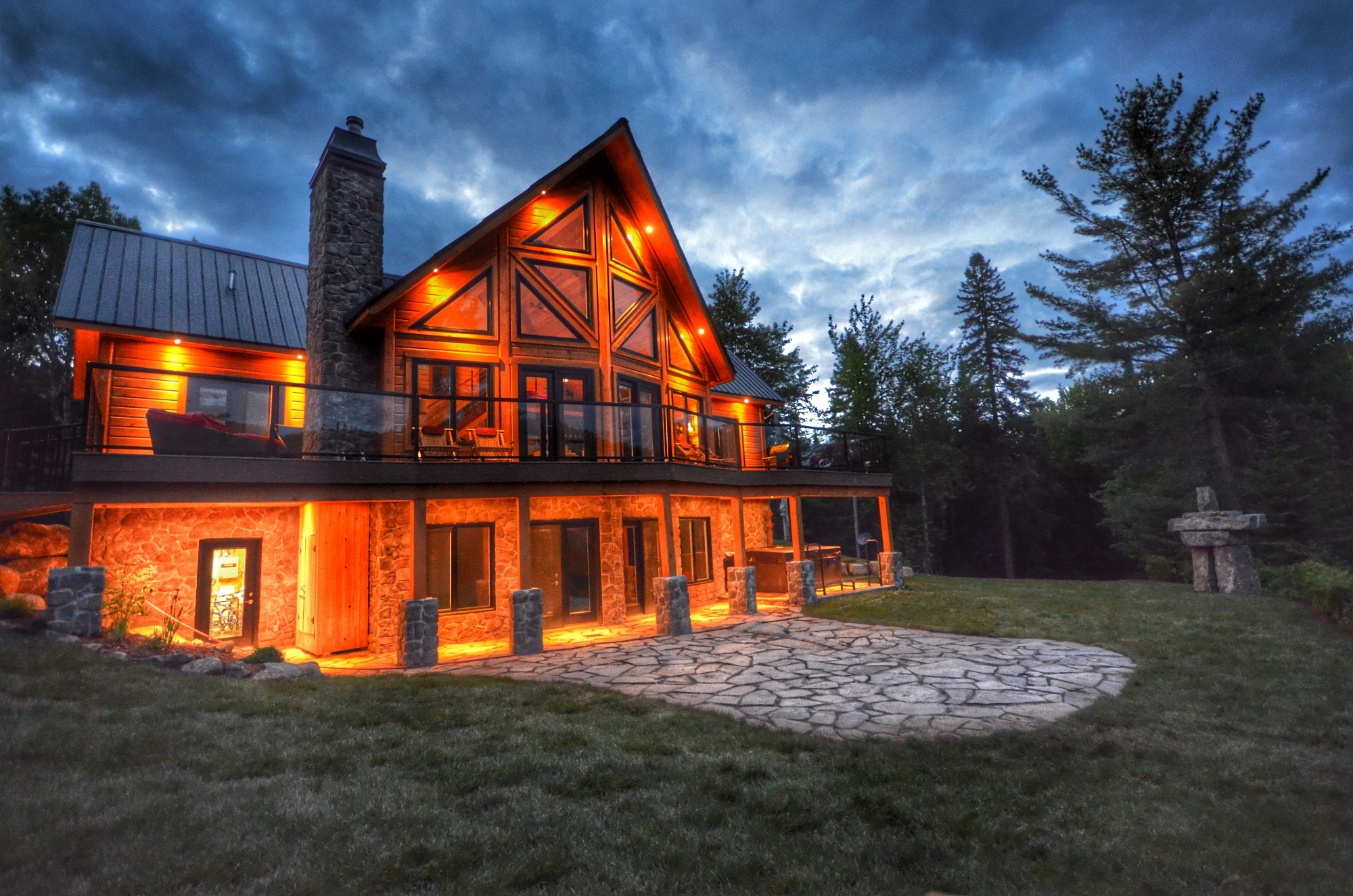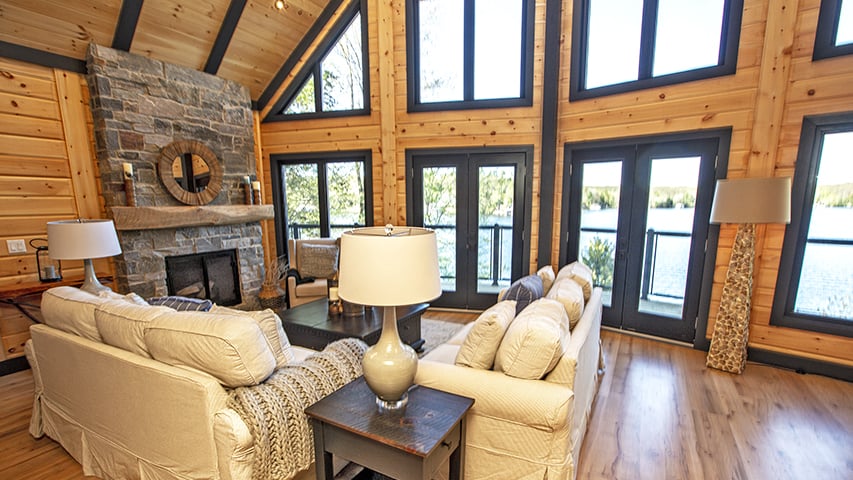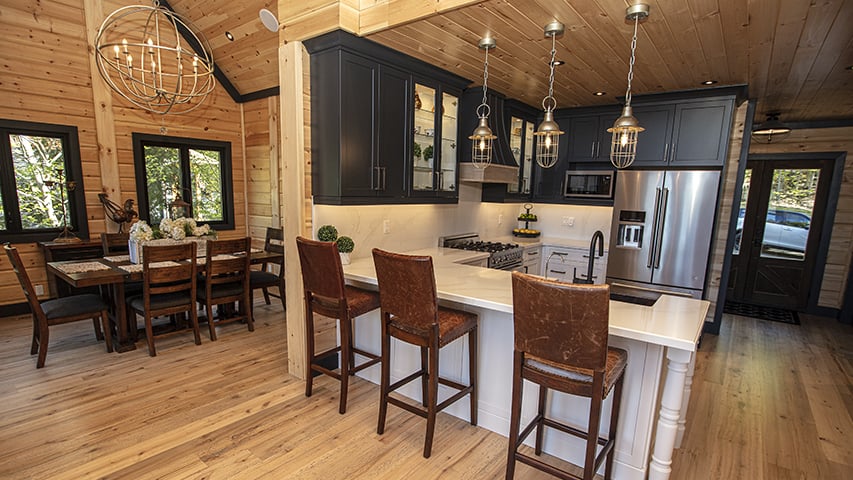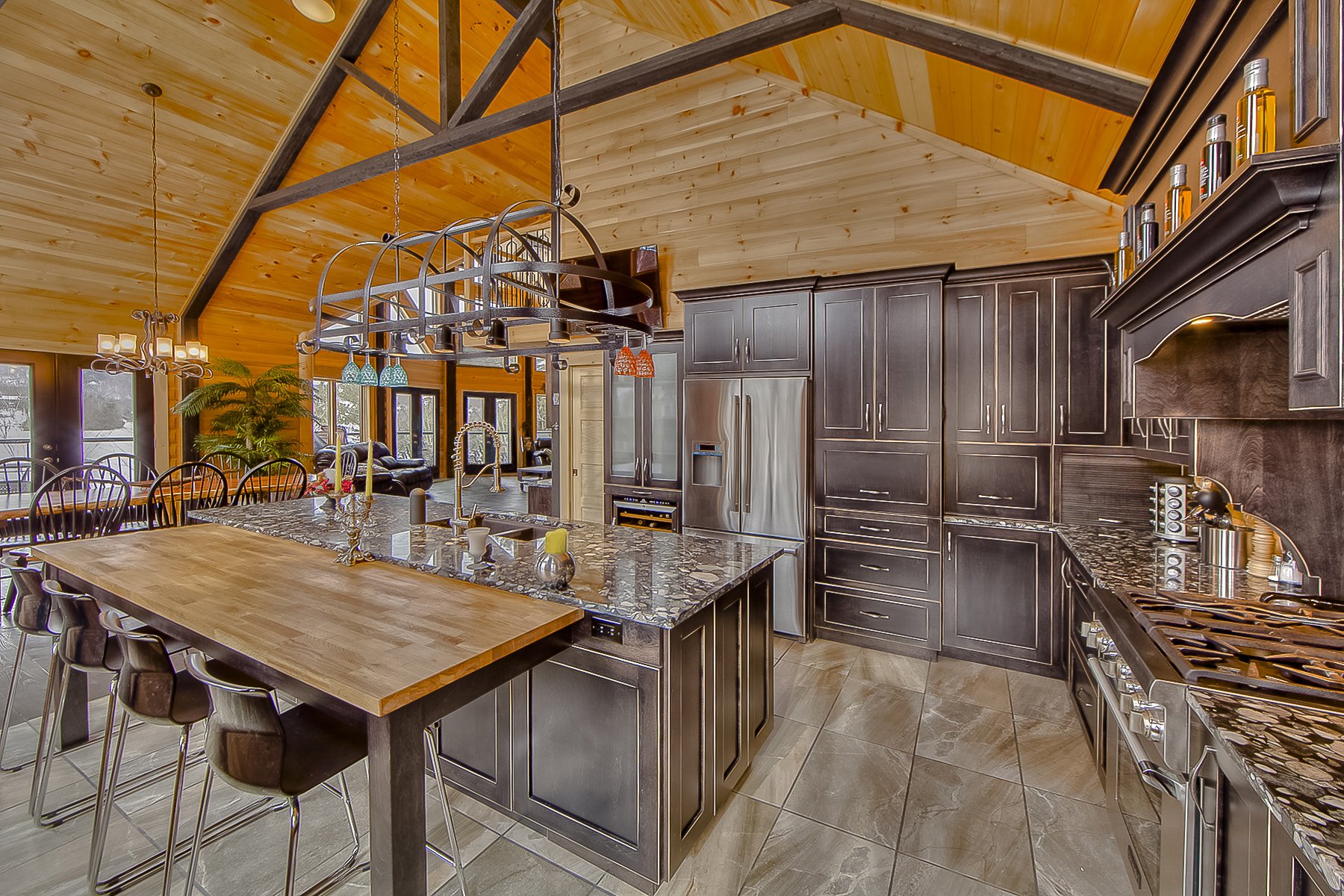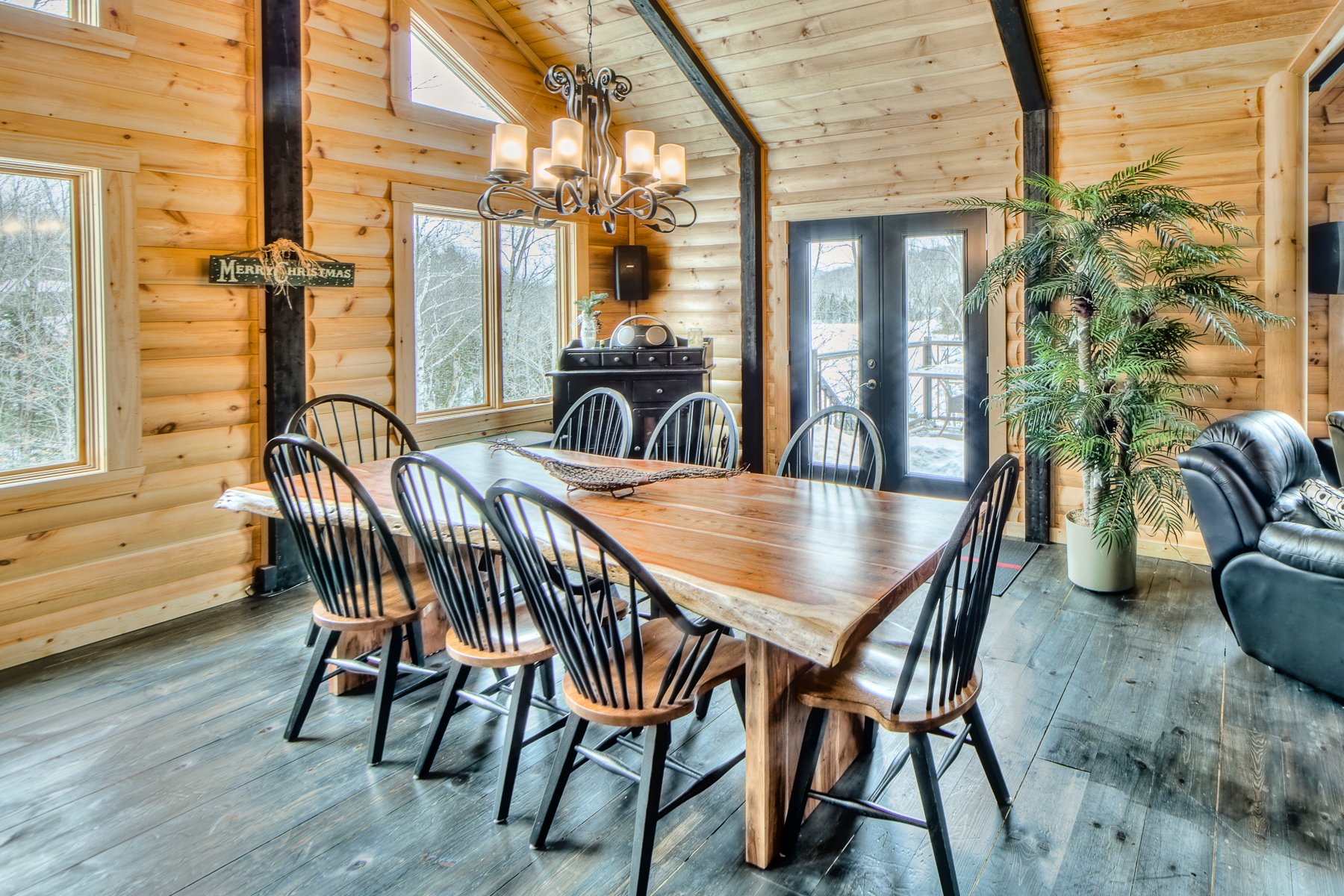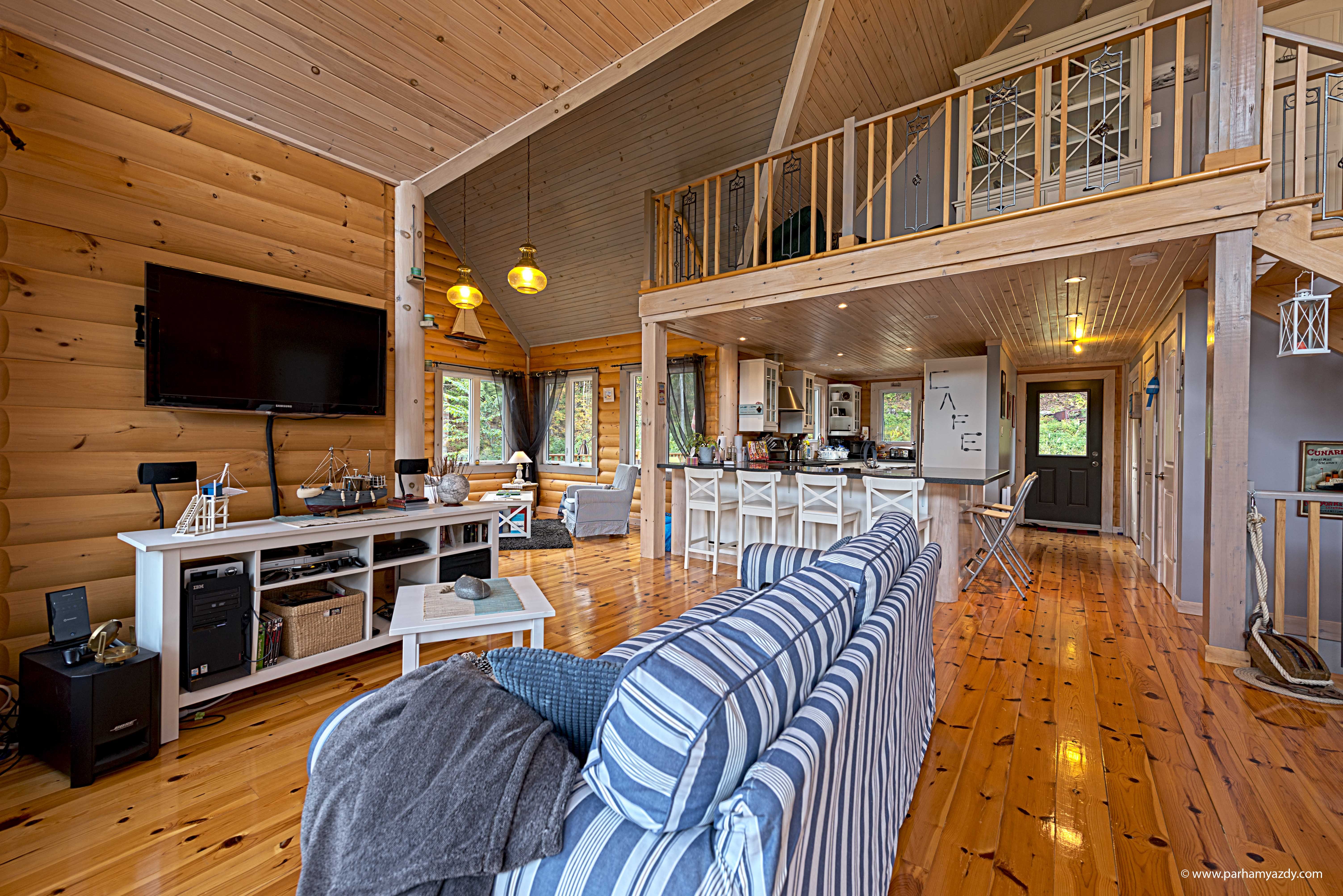 See the original Dakota floor plan here.
The Labrador
The Labrador runs up in popularity similar to the Dakota. It's a well laid out plan, larger than the Dakota, with the stock plan sitting at 2514 square feet. It has 3 bedrooms, main floor master, large master bath, walk in closet and main floor laundry. The living, dining and kitchen areas are all open. The upstairs has another 2 bedrooms and 2 full baths, a sitting area and a loft open to below.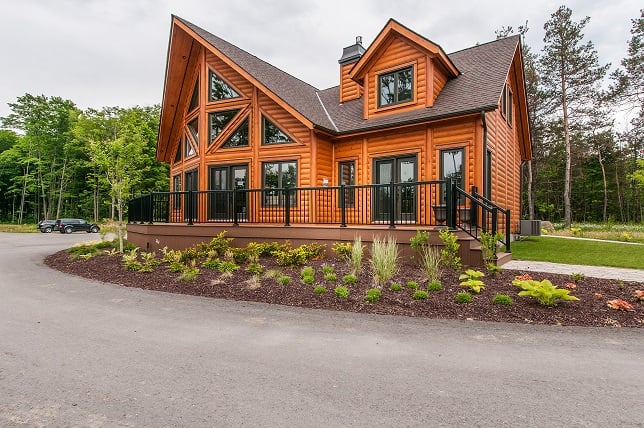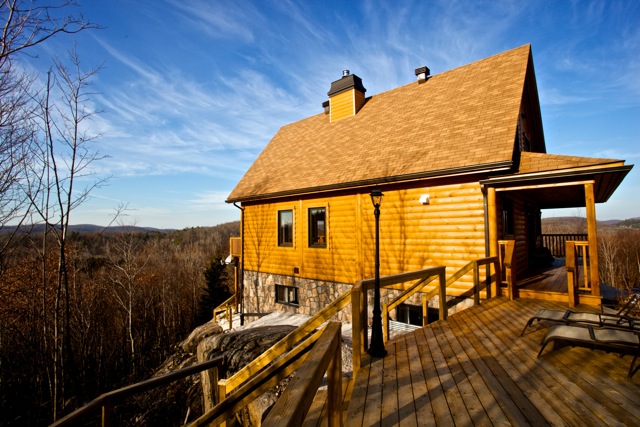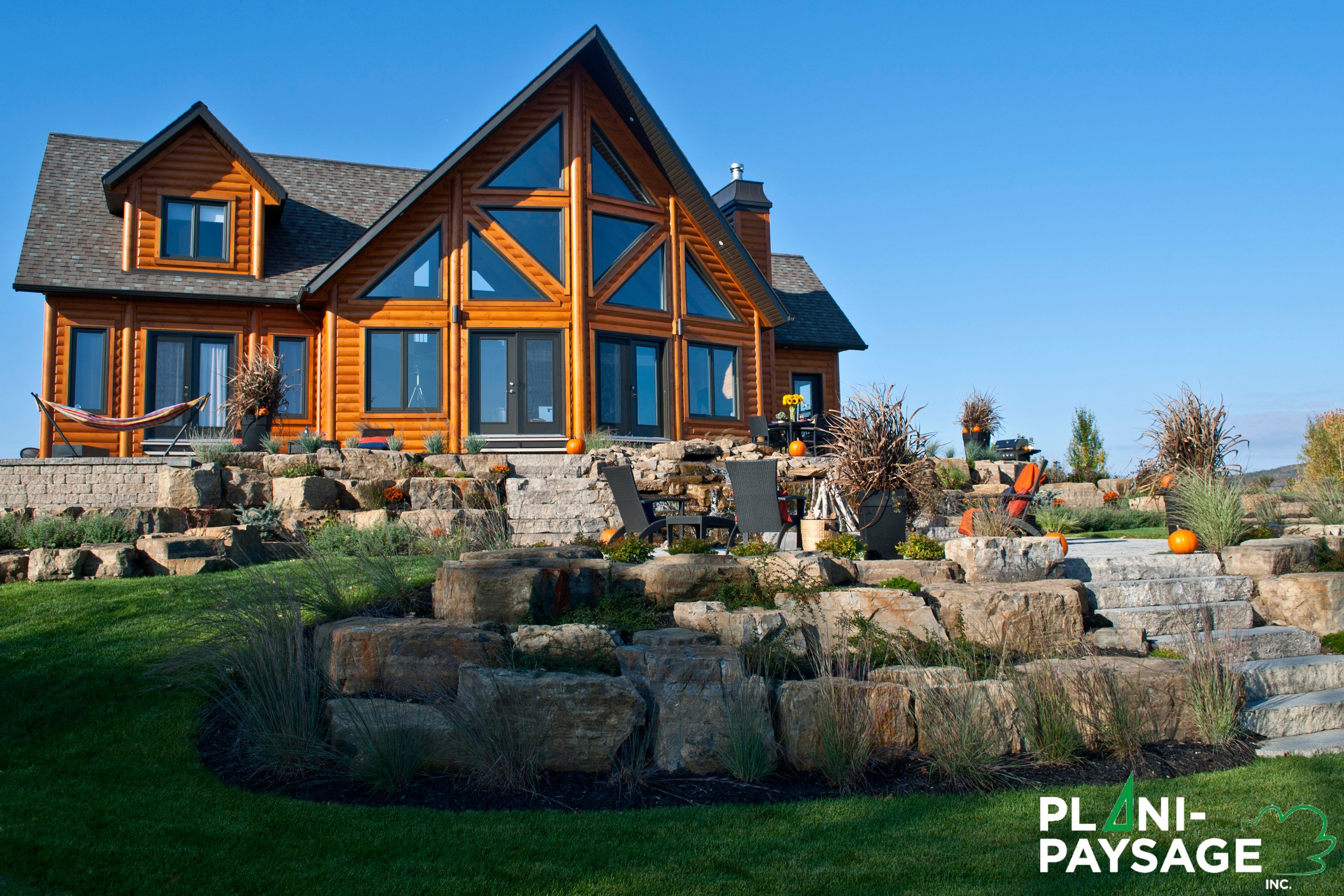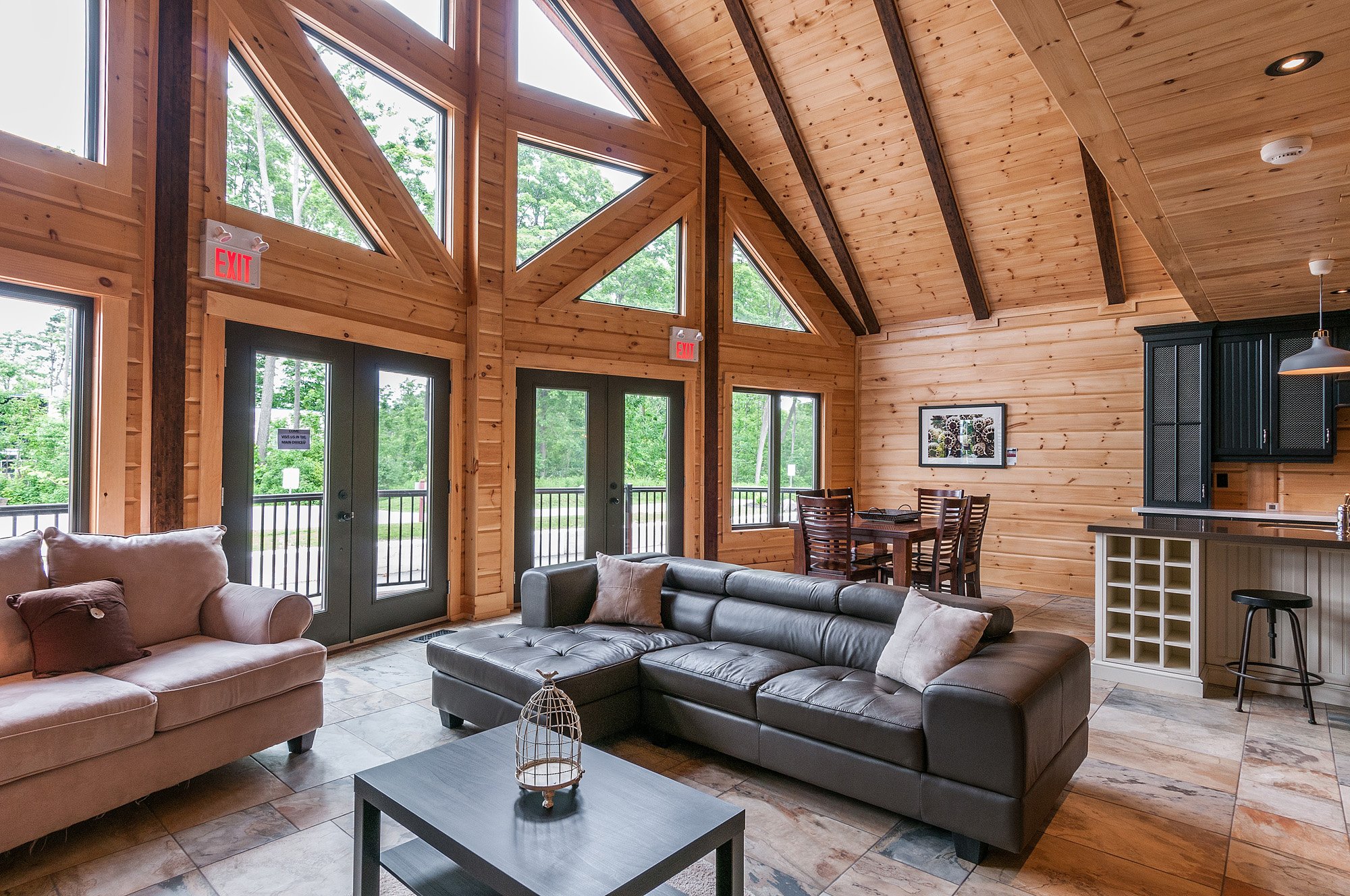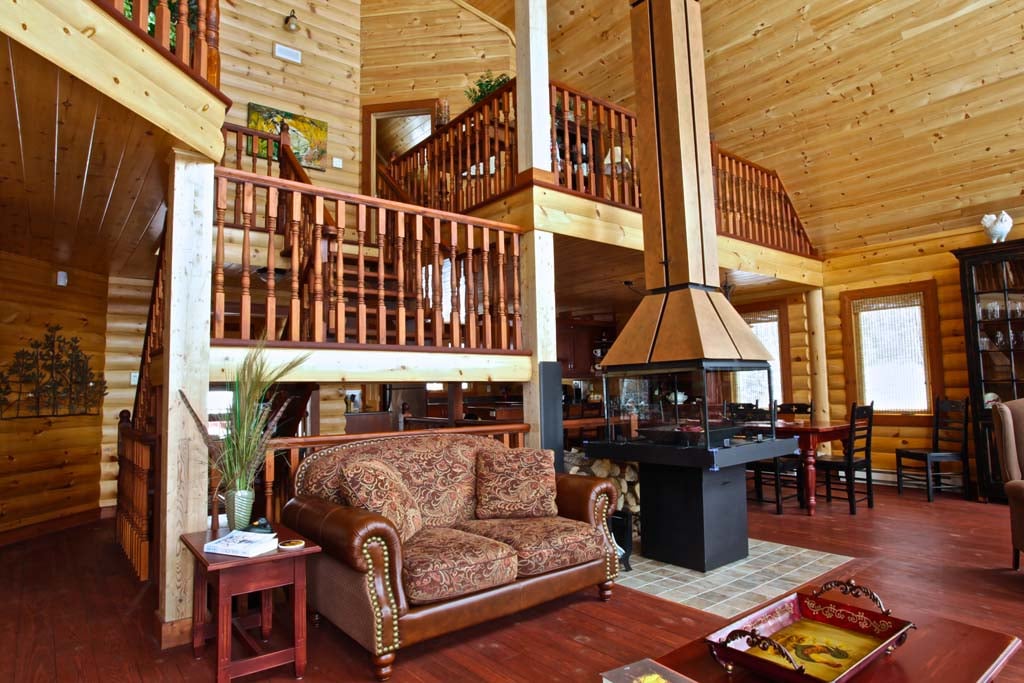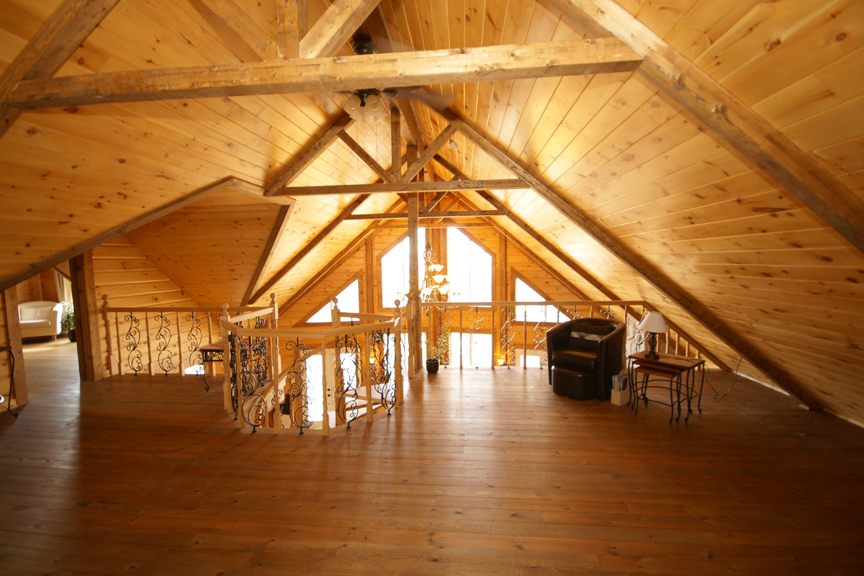 See the original Labrador floor plan here.
The Sun Lakes
The Sun Lakes is the definition of contemporary design. 5 separate sets of sliding doors allow easy access to the outdoors - a staple of contemporary living. Clean, straight lines, an airy floor plan and a ton of natural light complete the Sun Lakes.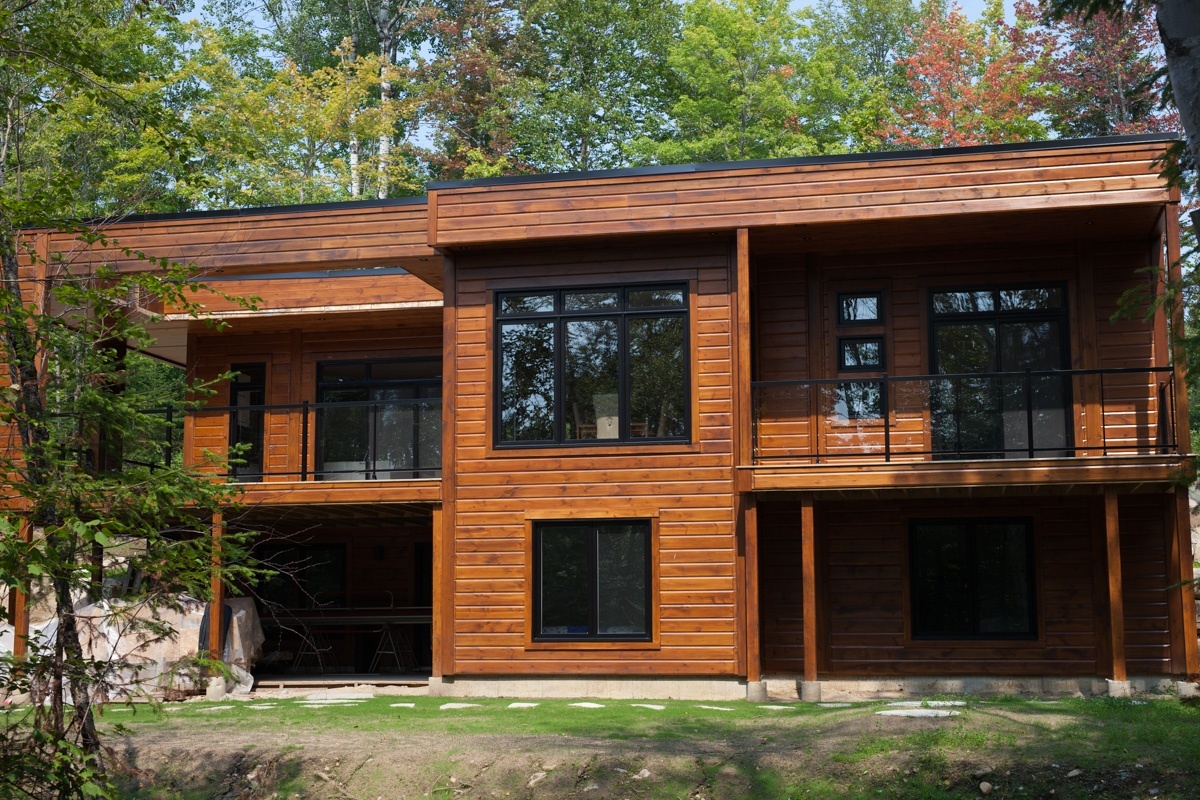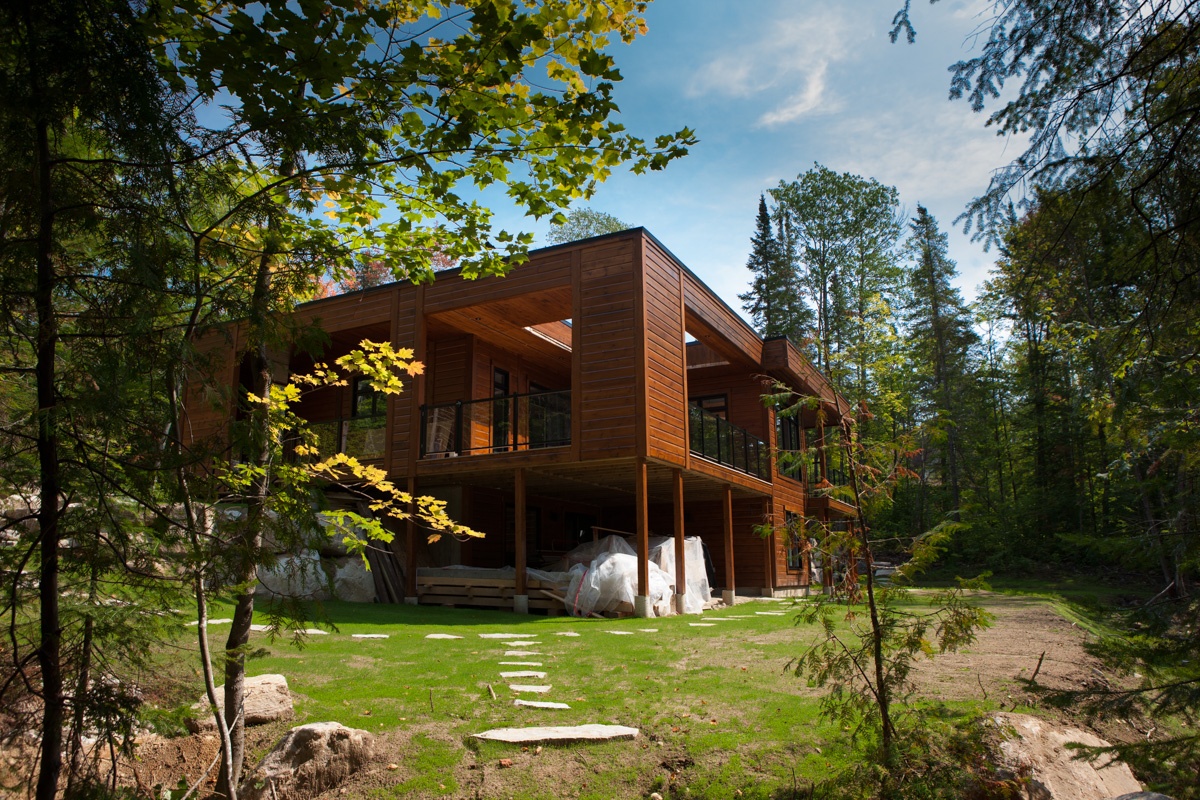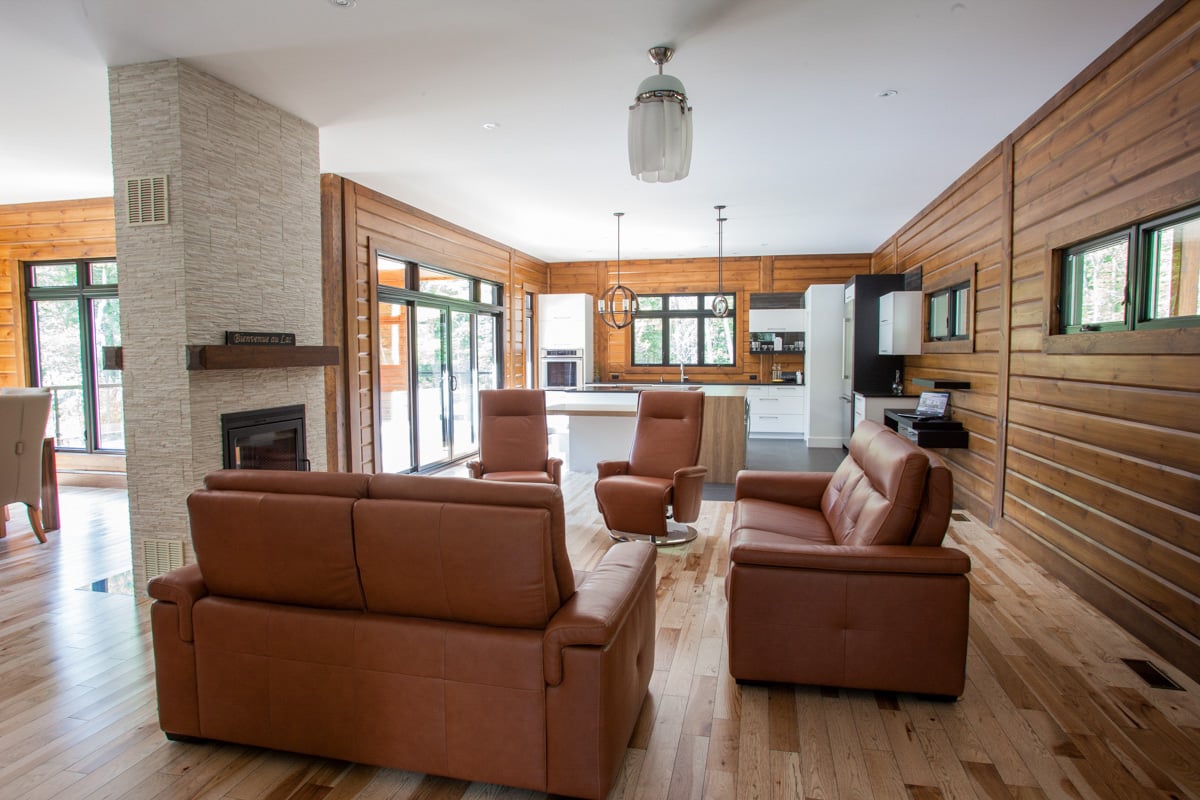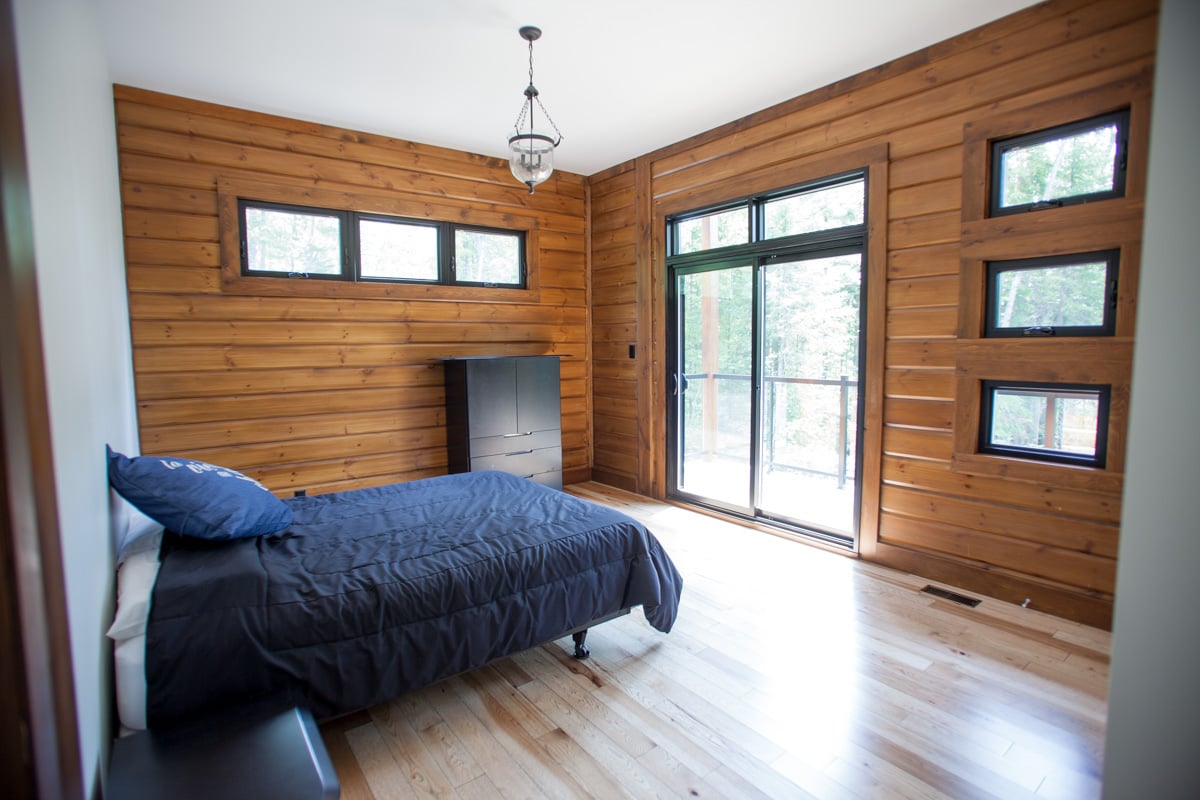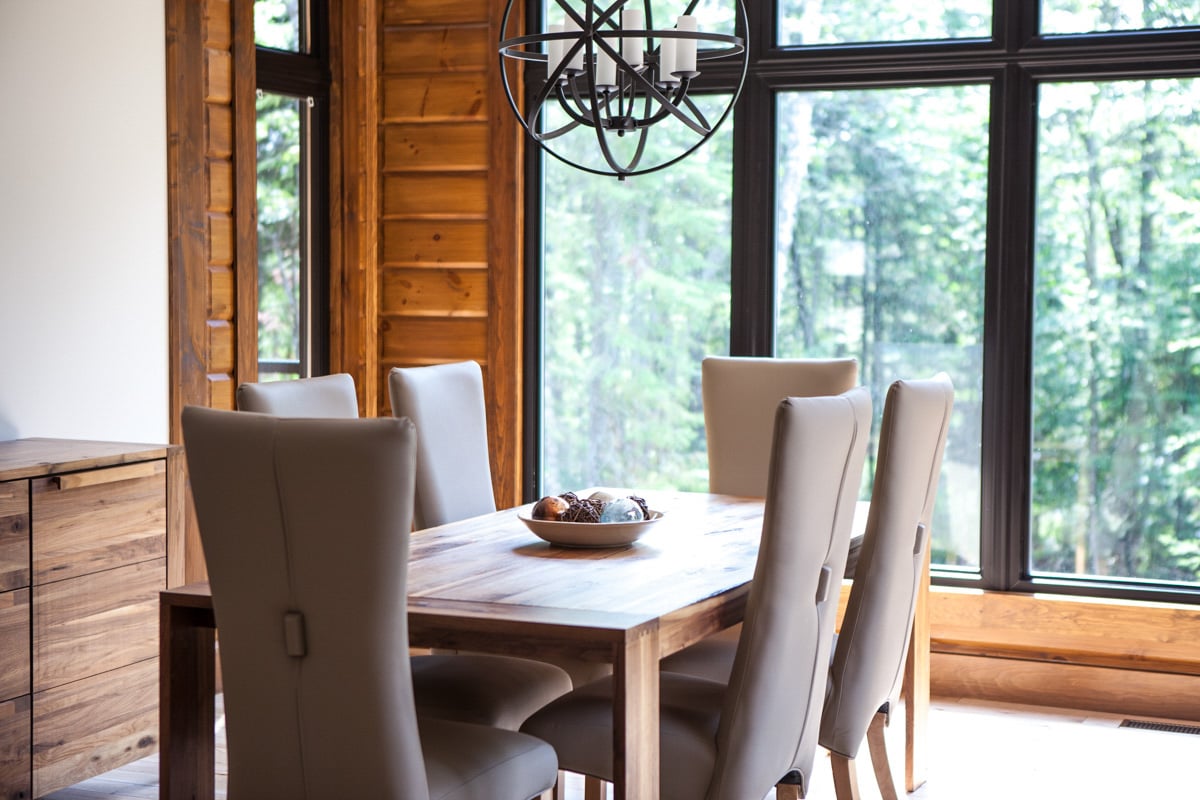 See the original Sun Lakes floor plan here.
The Monterey
Our number one best seller in the Contemporary Series. It has all the features and benefits of contemporary style, with some added features, like an open air space above a single car garage.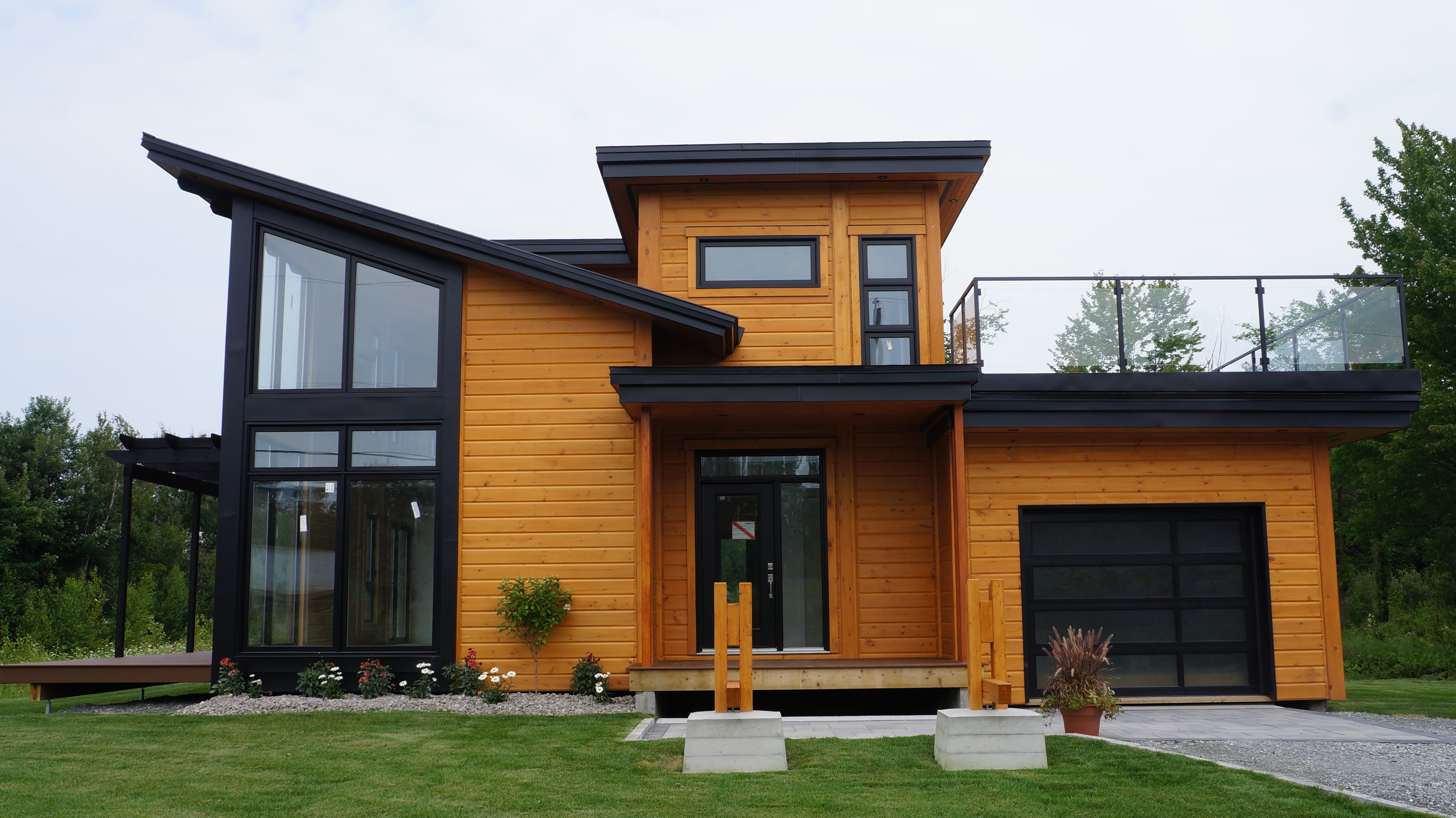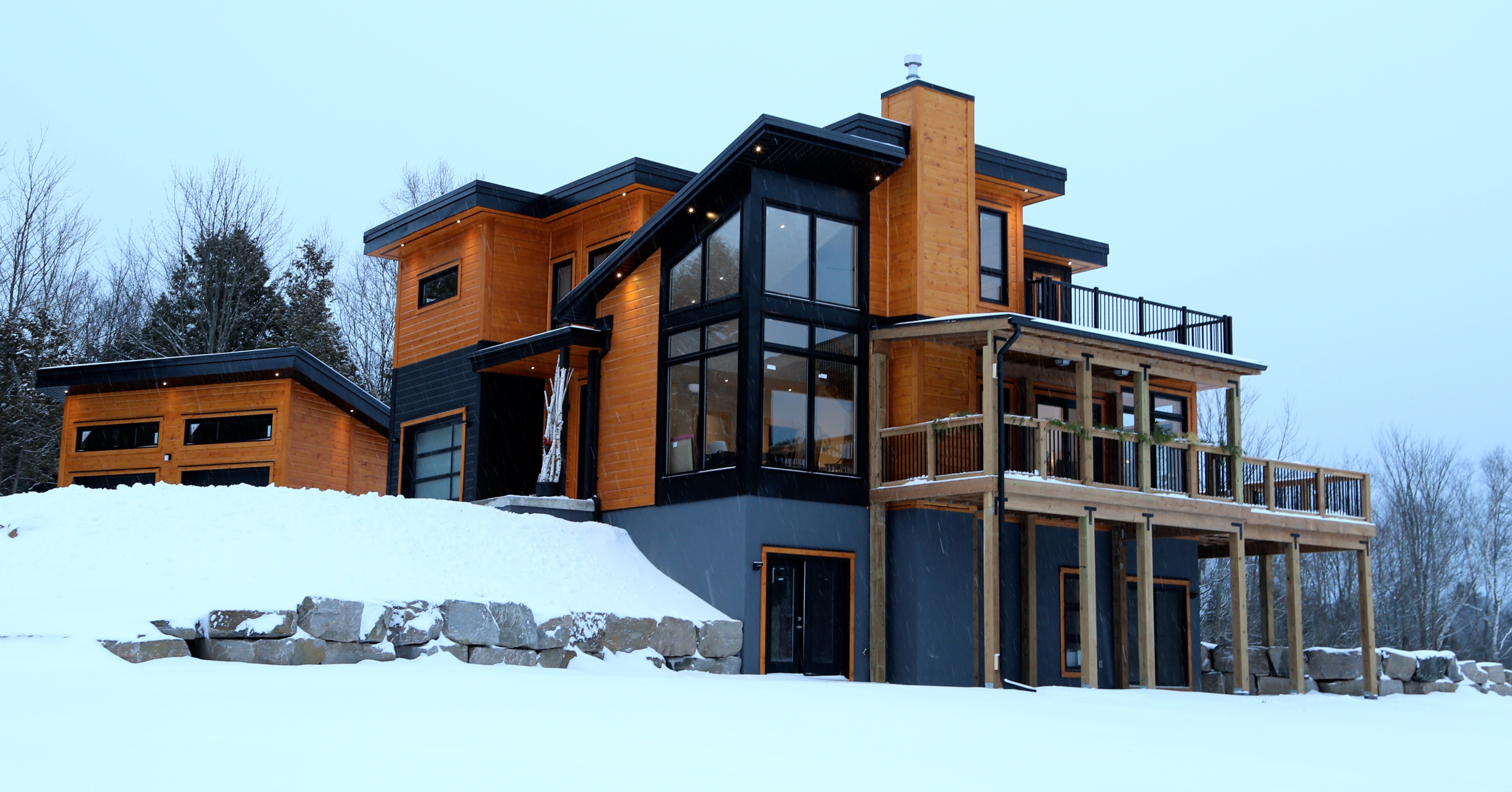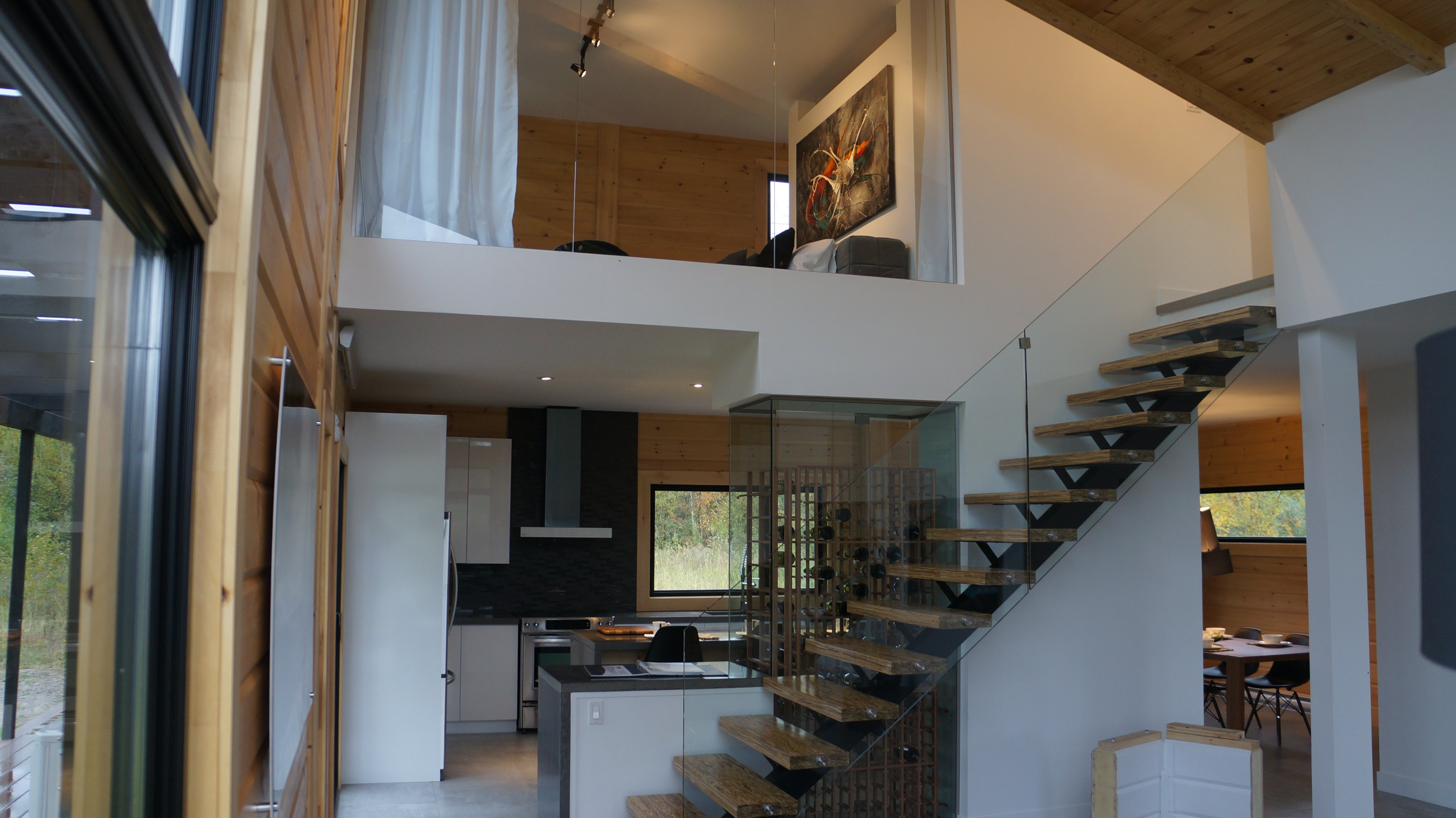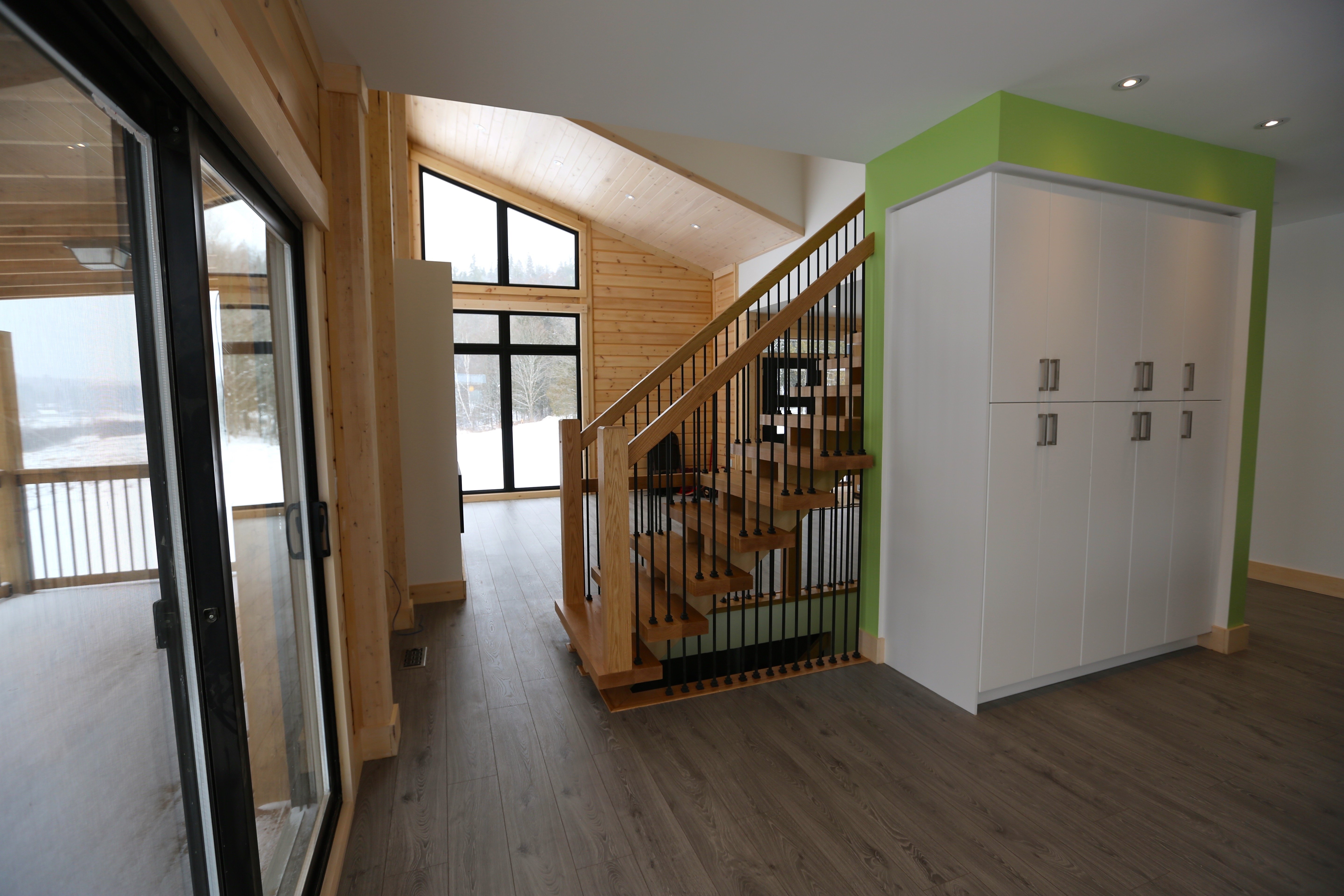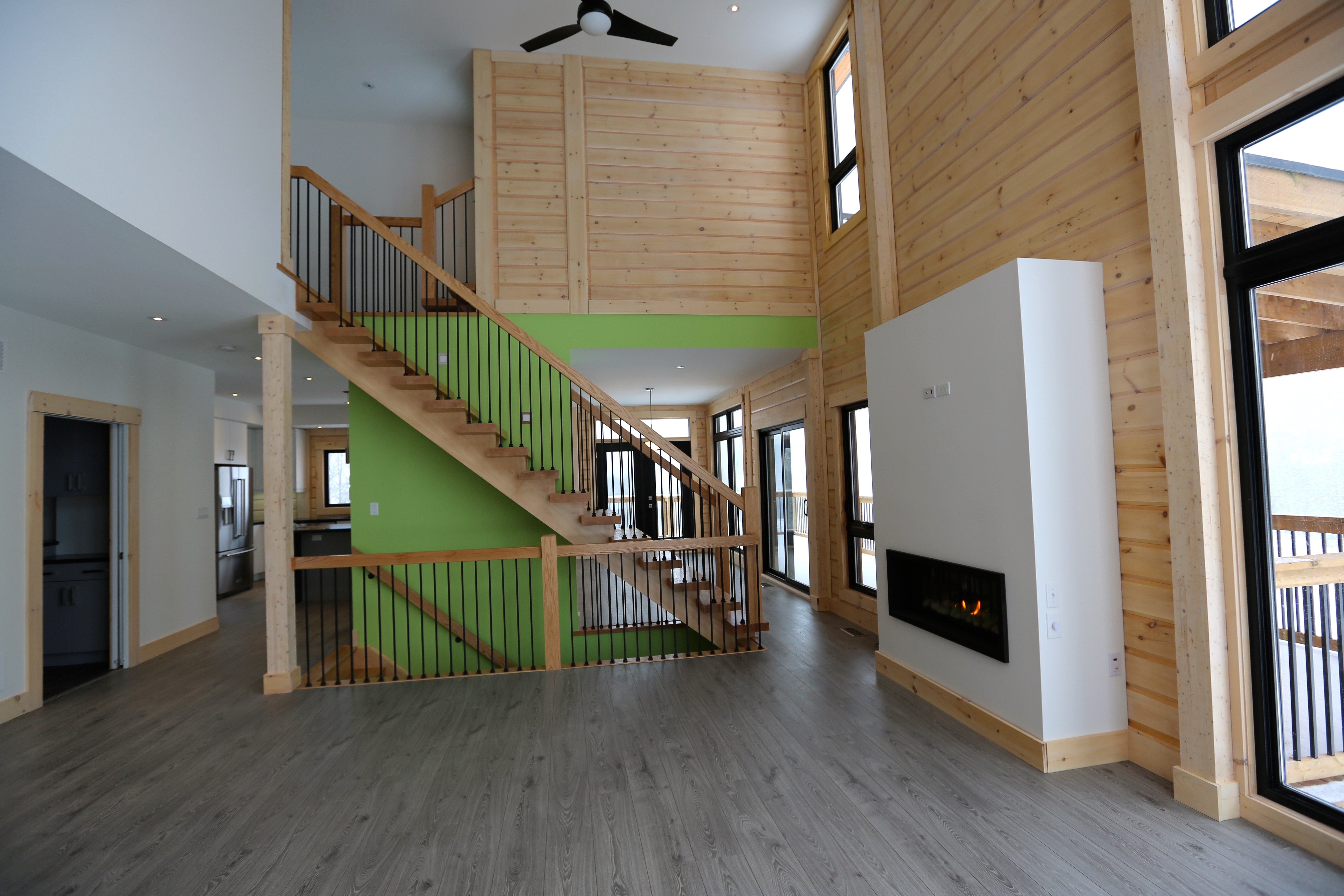 See the original Monterey floor plan here.
For more inspiration, spend time in the Timber Block photo gallery.
For any questions about our homes, technology, processes and procedures, or to visit us in person or speak to a Home Consultant, contact us below.