Did you know that close to half of Timber Block homeowners built their home far from a Timber Block location or model home? From the very early steps of the home building journey to the actual wall raising, most stages are completed...from a distance!
Romi Gibbs is a Timber Block Home Consultant, based out of Timber Block's Connelly Springs, North Carolina Sales Center. While many of her clients live or are building in or around the state of North Carolina, she also has homeowners coast to coast.
Today, we'll go through the "virtual" steps of home planning, plus get some tips from Romi on how you can make the experience smooth and simple.
The very first thing you can do, is jump online and view our plans. Romi says it's important to answer the questions you're asked, (plus ask your own) in preparation of your first phone call or virtual meeting. "Expect us to ask what your budget for building your home is, and be prepared to answer honestly." Our Home Consultants are experts in the field, highly experienced and professional. Answering these simple questions can really get you started on the right foot. For example, if you know building a 5000 square foot home isn't in the budget, your Home Consultant can start you off with plans more suited for you.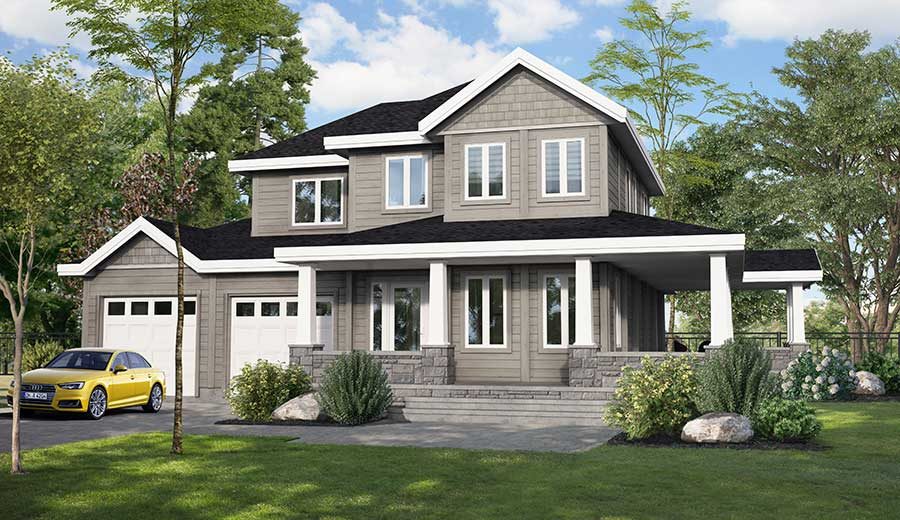 Make a list! Making a list of what's important to you will go a long way. "You'd be surprised how much your Home Consultant can help with your home design once you start talking about what's important to you. During that conversation, you may even find answers to questions you didn't even know you needed to ask," said Romi.
All in all, starting with a phone call is always the way to go. With one quick call, you'll have more answers than you even thought possible.
So what happens after that initial call?
Depending on where you are at in the process, meeting with one of our designers will be next. Romi points out that not only can our designers meet with you virtually, but it can be even better for you and our design team. "The designers will share their screen with you, and because they go carefully room by room with you, they may have suggestions for you that you never even thought about, and you may end up with a more efficient result in your floor plan. There is no question, an online meeting with your designer is much faster than in person."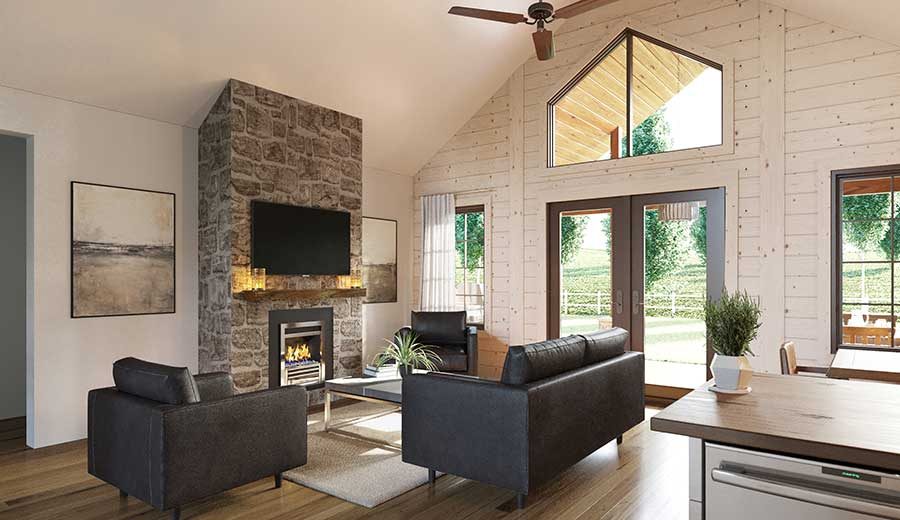 Moving on in the process....
Once there are no more changes to your floor plan, your project goes into engineering. "Your home is engineered in-house, then sent to a 3rd party to be stamped and sealed," said Romi. "Typically, this - on average - is a 4 week process."
Once this step is complete, the project is ready for the production of the walls. During this time, this is where your General Contractor is busy pulling the permits, clearing the land and your foundation is being constructed.
Bottom line: starting your home building project is fun and exciting, and can be done without stepping foot outside your door. To view our dozens of homes in several different sizes and styles, head to our Timber Block Series page.
Romi Gibbs - Timber Block Home Consultant
Timber Block is here to help. If you have any questions, please feel free to contact us below.

Looking for Inspiration? Tour our extensive line of floor plans, offering a variety of styles and designs for you to use as a starting point in your home building journey.
Rediscover Why Timber Block! Read this 3 part series focusing on our panelized home building system, maximizing efficiency and Timber Block's commitment to Green Building.
Learn about our 3-Step Mike Holmes Inspection Program
Plus, head to Timber Block's YouTube channel!
Here's a sneak peek of the wall raising of a 3000 square foot Denver model...
About Timber Block
Backed by over 40 years of residential construction experience, Timber Block designs and constructs highly energy efficient homes utilizing a patented, award-winning panelized home building system. The unique Timber Block process allows homeowners to build anywhere and enjoy the wall installation in hours. This results in less time...and less waste. Timber Block homes are environmentally friendly, ecological and sustainable. Learn more about Timber Block's processes and procedures today.