Located one hour north of Toronto, off highway 400 on the way to Cottage Country, you'll see a couple of Timber Block model homes as part of our Innisfil, Ontario location - including our outstanding Labrador.
This Labrador is one of the most talked about Classic homes, thanks to its plan that has the ability to feature everything that makes a classic wood home what it is, while being open and airy, welcoming and cozy - all at the same time.
Below, you'll find a free download of the Labrador in Innisfil worksheet, which shows you all the photos, the details, the dimensions and a full, detailed floor plan. This also includes more information about our popular Innisfil Sales Center!
Please note: Please feel free to drive by and have a look at our model homes, however, the models do remain closed until further notice to ensure the safety and well being of our clients, staff, families and partners during the COVID-19 situation. However, all construction continues as per usual and our production facility is operational. All of our Home Consultants, Designers, Project Managers, Management and support staff are available via phone or email. We also have the ability to set up virtual calls and meetings when, and if, needed. To contact us, please email info@timberblock.com.
Click below for your free download of the worksheet of Ontario's Labrador: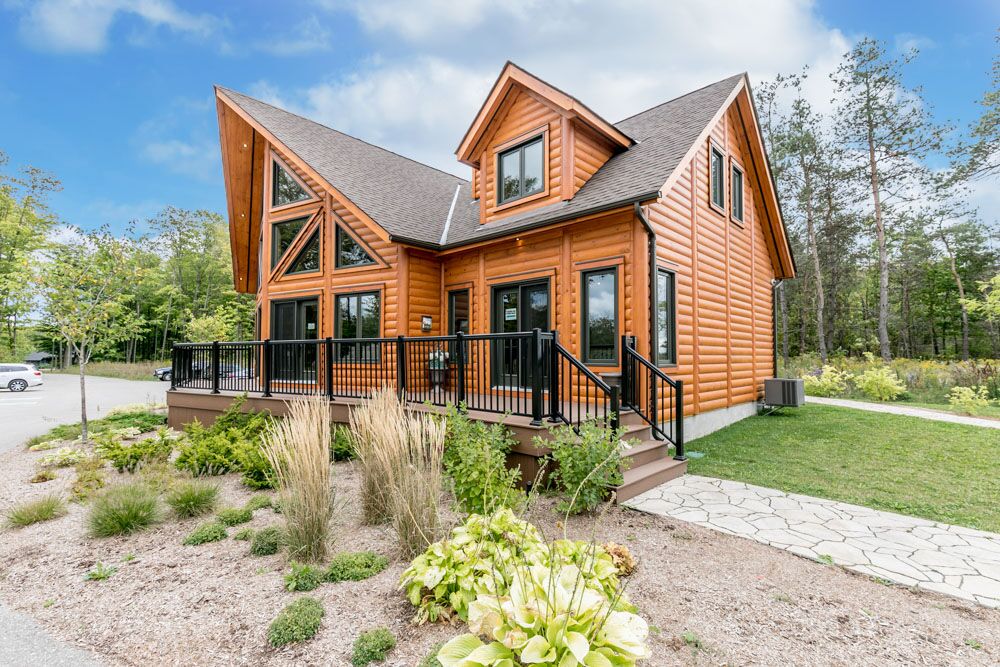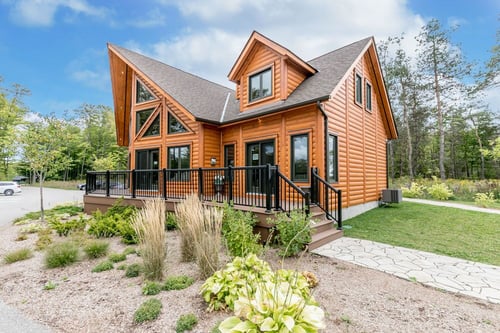 About Timber Block
From 500 square feet and less to 10,000 square feet and more, Timber Block has designed and constructed homes all over Canada and the United States. Regardless of the size or style of the home, all Timber Block homes have the following in common: All are built using our patented, panelized home building system, all are highly energy efficient and have R-30 walls (R-36 as an upgrade) all are assembled in hours, all are gorgeous and all are Holmes Approved. Find out why today's homeowners are choosing to build with Timber Block, visit www.timberblock.com.