When Timber Block's Sonoma model was officially announced publicly, the response from Contemporary lovers was through the roof! In fact, the design of this home as so well received, we constructed one during one of Canada's largest home shows. Thousands of people were able to have a walk-through of the home, and take a look at the high quality of construction up close.
Today, the Sonoma is still one of our most popular plans in our Contemporary line, and by request, we have picked this home for July's edition "Timber Block Top Model!"
Enjoy these "Home Facts" and photos of our of our favorite Contemporary designs of all time.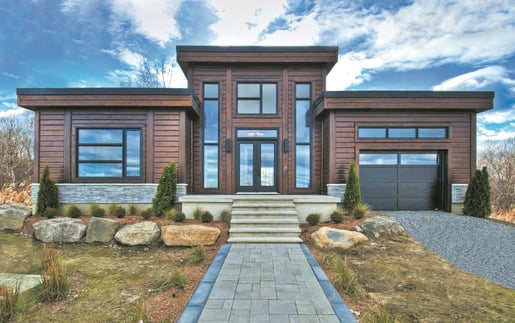 In general, Contemporary homes almost always feature plenty of windows, with the idea and feeling of letting the outside in.
The Sonoma does not disappoint, and includes several windows to let the natural light in.
Another feature of a Contemporary design in the classic "flat roof", which as you see, is also a main focal point of this fabulous home.
A one car garage, not only is desirable for functionality, but evens out the front exterior, blending in beautifully with the clever, and well-planned design.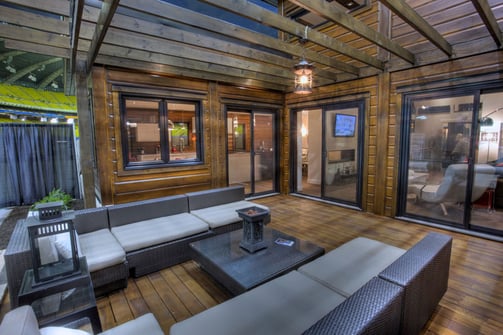 Sonoma Fun Facts:
Did you know...the Sonoma was designed by Timber Block's President? Mike Mathon says it was certainly designed with homeowner in mind. "After designing homes for over 25 years, the Sonoma is the result of knowing exactly what the contemporary customer wants. It is one level, with high ceilings. The third bedroom is located near the front lobby so it can easily be turned into an office, and the bedrooms are all located on the same side, creating a more 'quiet' area." It also features the latest in modern design, with 240 square feet of outdoor living space, accessible from 3 different rooms.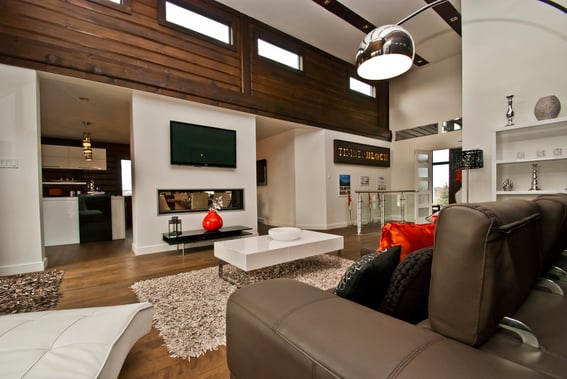 Sonoma Stats:
1917 square feet
3 bedrooms

Dimensions:
Dining room: 15'-7'' X 12'-0''
Kitchen: 15'-3'' X 18'-1''
Living room: 15'-10'' X 18'-7''
Bedroom (1): 15'-1'' X 12'-11''
Bedroom (2): 11'-4'' X 9'-11''
Bedroom (3): 15'-3'' X 10'-0''
The Sonoma features a wide open living area, open to the outside, and doubled sided fireplace breaking up the living area/kitchen.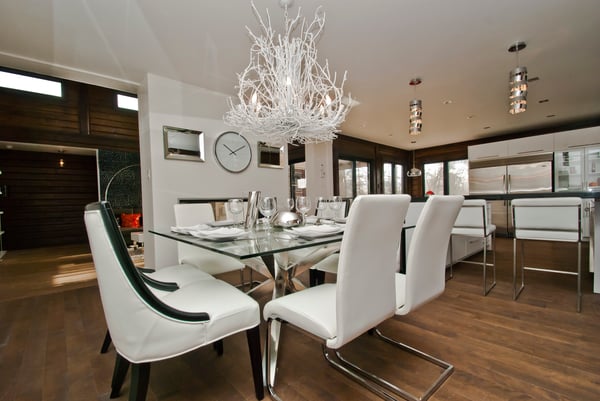 Everything about this kitchen screams Contemporary!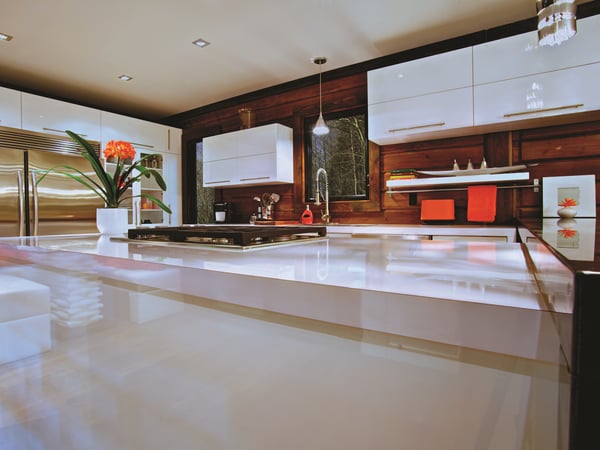 Sonoma exterior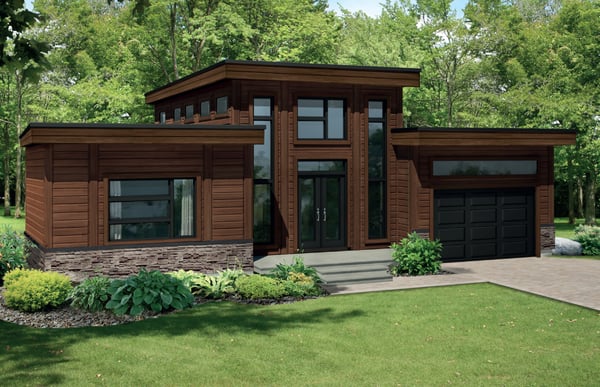 The Sonoma rendering
A Sonoma under construction...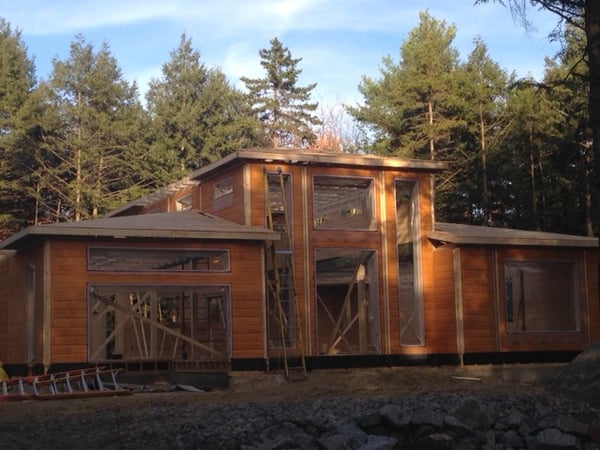 Another construction shot...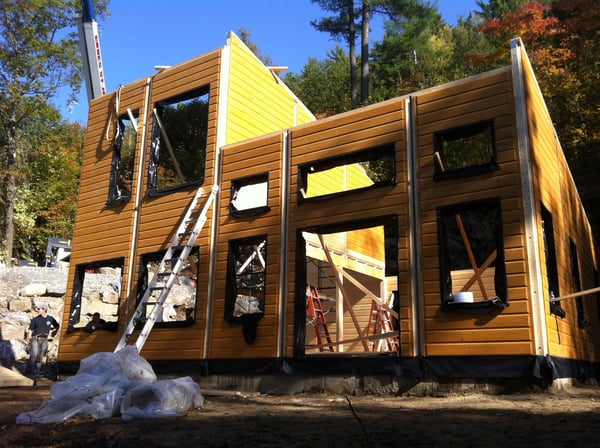 Get the complete Sonoma Floor Plan at www.timberblock.com/plan/sonoma
You can visit our Sonoma in person at our Mirabel, Quebec location! You can also find out more about this home by contacting Timber Block or visiting a location near you.