Spring "sprung" up on us yesterday, and while we're enjoying our first full day of Spring 2018, we are jam packed with home construction projects all across North America.
Today, we're taking a look at 5 reasons why so many homeowners are choosing Timber Block to make their dream home dreams come true.
Why Timber Block?
Timber Block uses a system building process that unlike any other. Our prefab, engineered wood homes are constructed using a patented process. Here are a few highlights of why our homes stand out above the rest:
Energy Efficiency: All of Timber Block homes are constructed using wood. Our "logs" are injected with an insulation that results in R30 - R36 wall insulation. This results in our homes providing close to 50 percent more insulation than a traditionally built home, and over 400 percent than a log home. This, along with the thermal insulation within the structure, results in the insulation being consistent and maintained throughout the entire home. Plus, we build "Green". About 40% of the wood we use is used to manufacture the building, with the rest going towards other components. The less waste, the better. Plus, our special high pressure foam injection process contains Zero ODS.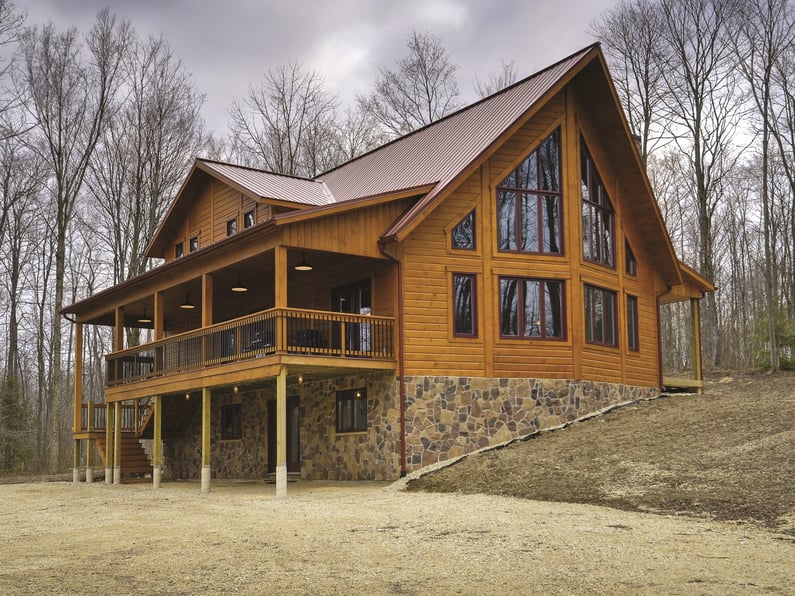 No settling or checking. This is - by far - the number one issue with a traditionally built log home. Our homes are built to battle any harsh environment. Our system ensures the wood will not shrink, expand or warp like a typical log home. Also, our wood is dried to an 8 percent moisture content. This, along with our assembly design, eliminates the risks of checking and settling.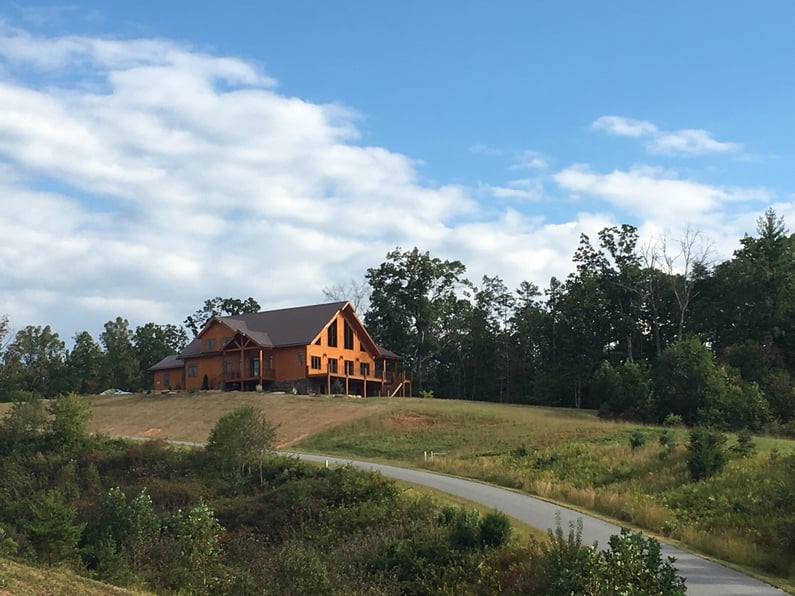 15 Year Warranty of Finishes. This is huge for the industry! We are very proud to continue our efforts to offer the best we can. Many of our finishes are now offered with a 15 Year Warranty. Talk to a Timber Block Home Consultant near you for all the details.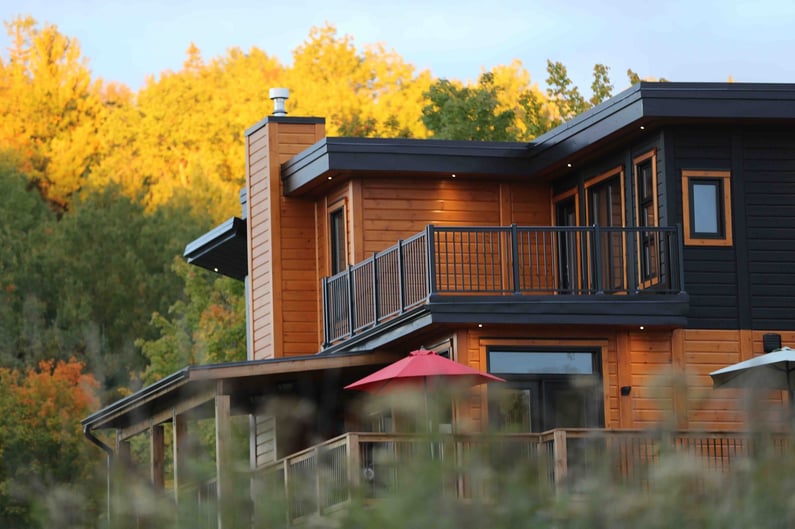 Construction Concierge Service. Our customer service goes above and beyond. From the very early stages, to moving in (and beyond) your team of experts will guide you...every step of the way.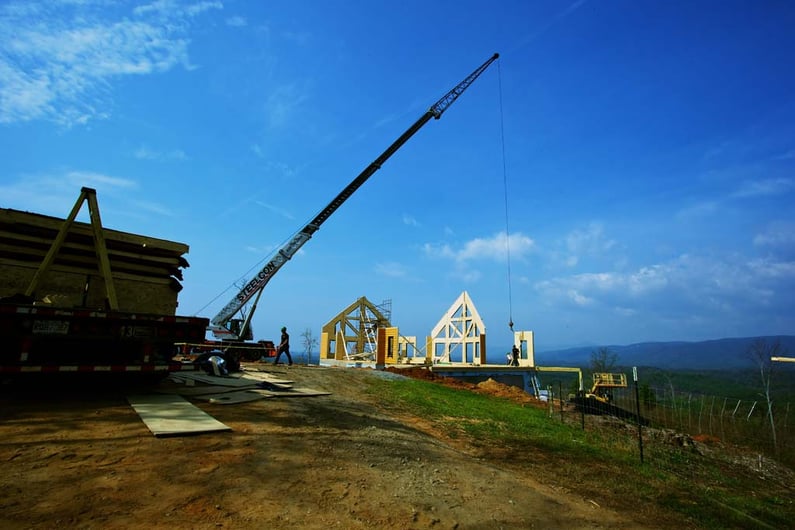 Build Anywhere. This is also important. Our process allows delivery - literally - all over the world.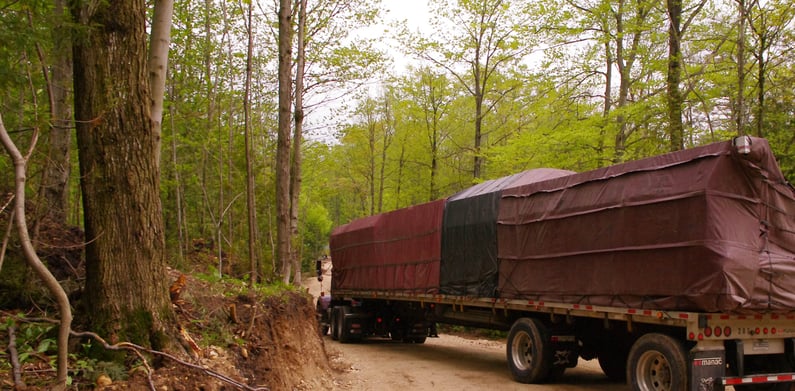 This is just a glimpse. Stay tuned...our next post will discuss..."Plan in Spring to Build in Fall". That's coming later this week!
Have questions? Would you like to schedule a visit, or stop in at one of our model homes? Be sure to contact us, and find a Timber Block home near you.