We couldn't be more excited to shine the spotlight on one of our favorite homes from our Contemporary Series: The Sun Lakes. This home is absolutely stunning, inside and out.. See below for photos of this Sun Lakes, and Timber Block's original Sun Lakes stock floor plan.
Anyone who is a lover of Contemporary homes will appreciate the architecture and design of this home. Clean, crisp lines, gorgeous windows, and an outdoor living space screams "contemporary!"
Here are a few exterior photos: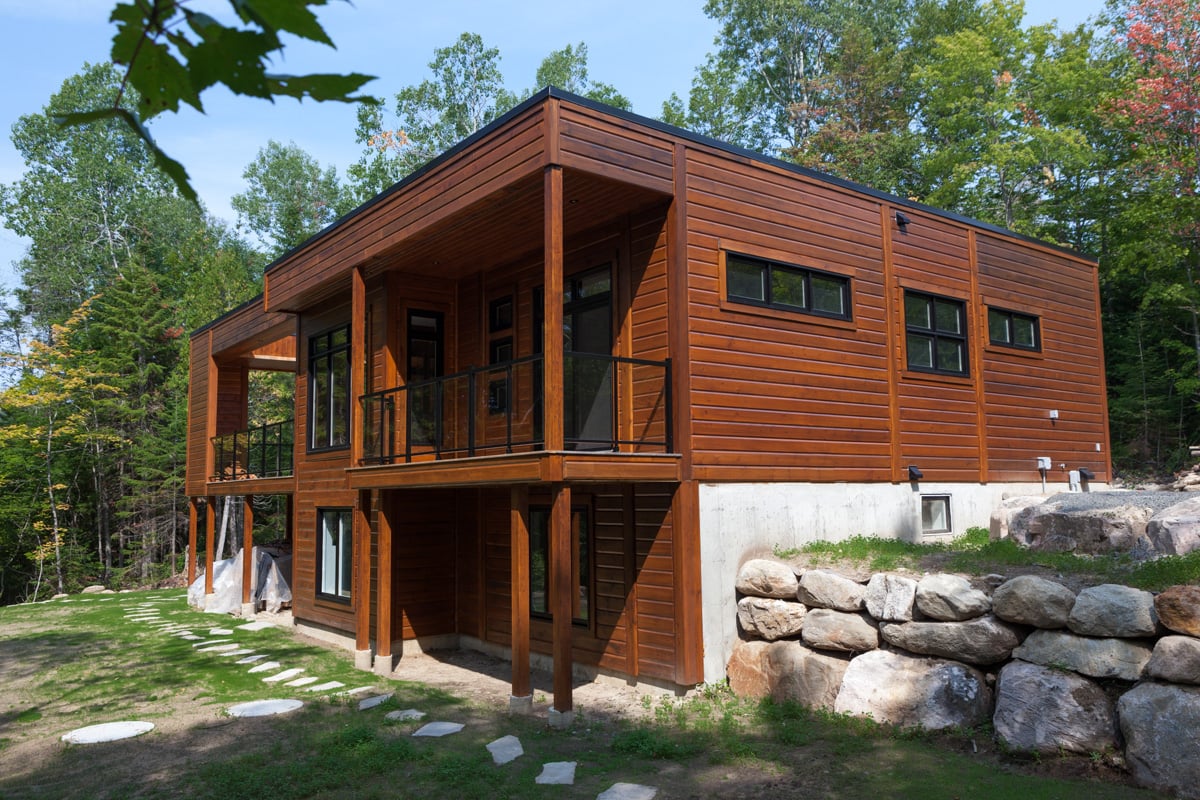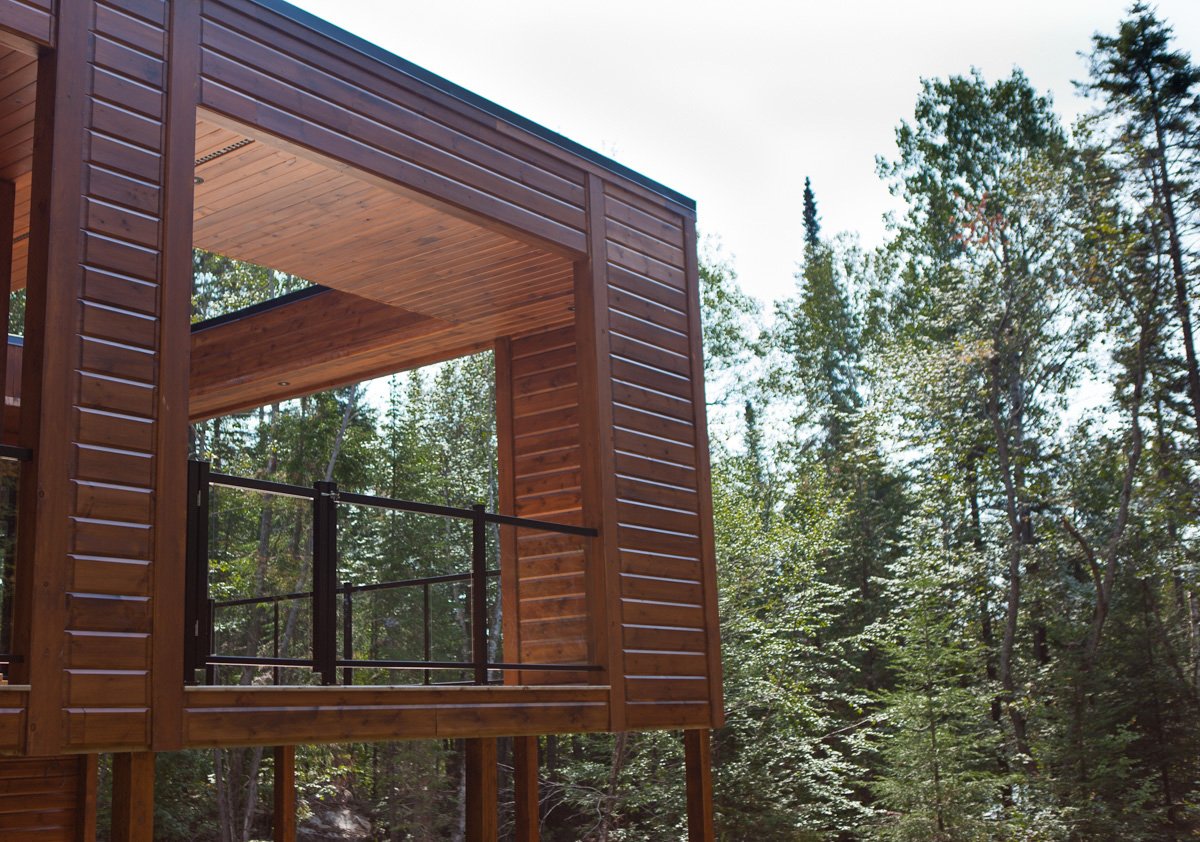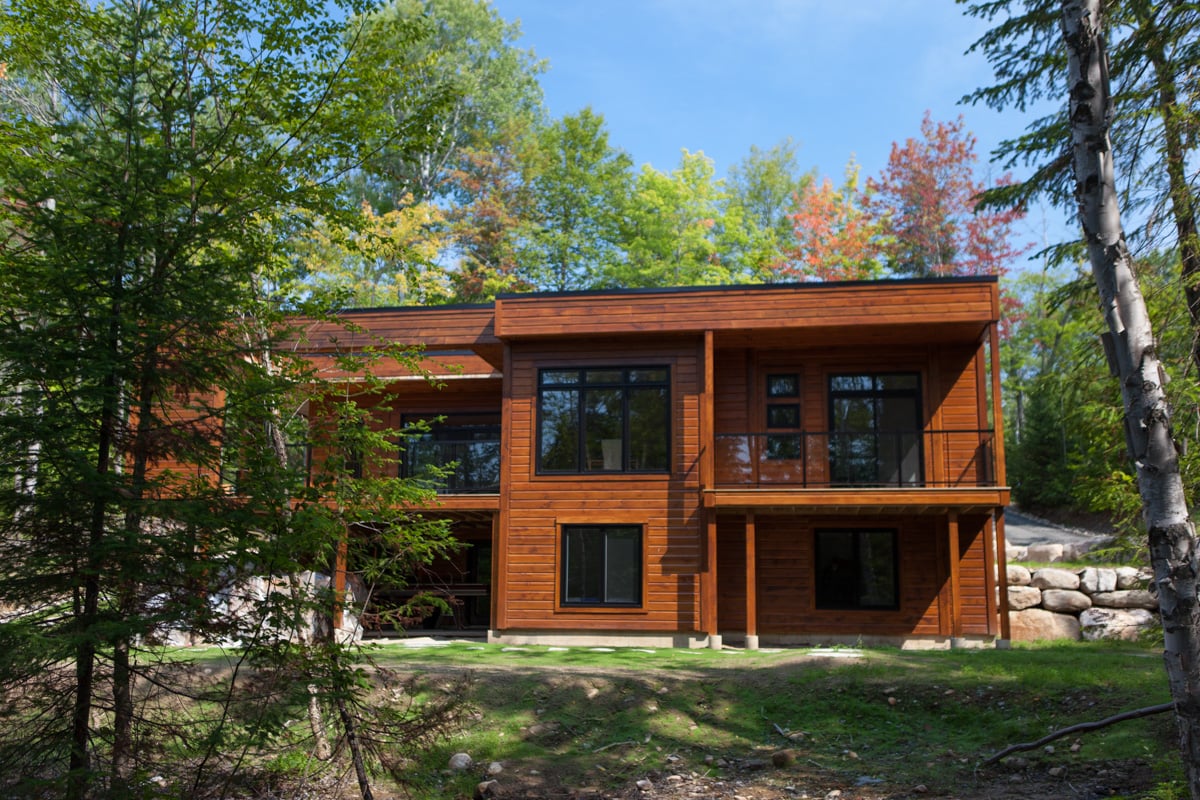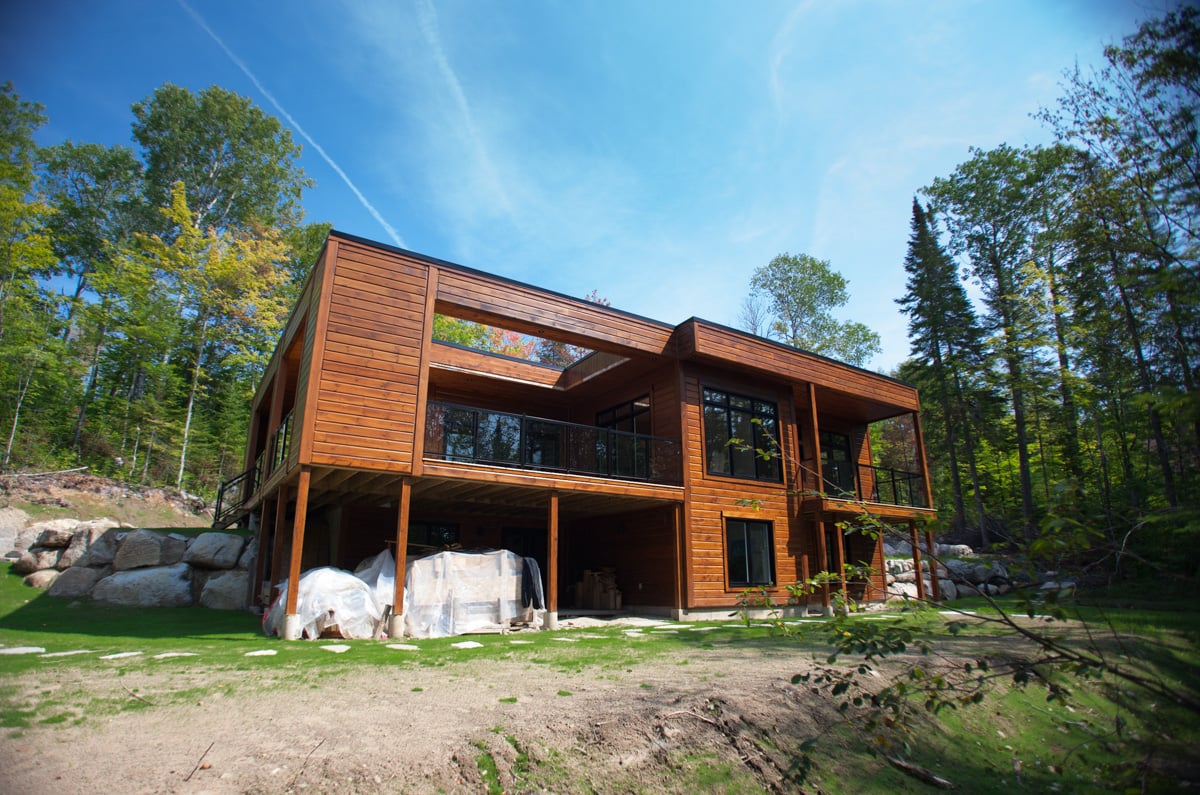 Heading inside…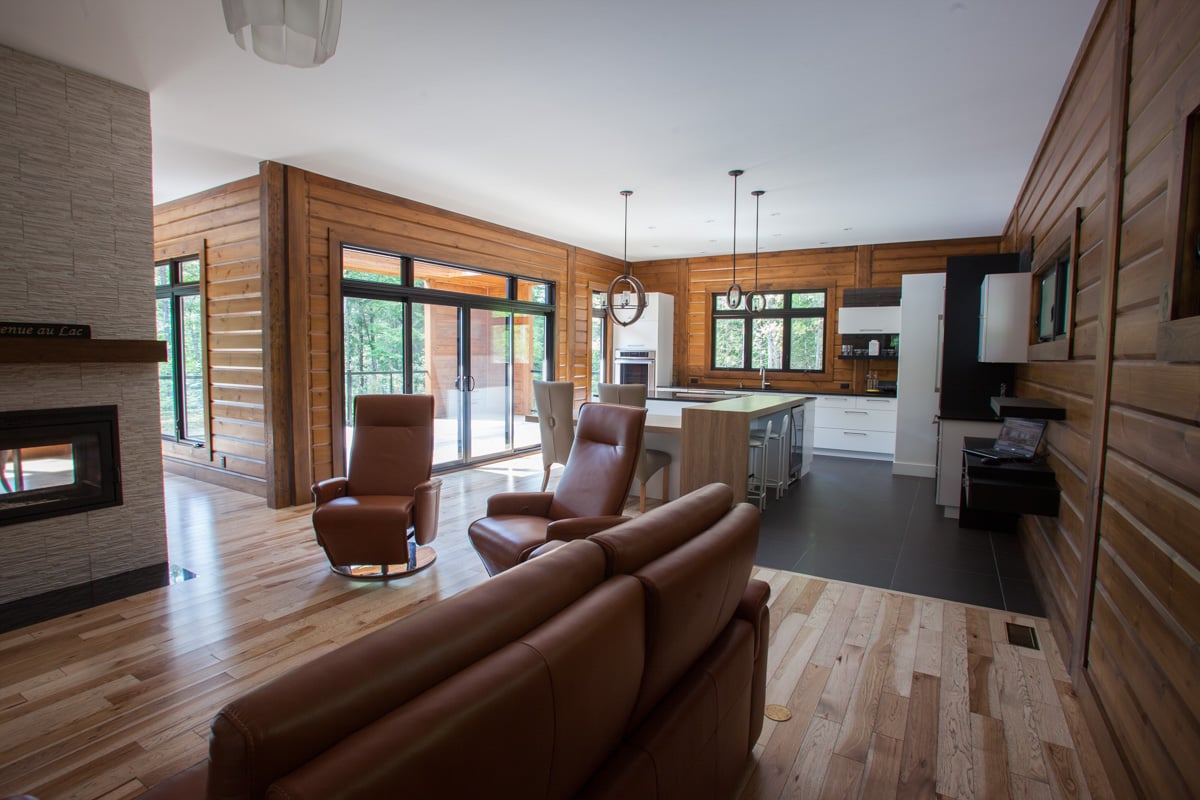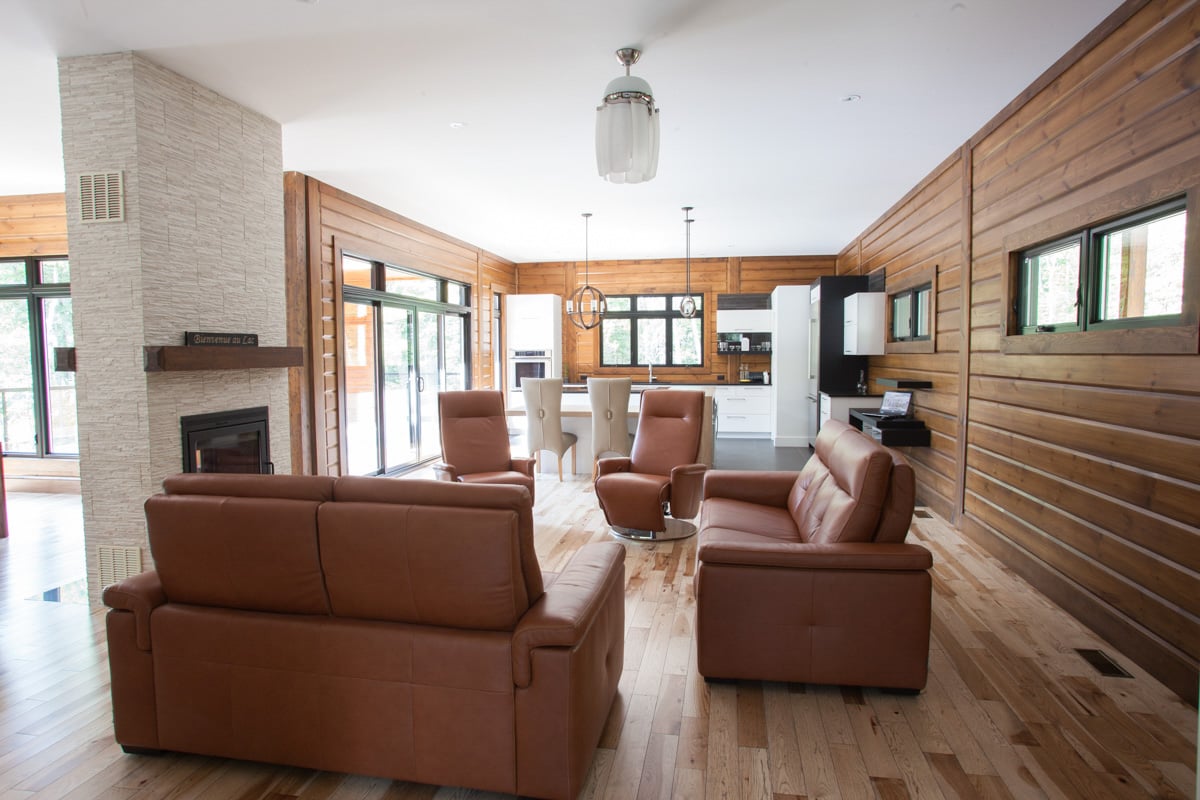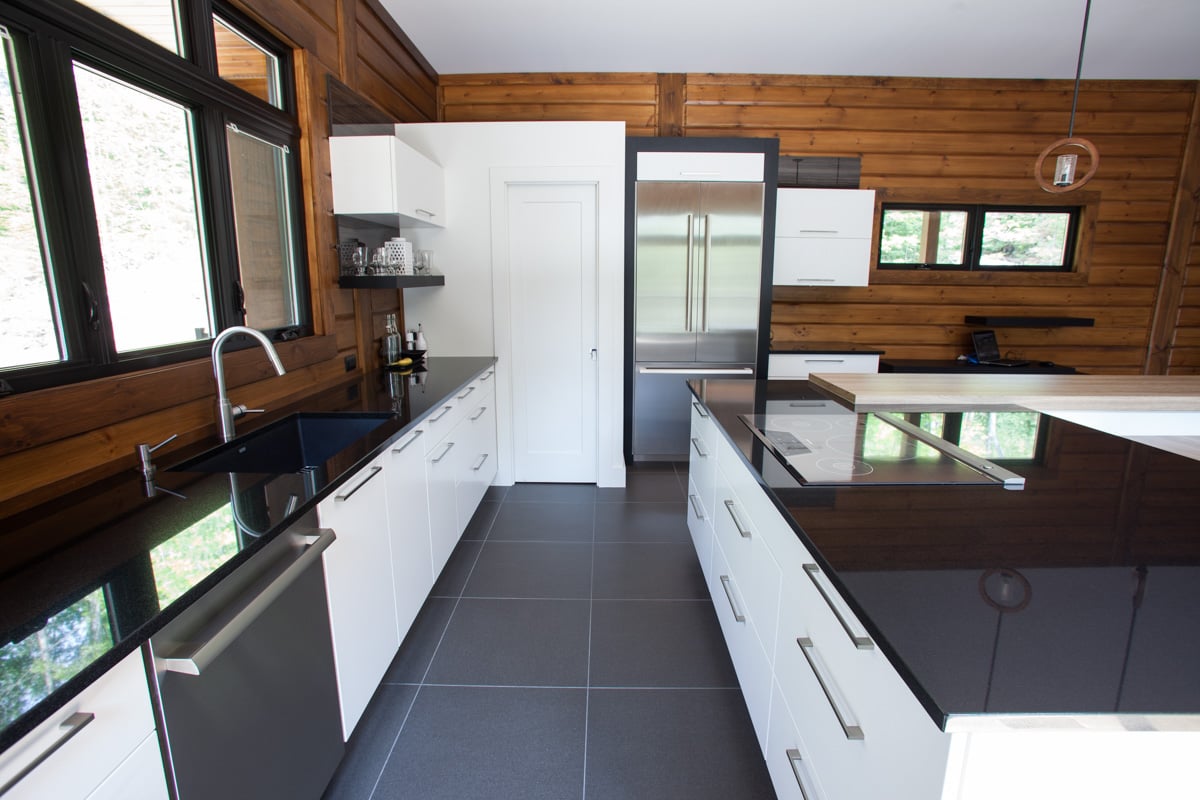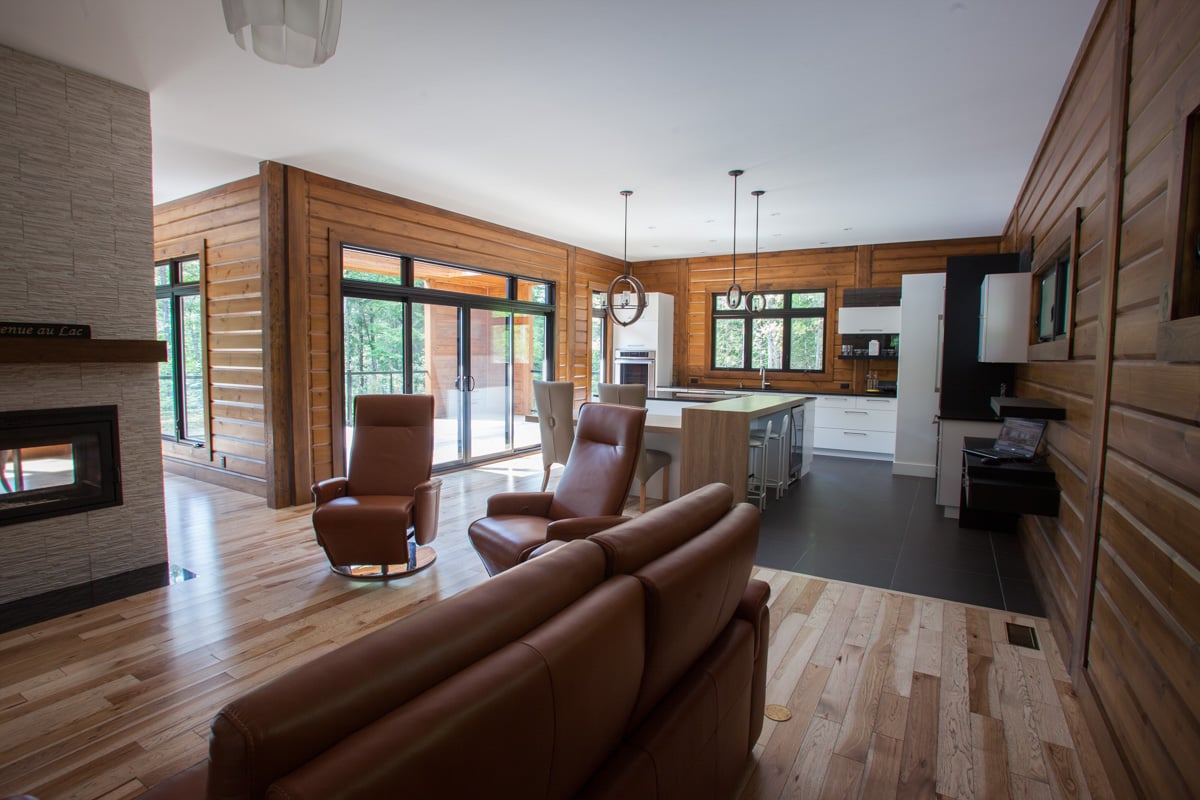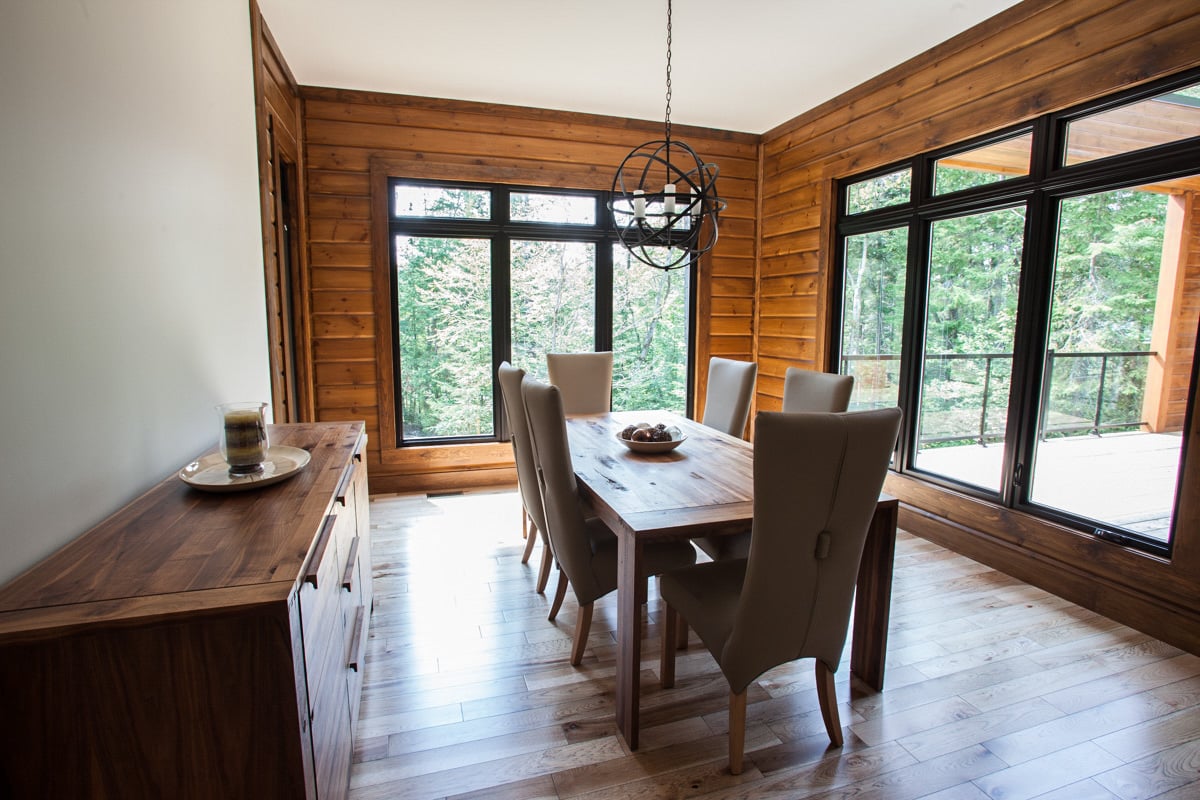 These home owners had several modifications, including this double-sided fireplace.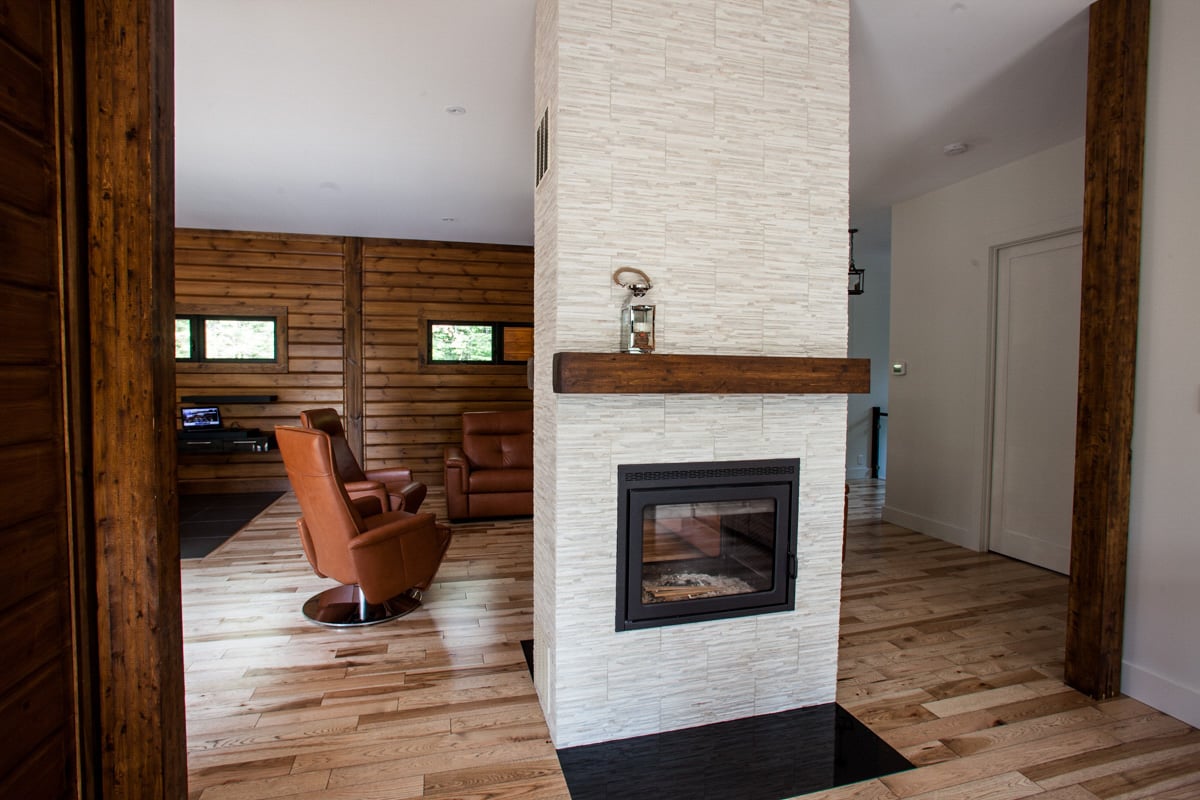 The Sun Lakes has 5 sets of sliding patio doors, allowing access to your view as well as the outdoor living space. Keeping in line with a Contemporary style, the floor plan is open and airy, with an extra large kitchen. The original plan has 2 bedrooms – both with walk-in closets, 2 bathrooms, a separate laundry room and plenty of options, such as a fireplace, half bath, garage and more.
Here is our Sun Lakes floor plan: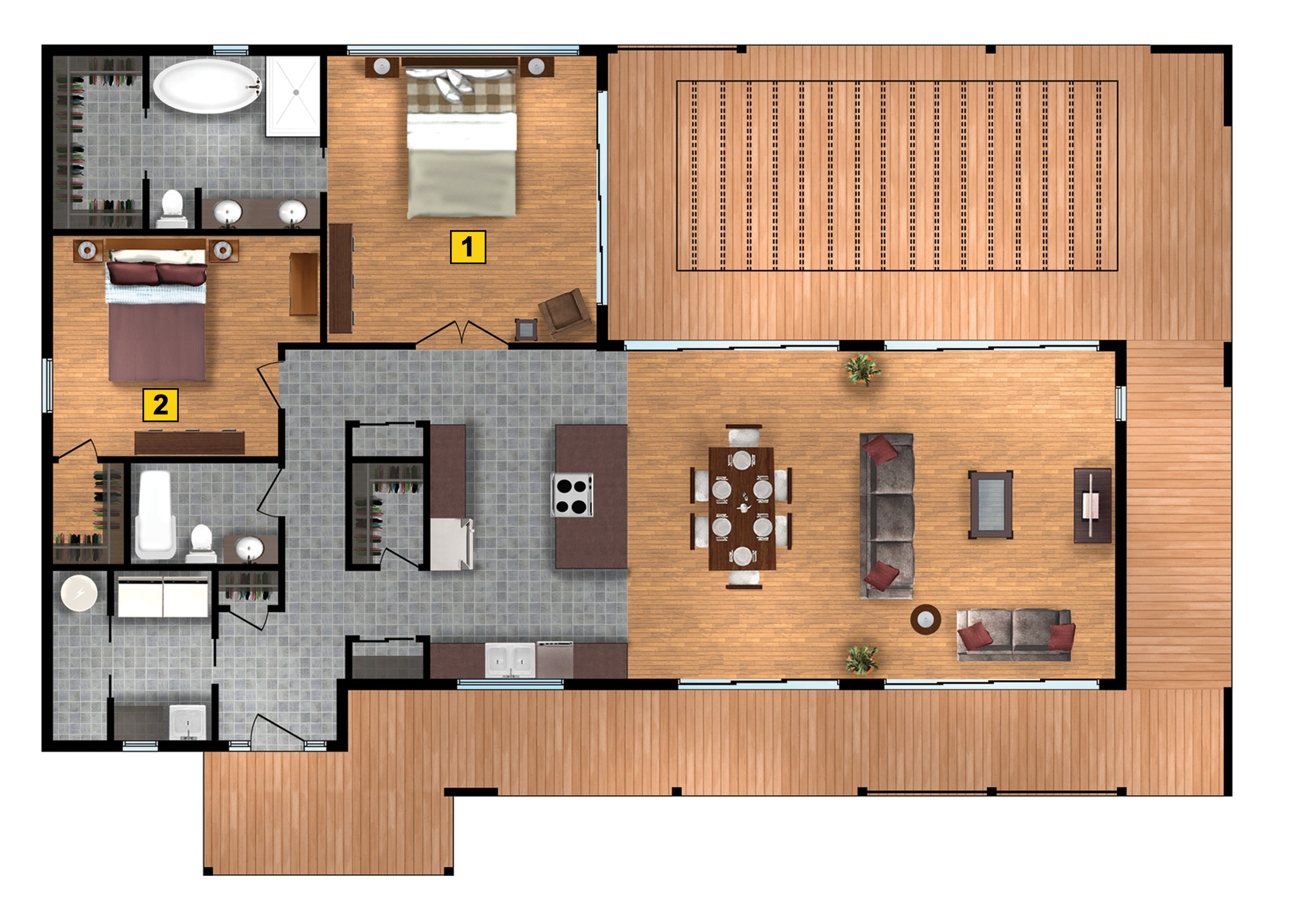 You can download a PDF version of Timber Block's Sun Lakes Floor Plan here.
The Sun Lakes is one of many models in our Contemporary Series, and is built utilizing Timber Block's building system process, a procedure that is a patented and proprietary product. The beauty of wood, with R-30 to R-36 wall insulation, the wood will never warp, settle or check, and you are guaranteed a high quality home! Plus, Timber Block home owners get to move in much faster than if building traditionally. Timber Block is a proud partner of Mike Holmes and has adopted the Mike Holmes Inspection Program. Find out more about Timber Block and why Timber Block is today's preferred manufacturer of engineered wood homes. To contact us, click below.