The Eastman model from Timber Block's Classic Series has been deemed one of the most sought out plan for cottage lovers from coast to coast. The 1515 square foot, 3 bedroom home was originally released in late 2018 after being the star of the Quebec Reality Show, "Tous Pour un Chalet." The show aired throughout the fall season on Canal Vie, where teams had to work together to build the home while facing challenges along the way. The winning team got to keep the finished home. The model was officially added to the Classic Series and was released to the public. The Eastman was well received all over the world, and it wasn't long before the requests for plans rolled in.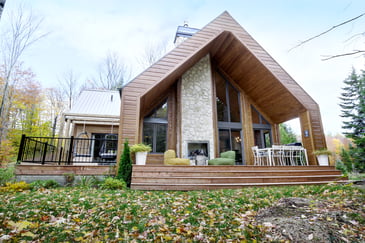 More about the Eastman
1515 square feet

3 bedrooms

Dining Room: 12′-7″ X 13′-0″

Kitchen: 8′-6″ X 11′-6″

Living Room: 12′-8 X 13′-7″

Bedroom 1: 10′-11″ X 16′-9″

Bedroom 2: 12′-6″ X 9′-11″

Bedroom 3: 12′-6″ X 9′-11″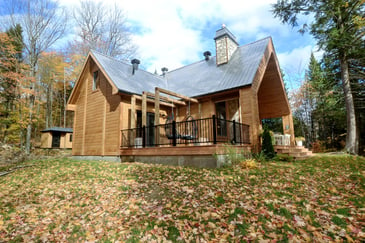 The Eastman is the perfect design for homeowners looking to build a lakefront cottage, a secluded retreat, a mountain home, vacation or rental property or retirement.
Download the floor plan here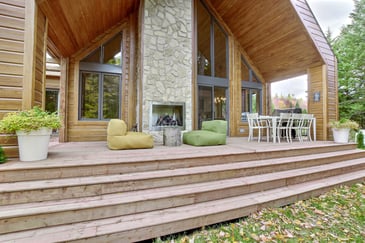 Here's a good look at the fantastic outdoor living space. With plenty of covered deck space and full length fireplace, the Eastman an absolute charmer.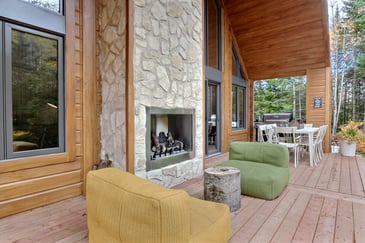 And it just gets better walking in.....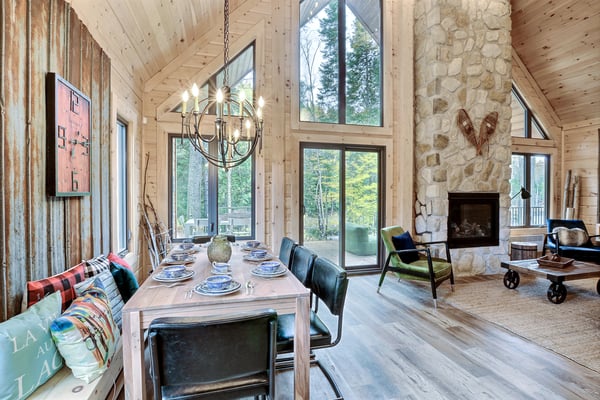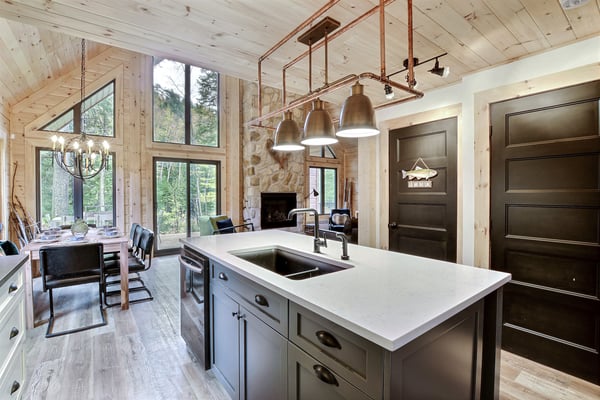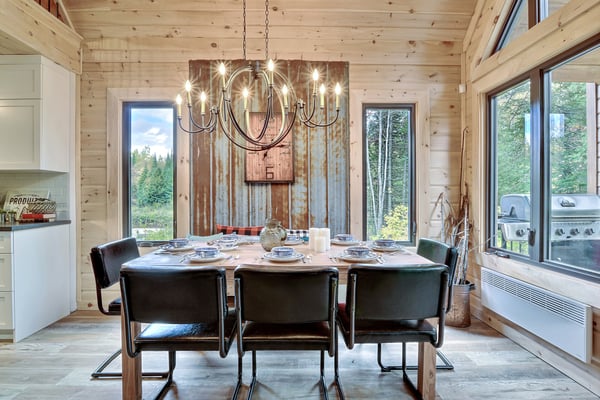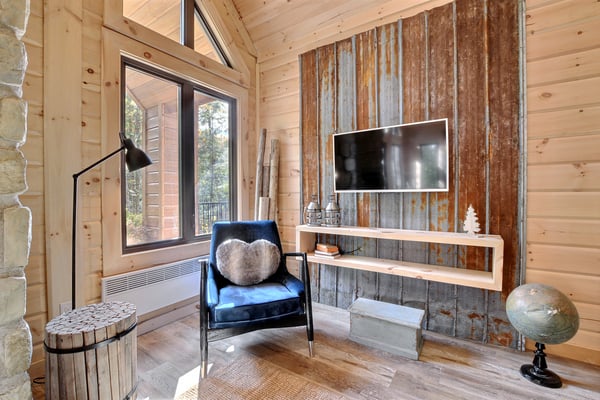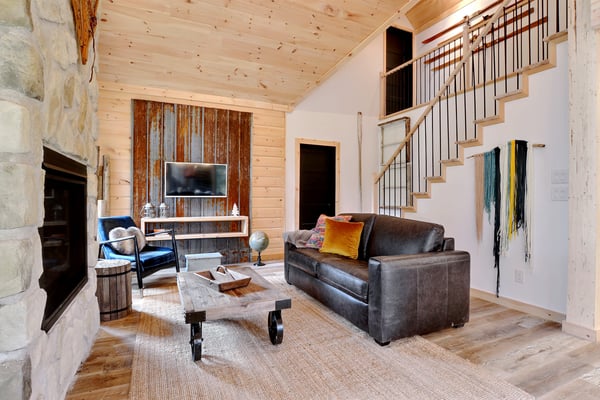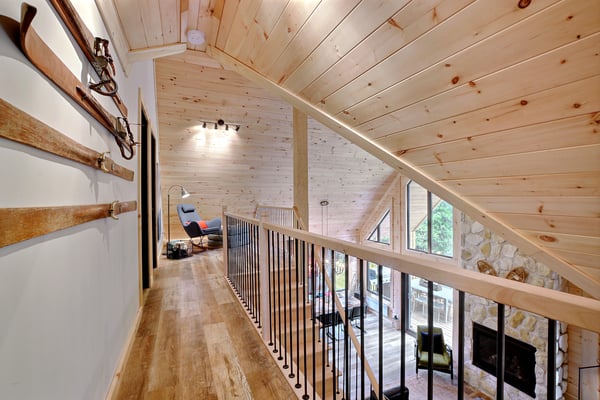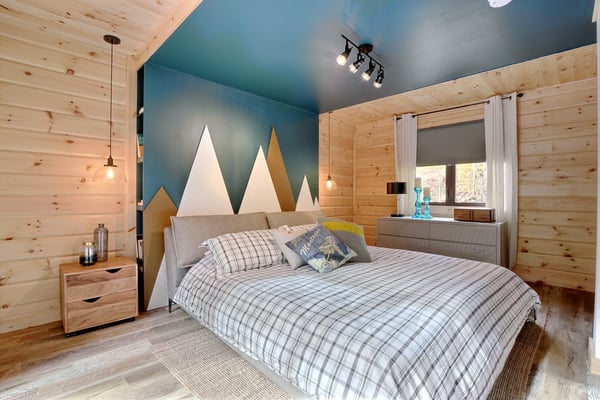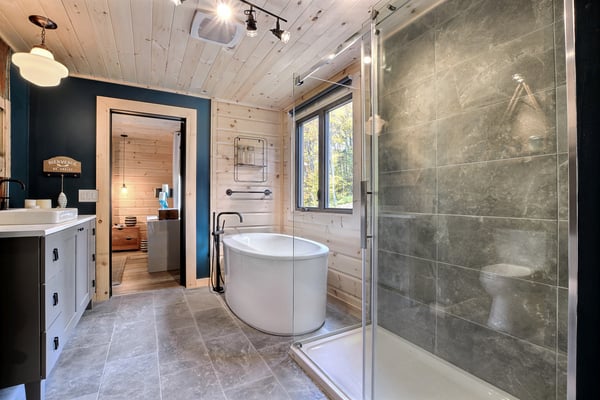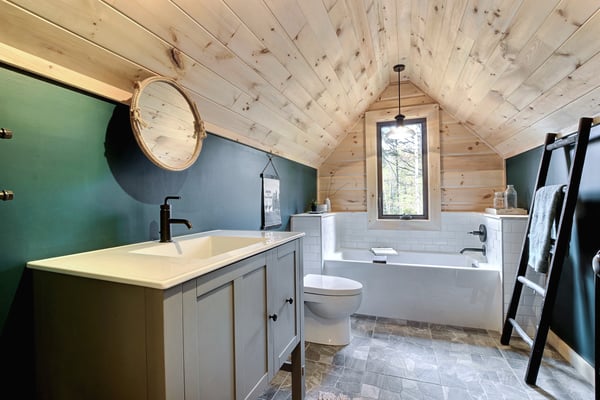 Want the Eastman Floor Plan? Click below:
While the Eastman is beautiful just the way it is, it can be customized to suit you and your family. Talk to a Timber Block Home Consultant today for more information:
About Timber Block
Timber Block utilizes advanced, award winning technology to construct some of the most beautiful, sustainable wood homes in the world. The Timber Block system is a patented and proprietary product, and is committed to ensuring each and every Timber Block home built is of the highest quality, is highly energy efficient, is built stronger and faster and can be built anywhere.
Find out more about our technology, our team, and our commitment to our homeowners: Visit www.timberblock.com