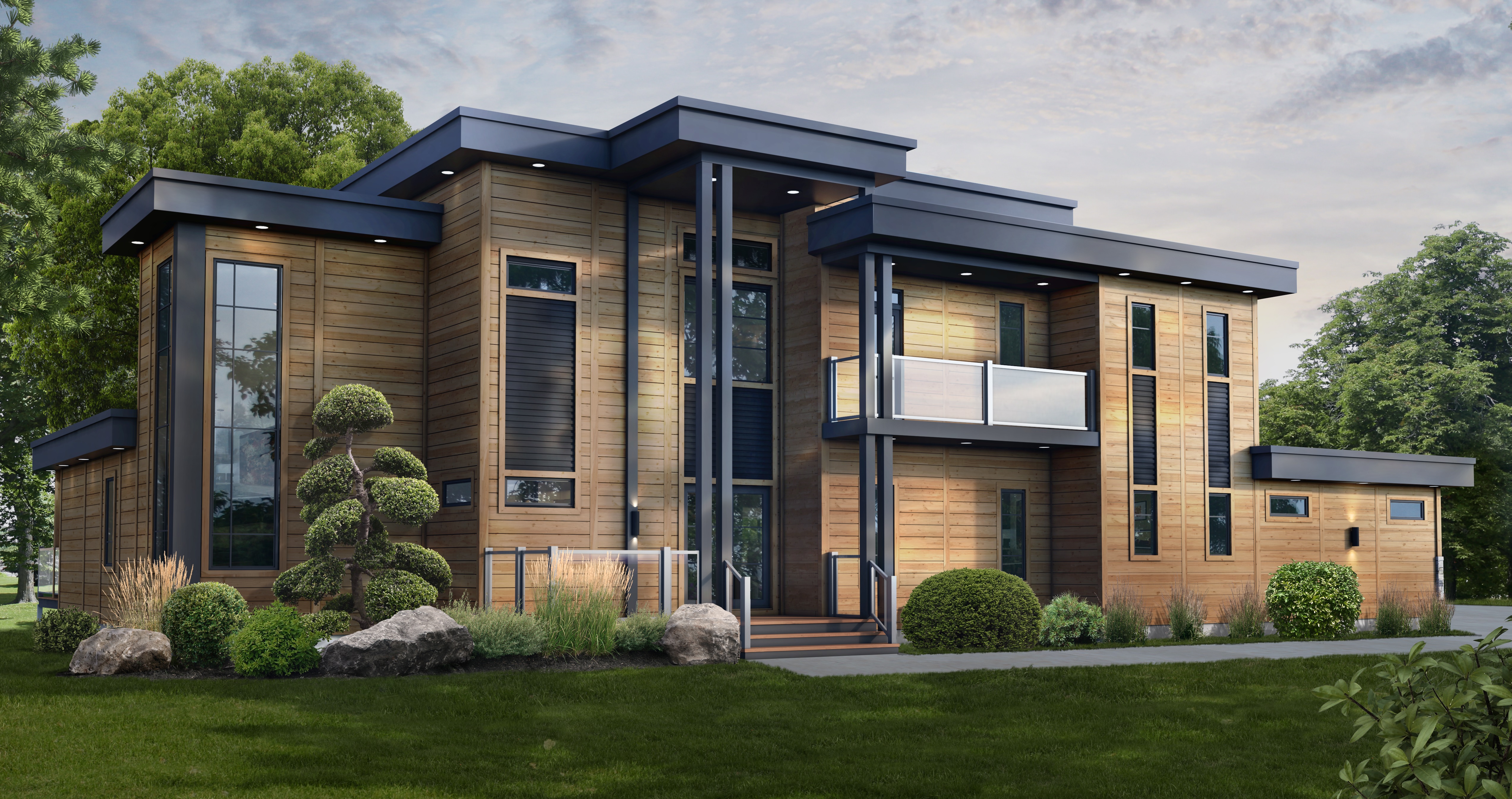 The Panorama gets all the attention today as part of our "Top Homes" week. We asked our followers via Facebook and Instagram to choose which home they would like to have featured. We had more than a few people request: The Panorama.
This isn't really a surprise as the Panorama is simply breathtaking. Walking into this Contemporary beauty is truly a treat, with the high ceilings, big, beautiful wide open spaces for the living and dining areas, a gourmet kitchen that is designed for entertaining or enjoying family, a double sided fireplace, main floor master with 2 walk in closets and 3 more bedrooms - all with their own private bathrooms. The Panorama also has a 3-car garage. The Panorama is 3843 square feet.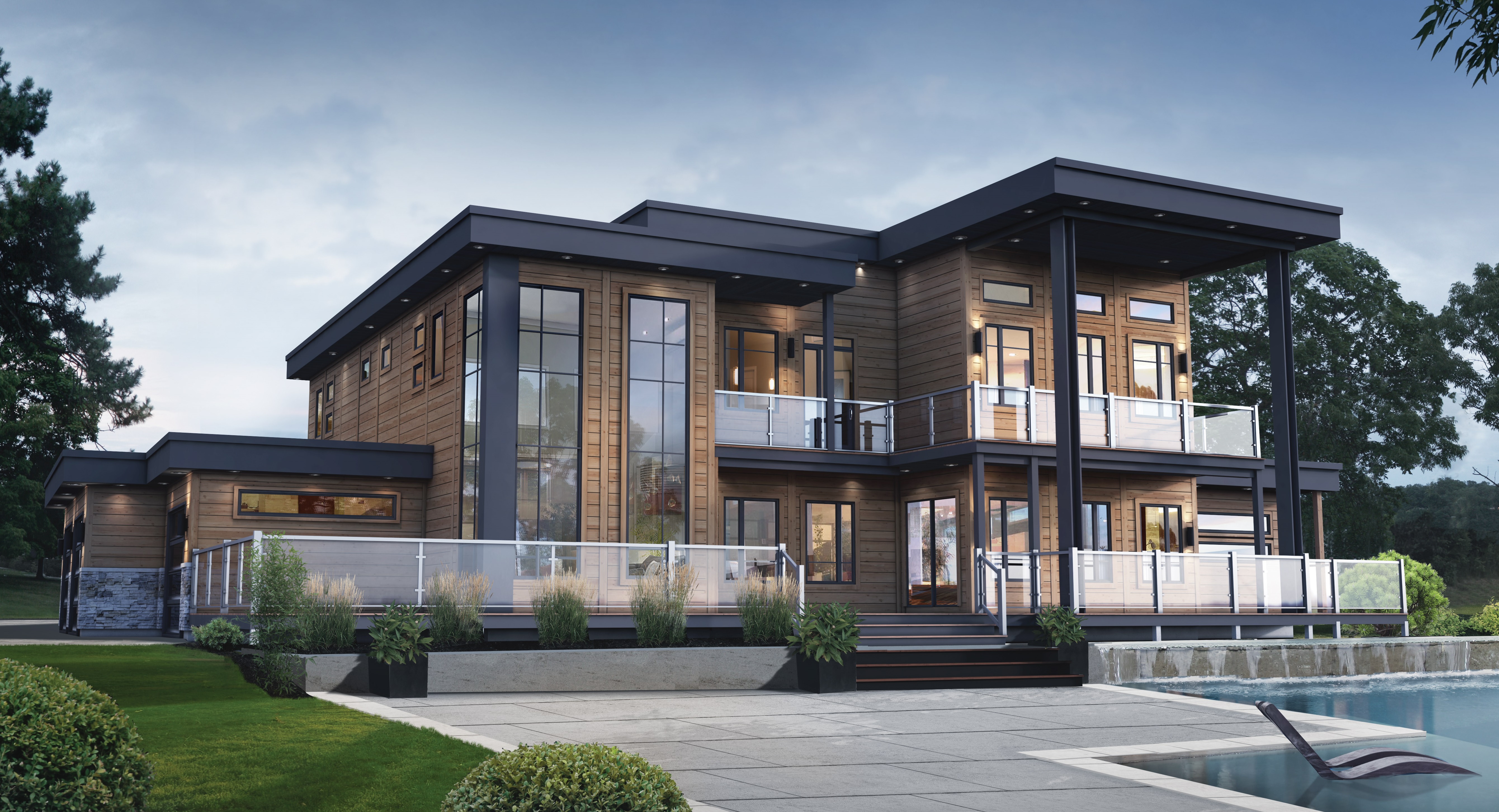 Here are the dimensions of this beautiful home:
Dining room: 17'-6" X 11'-4"
Kitchen: 12'-11" X 22'-8"
Living room: 17'-6" X 15'-8"
Master bedroom: 13'-6" X 21'-3"
Bedroom #2: 11'-6" X 15'-5"
Bedroom #3: 12'-4" X 11'-8"
Bedroom #4: 12'-4" X 11'-11"
Office: 14'-7" X 13'-6"
Living room #2: 16'-11" X 23'-3"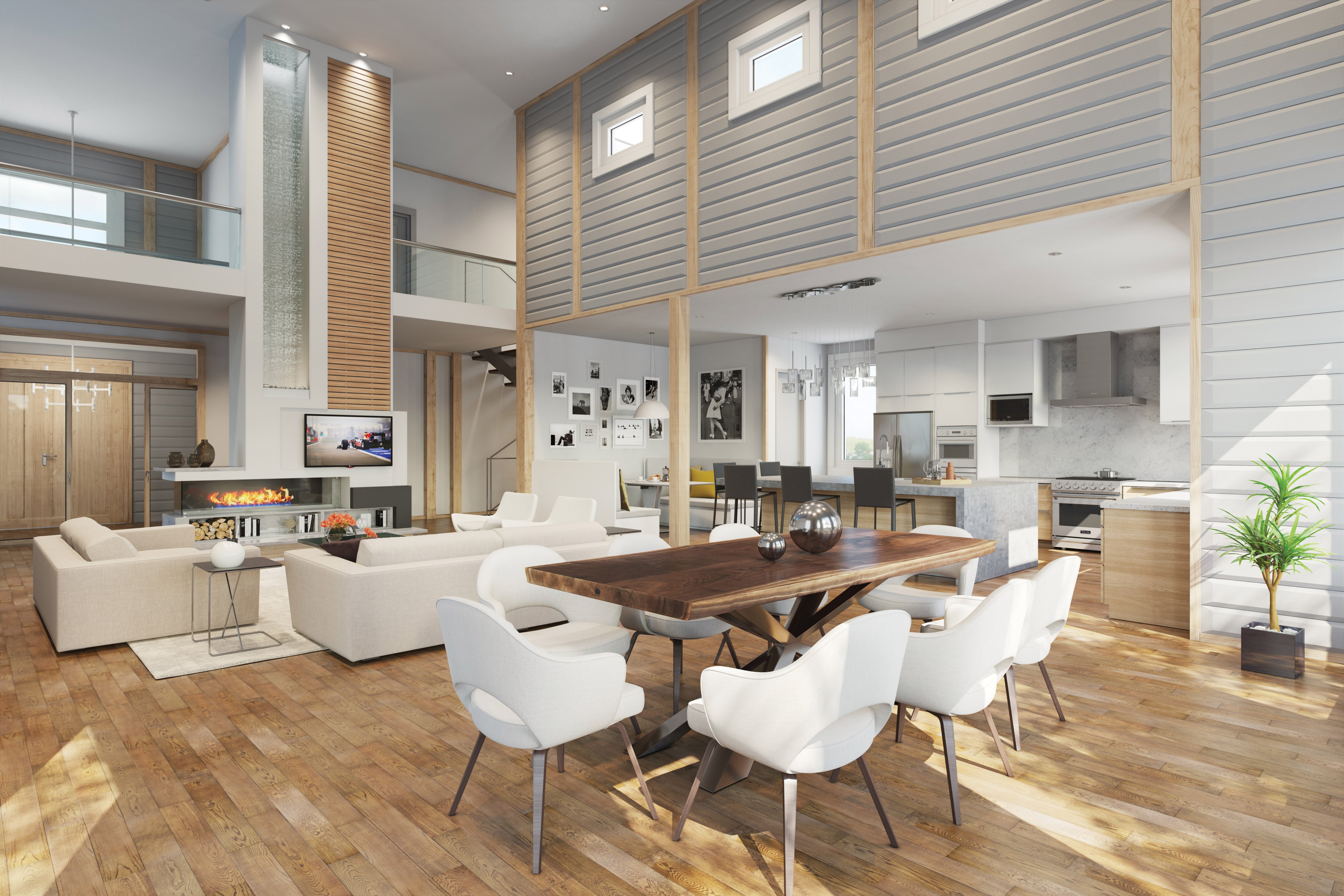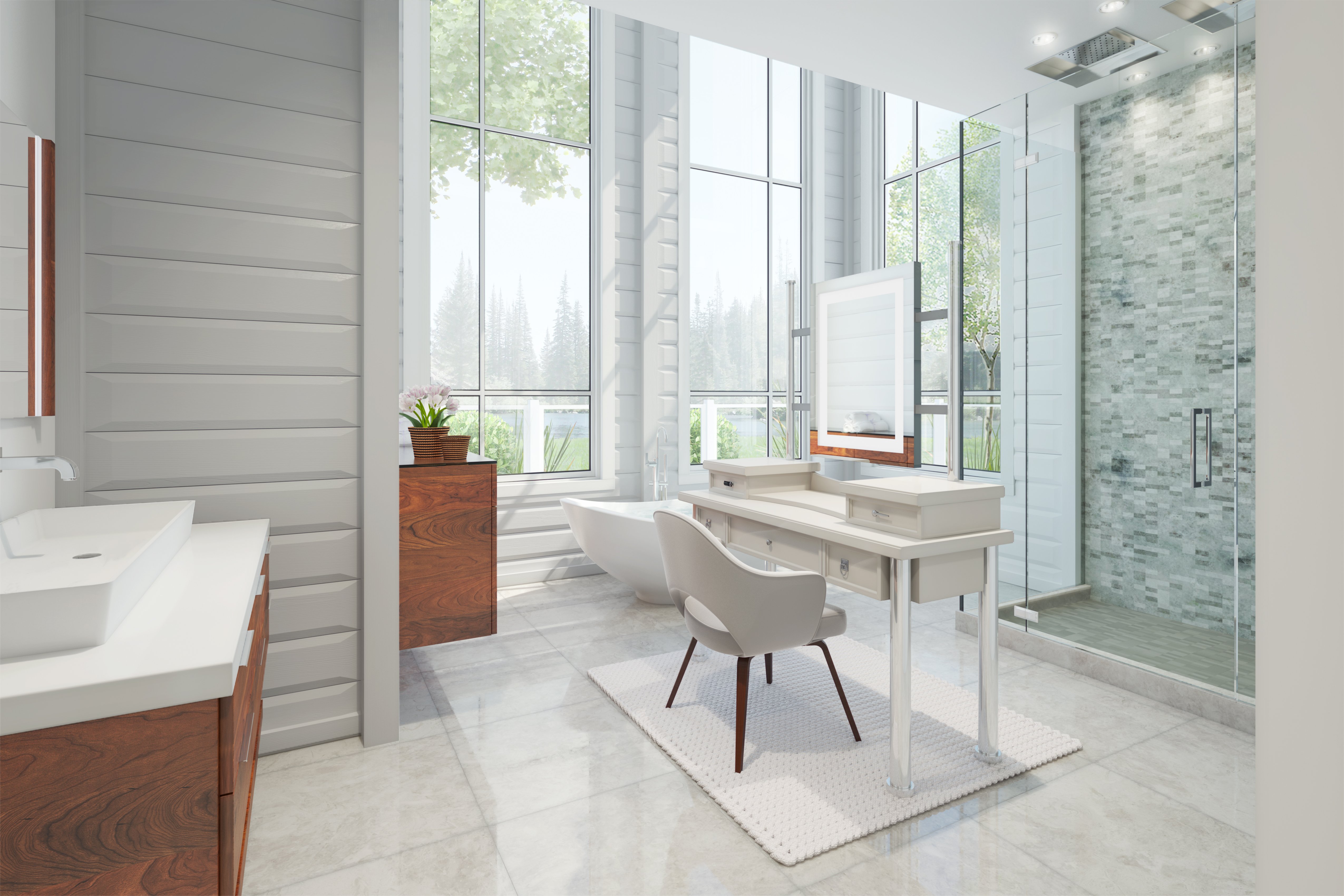 Like any Timber Block home, the Panorama can be customized to suit you and your family. Here's an example of a modified Panorama: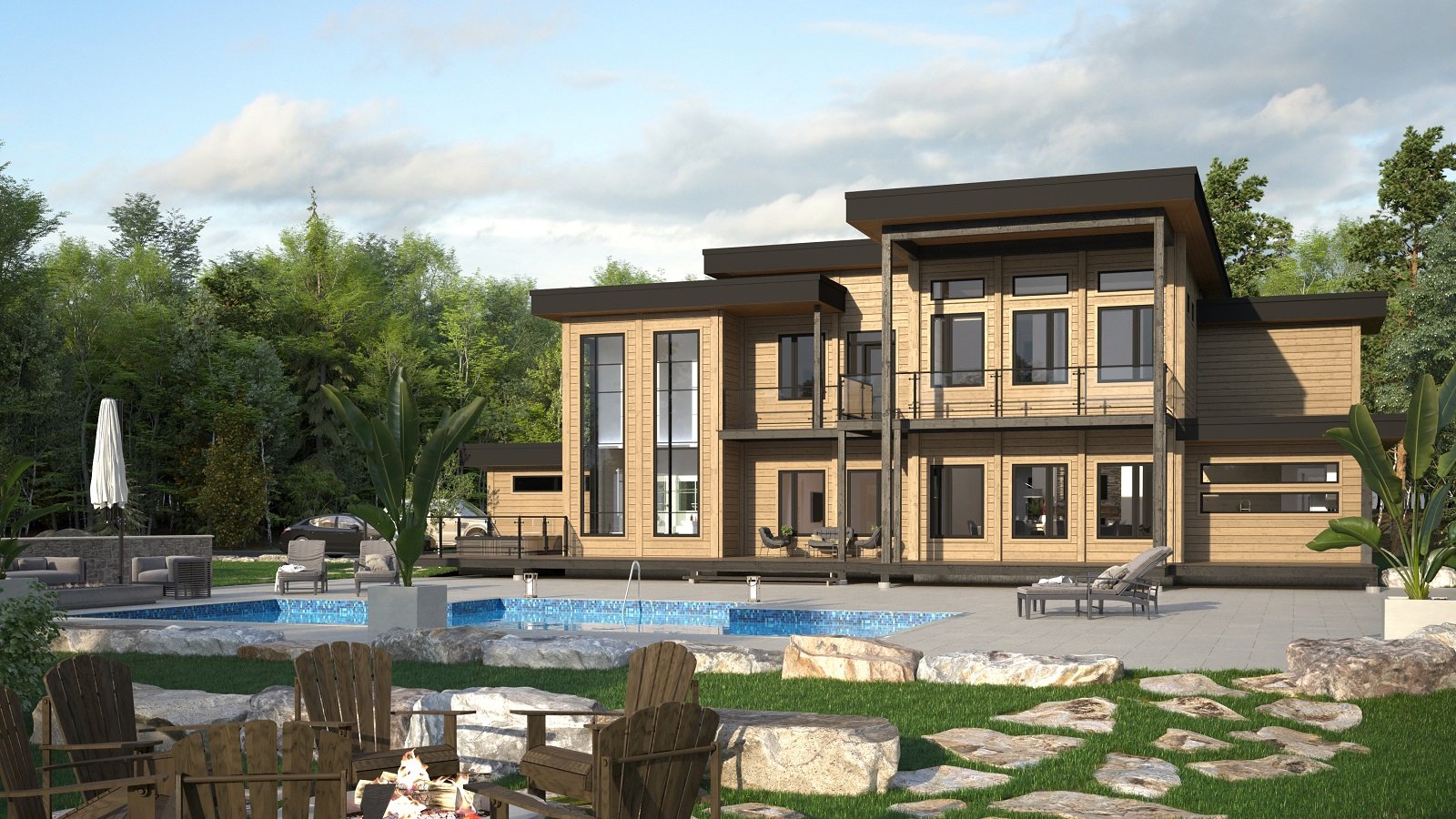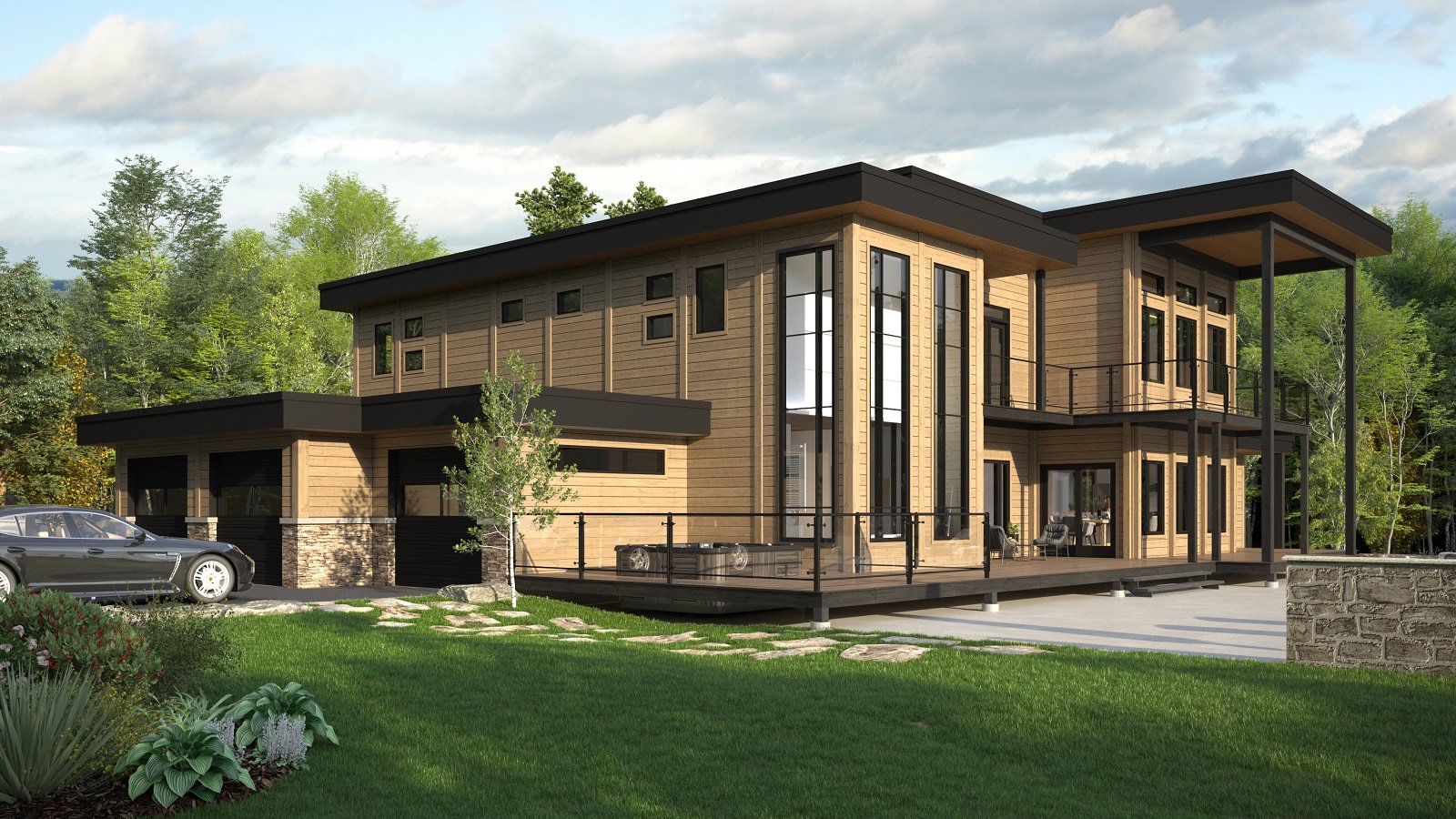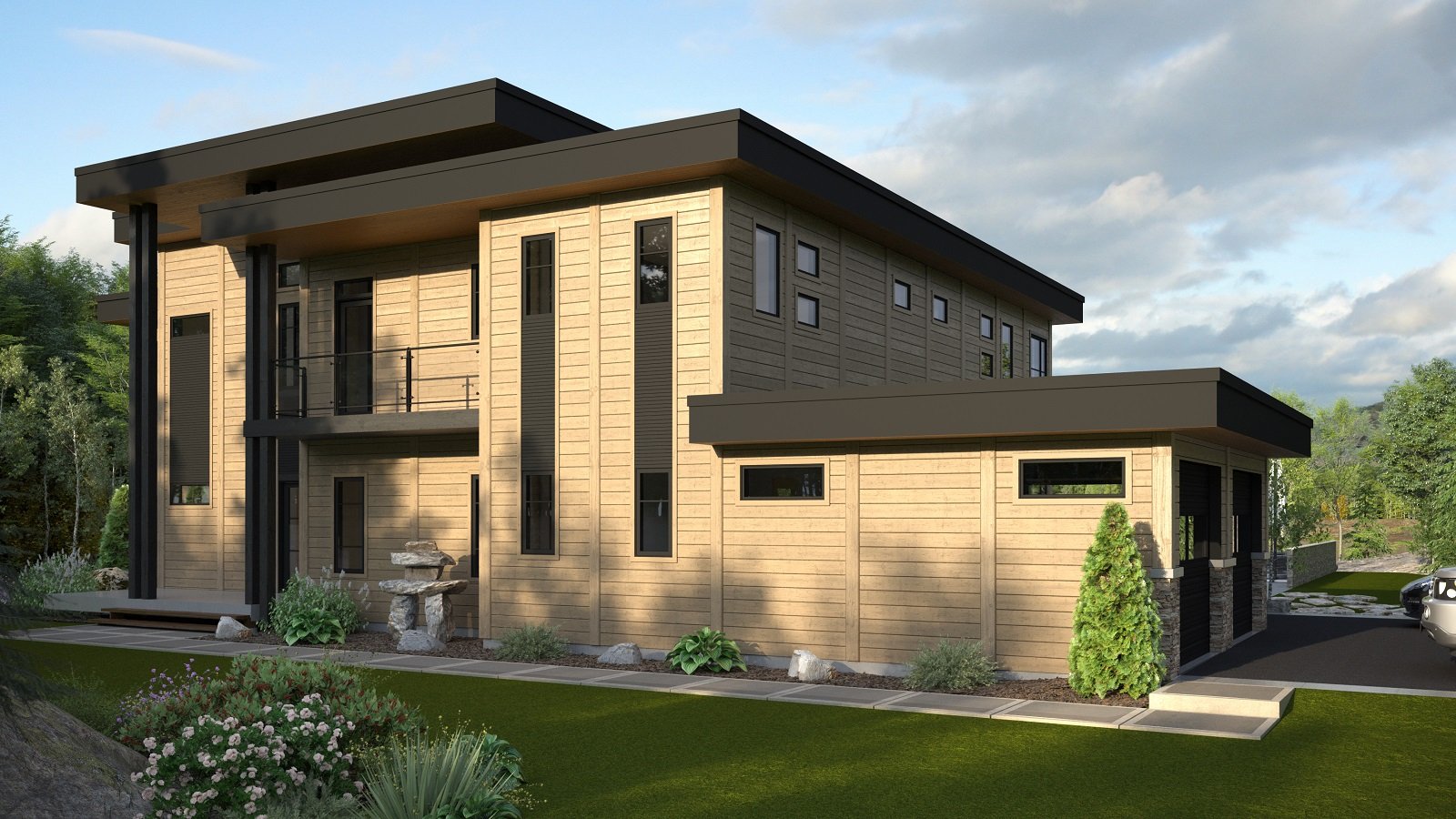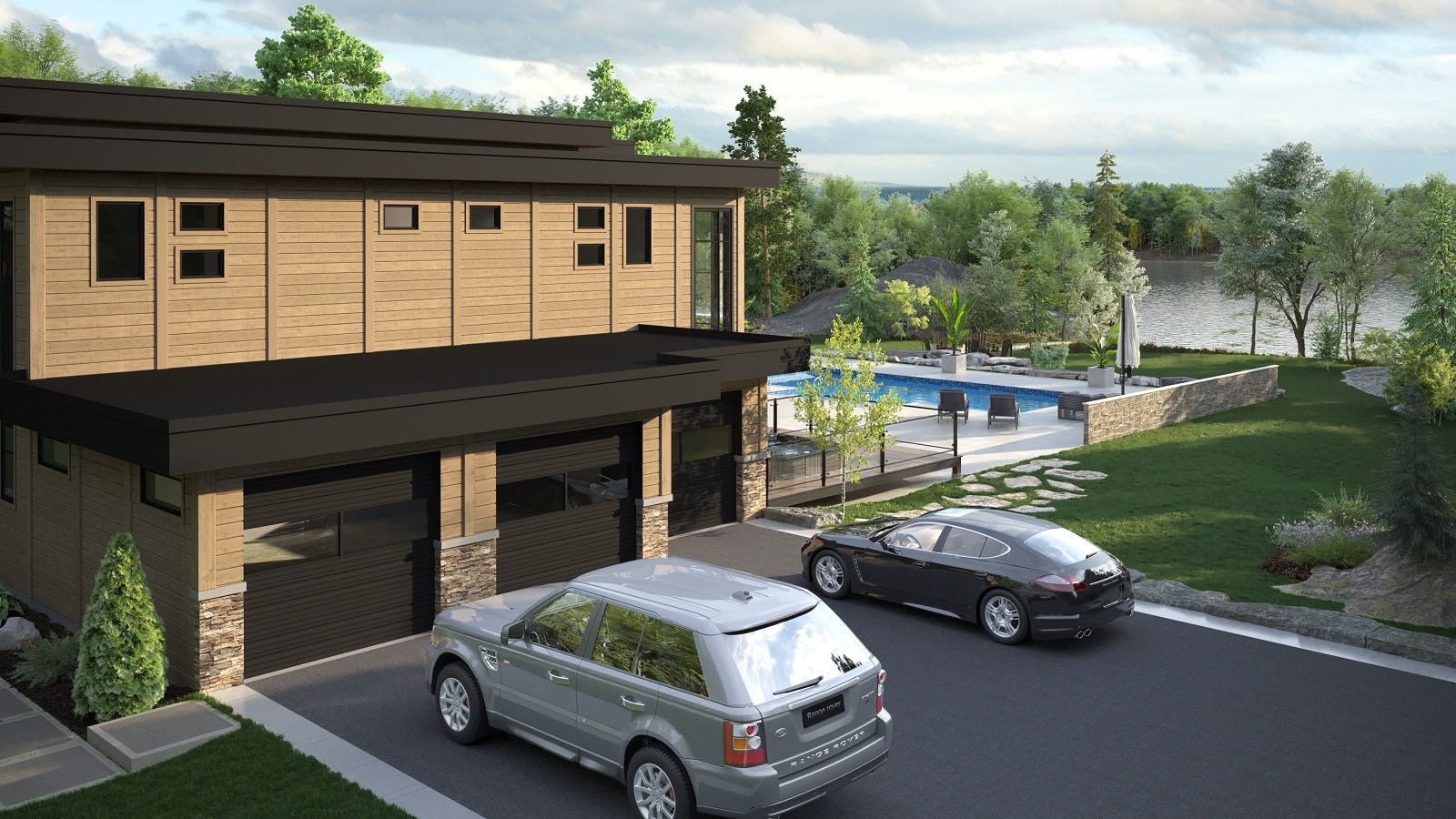 What a dream come true...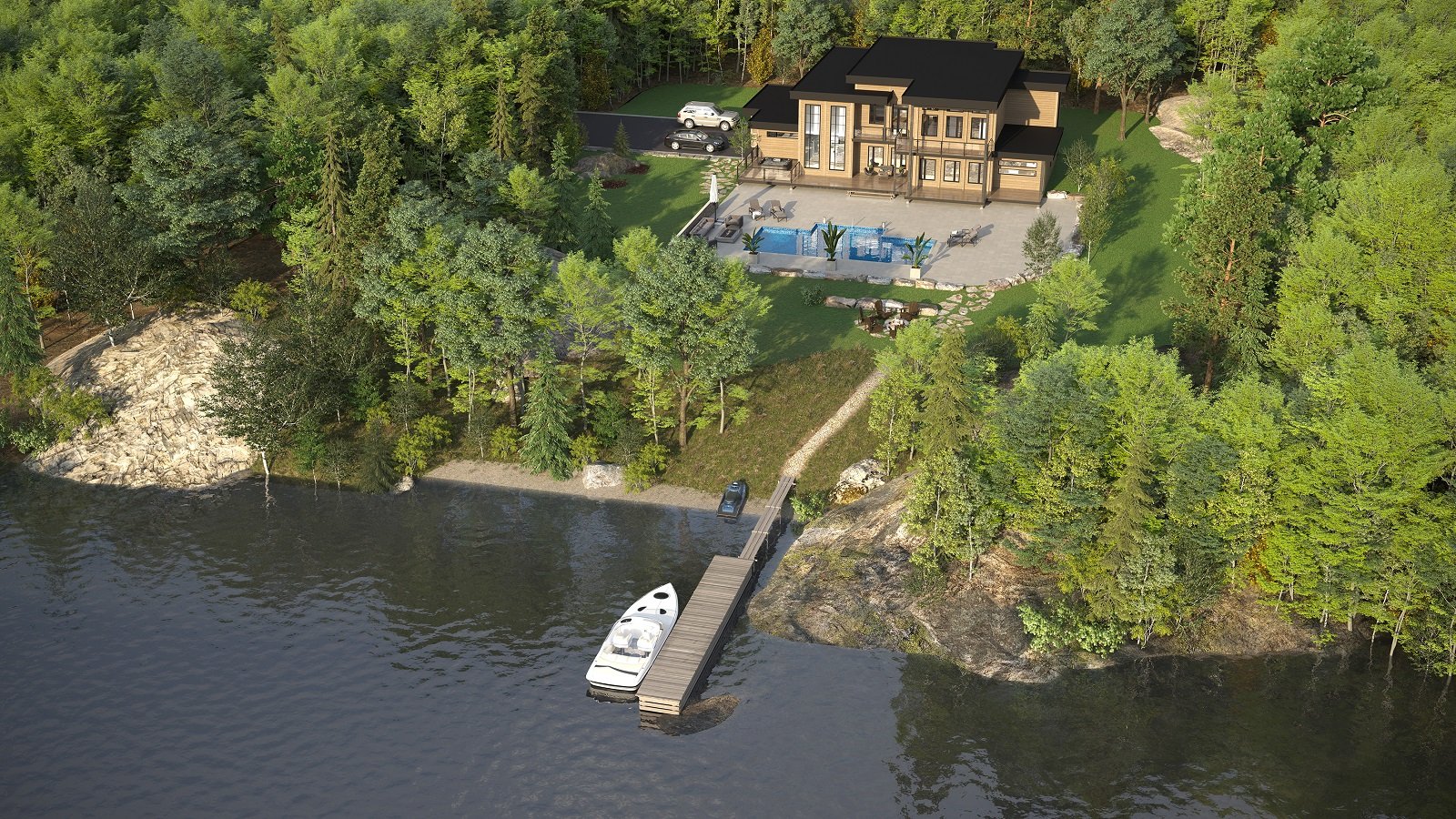 Head here to see the Panorama floor plan
Have questions about this home, or others? We'd be happy to help. Please contact us below: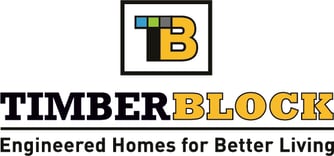 About Timber Block
Timber Block has designed and delivered hundreds of homes all over the United States and Canada. Our innovative technology ensures homeowners are confident in building their dream home, knowing their home is highly energy efficient, luxurious and of the highest quality. Timber Block is a proud partner of Mike Holmes, and has integrated the Mike Holmes Inspection Program into every home built.