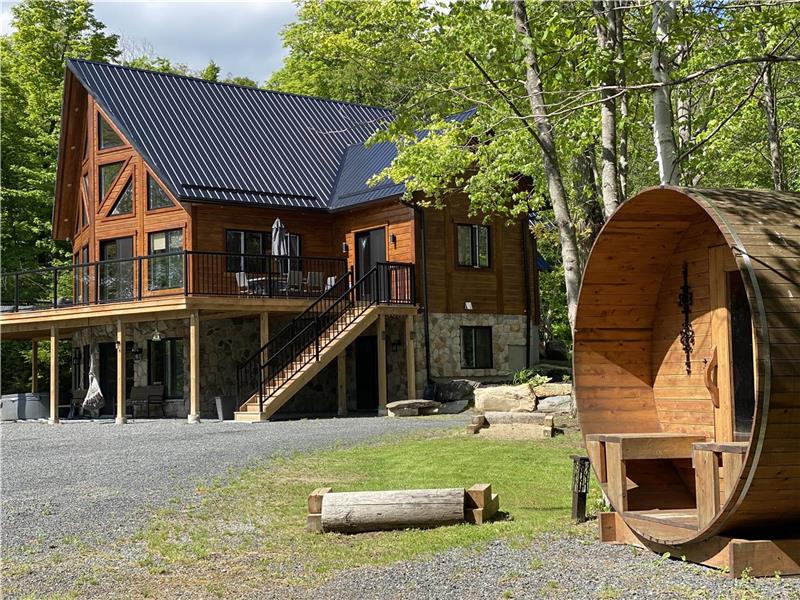 As per usual, Timber Block's award winning Dakota design remains one of the top 5 most favored homes in 2021, and it looks to be staying that way so far in 2021.
This isn't a surprising fact, considering the Dakota model has everything you want in a traditional, classic, cottage style home. The original Dakota model is 1862 square feet, has 3 bedrooms, 3 baths, with the master on the main, and 2 more bedrooms on the second floor. The first floor is a wide open cabin-style space, with a traditional A-frame and top to bottom windows.
For most Dakota homeowners, they will build a walkout basement as you see above, adding an extra full floor, perfect for second living room/game room, a bathroom and extra bedroom or 2.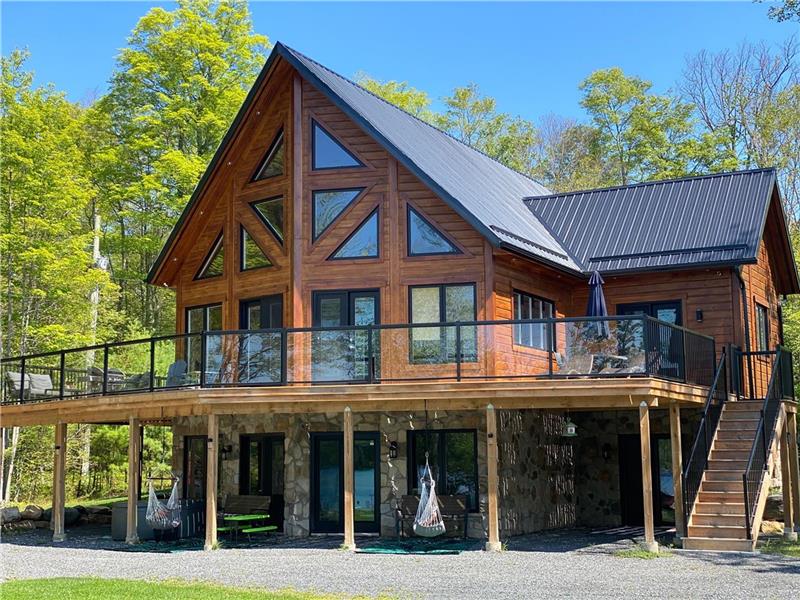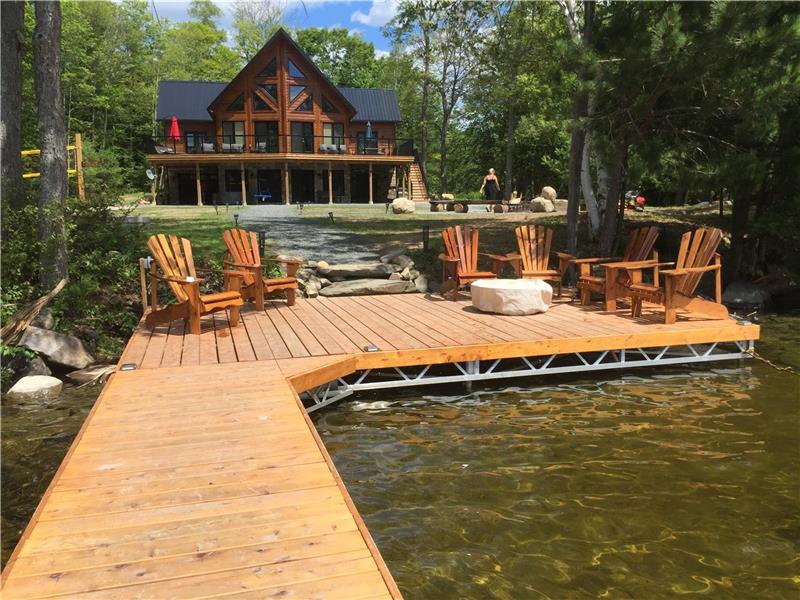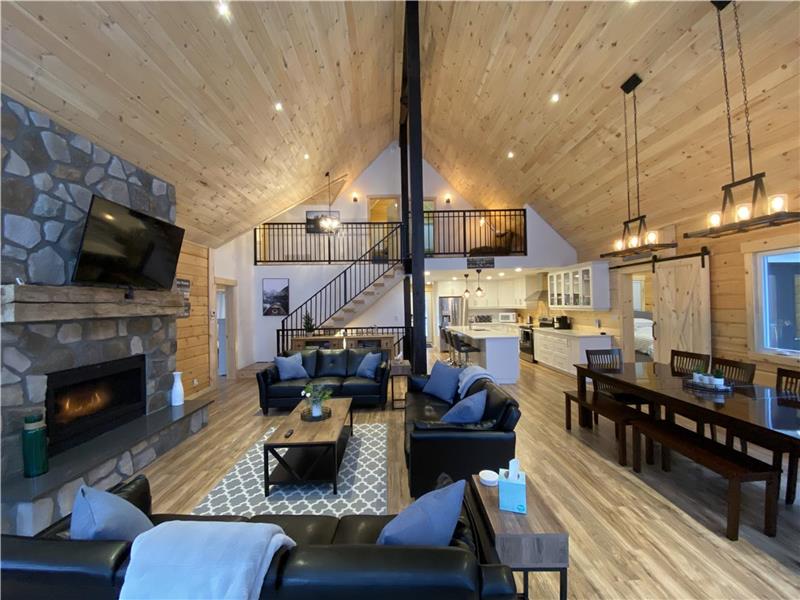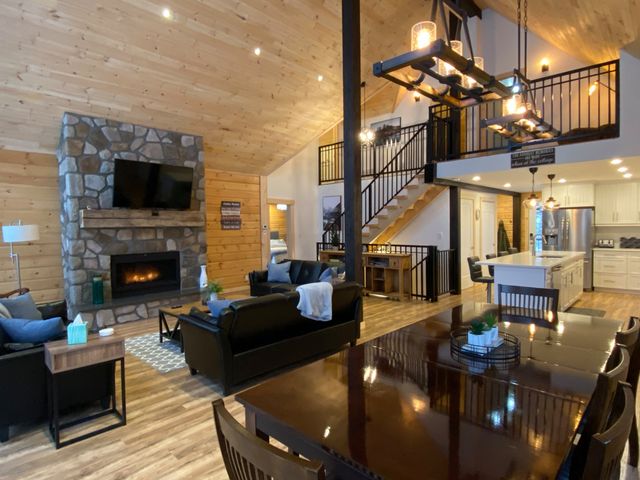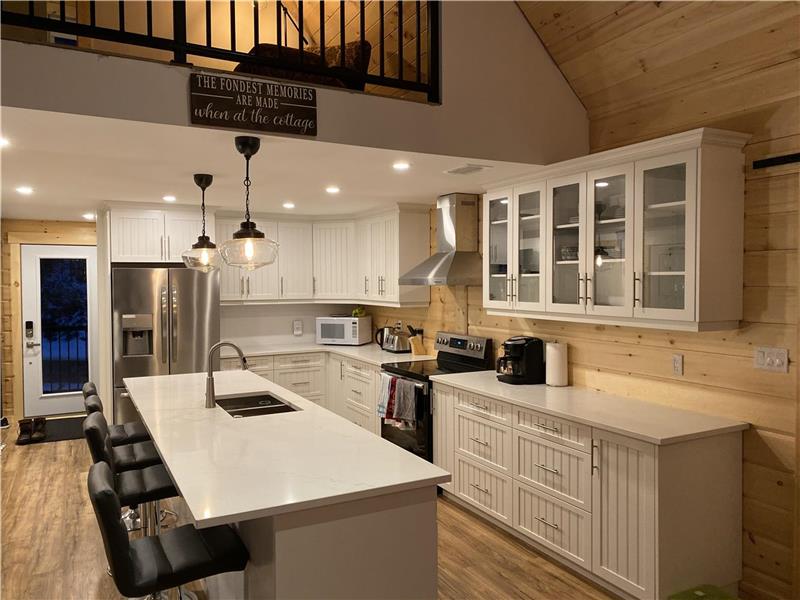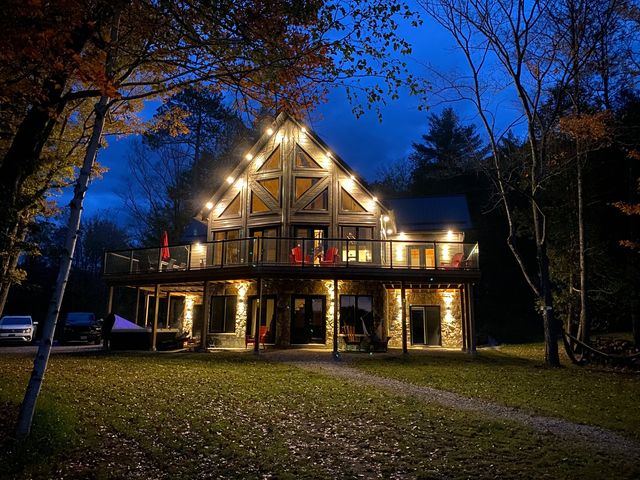 You can download the Dakota floor plan here.
Want to visit this home in person? Both of these Dakotas were built on a beautiful lakefront property in Ontario. See how you can enjoy a stay, and feel what it's really like to live in a Timber Block home. Find out more HERE.
Want more info about Timber Block? Learn about our processes, our procedures, and our technology that have made Timber Block one of the top manufacturers of engineered wood homes in North America. Visit www.timberblock.com or contact us below.
About Timber Block
Timber Block designs and constructs homes all over Canada and the USA. Timber Block's award-winning and patented technology uses a panelized home building system that results in a top quality, energy efficient home. Built with Eastern White Pine, Timber Block's insulation process ensures an R-30 wall, with R-36 as an upgrade. 15 year Warranty on finishes is standard. Timber Block is a proud partner of Mike Holmes, and has adopted the 3rd party Mike Holmes Inspection Program into every home delivered. Timber Block now offers turnkey services in select areas. Find out more, contact us today.