There's no question, the Eastman is our most asked about model in our Classic Series the days. It really comes as no surprise considering it's charming exterior, and a back exterior that is nothing less than outstanding.
The original Eastman floor plan is 1655 square feet, with 2 levels. Starting upstairs, you'll find 3 bedrooms, an oversized full bath, and a loft that's not only open to below but give you a clear shot of whatever your view may be. The main floor is very wide open taking convenience and gatherings to a whole new level. The Eastman is so perfect for cottage living as you'll see the oversized porch and windows that seem to never end. The original Eastman plan has an indoor-outdoor fireplace. This new version you see below has windows on the entire wall.
See Timber Block's Eastman floor plan here.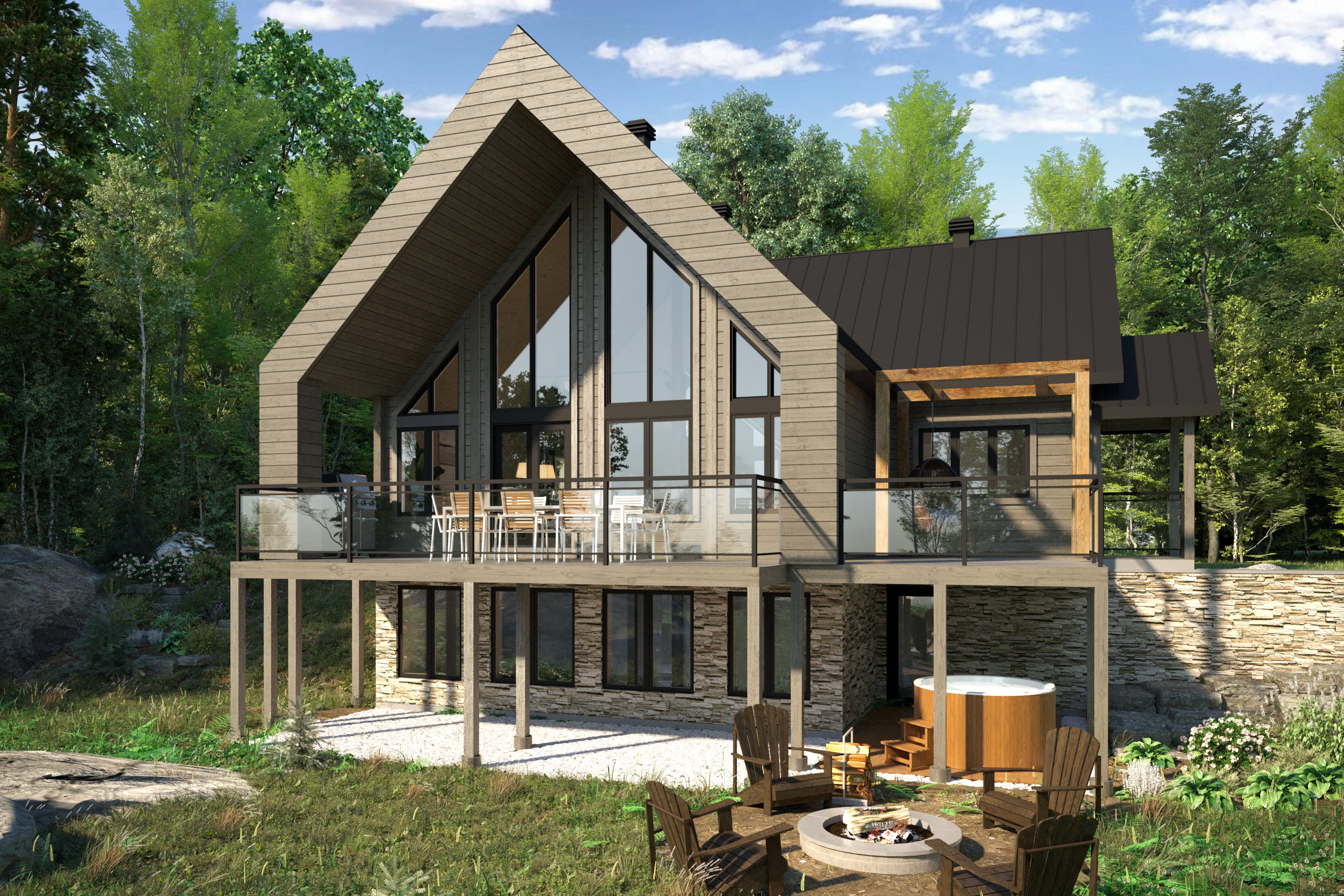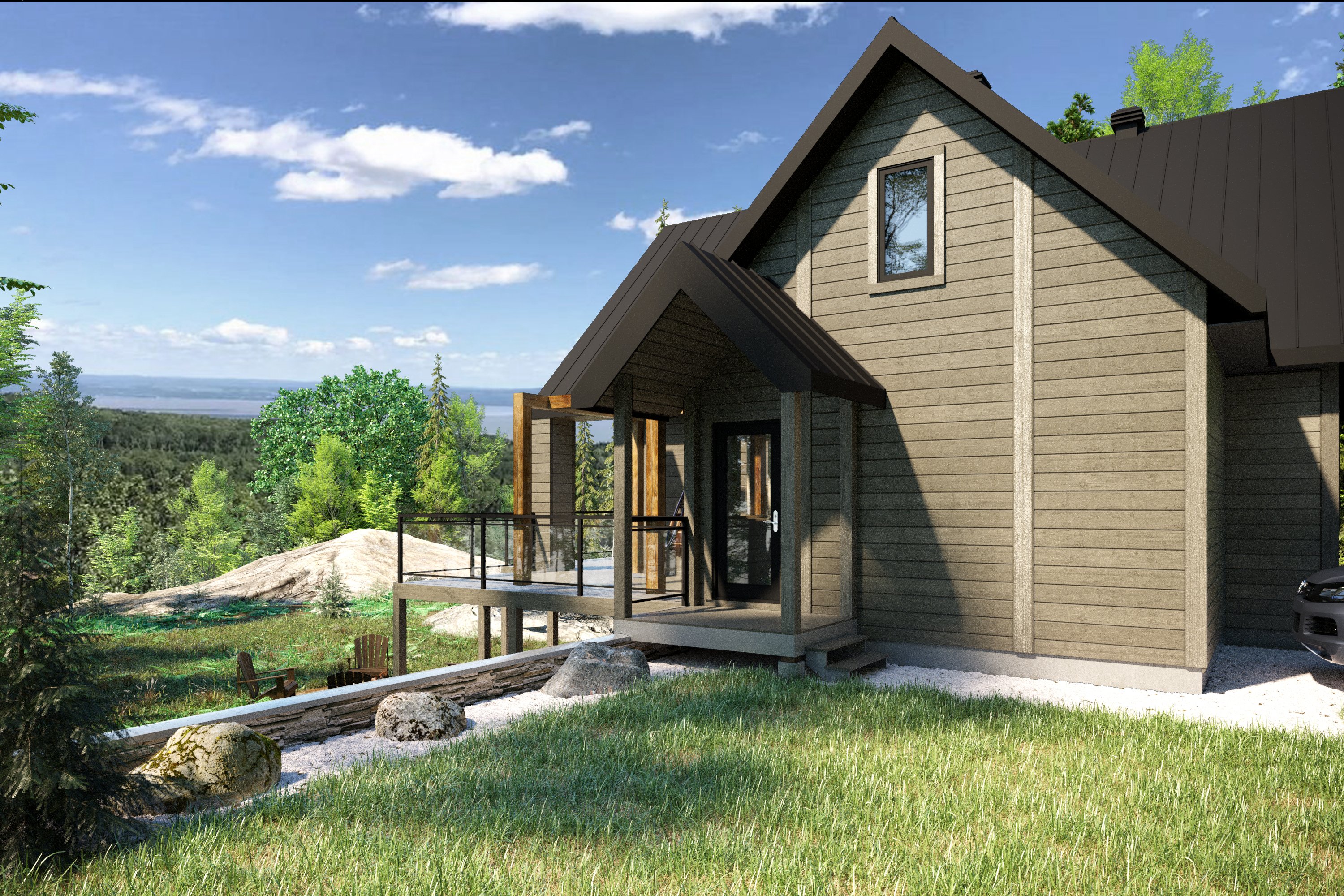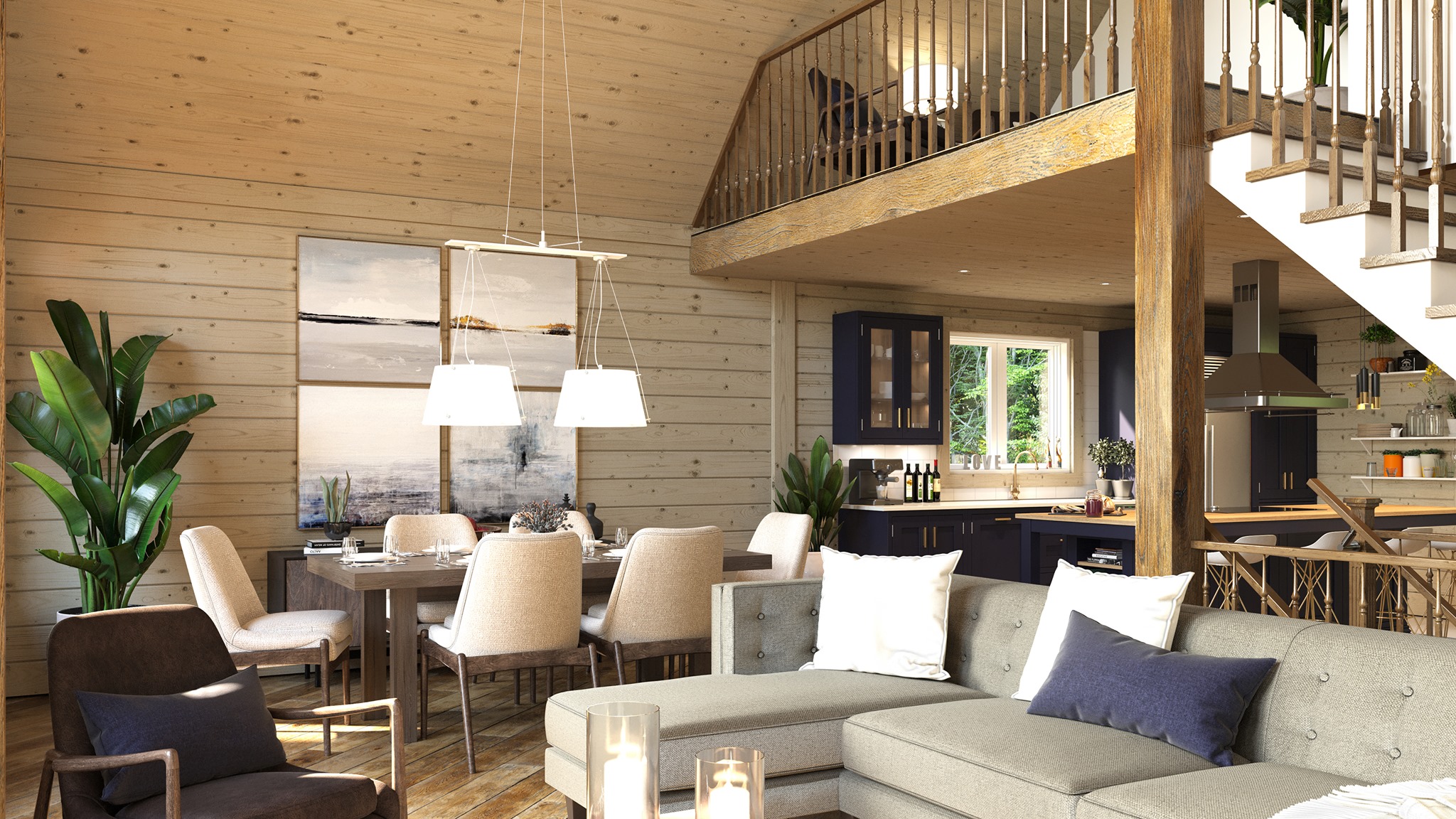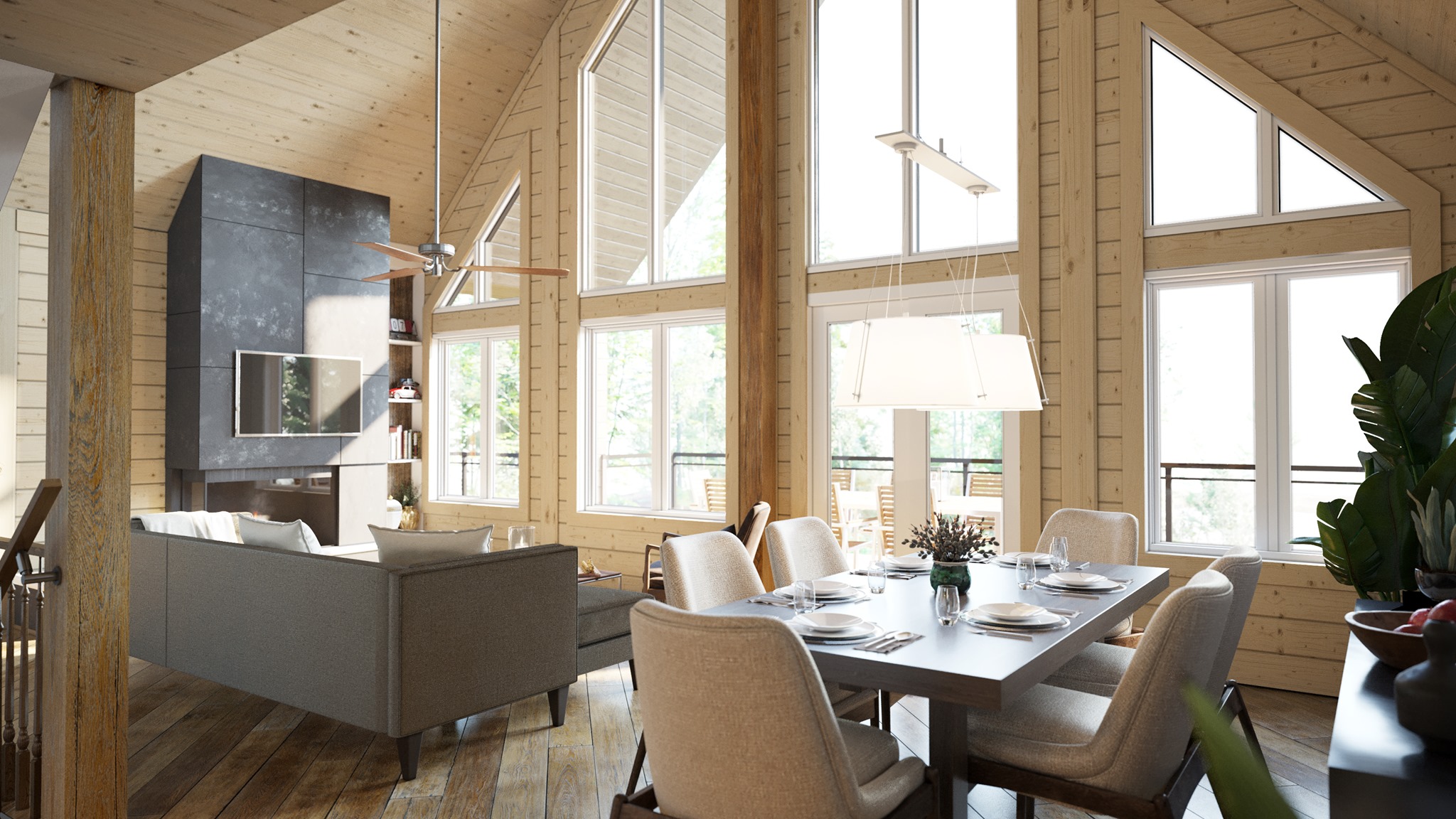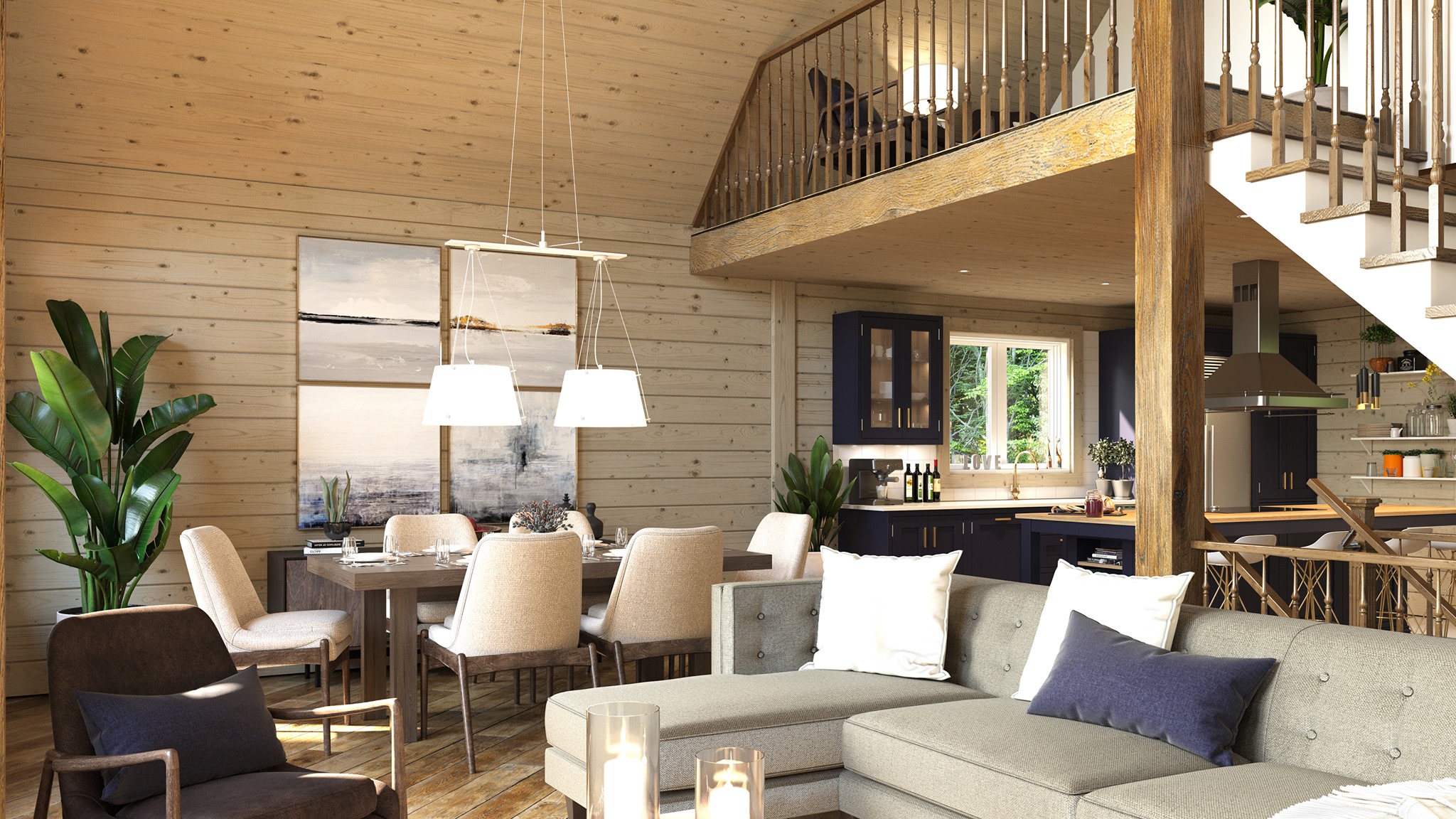 Like this new Eastman, or any of our homes, you can modify the plan. We have an excellent team of designers that can help you with modifications and designs that will get you to where you want to be, using the most cost effective methods.
And just like every Timber Block home, the Eastman will include R-30 walls with R-36 available as an upgrade. You can build on any foundation - whether it's a slab crawl space or with a basement. Timber Block is proud to design and deliver homes all over Canada and the USA. Turnkey construction is available in select locations.
Timber Block is proud to be a partner of Mike Holmes, and is considered "Holmes Approved".
Find out more about Timber Block's innovative technology and see why many builders and homeowners are choosing Timber Block.
Want to visit us? Visit our locations below: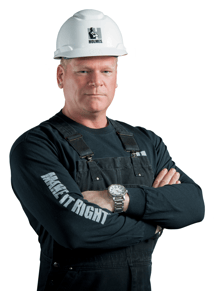 #timberblock #MakeitRight #HolmesApproved