Wall raising day. There's nothing quite like it....not only for the homeowners, but for all of us as well (we never get tired of watching dream homes being built!) Earlier this week, we watched as the walls of a modified Eastman were installed on a beautiful piece of property in Ontario.
Earlier that morning, the homeowners watched as their home went from a foundation to a full shell....with all wall panels installed by 11 a.m. - in the middle of a snowstorm.
The homeowners documented this very special day...have a look: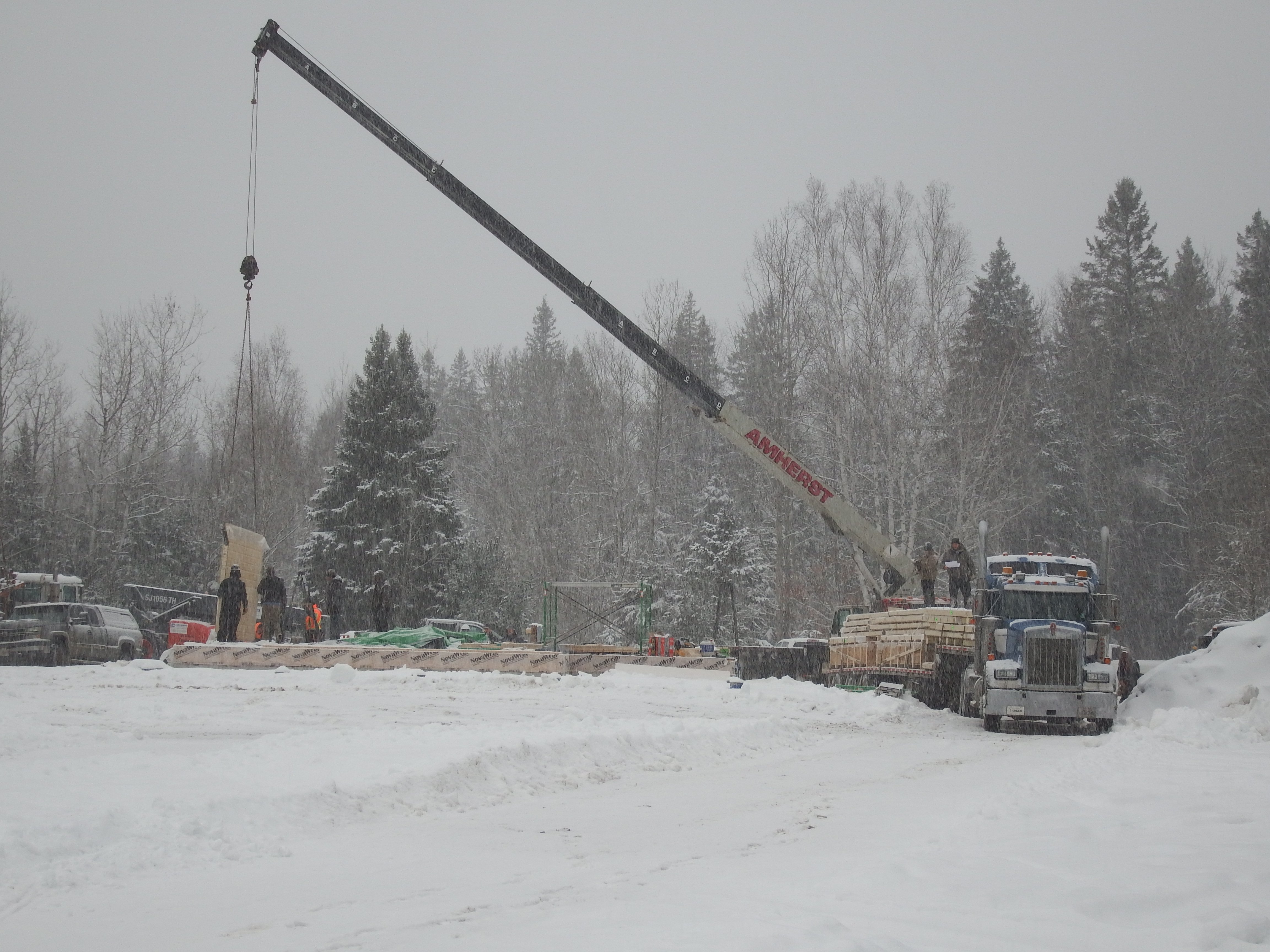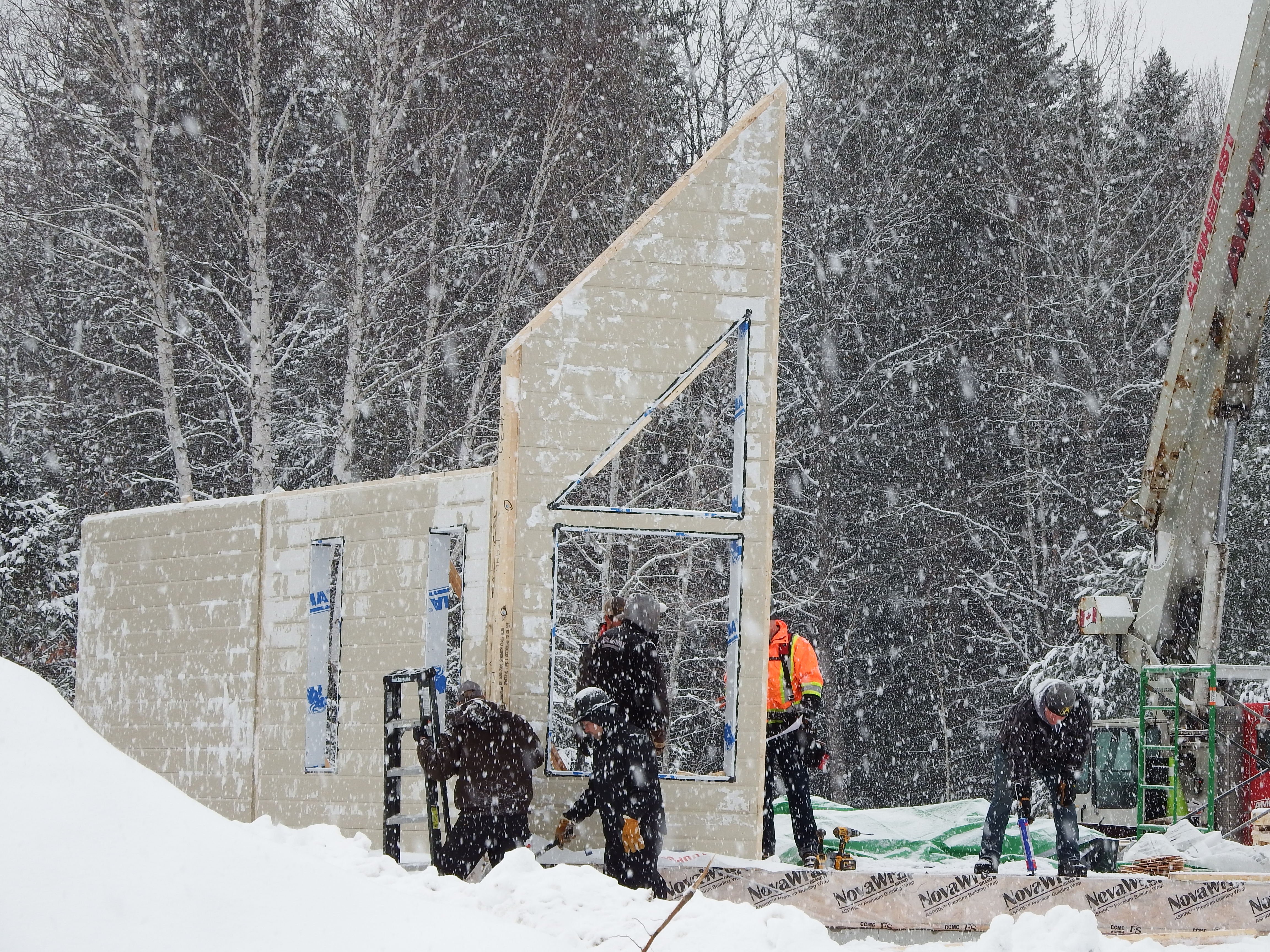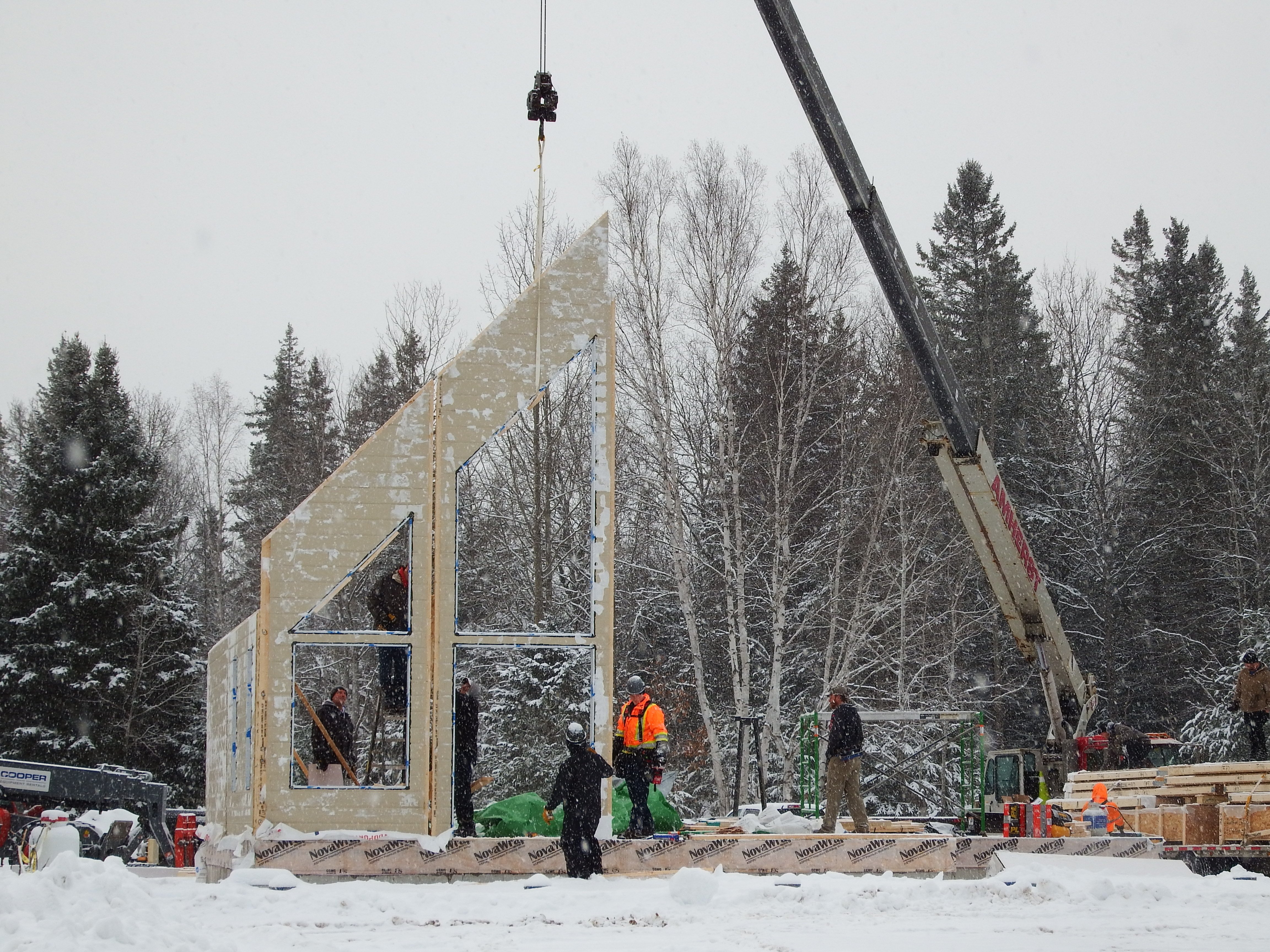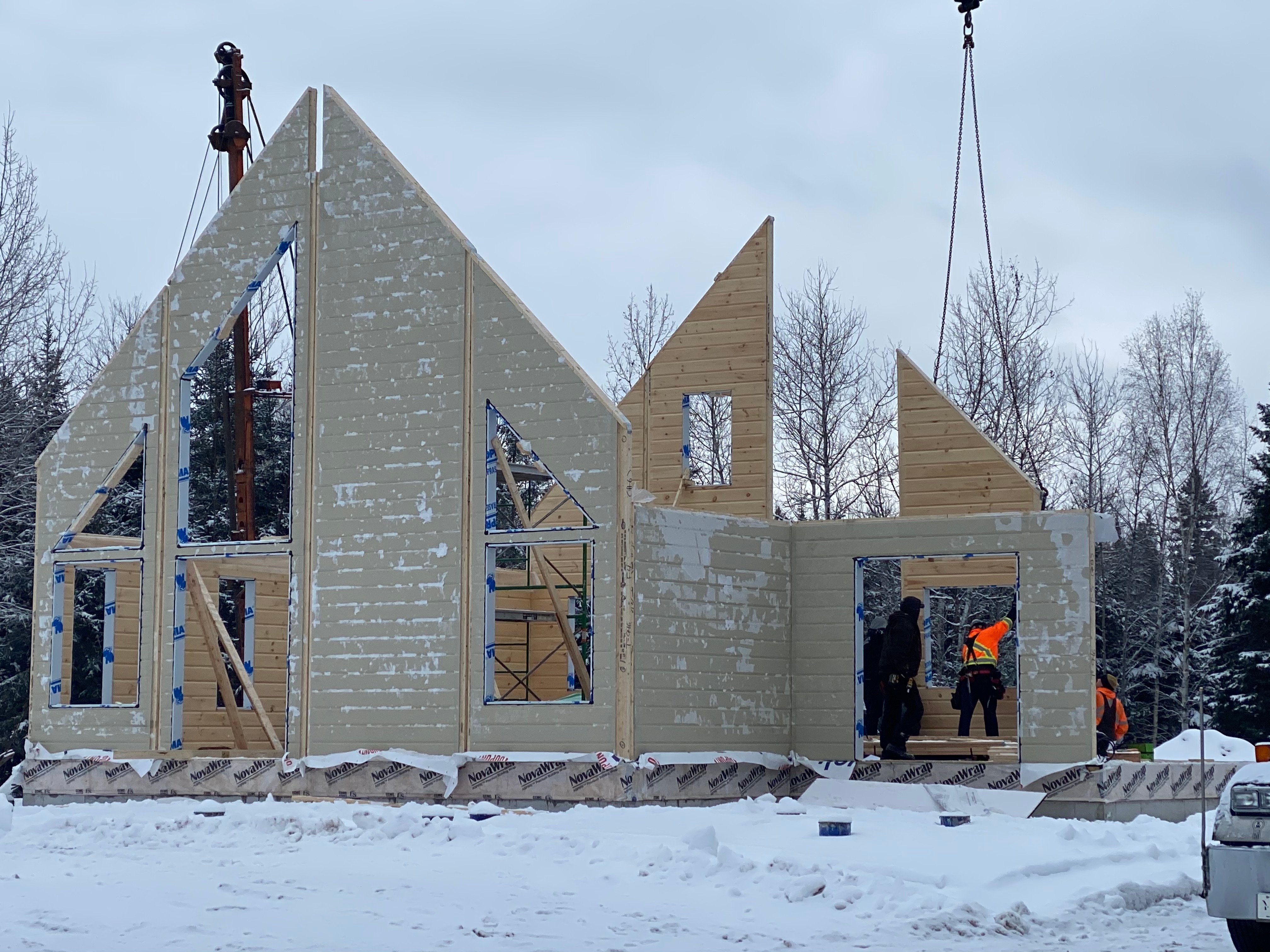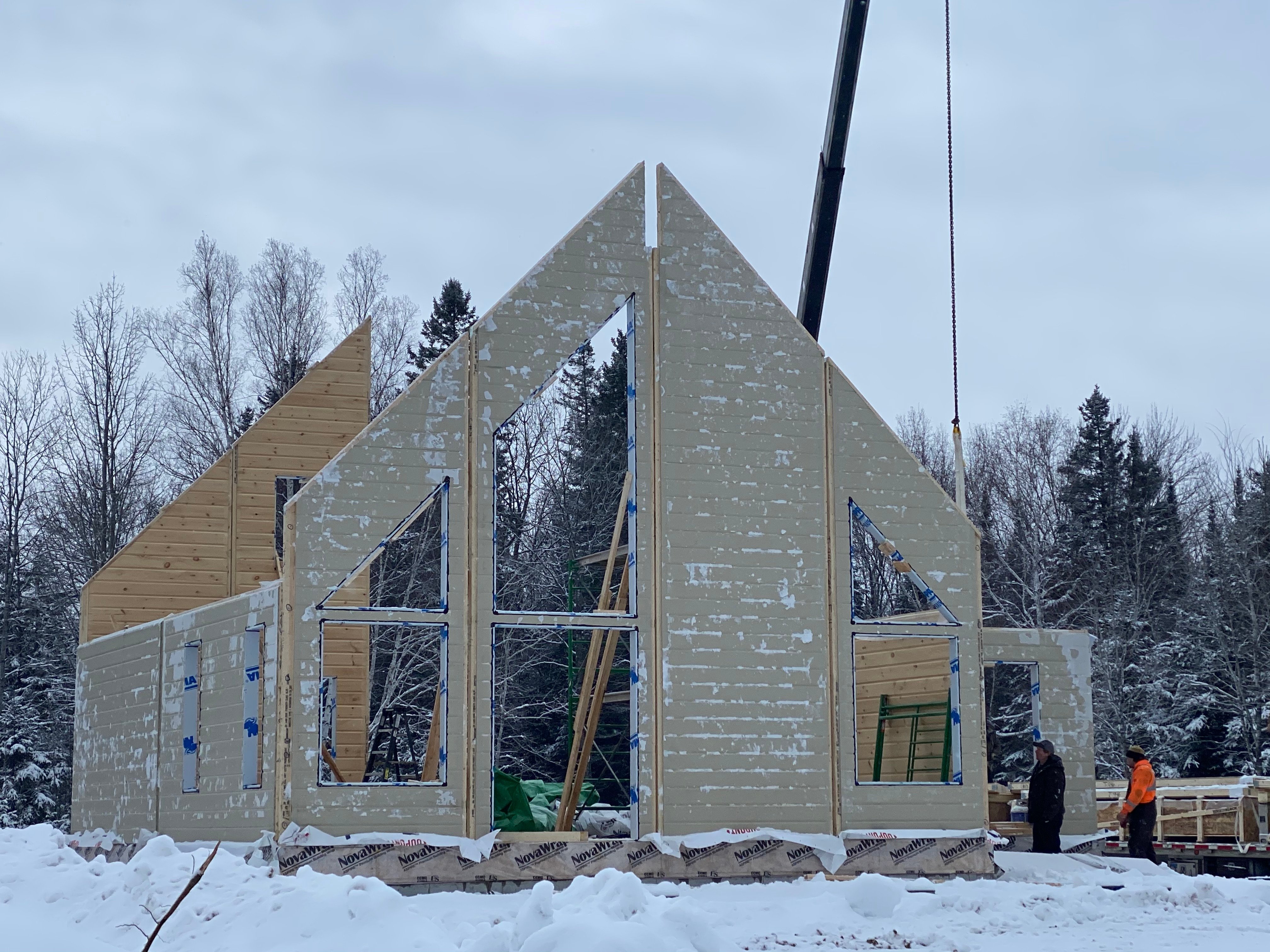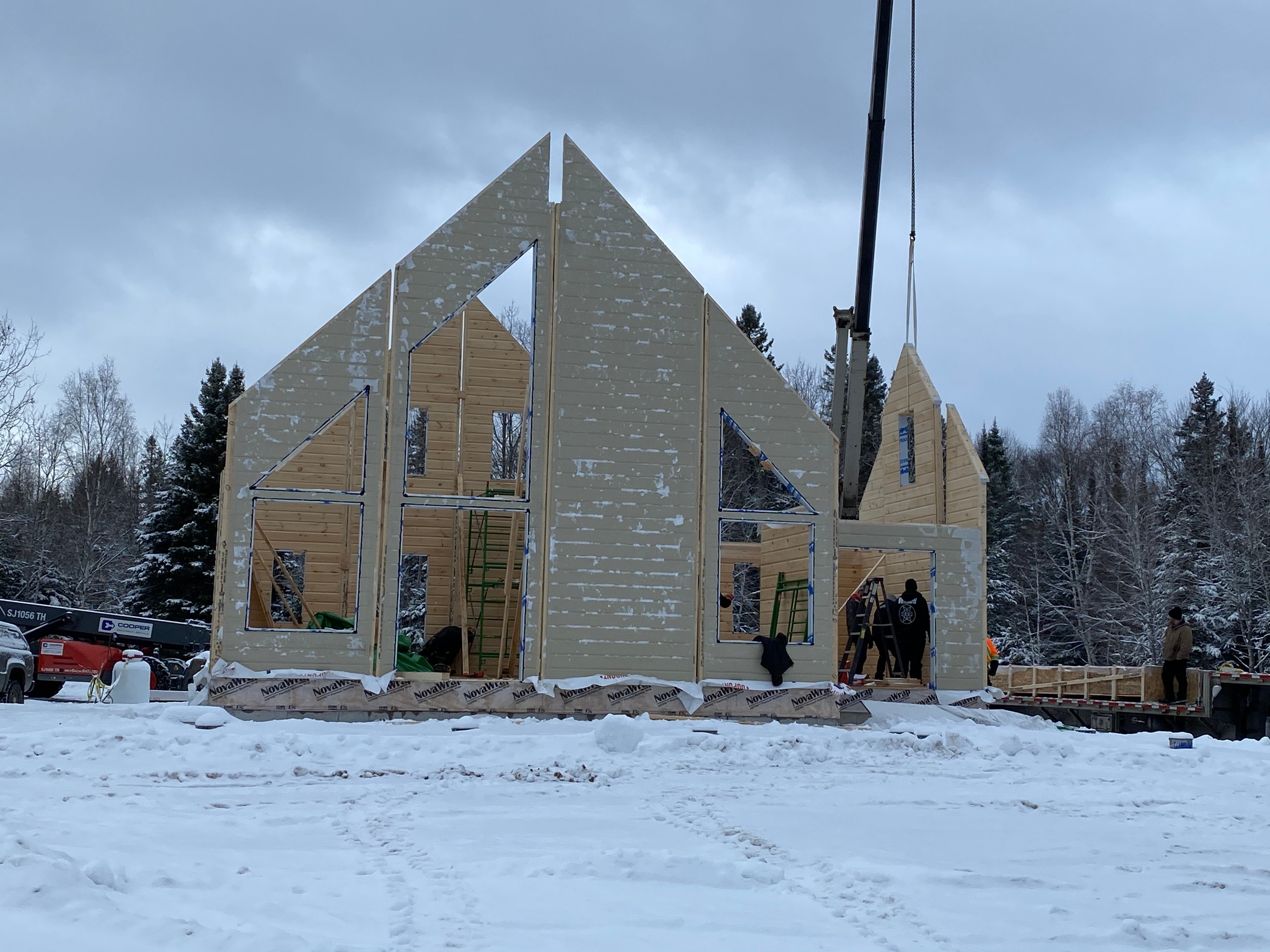 Watch below as you can see exactly how the walls are installed...
A special thanks to the newest members of the Timber Block family for sharing their photos and videos!
If you follow Timber Block here on the blog, or any of our social media platforms, you know we can build anywhere...anytime! This wall raising was the perfect example. When you choose to build a Timber Block home, you can expect construction to continue through all seasons! This photo is one of our favorites....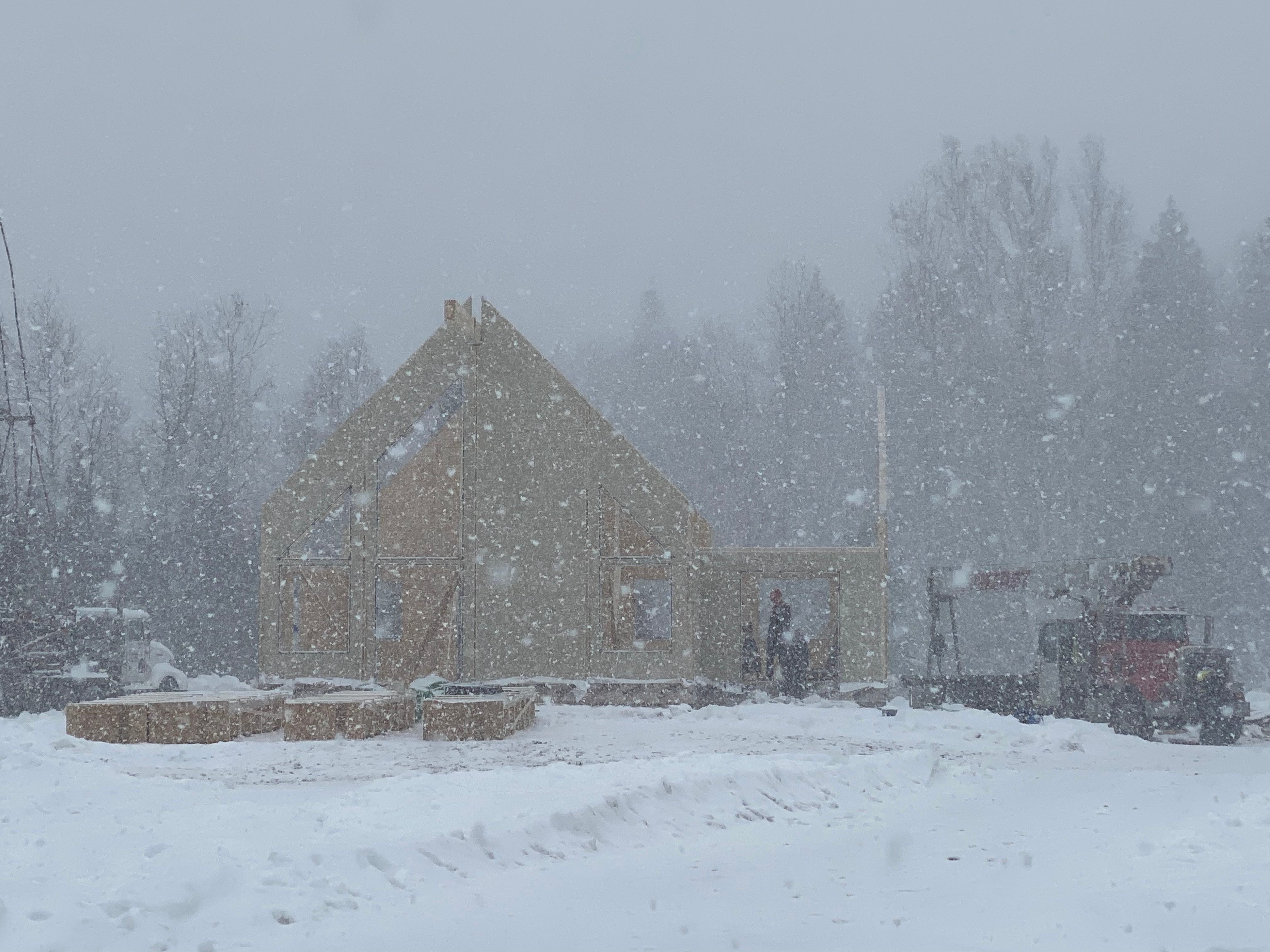 Stay posted as we follow the construction of this beauty!
About the Eastman
This is an Eastman - the model that took the top spot as most loved home in both 2020 and 2019. The original Eastman model and plan is 1655 square feet with 3 bedrooms, 2 baths, and a curb appeal unlike any other. Beautifully designed, the Eastman features floor to ceiling windows to maximize the view, wide open spaces that flow perfectly from room to room, a main floor master bedroom, main floor laundry and mudroom. Two more bedrooms are upstairs, along with an extra bathroom.
To see the original Eastman and the floor plan, click below.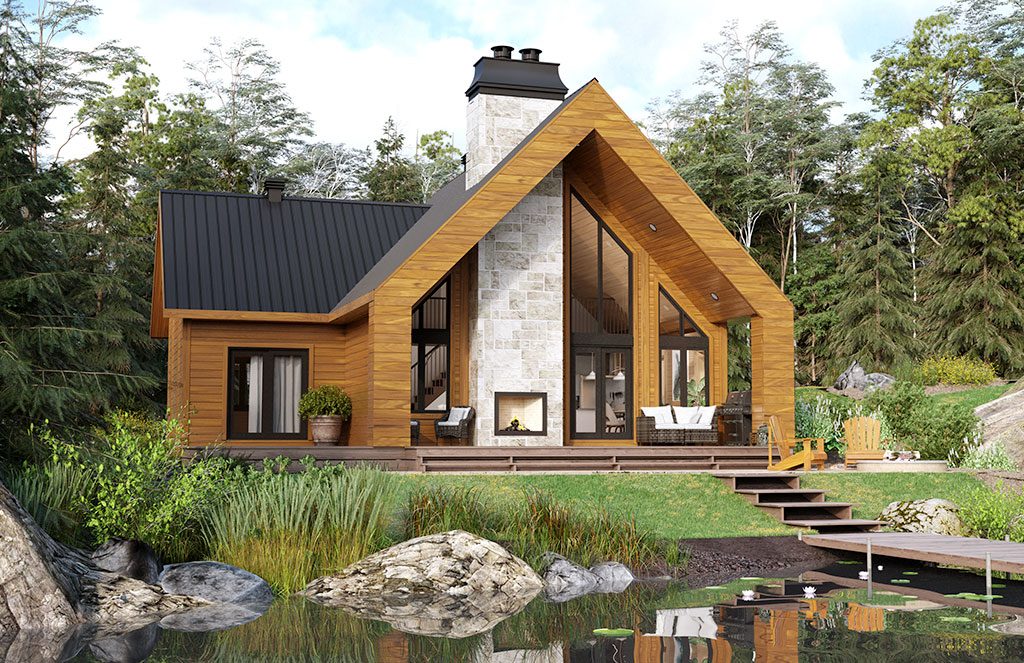 CLICK HERE TO VIEW THE EASTMAN FLOOR PLAN
About Timber Block
Building high quality, sustainable, energy efficient engineered wood homes for decades, Timber Block is proud to be considered one of the top manufacturers of panelized homes coast to coast. Timber Block homes will never settle or check, are assembled in hours and can be built anywhere. Timber Block homes are highly energy efficient, with a standard R-30 wall (R-36 is available as an upgrade), a 15 year warranty on finishes, and newly introduced: turnkey services available in select locations.
Timber Block is a proud partner of Mike Holmes and is pleased to be considered Holmes Approved. Timber Block also adopted the 3-Step Mike Holmes Inspection Program, allowing our homeowners to be more confident than ever in their choice to build a Timber Block home.
To find out more, contact us anytime below.