The Timber Block Panelized Home Building System is a patented and proprietary process that is extremely innovated thanks to advanced technology that results in superior home construction. Today, we're addressing some of our most asked questions about the Timber Block product.
Timber Block Home Building FAQ #1

What type of process does Timber Block use when building homes?

As mentioned above, Timber Block utilizes a proprietary and patented, panelized system building process – a different way of building. For example, when talking about customizing a home, traditional building may allow you to build from a full custom plan, but the construction can take months. Timber Block homes are completely customizable, the walls are installed in less than a day, with the dry-in taking just a few more days.

If you're looking at a "log" look, the logs of a traditionally built home are stacked on-site, which can take quite a lot of time, therefore exposing your wood to the elements. Our wood is stacked in our quality controlled factory, creating panels. The panels are delivered only when the walls are ready to go up. Your walls never touch the ground, and are never exposed to the elements before installation.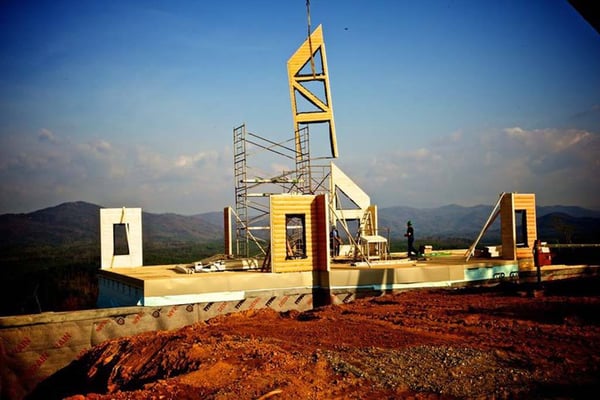 Timber Block Home Building FAQ #2:

How do Timber Block Homes compare when it comes to wall insulation?

When talking about log homes, a traditionally built log home, or a modular log home, you're looking at about R-8 wall insulation. With a Timber Block home, you are guaranteed R-30 wall insulation. This is standard in every home built. R-36 is now available.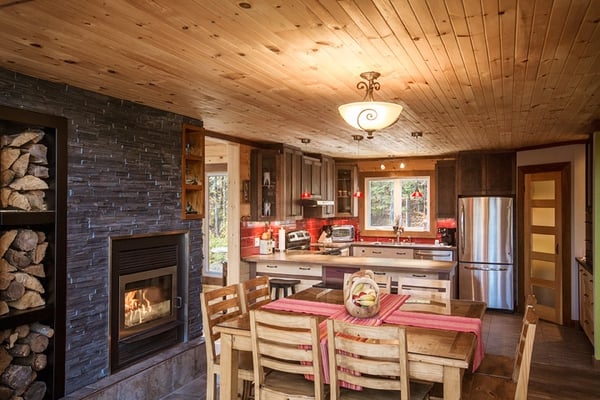 Timber Block Home Building FAQ #3

Do Timber Block's interior walls have R-30 wall insulation as well?

No. Although you can spec in R-30 walls inside, most of our home owners don't do that, unless they're trying to soundproof specific rooms. Your exterior wall insulation is most important.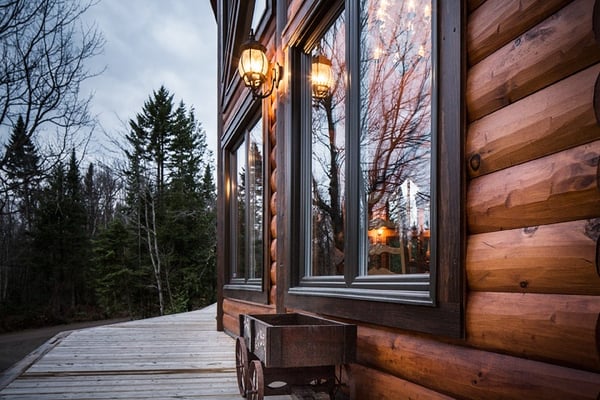 Timber Block Home Building FAQ #4

Can you match the interior walls to the exterior walls?

Yes, we absolutely can. We can provide siding to match the interior walls perfectly to the exterior walls. We use premium grade wood with a lower knot content, resulting in a perfect match.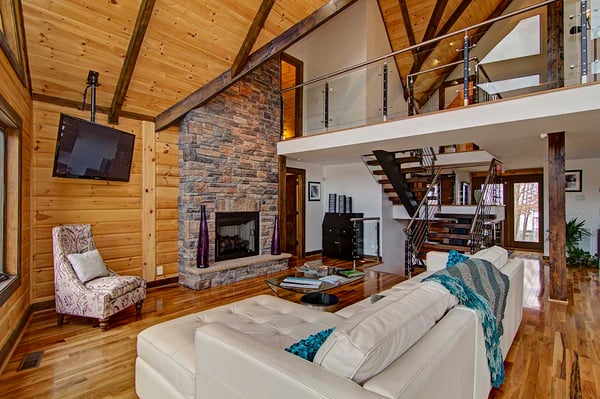 Timber Block Home Building FAQ #5

Can my Timber Block home have mixed materials inside?

Absolutely, In fact, we see it a lot. You can install drywall, stone, or pretty much any material if you're looking for contrast inside! Have a look at our Craftsman Series. Craftsman style is all about mixed materials!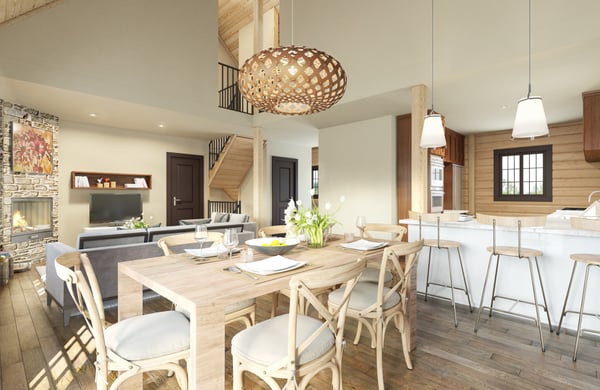 Timber Block Home Building FAQ #6

Can I modify my home after it's built?

You can, but it's easier if you have a good idea of what your plans are for the future. That way, our designers can create temporary walls, or walls that can be removed later.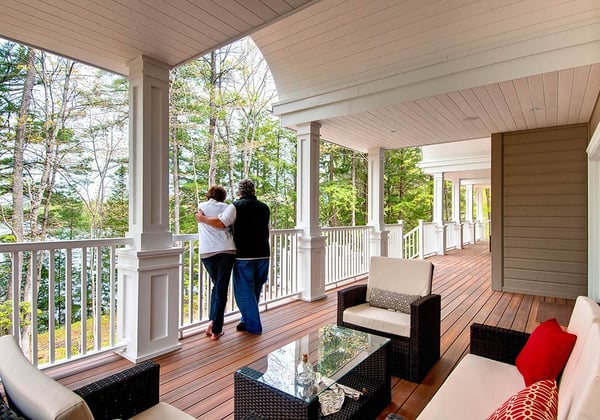 Timber Block Home Building FAQ #7

Is there a specific foundation a Timber Block home is built on?

No. We can build on anything.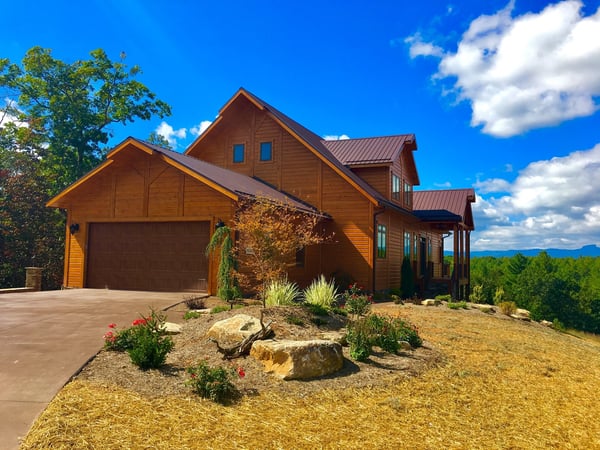 Have a question you want answered? Contact one of our Home Consultants today or visit a model home near you.