Timber Block FAQ #2: What is included when you purchase a Timber Block home? (The #1 FAQ relates to pricing. Read what a Timber Block homeowner has to say about the cost to build here: Timber Block Cost)
The first thing you'll want to know is a little bit more of who Timber Block is, what Timber Block is, and the benefits of building a Timber Block home.
Timber Block is a manufacturer of panelized wood homes. Our system building process utilizes technology that allows us to take a home design (stock or custom), and turn it into walls that are insulated using a patented procedure that results in high energy efficiency. (R-30, and now R-36). The level of energy efficiency is a major benefit, as building codes increased drastically over the last few years, and thanks to our technological advances, we not only meet building codes related to insulation, but exceed them.
In addition, the wood is dried to an 8-10% moisture content, ensuring the home will never settle or check (cracks in the wood.) Other benefits include:
-efficient flat stacking, allowing us to build anywhere.
-green technology
-genuinely stacked
-can build from one of our stock plans, or custom
-choose your profile
-15 year finish warranty available
-Construction Concierge Service
-assembles in hours, anywhere
So, what do you get when you purchase a Timber Block home? Here is what's included:
Timber Block also provides Construction Concierge Service, which means you have a great deal of support from the early stages, to moving in and beyond. This also includes a Timber Block technician on-site for the build, and who can work alongside your builder or general contractor.
How do you start the process?
Timber Block has a team of expert Home Consultants that will go through the entire process with you. Once you've made the decision to choose to build a Timber Block home, a deposit is made, which gets your design started.
We invite you to come and visit a Timber Block home in person, so you can see the level of quality for yourself. To contact a Home Consultant, or find a location near you, click below: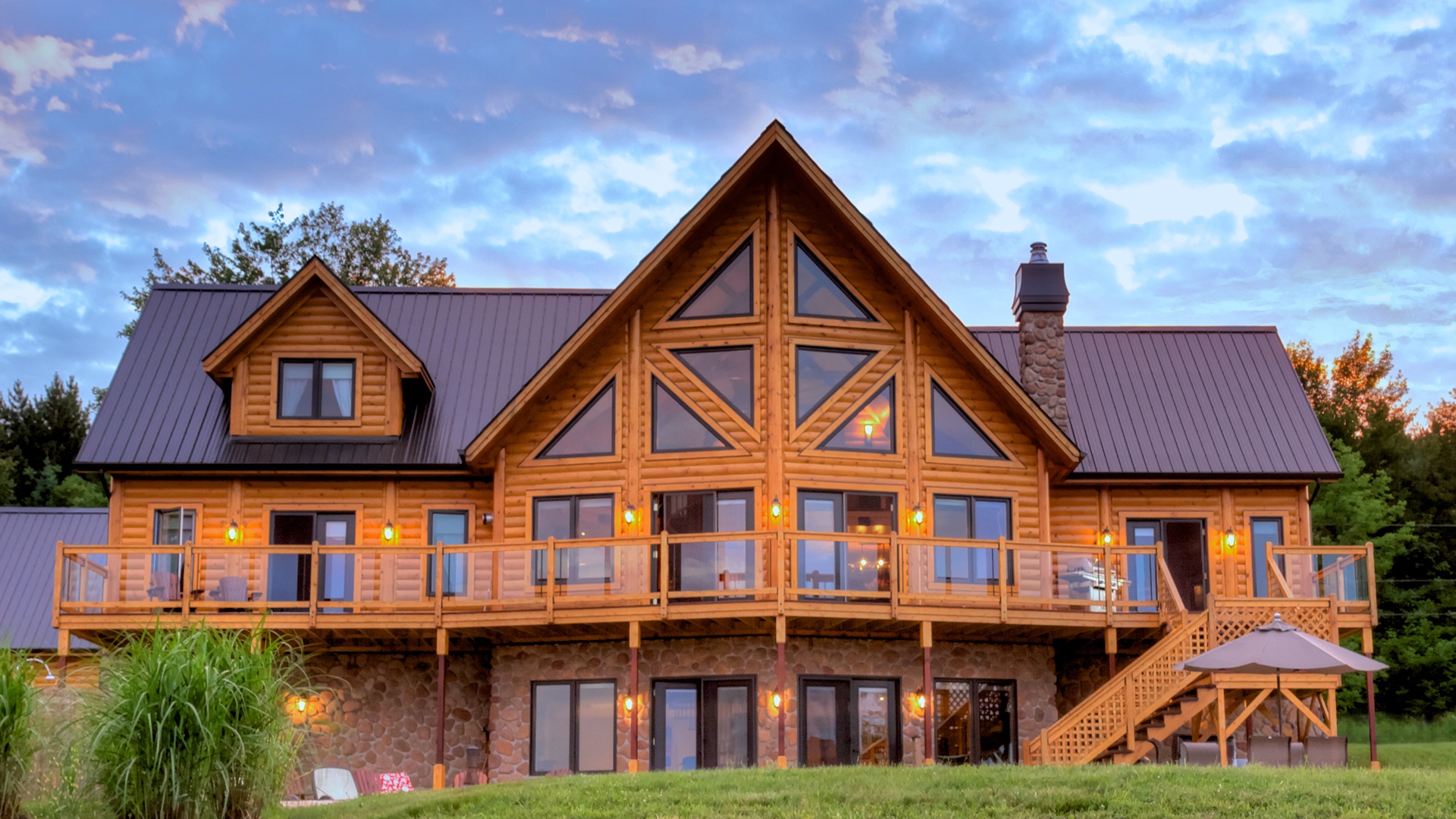 (Pictured: a completed, customized Denver model from Timber Block's Classic Collection. Get the Denver floor plan here.)