Today, more than ever, building efficiently is not only a luxury, but a must. When we use the term "efficiently", we are talking about all aspects of the home, from the actual building process, the delivery and what you don't see...the level of energy efficiency.
Let's start from the very beginning of your Timber Block home building process.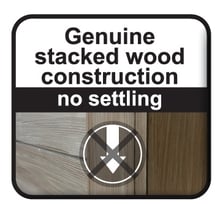 Genuine Stacked Wood Construction
With every home we build, we use genuine stacked construction, which is delivered in a panelized wall. Basically, after each piece of wood is sanded, insulated, and stained, each piece is stacked one-by-one, bonded and thru-bolted every 24 inches in our factory. This gets rid of assembling the walls on site, resulting in an efficient process, saving both time and money.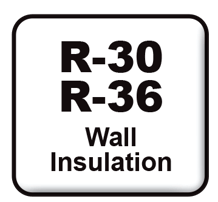 R-30/R-36 wall insulation
R-30 insulation is standard in every home we build, and now, R-36 is available as an option. The high "R" values, plus a tight thermal envelope ensures your home is highly energy efficient, saving tons of money on energy bills.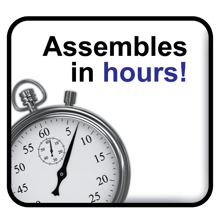 Fast Assembly
Because building efficiently is of utmost importance to us, and is greatly important to all of our homeowners as well, we are very proud that our patented, system built process allows the walls of our homes to be up within hours, and allows the homeowners to see their dream come true - literally.
In addition to a much faster construction time, the efficient wall assembly also protects your home. Because there are no walls or wood being dumped on the ground waiting to be built, the walls of your home are protected from the elements...from weather to bugs, to critters.
Finally, thanks to our new Construction Concierge Service, not only is the entire building process efficient, but your service is as well. Our Construction Concierge Service means you have a dedicated Project Manager, specific to your project, plus an entire team to help guide you through.
Your end result will be an efficiently built, highly energy efficient home, that is of the highest of quality and more beautiful than you can imagine.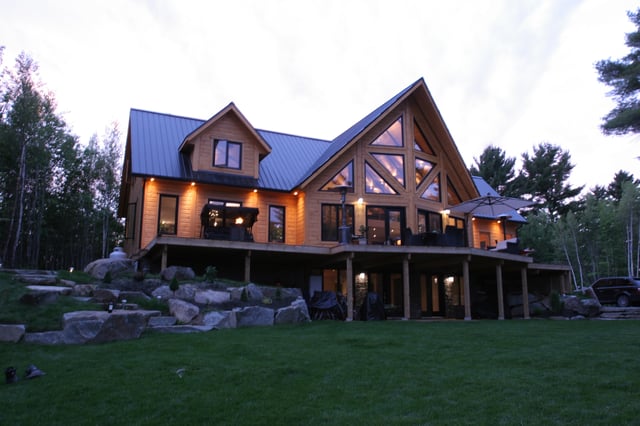 To contact us, CLICK HERE.