Making the decision to invest in building your dream home is a major milestone in life! The entire Timber Block team recognizes this, and we make it a priority to ensure every single question you have is answered as you embark on this very important journey. We understand the cost to build will be one of your first questions, and often, when people are in the early stages of kickstarting their home building plans, we are asked, "What is the price per square foot?" or "How much is the (Denver) model"? We are also asked an "average" price. Because we build all over Canada and the USA, building costs are completely different, every home is unique and every homeowner chooses different finishes.
Other factors that determine the cost to build....
The complexity of the floor plan, the ceiling heights, whether you're building a basement or garage, the location of the build, etc. Every home is truly one-of-a-kind. Even if you're asking about a specific model, and this goes back to the land itself: every home is engineered specifically for the lot you're building on.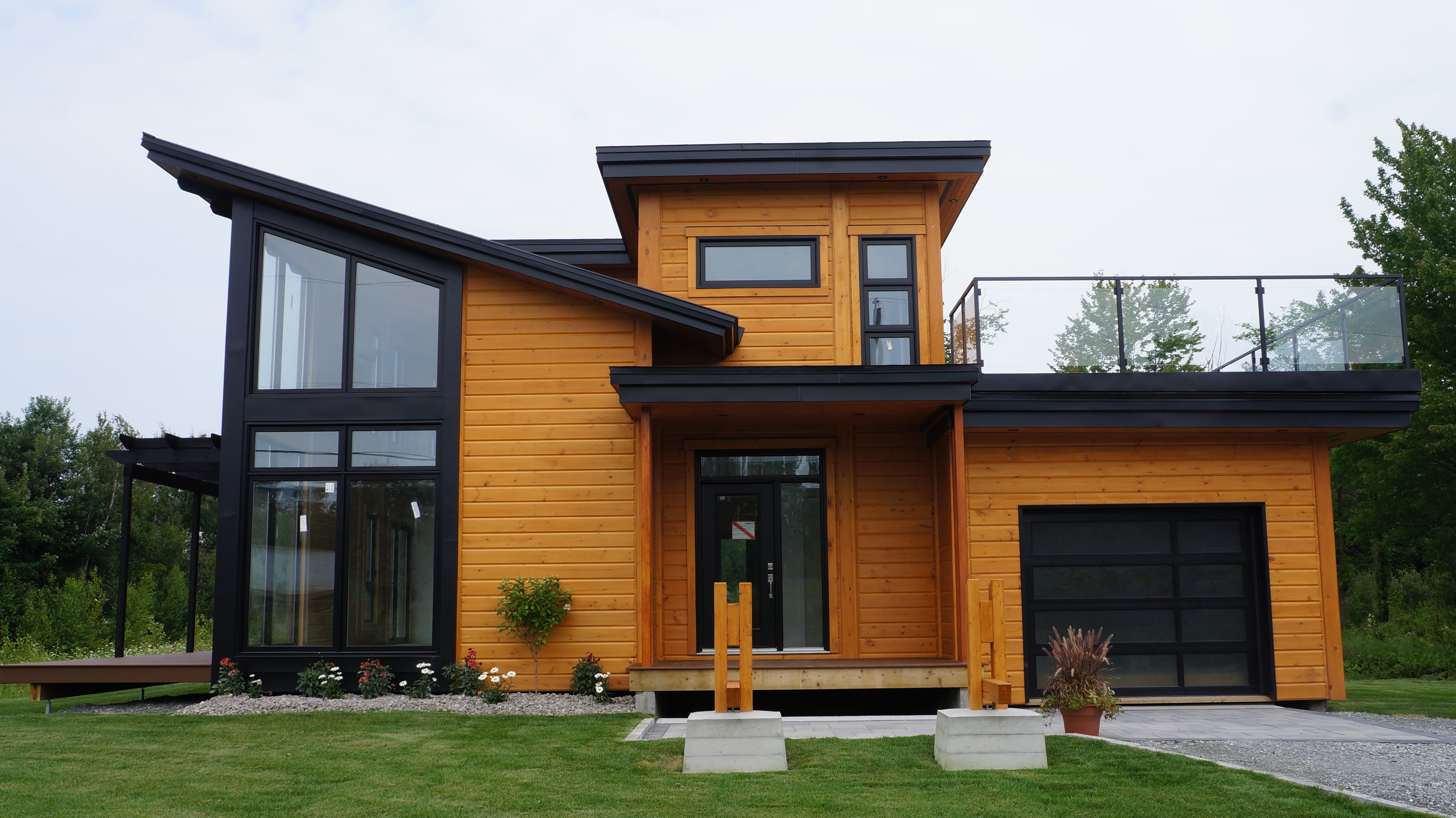 From a Timber Block homeowner's point of view....
From Michael Boomgarden in Wisconsin: "Costs vary considerably, depending on local labor costs, options from Timber Block, and the finishes you use. As an example, the construction quotes we received varied by 100%. A major factor in price difference can be - not with the home itself - but with the land you're building on. We built on unimproved land, so we had considerable costs for grading and rough landscaping, installing a well, a septic system, running electricity, etc,." Michael says providing one number can be very misleading. "The bottom line: A Timber Block home is of exceptionally high quality, and at a reasonable price."
Michael goes further in explaining the home building process in general, starting with the builder. He says when they decided on Timber Block's Dakota model, he went to 3 local contractors, gave them a Request for Proposal that he had drafted, and waited for their response. "The guys we ultimately went with were not the least expensive, but they had a stellar reputation and were willing to work with us to reduce costs. But, before we got to the point of giving them the go-ahead, Dave, one of the owners said (summarizing), 'this looks great, but I could build you a conventional look-alike for $80,000 less.' However, I said, "Nope, we're going with Timber Block."
Four months later, Michael and Dave had another discussion that went like this: "First, he was astounded at the quality of the components and declared that the house was "rock solid." Second, he said (summary), 'Now that we've gone through the process, I could not have built a home of this quality conventionally for what this cost you.'"
Michael says looking back, he looks at the overall process a little differently. "You can't compare Timber Block to anything except an extremely high-end, custom built home. The energy efficiency, quality of materials, and the overall integrity of the package simply can't be compared to anything else on the market. The distinguishing characteristic of the product is that you end up with a home that's unbeatable in quality for a price that's on par with an average home."
So, how can you get an idea of the cost to build a Timber Block?
Talking to a Timber Block representative or Home Consultant is your first step, However, you can expect your Timber Block Home Consultant to ask things like:
-What is your overall budget? We need to know this because while we can work with any reasonable budget, we need to start with a budget number.
-Do you own your land? This is important because land prices can be all over the place. If you don't own your land, do you have an idea of where you want to build and what your budget for your land is?
-We will ask if your budget excludes the cost of land.
-When are you building?
-For those living in areas where we have turnkey services available, we will ask all the questions above, but adding what level of construction services you're looking for (materials only, partial turnkey, full turnkey, etc)
From Home Consultant Romi Gibbs, "Expect us to ask what your budget for building your home is, and be prepared to answer honestly." Our Home Consultants are experts in the field, highly experienced and professional. Answering these simple questions can really get you started on the right foot. For example, if you know building a 5000 square foot home isn't in the budget, your Home Consultant can start you off with plans more suited for you.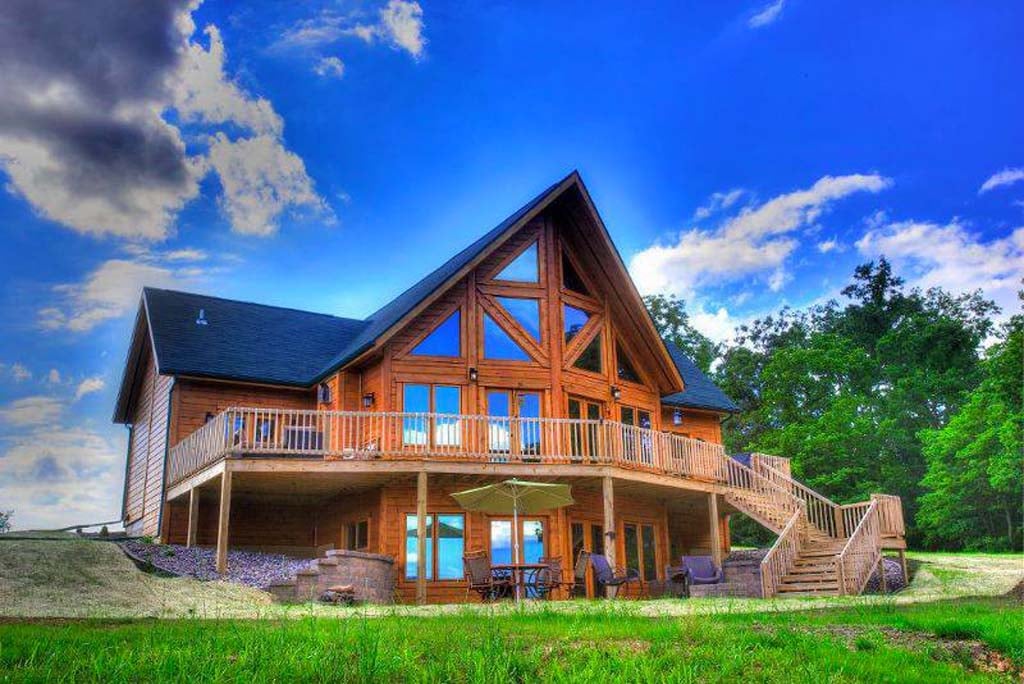 The above picture is Michael's Dakota!
To get started on your project or to learn more, contact us below!
About Timber Block

Timber Block designs and manufactures luxury custom engineered wood homes. Using the latest tools and technology, Timber Block's patented system building process results in a top quality, strong, highly energy efficient, ecological home. Timber Block has been awarded with some of the highest honors in the building industry due to its environmentally-friendly, technological advances. Timber Block is a partner of Mike Holmes, and is proud to be "Holmes Approved". Learn more about Timber Block, visit www.timberblock.com
To find out more information, contact one of our Home Consultants today.