It's been a great few months for Timber Block Engineered Homes, and it just keeps getting better.
Within the last year, Timber Block has been awarded a total of five awards, with the most recent being the 2016 NAHB Global Innovation Award. The prestigious award was presented to Timber Block in Orlando, Florida just last month at the International Builders' Show (IBS) - the largest light construction show in the world - for our R-36 patented home building technology, which is a panelized system that is highly energy efficient and greatly exceeding building codes.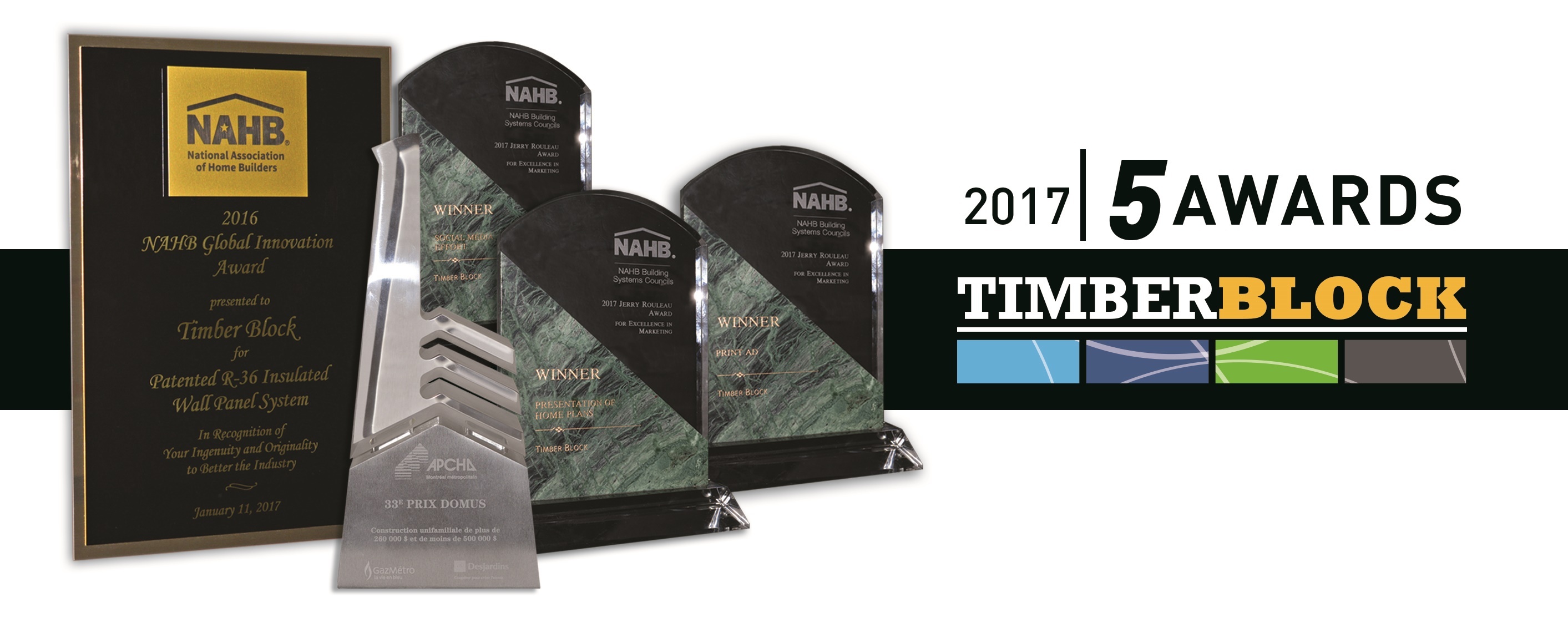 An independent panel of judges selected the finalists for the annual Global Innovation award based on design, functionality, innovation and usefulness for the builder and consumer. The winners were announced a few weeks later, during IBS 2017.
Patrick Coveny, president of Architecture Construction Management and an NAHB Global Opportunities board member says Timber Block was honored for our R-36 insulated wall technology which not only achieves unusually high energy efficiency, but also improves sound insulation while maintaining the look of the structure. "Timber Block has designed, created and installed building technology that improves energy conservation, cost savings and indoor comfort," Coveny said.
This was the fifth significant award presented to Timber Block in just a matter of months. Timber Block was also awarded three NAHB Jerry Rouleau Awards for Excellence and a Domus Award, for the quality of home construction.
The achievements made by Timber Block has caught the eye of industry experts and consumers across North America and beyond, with recognition by media coast to coast.
Timber Block's outstanding technology has made an impact in the industry, helping revolutionize construction which results in an ecological, environmentally-friendly, highly energy efficient structure, that maintains the beauty and warmth of wood, and is constructed in a shorter amount of time, saving time and money for both the consumer and the builder.
Click here to read the full press release.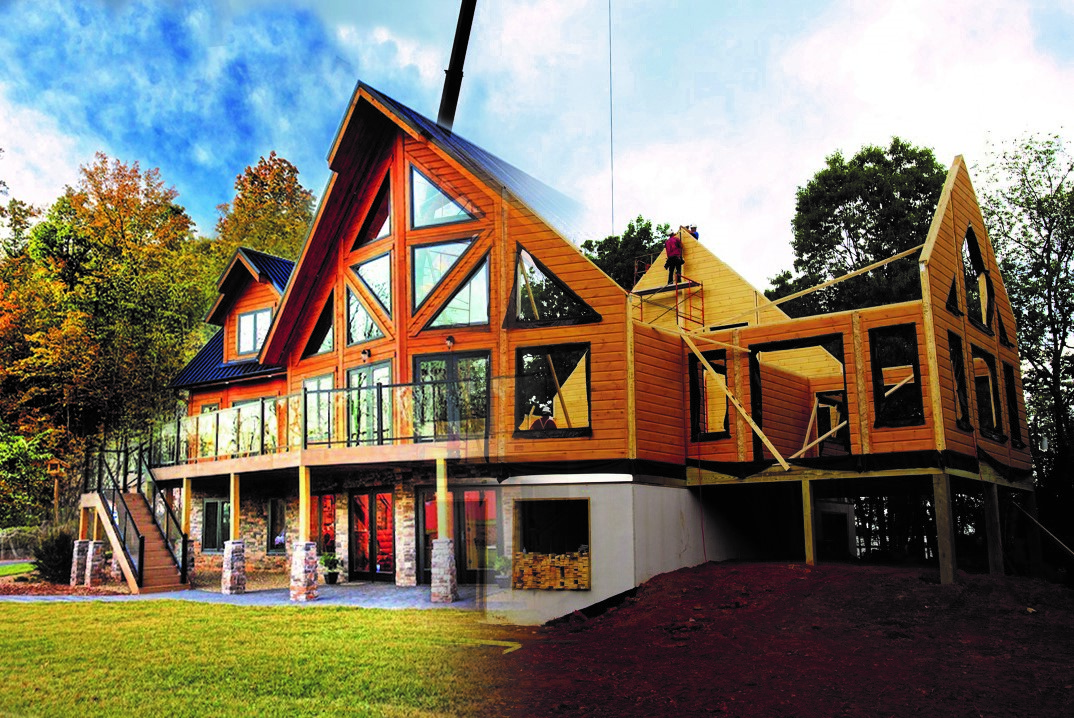 The home above is a customized Denver model, just under 3000 square feet. Its walls were assembled within hours. Watch the time lapse of the wall raising below.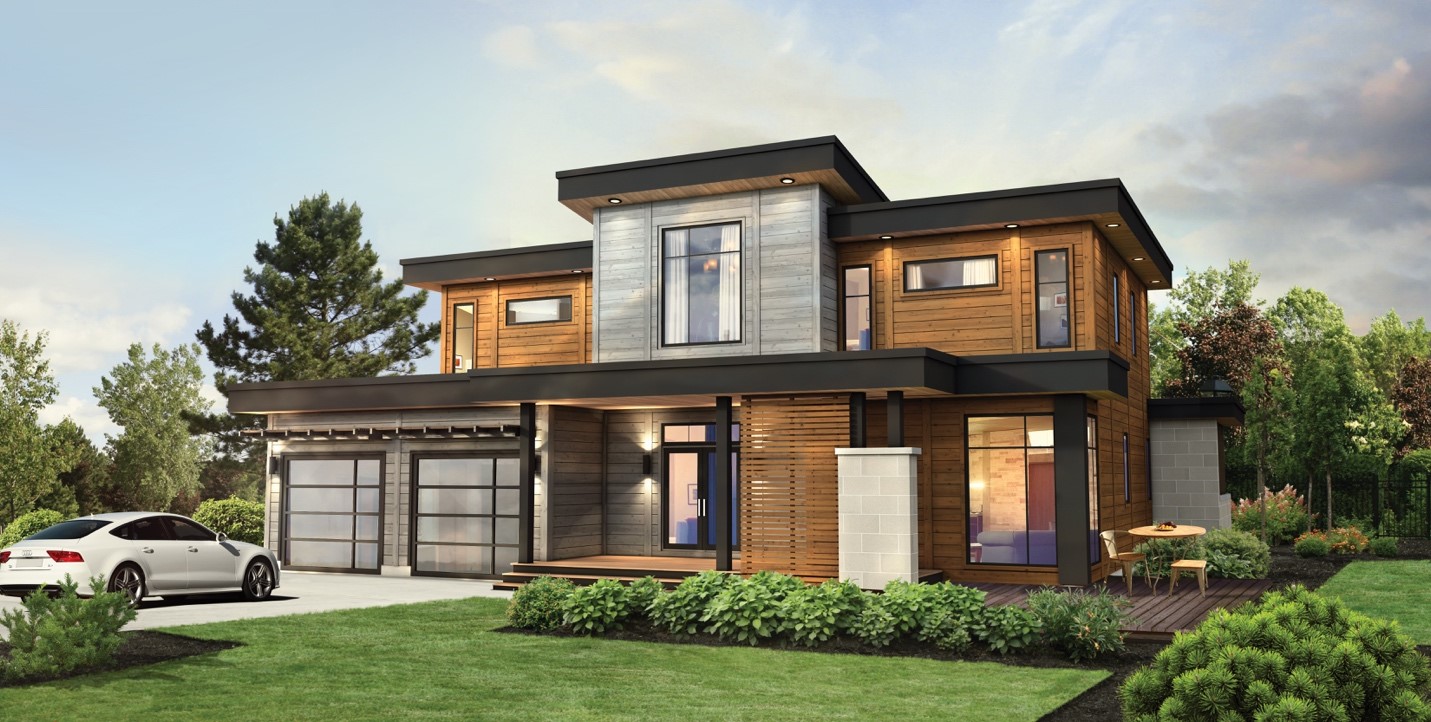 Timber Block offers partial or full custom design, in addition to an expansive line of floor plans from four different series
Timber Block has a team of experts, in addition to several locations across North America.