Please note: Timber Block's Granby and Mirabel locations are OPEN during the construction holiday. Both locations are open from 12-5 pm.
This week, we turn our focus to our Sales Centers, our model homes, including our headquarters in Quebec. Timber Block has 3 locations in the province: Mirabel, Granby and Mascouche.
Mirabel
Located right off Highway 15, our Sales Center in Mirabel features one of our most loved models from the Classic Series - the Denver - and a gorgeous Sonoma model from the Contemporary collection.
The Denver
The Denver model is a 3-bedroom, 2833 square foot classic design, complete with a wide open floor plan, maximizing the living areas. A cathedral ceiling and many large, beautiful windows lets you have a good look at your view, regardless of what room you're in. Like all Timber Block models, the Denver can be modified to suit you and your family. See more photos of the Denver model in the Timber Block Photo Gallery.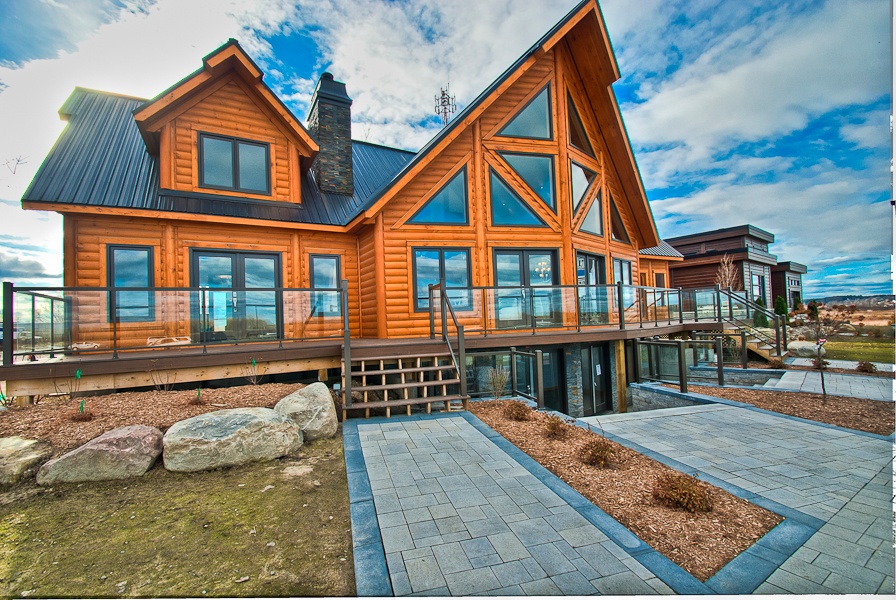 The Sonoma
The Sonoma has a very special place in our hearts, as the model you'll walk through was originally constructed INSIDE Olympic Stadium during a home show! (The beauty of panelized home building!) Thousands of people toured the Sonoma, and it was later moved to our Mirabel Sales Center.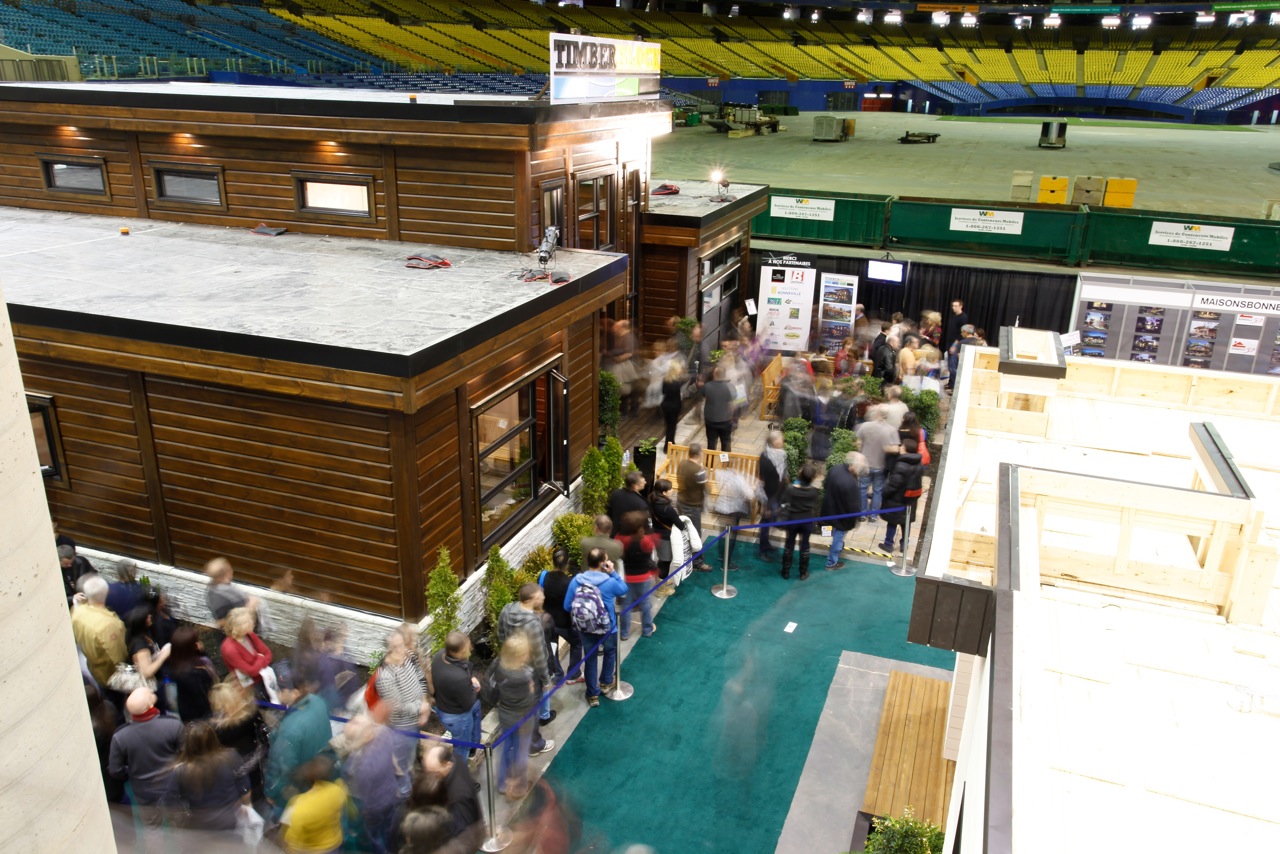 The Sonoma is a 3-bedroom, 1917 square foot contemporary style home that was specially designed by our President and CEO Michel Mathon. "After designing homes for over 25 years, the Sonoma is the result of knowing exactly what the contemporary customer wants. It is one level, with high ceilings. The third bedroom is located near the front lobby so it can easily be turned into an office, and the bedrooms are all located on the same side, creating a more 'quiet' area."
The Sonoma also features close to 240 square feet of outdoor living space.
The Mirabel Sales Center is located at 16320 rang St-Dominique Mirabel, QC.
Granby
At our Granby location, you'll also be visiting a classic model and a contemporary home. The Granby Sales Center features the Dakota (Classic) and the Monterey.
Dakota
The Dakota is easily in our Top 3 of our most popular classic designs...and it's no surprise. The Dakota has everything you're looking for in a chalet. The standard Dakota is just over 1800 square feet and includes a large master bed and bath on the main floor, an open kitchen, dining and living rooms, and an expansive loft that also opens to below and allows for the ultimate view thanks to the top to bottom windows of the rear exterior.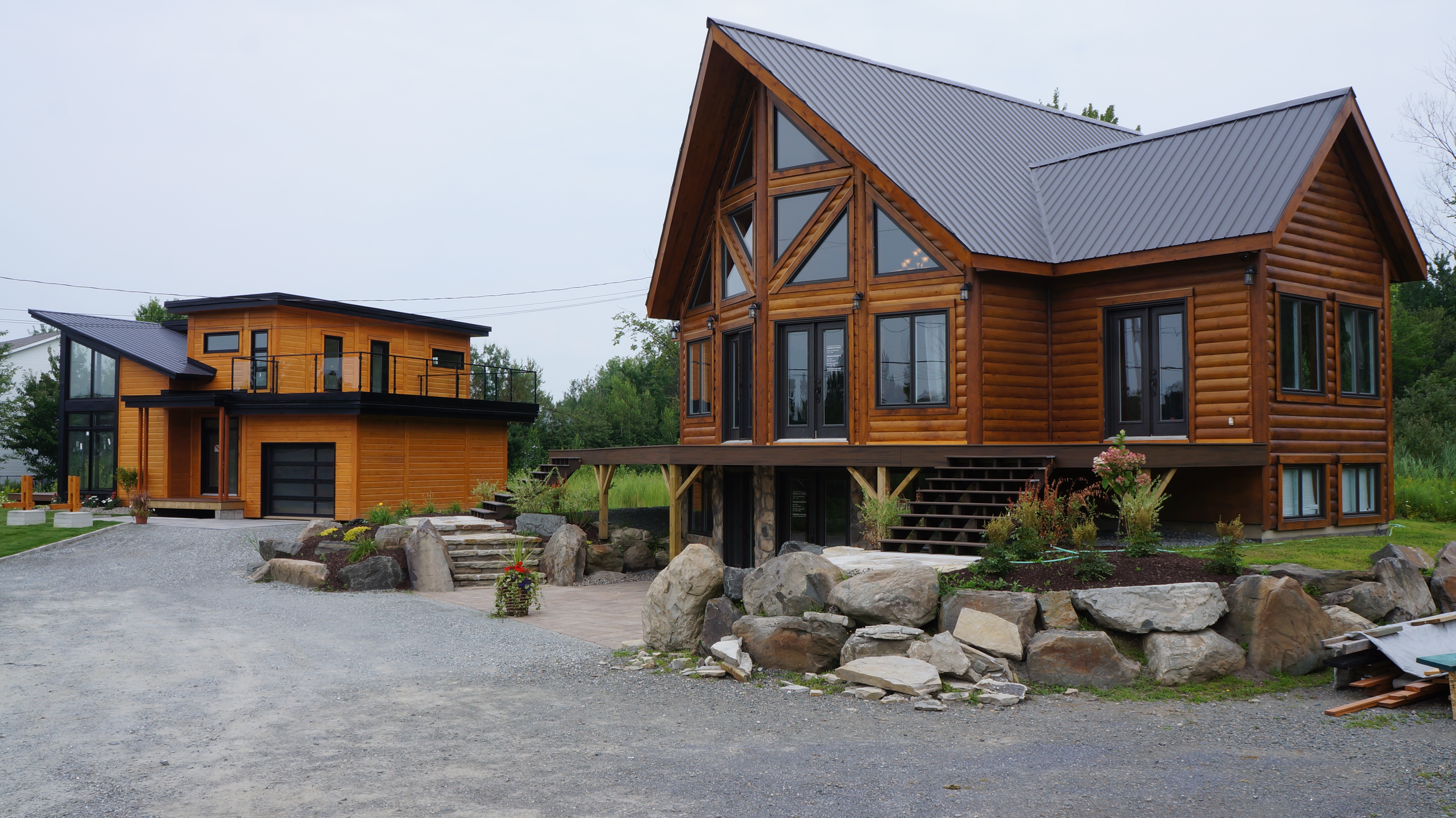 The Monterey
The Monterey is a 2-story, 2-bedroom, 1567 sq. ft. Contemporary home. An angled roofline, along with a large walkout deck above the garage, plus enormous windows is a true staple of a contemporary-style home.
The Monterey was such a hit, it later inspired our design team to create a home similar: The Navaho in the new Evolution Series.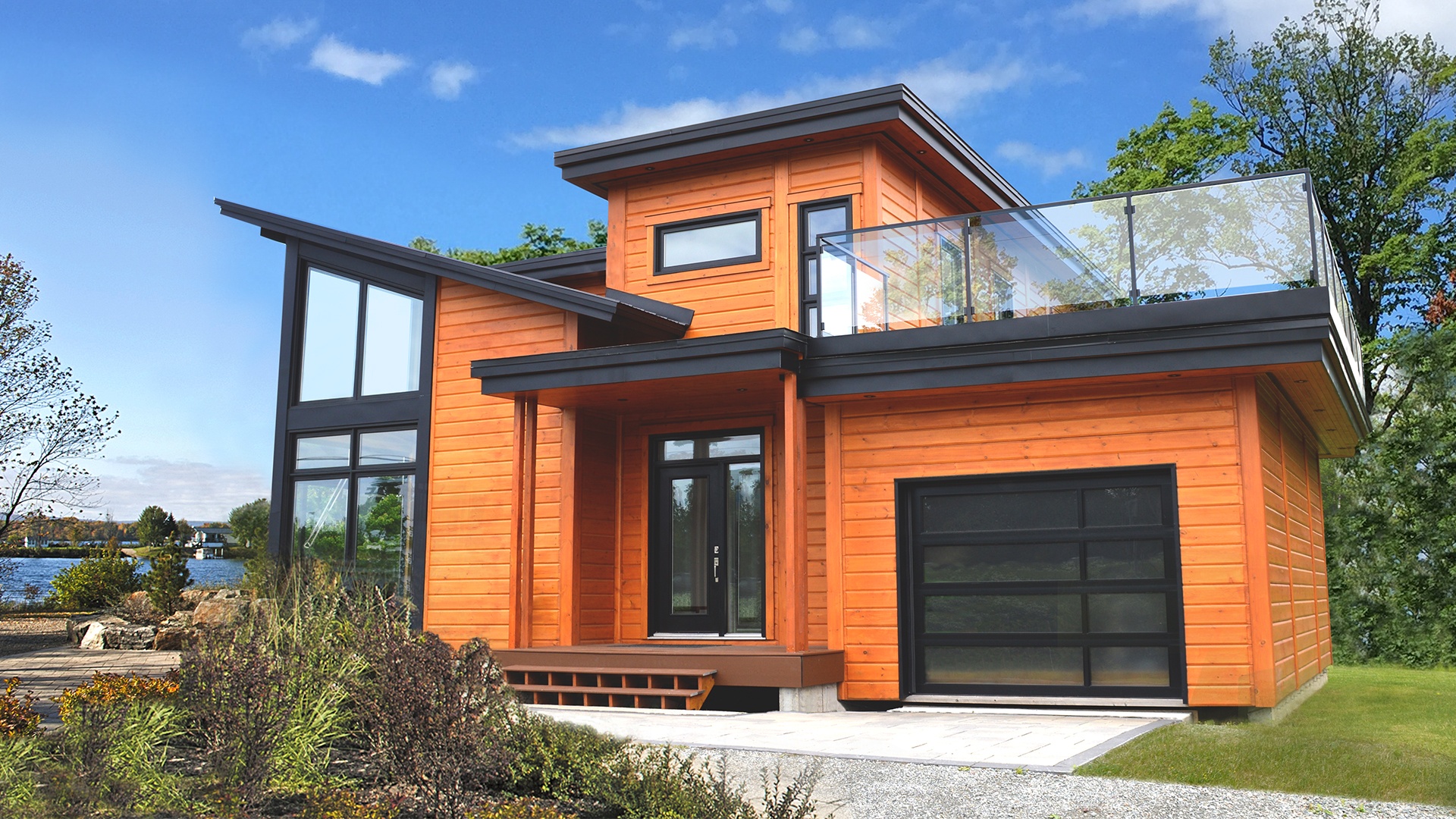 Timber Block's Granby Sales Center is located at 134 Rue des Érables, Saint-Alphonse-de-Granby, QC
Mascouche
Mascouche is not only home to a St. Bernard model (Classic), but is also our corporate headquarters. PLUS, the Mascouche location is where all the Timber Block magic happens...as this is where each and every panel is carefully and expertly created with our patented system building process. Learn more about the Timber Block system here.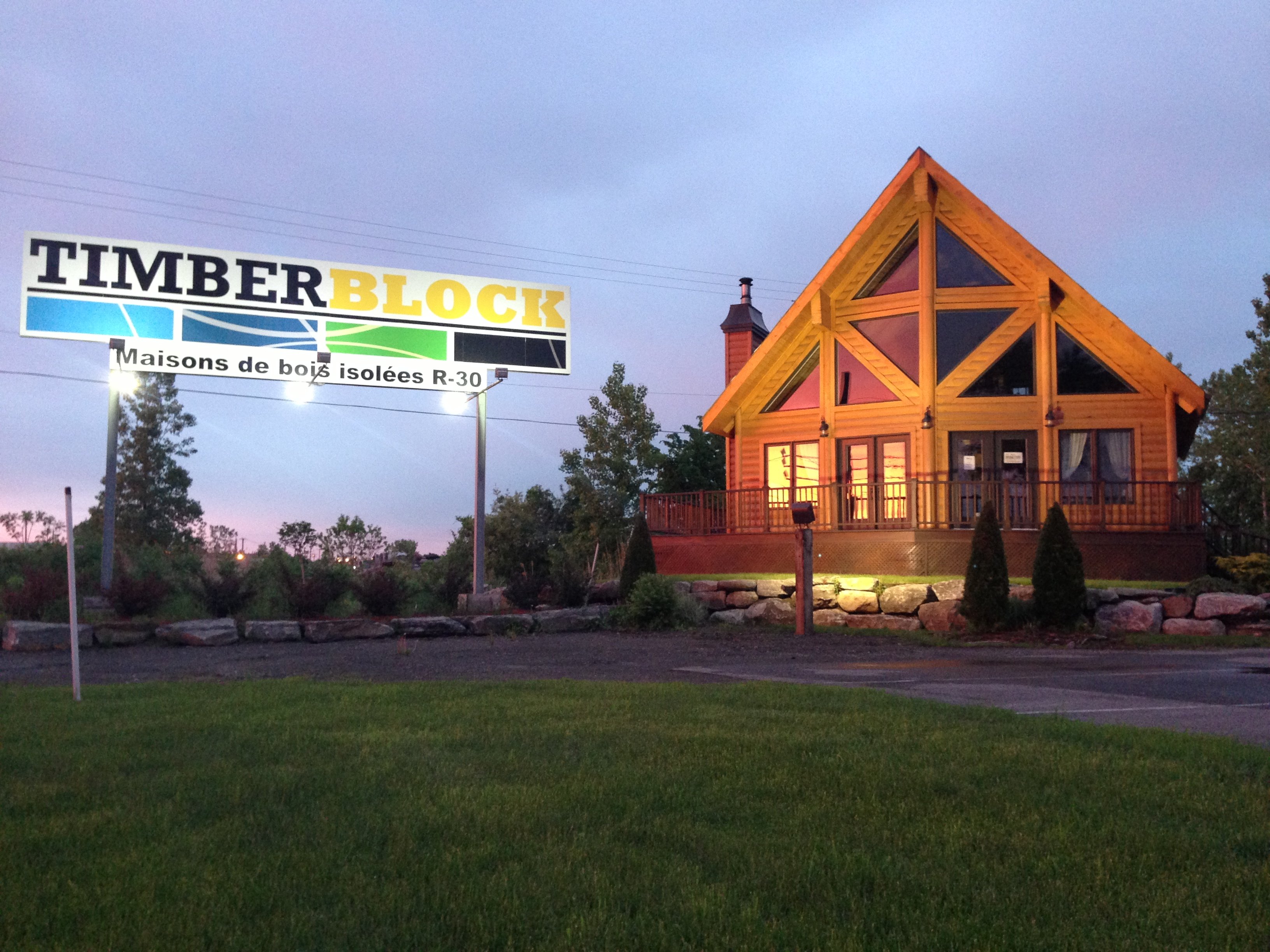 Our Mascouche Factory, model home and corporate offices are located at 600 Rue Sicard, Mascouche, QC
At each Timber Block location you'll find a highly-experienced, knowledgeable team that can answer your questions about the Timber Block system, building green, or home building in general.
For all locations, including hours, click below.