The holiday season is in high gear at our Connelly Springs, North Carolina location! To say our NC team has went "all out" would be an understatement! All season long, we invite you to enjoy our amazing holiday light display...inside and out. With over 30,000 Christmas lights on and around our Denver model, we've officially been named a place to visit for light displays in 2017. Click here for directions.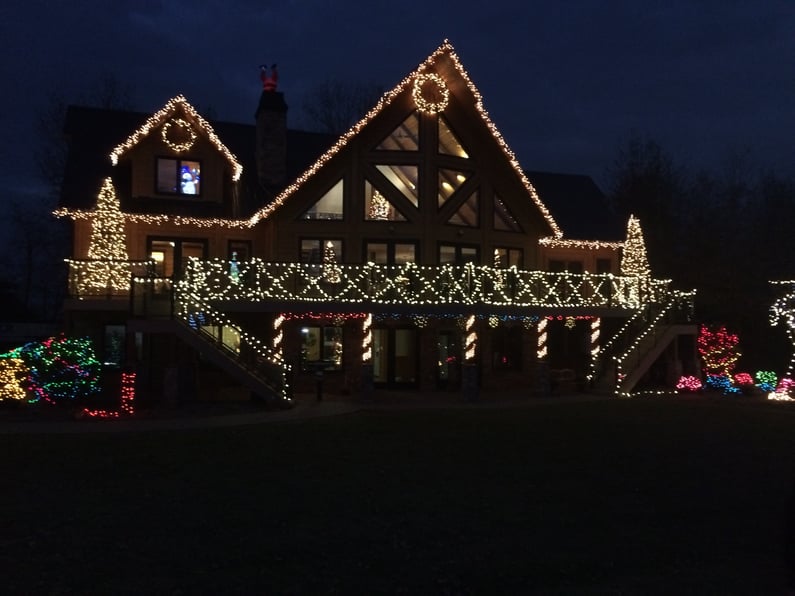 Tonight, and tomorrow, we will stay open until 7 pm, so you can bring your family for an up close look at our outside display, followed by a hot cup of cocoa or cider, (plus cookies!) inside. (Our interior holiday display is just as impressive!) We'll do the same next Friday and Saturday (December 15-16).
*For a complete list of holiday hours, see below
Timber Block experts will be on hand all season long for personal guided tours, to give you a bird's eye view of the Timber Block quality of construction. Learn about our processes and procedures, our Construction Concierge Service, 15 Year Warranty on finishes, and more. Timber Block North Carolina has some of the top experts in the home building industry...so make a list (of questions), check it twice, and walk away with all the answers.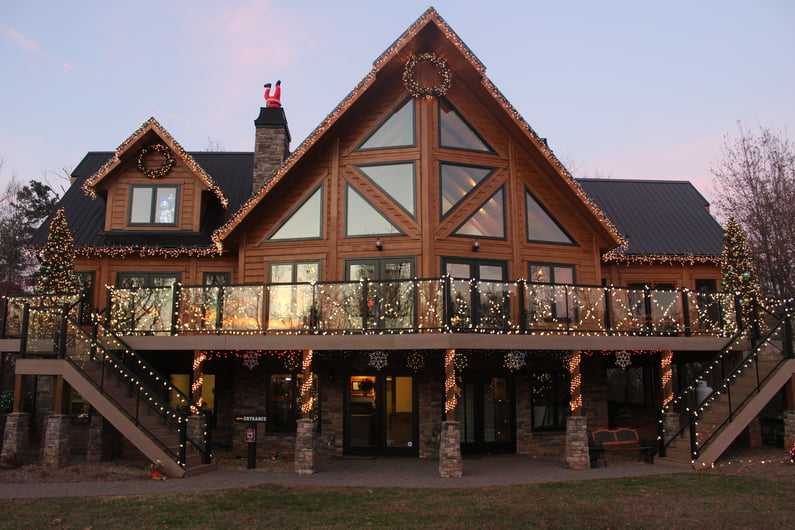 For more information on our homes, hours, models and more, contact Timber Block North Carolina today, or stop in and enjoy the holiday festivities with us!
Timber Block North Carolina Holiday Hours
Monday-Thursday: 9am-5pm
Friday and Saturday: 9am-7pm until January 5th (December 22-23, until 5)
Closed December 23-26, December 31, January 1.
and it's just as festive inside.t