Timber Block Ontario is getting ready for Summer 2017 with an event you don't want to miss. This Friday, Saturday and Sunday (June 9-11) an outdoor VIP lounge, complete with free ice cream and other refreshments, will be set up at the model homes in Innisfil.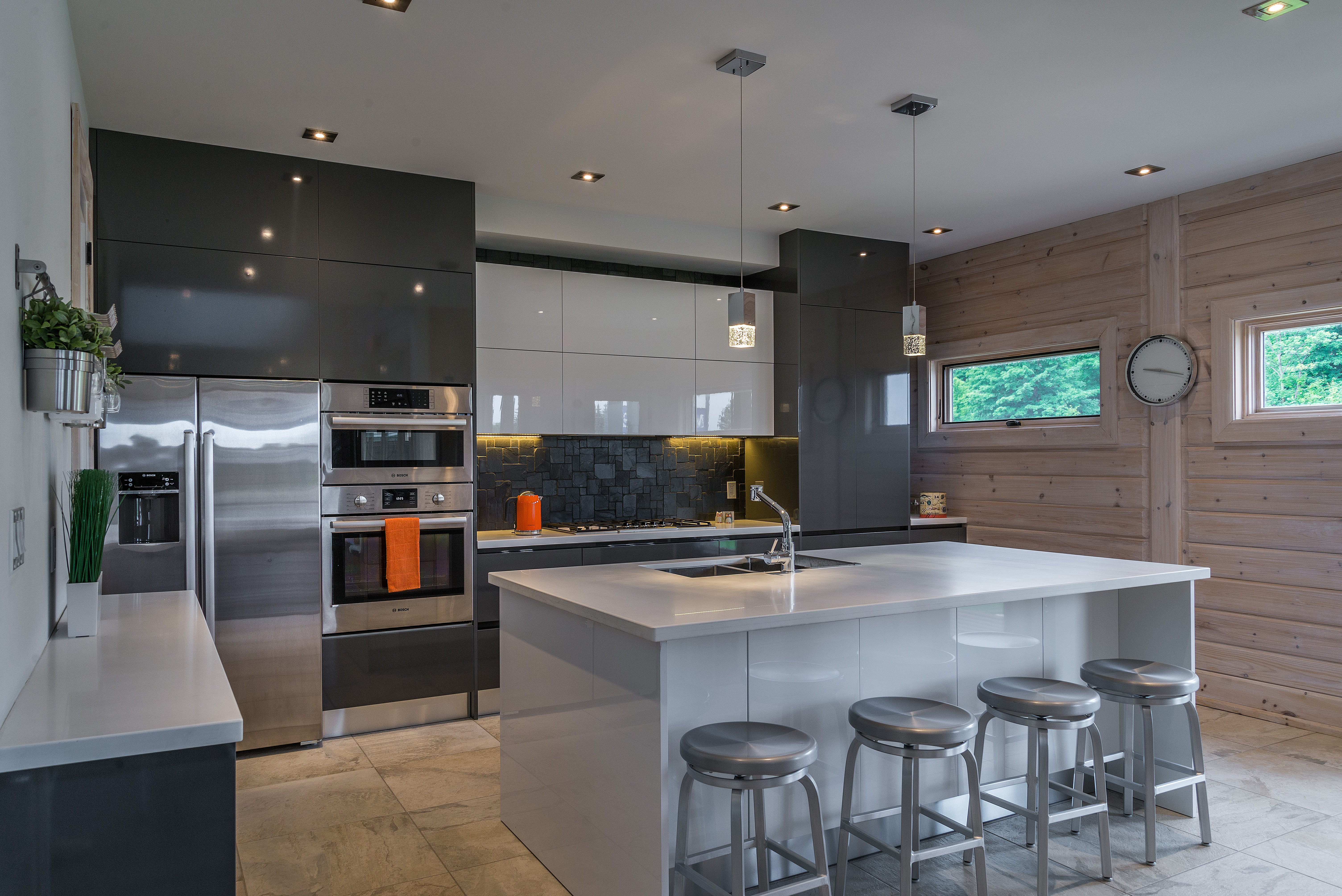 (See below for hours and directions)
For many who travel regularly to cottage country, Ontario's model homes are part of the scenery heading up. However, we've heard many people say "I drive by your homes...I've always wanted to stop in, but just never have!" This weekend, we want to change that, and encourage everyone to take the exit and visit 2 of our most beautiful model homes Ontario has to offer.
Our experts will be onhand to answer any and all questions, provide guided tours, and set you up with the literature and knowledge you need to get started on building your dream home.
Whether you're on your way to enjoy the weekend, or just passing by, we invite you to stop in, visit our model homes and enjoy refreshments on us.
About our model homes
Timber Block Ontario is home to 2 model homes, side by side, in Innisfil, about one hour north of Toronto, on the way to Cottage Country. Our guests have the opportunity to walk through both a Classic model and Contemporary.
The Labrador
Timber Block's Labrador Model is just over 2500 square feet, is spacious and comfortable, with a floor plan perfect for entertaining guests, or a cozy weekend with family. As with many of our Classic models, the Labrador has a wall of windows, allowing the most splendid of views. One of our top 5 most popular models, the Labrador can be customized, or built as is.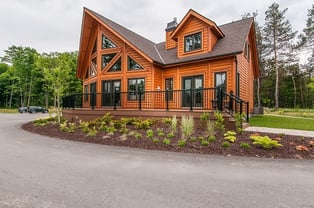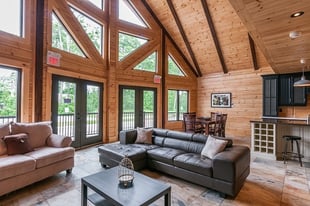 The Milano
The Milano model in our Contempory Series is one of our most outstanding architectural designs. Like most contemporary homes, this home was designed to bring the outside in, with large outdoor living spaces. Tons of windows and wide open spaces complete this splendid home. Built with R-30/R-36 wall insulation, green technology and Timber Block's patented system building process, this home is so superior, it will have all your friends talking.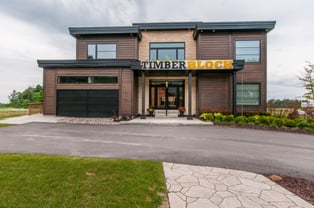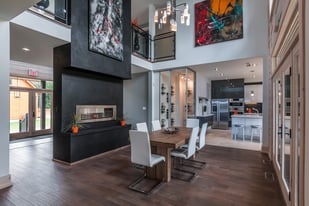 Summer Kick Off Hours:
Friday, June 9: 9 am - 7 pm
Saturday, June 10: 10 am - 5 pm
Sunday, June 11: 10 am - 5 pm
We look forward to seeing you! 1936 Commerce Park Drive, Innisfil (Exit 85, Highway 400)
Questions? Contact us anytime: 705-436-1821 or info@timberblock.com