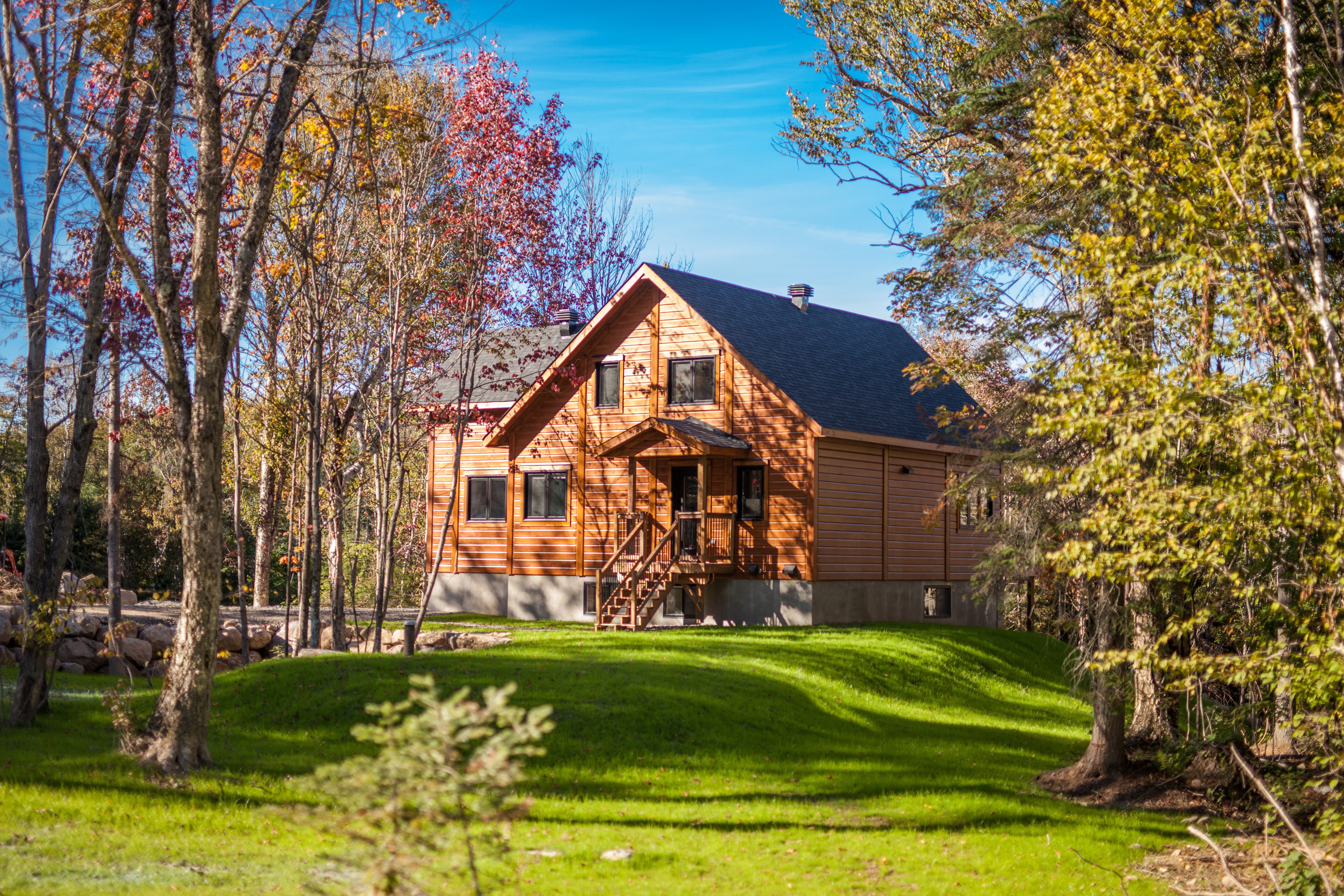 The Northcliff model is a charming classic home with the log home look and feel, but without all the hassle of a traditional log home. The Northcliff - along with all Timber Block homes - is built using patented technology and the highest quality materials which result in much higher R values than a traditional log home or cottage, with overall comfort and high energy efficiency. Plus, it's built weeks faster than ANY traditional home - including stick built (and certainly the traditional log).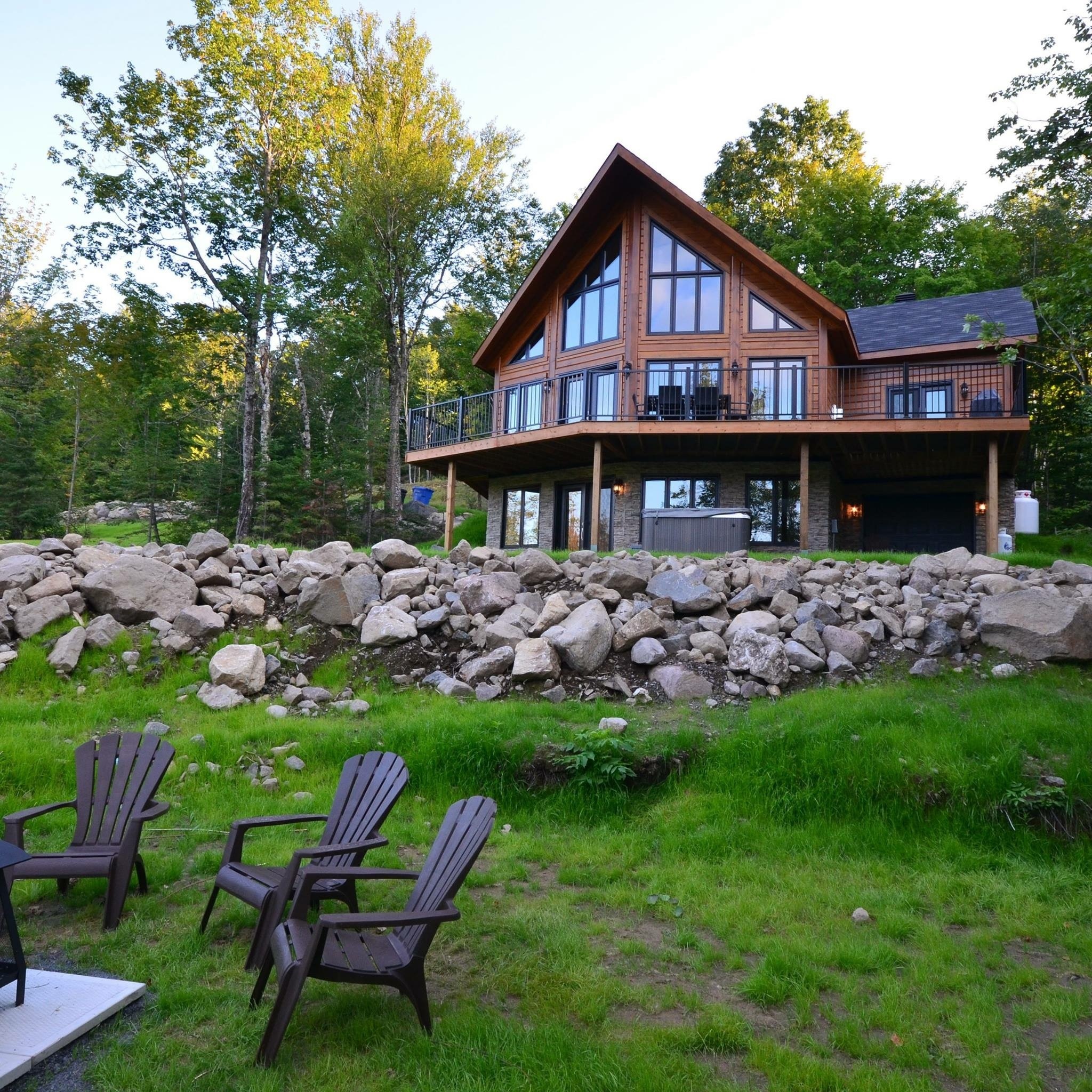 Robert is the owner of a custom Northcliff model. This home was built a few years ago on a beautiful lakefront property.
Here's what Robert had to say about building his own Timber Block home:
"My wife and I have nothing but excellent things to say about Timber Block. We dreamed of building our own lakefront getaway home for years, and once we were in a position to start our project, we took our time and researched custom home builders across the province. We considered stick built construction, a traditional log cottage, modular and other prefabricated companies. We spent months in the research phase, which included learning as much as we could about building a house, and considering the look and feel of our home, and a floor plan.

Building a quality home was very important to us. We were not interested in cutting corners to save a few dollars here and there. We wanted to build a home that was going to last, and was going to be as energy efficient as possible.

When we met with Timber Block it was clear, this was the company knew could make it happen. The overall customer service was more than stellar. The attention to detail was excellent throughout the entire process and the support was exactly what we needed. Everything was on time, and we were able to move in at the time that was planned.

We decided to build a Northcliff. We loved the look of it, and the plan was close to perfect for us. We did want to make a few changes, and the design team was able to make it happen. Fast forward 5 years, and we have the absolute most gorgeous lakefront home in the Laurentians. We couldn't be more happy with our forever home. We would highly recommend to anyone who is building a home, and who wants a top quality, efficient home to build with Timber Block."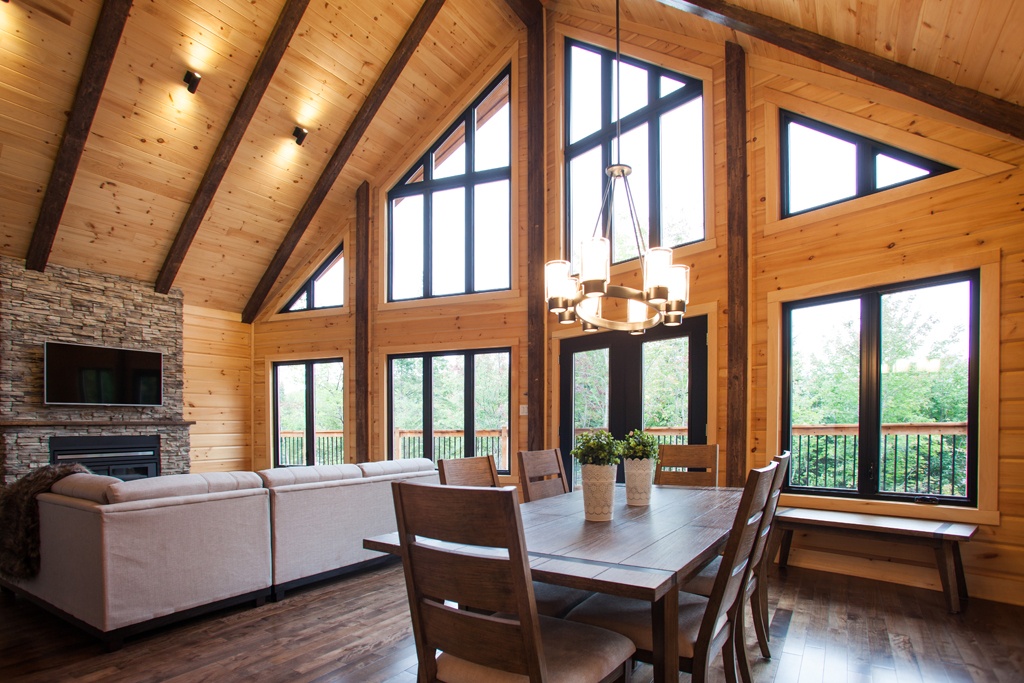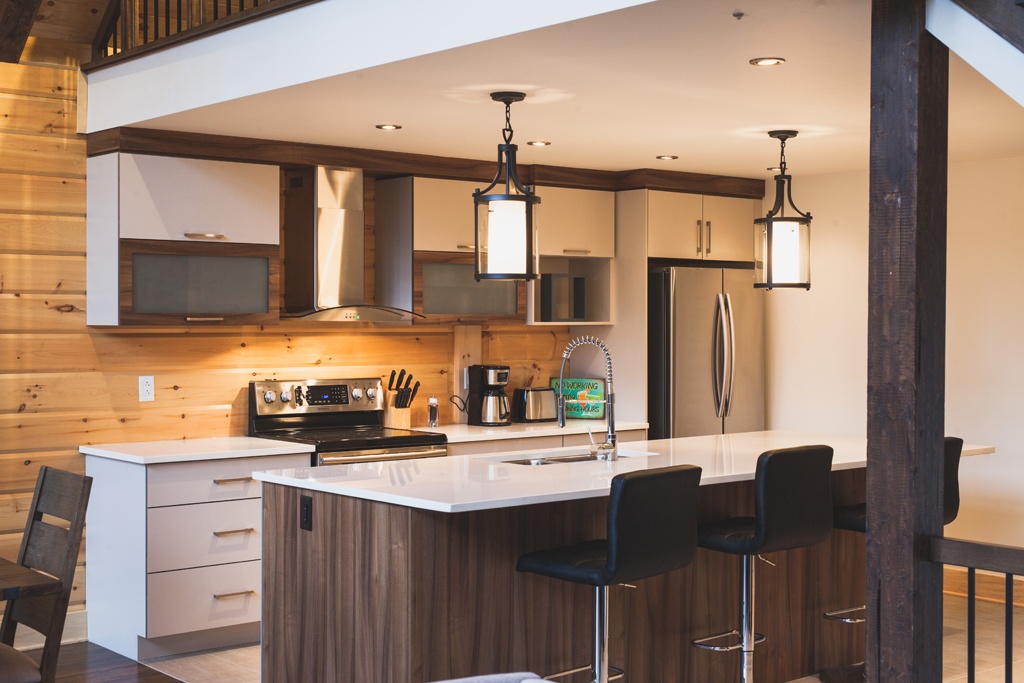 Robert's home was built with a walkout basement, making room for an extra, large bathroom, living room and guest bedroom. The standard original Northcliff without a basement is 1569 square feet, 1 bedroom (the loft space is often used as an extra bedroom), with an open concept, allowing easy access to the kitchen, dining and living room - perfect for cottage type living. The home is A-frame style with a wall of windows for the perfect view.
See the Timber Block Northcliff floor plan here.
Want to find out more about the Northcliff, or any of our homes? Or have questions about our processes and procedures? Visit us in person at one of our model home locations, or contact us via phone or email.