Tiny House living has been known to peek the interest of people from coast to coast. There's a hint of curiosity among people to find out what's it's really like to take "downsizing" to another level.
There are may reasons why people join the Tiny House Movement; save money, less waste, energy efficiency, living a simpler life, connecting with nature and so on.
Today, people are offered the chance to "try out" Tiny Home Living. Tiny Haus Lives is located in the Muskokas in Ontario, Canada. It includes a 500 square foot Timber Block home, designed to offer those interested in an "alternative" vacation, and to experience the tiny home lifestyle.
Julian Youd is the co-owner of Tiny Haus Lives. He says since their doors opened they've welcomed guests from all over the world. "(We've had guests) from California, Israel, Australia and the United States to Ontario locals." In addition, Julian says the demographics range from elderly couples looking to downsize to families with young children and the millennial. "Sometimes it's a romantic getaway, other times it's a 'girl's weekend'."
During the summer months, Julian says the stays tend to be shorter, but it all changes in a few months when the weather changes. "We book longer stays in the winter months as it becomes more of tiny living for local contractors rather than vacation property."
When asked what people love most about the home itself, Julian says people certainly feel welcomed and comfortable. "In fact, the home is much more roomier than expected given it's 512 ft.² foot due to the high ceilings and loft bedroom. The screened-in porch adds additional space and beautiful sitting area in the serene wilderness."
The 500 square foot Timber Block home features a bathroom with shower, a fully functioning kitchen, comfortable living area and breathtaking forest views from the bedroom loft and deck.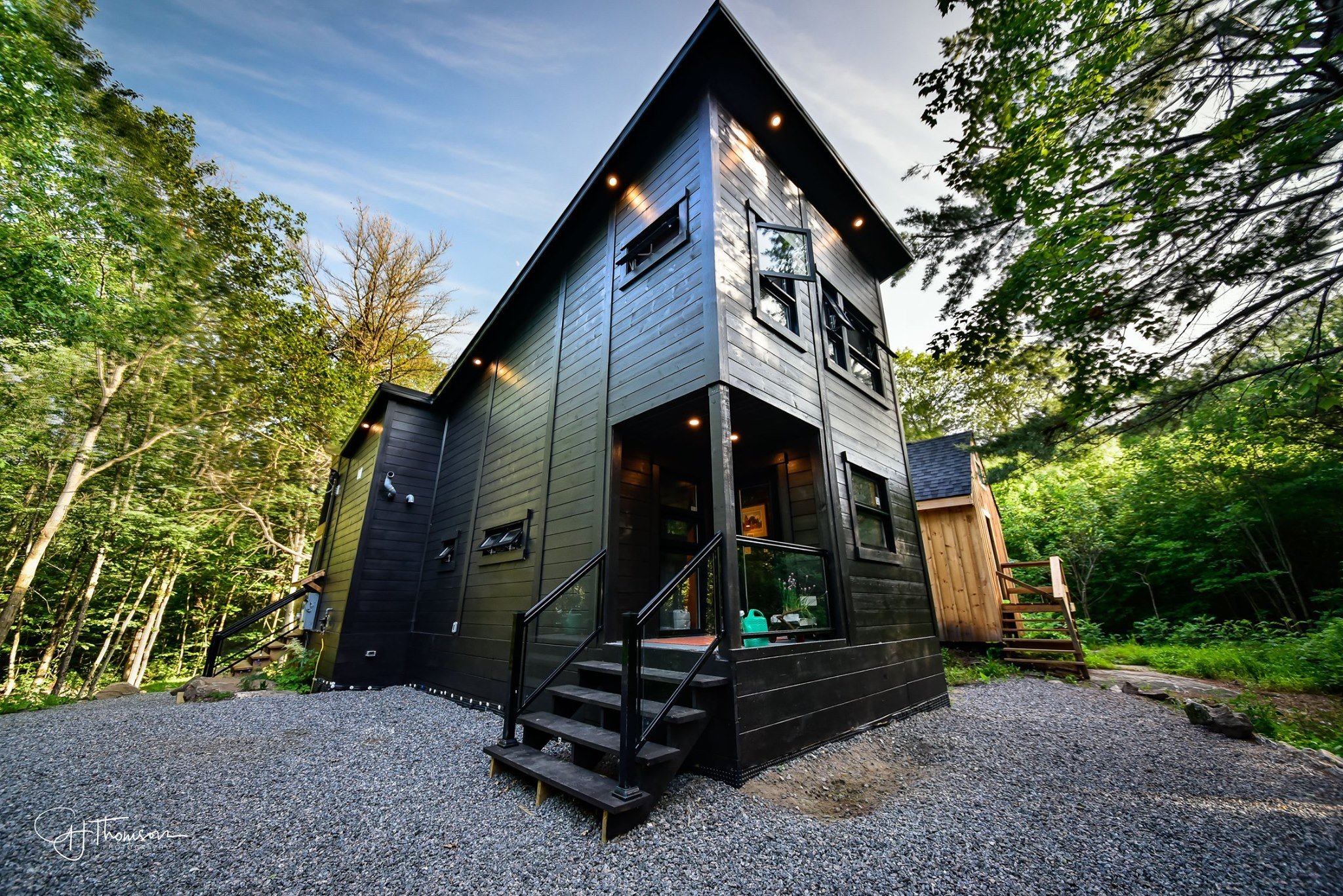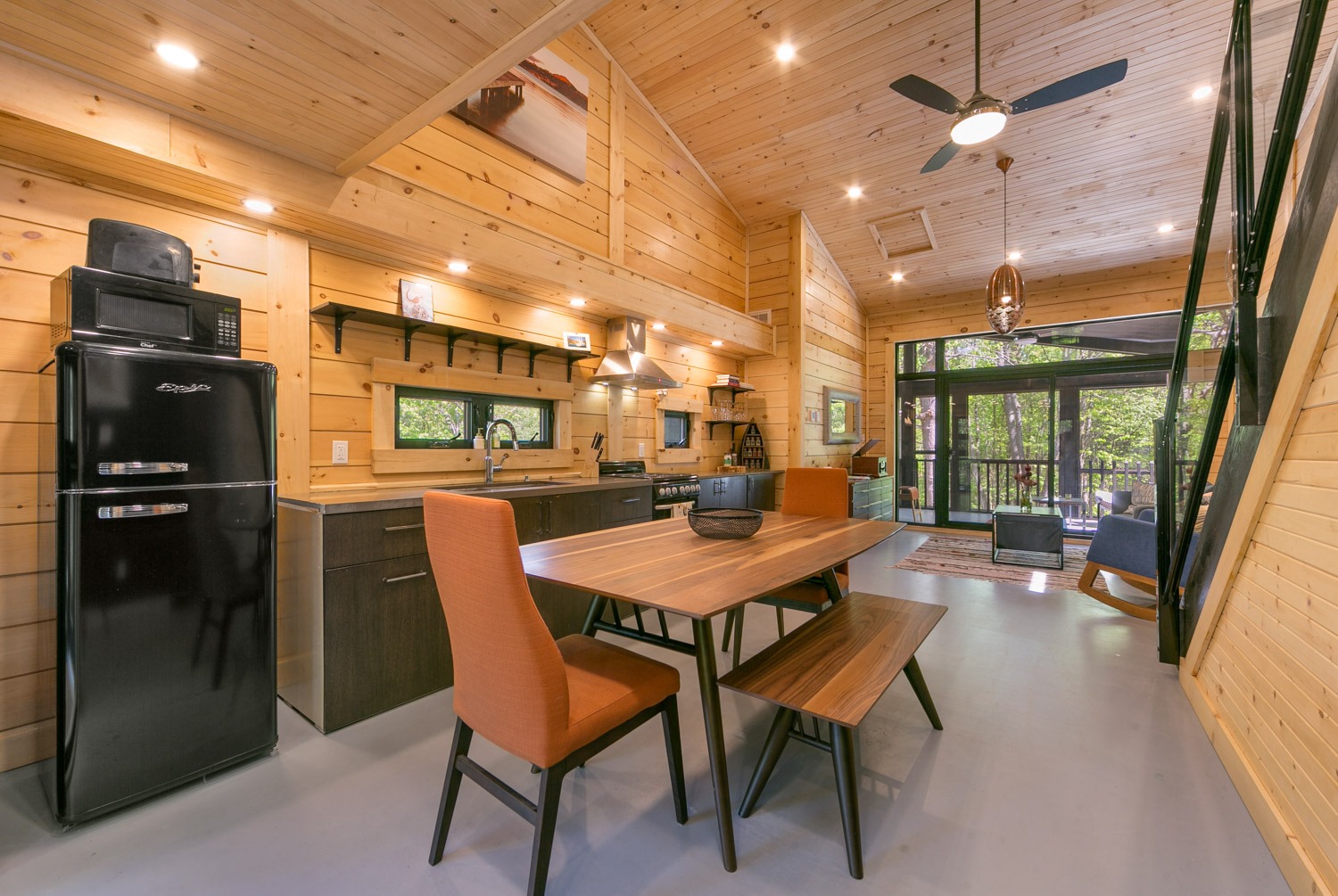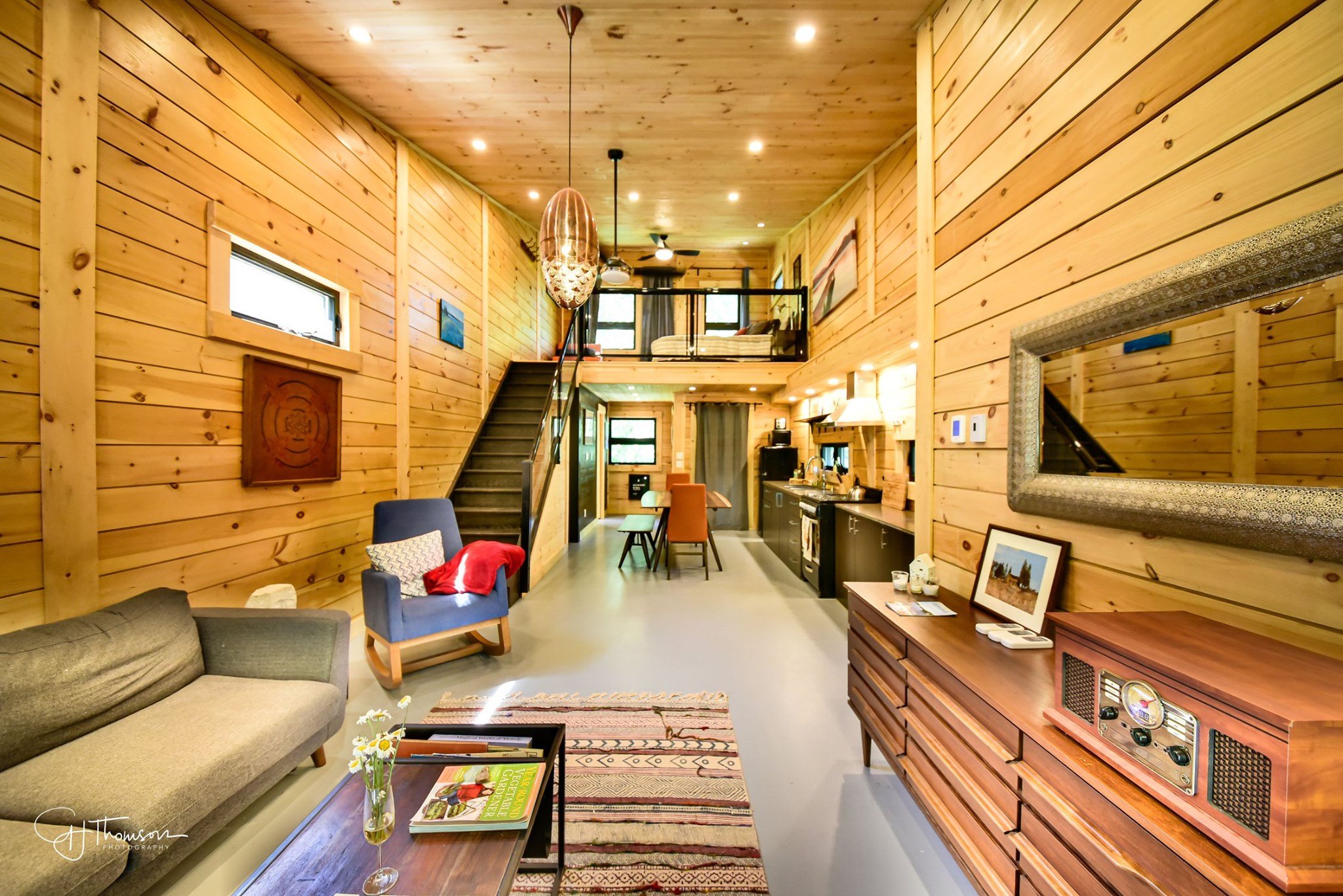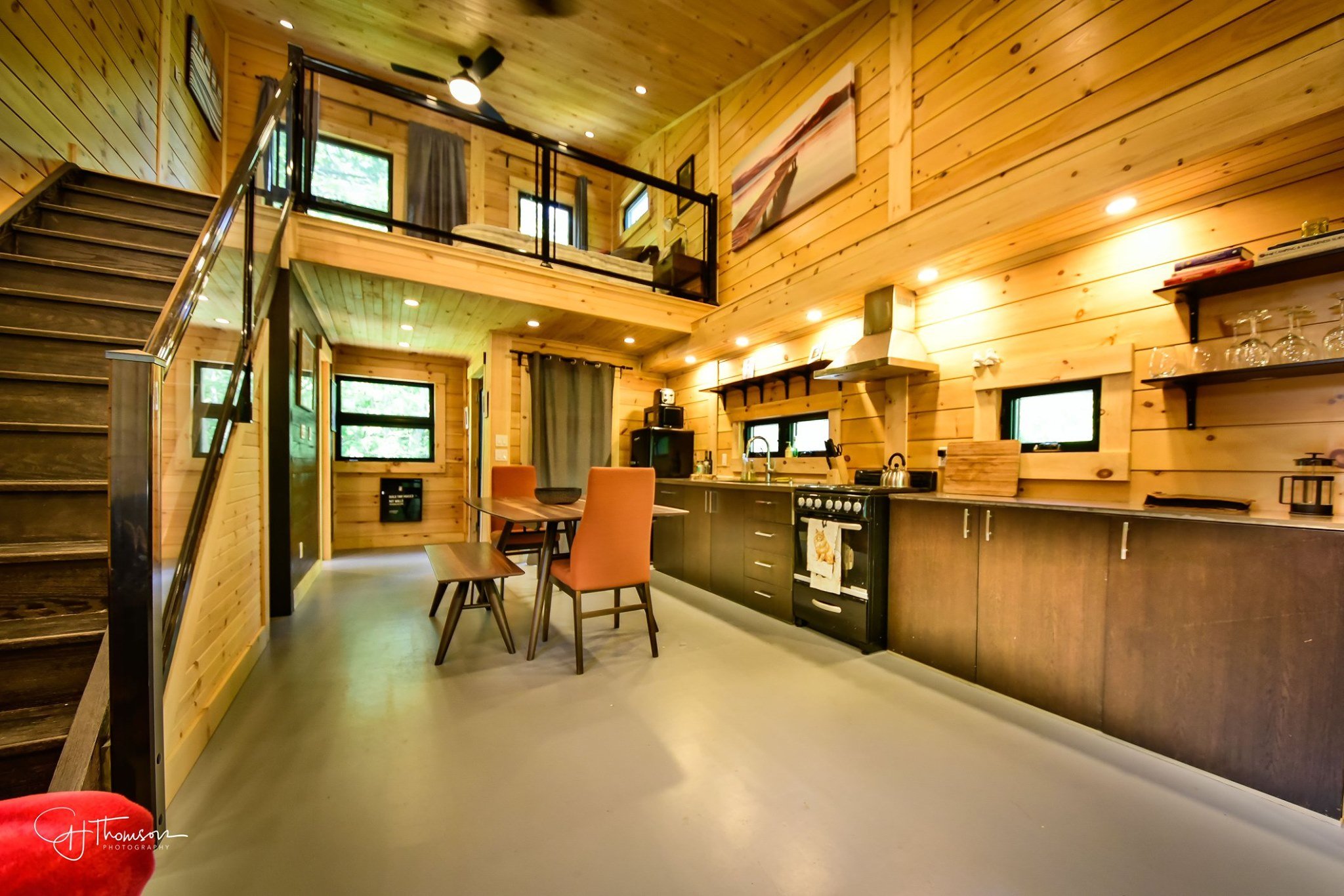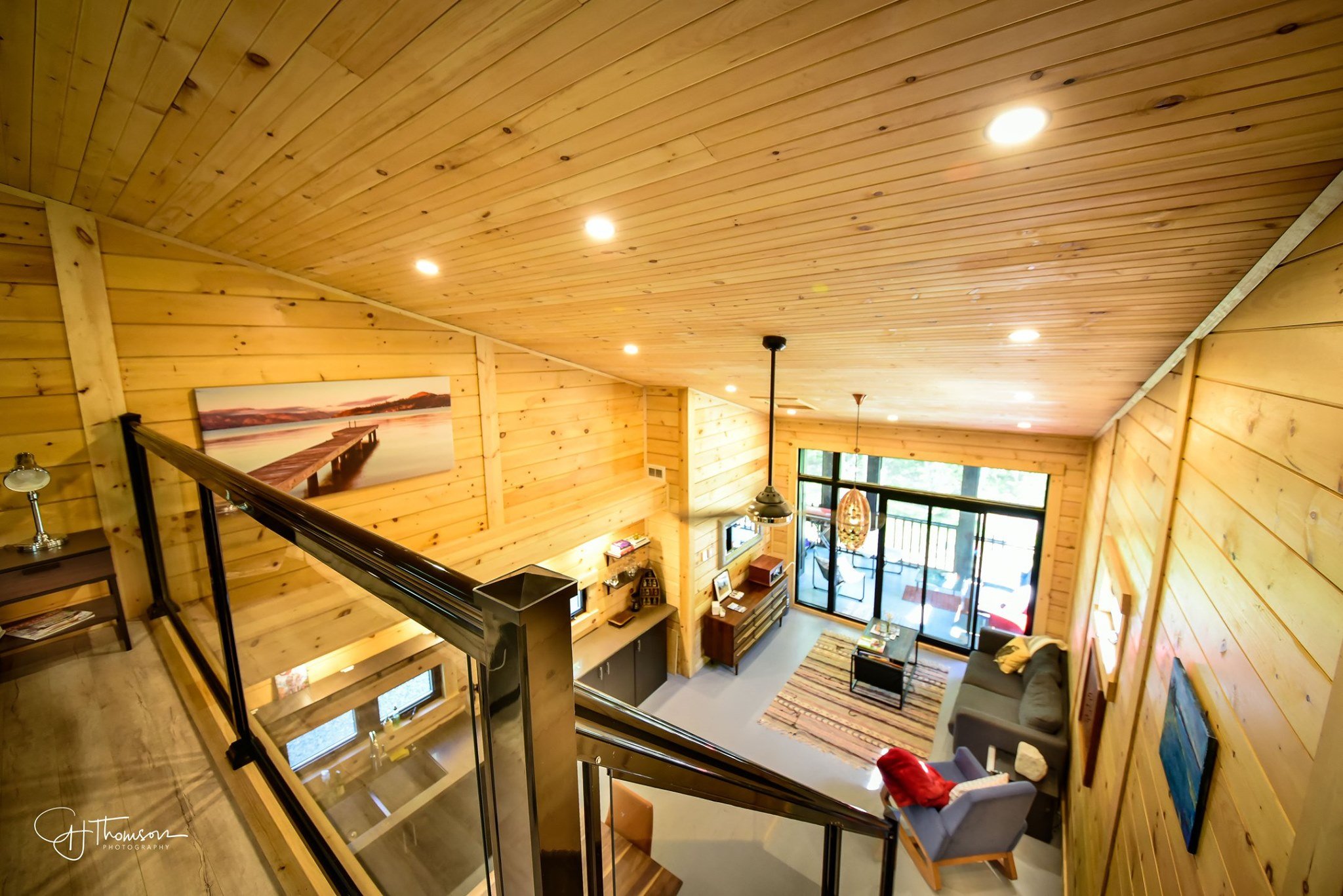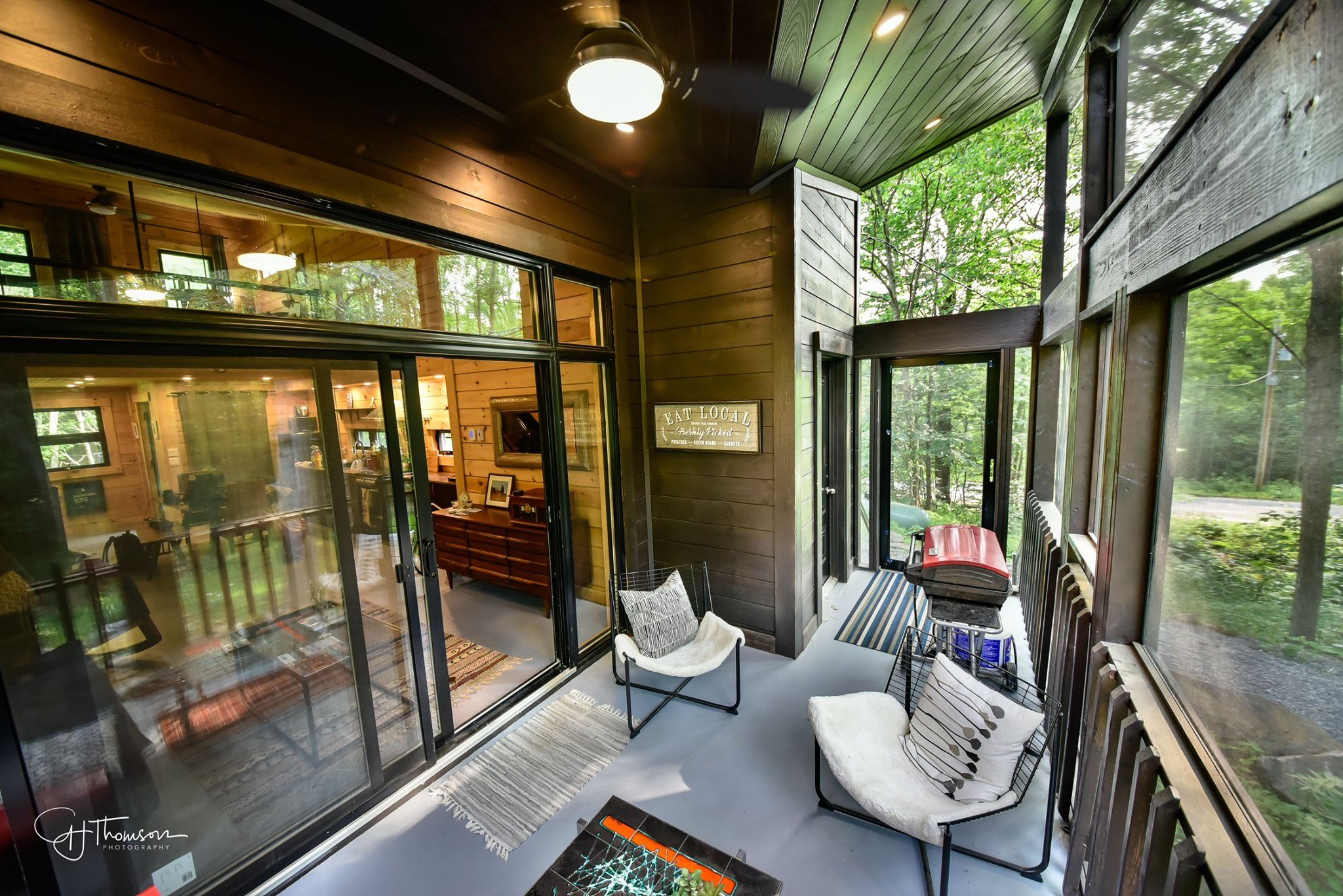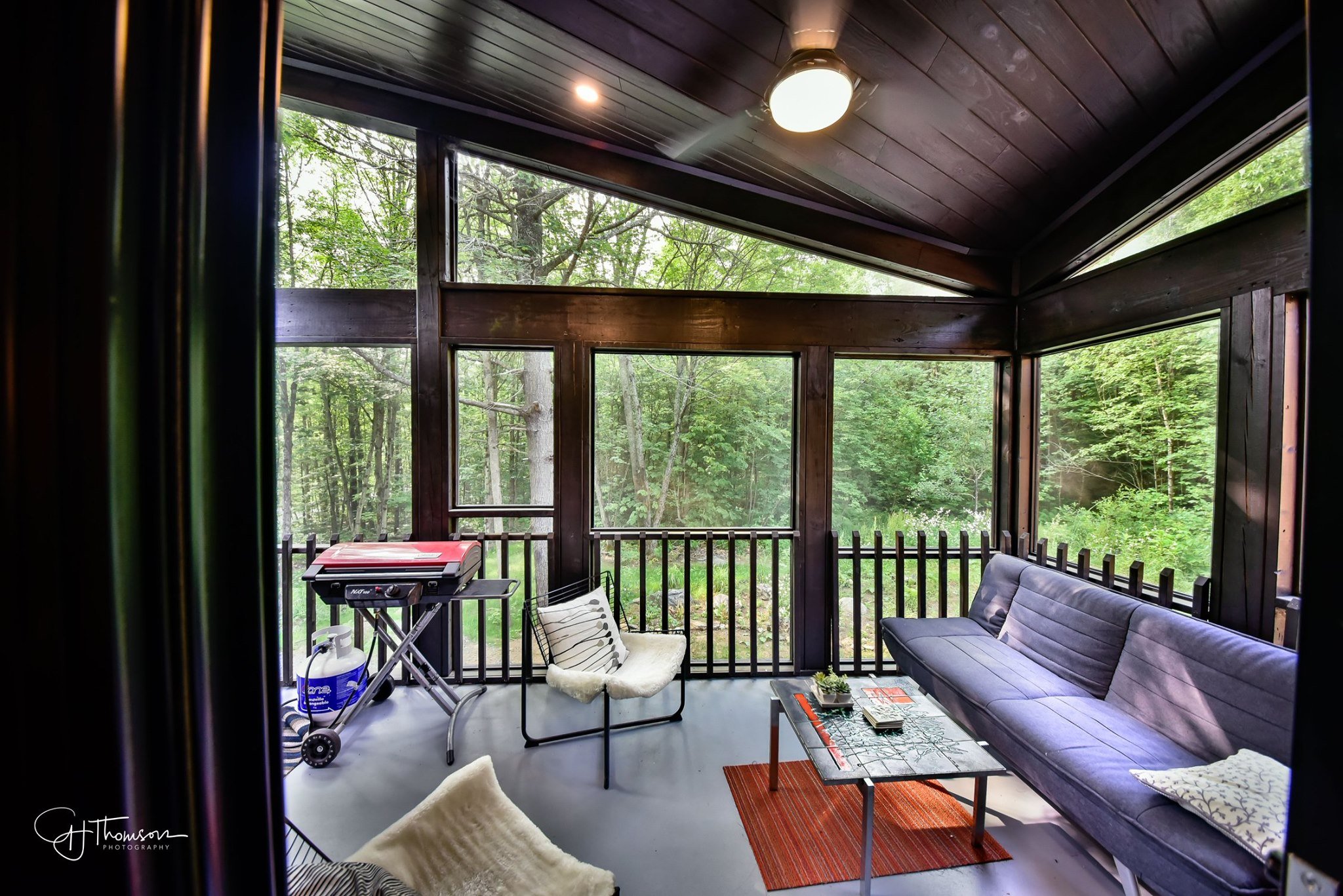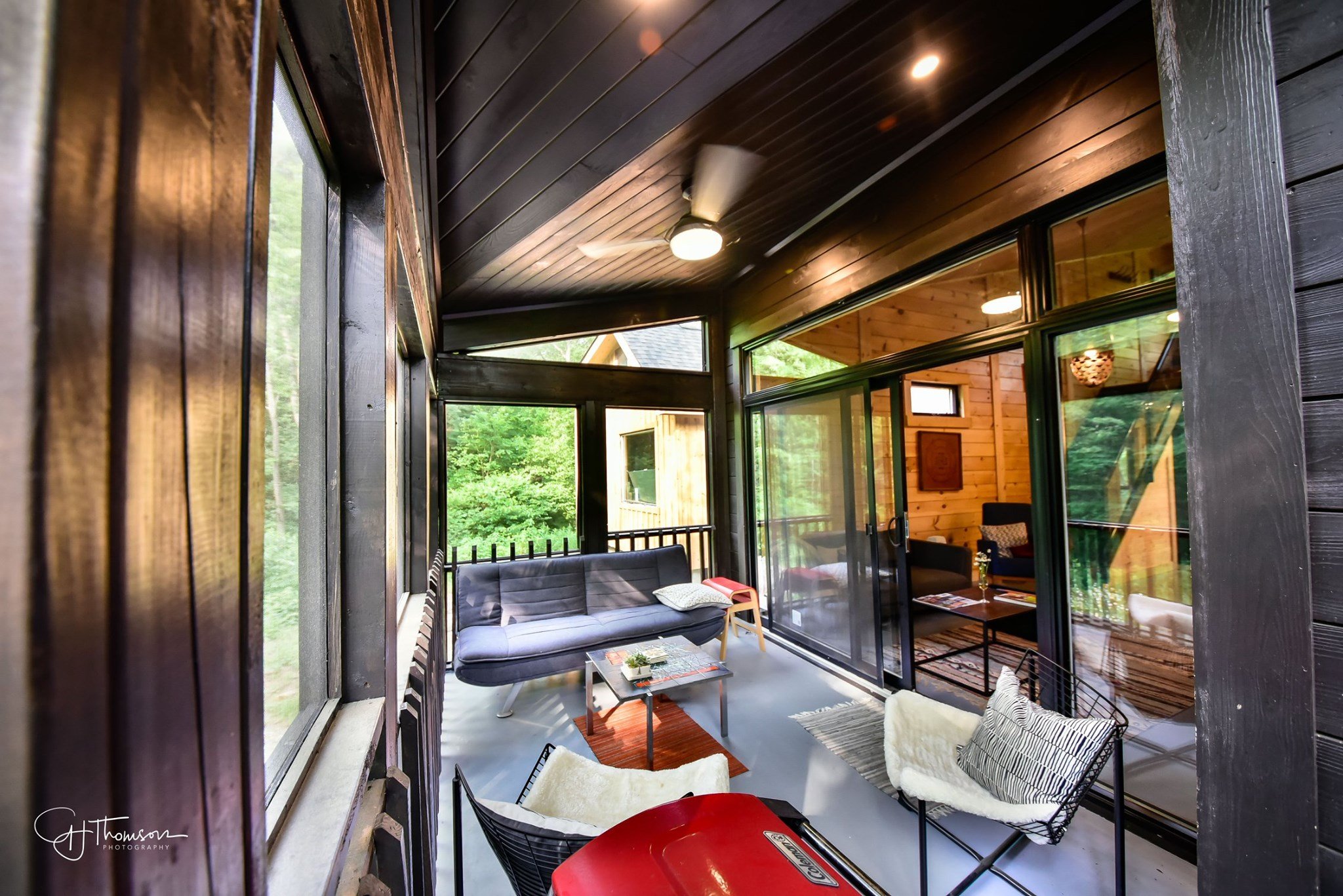 Photos taken by GJ Thompson Photography.
Here's a good look at the Tiny Haus "Tiny House":
To find out more about booking a stay at Tiny Haus Lives, head to www.tinyhauslives.com.
While this Tiny House was custom designed for Tiny Haus Lives, we do have a couple of Tiny Home Models. You can see them in our floor plans.
To find out more about Timber Block, or to speak to a Home Consultant near you, you can contact us below.