Spending more time at home means you may find yourself having a bit of extra time to get started on planning your home building project. What better way to spend that time by starting in one of the most important rooms in the house....the kitchen!
Timber Block has become one of the most trusted manufacturers of engineered wood homes thanks to our award-winning, patented technology resulting in strong, top quality, beautiful homes of all sizes and styles. We're also very known for our ability to take our client's dreams and ideas and create their dream home. Because many of our homeowners modify their plan in some way, or build full custom, you'll notice no two homes are the same.
Here are the Top 15 Timber Block kitchen designs: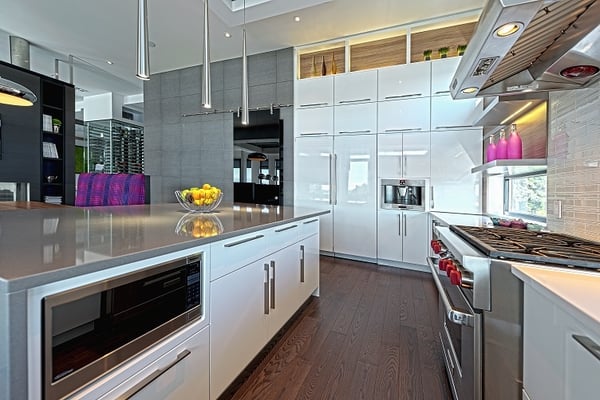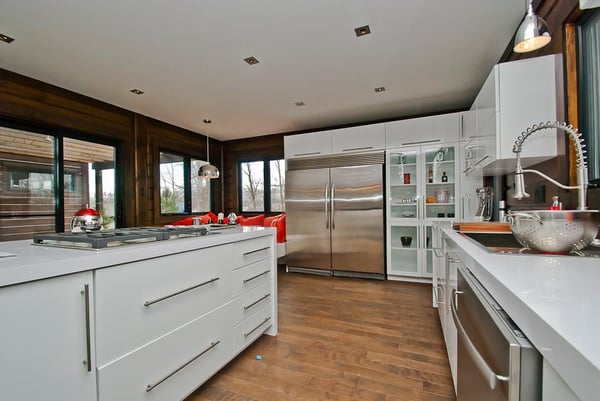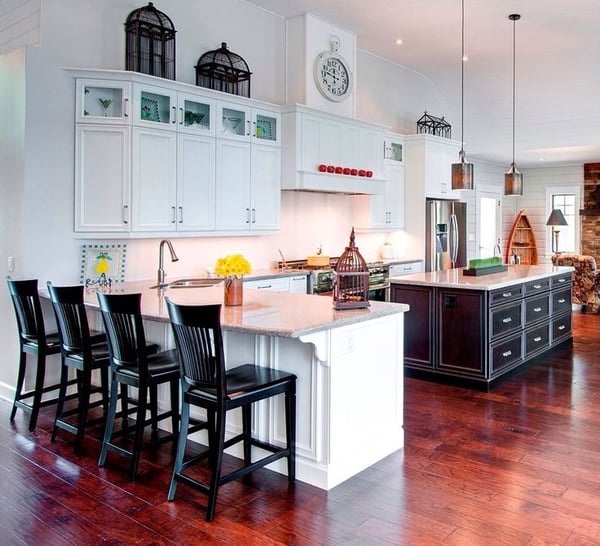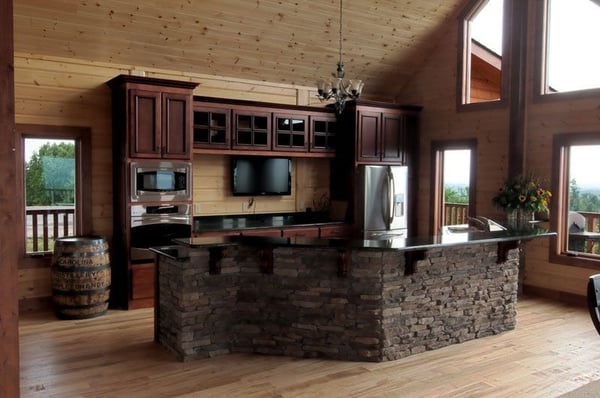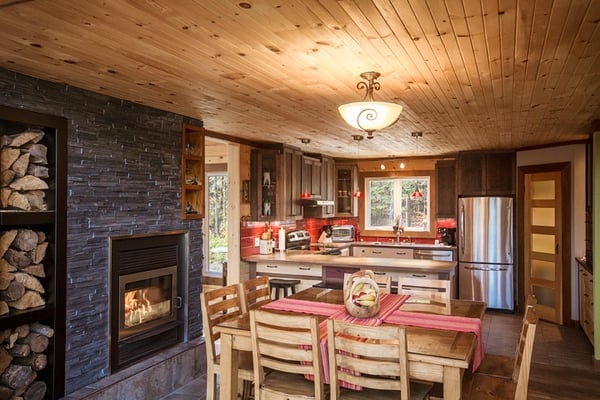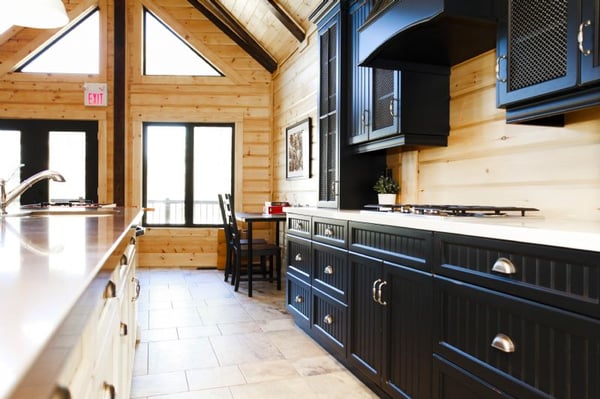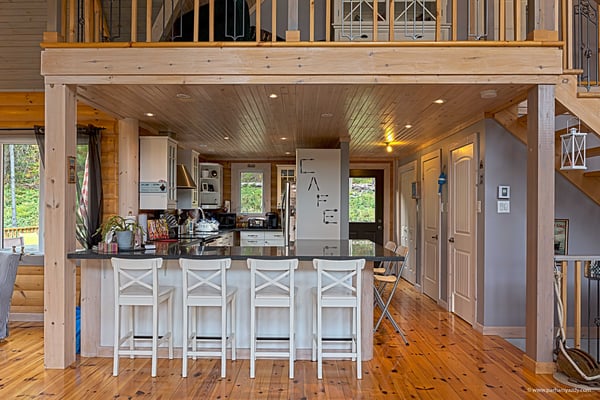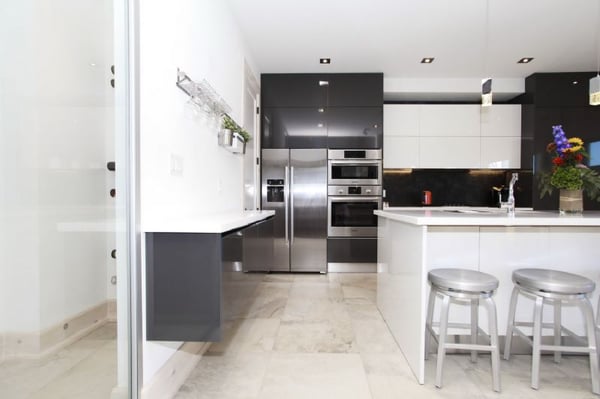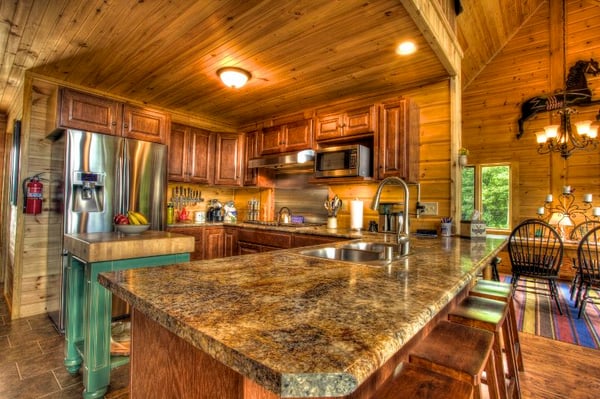 Things to consider when thinking about what's important to you when it comes to the kitchen:
Take your time

The absolute best thing you can do is take your time, and right now may just be the perfect time! Write down what's most important to you and your family - with every aspect of the room, including space, storage, color scheme, the island, the pantry, the appliances and overall design.
Location and Functionality

It sounds simple, but this is extremely important when you're with your Timber Block design team! Where will your kitchen be located? You'll have to consider convenience, foot traffic, dining and living areas, etc.
Start Planning Early
Even before meeting with your design team, it never hurts to have an "idea" of your perfect kitchen. This goes hand in hand with location and functionality. For example, where you want your kitchen area will help determine other aspects of your home design, such as window placement, lighting, walls, pantry, powder rooms, etc.
The Island

It's very rare to see a home without an island, and almost always...a large one! Not only does this allow homeowner to have a more casual space to enjoy a quiet cup of coffee, help the kids with homework after school, or entertain friends and family. Islands are also commonly used for storage space.
Appliance Placement

You will really want to have a solid plan for this. Do you want your sink close to your stove top? Maybe you want your sink as part of your island, or add special features such as a pasta arm installed over your stove top. It's a lot easier to include these features before your home is constructed, rather than after.

Cabinets
This also goes back to the storage. Example: upper cabinets look great, and create more storage. Also, if you plan correctly, your cabinets have the potential to stay in style and relevant for years and years. You'll want to consider the color: do as much research as you can, ask your builder, get advice. You want the color of your cabinets to fit in your dream kitchen.
Flooring

Timber Block homeowners commonly have wood floors in their kitchen. However, some may choose to add in mixed materials, and may tile their kitchen floor.
Overall, planning your kitchen may seem like an overwhelming task, but it's also the most exciting. Enjoy it! You'll be more than pleased with your end result.
To find out more about Timber Block, our technology, processes and procedures, or to contact one of our expert Home Consultants, click below.
If you want to book an appointment online, over the phone or in person, you can book an appointment with a Timber Block Home Consultant here.